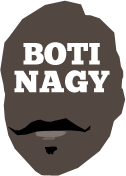 ---
Advertising opportunities available.
Please contact me.
---
In: NBL, WNBL — Sunday, 27 Oct, 2019
DEFENDING WNBL champion Canberra is licking its wounds today while Illawarra put in a bold effort against Perth but basically said goodnight to hopes of an NBL playoffs appearance.
In: WNBL — Saturday, 26 Oct, 2019
ADELAIDE Lightning tonight continued their successful WNBL sojourns into Perth, sinking the Lynx 90-86 in overtime, import Brianna Turner leading the way with a 26-point, 17-rebound tour de force.
In: NBL, WNBL — Thursday, 24 Oct, 2019
TROUBLED fans concerned about Melbourne United's 0-3 start to the NBL season should enjoy some relief this round, while Melbourne Boomers' WNBL bona fides will be well and truly tested.
In: NBL, WNBL — Wednesday, 23 Oct, 2019
BRAD Rosen made the call, I liked the idea, Joseph Corr put it together and yep, we have joined the podcast world with our weekly Wednesday wrap of all things NBL and WNBL, launching today.
In: NBL, WNBL — Wednesday, 23 Oct, 2019
THEIR respective NBL and WNBL championship ladders may have them in vastly different places but our power rankings this week have Melbourne United steady in the #4 spot and Melbourne Boomers at #5.
In: WNBL — Monday, 21 Oct, 2019
ROUND Two of the WNBL season produced some absolutely astonishing single-game performances, with Perth's Alison Schwagmeyer-Belger and Bendigo's Carley Ernst at the top of that hill.
In: NBL, WNBL, NBA — Sunday, 20 Oct, 2019
BRYCE Cotton did it again today, breaking the hearts of United NBL supporters in Melbourne while in country Bendigo, Carley Ernst had a stunning game to lift Bendigo over Perth in a WNBL shock.
In: WNBL — Friday, 18 Oct, 2019
ADELAIDE Lightning tonight dealt out a throbbing 86-68 black eye to the Fire in Townsville, six players in double digits and the entire WNBL rotation hitting the floor.
In: WNBL — Friday, 18 Oct, 2019
FORMER Perth Lynx training centre and star WA State League import Jennie Rintala tonight will make her long-overdue WNBL debut, replacing injured Crystal Langhorne in Adelaide's team at Townsville.
In: NBL, WNBL — Thursday, 17 Oct, 2019
TOWNSVILLE faces a challenging WNBL double and South East Melbourne unveils an interim NBL import in this week's round of national action, our Power Rankings also up for both leagues.