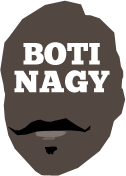 ---
Advertising opportunities available.
Please contact me.
---
In: NBL, WNBL, NBA — Thursday, 21 Mar, 2019
FOOD FOR THOUGHT: What does it say about our NBL when Andrew Bogut can go straight from a season with Sydney Kings into the starting lineup of reigning two-time NBA champion Golden State Warriors?
In: WNBL — Wednesday, 20 Mar, 2019
ADELAIDE Lightning star Lauren Nicholson is excited at the club's new ownership, direction and its decision to retain coach Chris Lucas for a further three years, prompting her to sign a new WNBL contract.
In: NBL, WNBL, NBA — Monday, 11 Mar, 2019
YES I know. It seems as if I'd gone on annual leave or something and at a time when SO much was happening and has happened in our insular little basketball world. But I'm back. And here's what I missed ... or what I need to get out of my computer.
In: WNBL — Friday, 15 Feb, 2019
CANBERRA Capitals' starting quintet for Saturday's WNBL Championship decider easily is one of the all-time finest in league history.
In: WNBL — Wednesday, 13 Feb, 2019
NICOLE Seekamp tonight scored a sensational buzzer-beater to send Adelaide Lightning into a deciding Game 3 in its WNBL Grand Final Series against a desperately unlucky Canberra.
In: WNBL — Wednesday, 13 Feb, 2019
IT'S February 13, the Canberra Capitals are chasing their 13th straight WNBL win and their last loss was in Adelaide to Lightning. If superstition or omens are worth anything, they definitely favour Adelaide tying the best-of-three Grand Final Series 1-1 tonight.
In: WNBL — Tuesday, 12 Feb, 2019
KELSEY Griffin may be the best American-born player to compete in our WNBL, a multiple championship winner, MVP of a FIBA Asia Cup in her debut as a naturalised Aussie, and a short-priced favourite for this year's Most Valuable Player. So what's with all the freaking flopping?
In: NBL, WNBL — Tuesday, 12 Feb, 2019
FOOD FOR THOUGHT: FOR weeks, Brisbane held the door to the Final Four open for Adelaide and the 36ers refused to oblige. Then the Bullets shot themselves in the foot and the 36ers did find a way in. So last Sunday, when the Sixers could have shut the door, they instead very politely kept it ajar for Brisbane.
In: WNBL — Monday, 11 Feb, 2019
INTEREST across South Australia is at a massive high as MAC Adelaide Lightning prepare for the make-or-break Game 2 of their WNBL Grand Final against Canberra on Wednesday. But can they break their own attendance record?
In: WNBL — Saturday, 9 Feb, 2019
DOMINATING the second quarter, star Opals Marianna Tolo and Kelsey Griffin inside and playmaker Leilani Mitchell outside, turned Adelaide's game-plan on its ear to set up an 88-67 Game 1 win for Canberra in the WNBL's best-of-three Championship series.