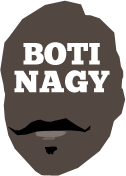 ---
Advertising opportunities available.
Please contact me.
---
In: NBL, WNBL, Boomers & Opals — Sunday, 16 Feb, 2020
THIS has no doubt been one of the most dramatic weeks in basketball, with the Opals qualifying for Tokyo and Bryce Cotton and Kia Nurse claiming the NBL and WNBL's Most Valuable Player awards respectively.
In: WNBL — Sunday, 16 Feb, 2020
OLIVIA Epoupa might just prove the least heralded WNBL recruit of the year but the French superstar simply sizzled today as the defending champion Capitals seized a 1-0 semi final series lead over Melbourne in Canberra.
In: NBL, WNBL — Friday, 14 Feb, 2020
DO the sums any way you like but with United last night beating the Taipans by 16 and with the depleted Phoenix to come, the NBL Final Four now will be Sydney, Perth, Cairns and Melbourne.
In: NBL, WNBL, Boomers & Opals — Wednesday, 12 Feb, 2020
BRAD Rosen and I took the gloves off this week to discuss all things Opals, NBL and WNBL playoffs and, frankly, it wasn't pretty. Brad has such horrible hands.
In: NBL, WNBL, Boomers & Opals — Sunday, 9 Feb, 2020
YES, this has been a bonanza week with coaching decisions, NBL and WNBL action, the Opals in France and the Hall of Fame event in South Australia.
In: NBL, WNBL, Boomers & Opals — Wednesday, 5 Feb, 2020
BRAD Rosen and I go at it, talking NBL, WNBL and even a bit of Opals away in France for the Tokyo Olympic's final qualifying series.
In: WNBL — Monday, 3 Feb, 2020
THE 2019-20 WNBL regular season started the way the previous year finished - with Rachael Sporn Medallist as Championship MVP, Kelsey Griffin, claiming our Round 1 Player of the Week honours.
In: WNBL, Boomers & Opals — Sunday, 2 Feb, 2020
THE Opals jetted out to France unnecessarily early, adding Bendigo guard Tessa Lavey to the lineup following the severe ankle injury suffered on Thursday by Lightning captain Nicole Seekamp.
In: NBL, WNBL, NBA, SA — Sunday, 2 Feb, 2020
THIS past week started sadly and it got worse before it pulled out of it at the weekend so if you missed something, double-check now with our look back over the past seven days.
In: WNBL, Boomers & Opals, SA — Saturday, 1 Feb, 2020
IT'S less than a week now to BASKETBALL SA's Hall of Fame ceremony next Friday at Stamford Grand in the Adelaide CBD, with North Adelaide Rockets and Opals star Marina Wood (nee Moffa) among the first inductees of the new decade.