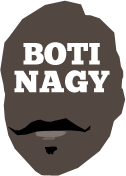 ---
Advertising opportunities available.
Please contact me.
---
In: WNBL — Sunday, 21 Jan, 2018
TOWNSVILLE Fire tonight joined Dandenong Rangers on three WNBL championships as superstar Suzy Batkovic again left no doubt she is the dominant centre and leading female basketballer in Australia.
In: WNBL — Saturday, 20 Jan, 2018
BACK from a stint in Europe and college in the US, Nicole Seekamp today capped a stellar 2017-18 WNBL debut by claiming the Most Valuable Player award for MAC Adelaide Lightning.
In: WNBL — Friday, 19 Jan, 2018
IF Melbourne on Sunday does the unthinkable and joins Townsville, Bendigo and St Kilda as a two-time WNBL champion, it clearly will owe much to centre Liz Cambage, but also to unsung heroine Kalani Purcell.
In: WNBL — Thursday, 18 Jan, 2018
WITH today's Melbourne weather forecast for a balmy 39 degrees, the heat literally will be on in Game 2 of the Boomers-Fire WNBL Grand Final Series.
In: NBL, WNBL — Wednesday, 17 Jan, 2018
OFFICIALLY winning her sixth MVP award yesterday, WNBL legend Suzy Batkovic now is just one behind the NBL's most successful player, Andrew Gaze.
In: NBL, WNBL — Wednesday, 17 Jan, 2018
ANDREW Gaze's public rage and outburst at his Sydney team during the second quarter on Saturday against Adelaide has been the subject of much debate - to spray, or not to spray.
In: WNBL — Tuesday, 16 Jan, 2018
TOWNSVILLE Fire champion Suzy Batkovic today claimed her record-making sixth Most Valuable Player award, further setting her a class above as easily the WNBL's greatest individual achiever.
In: WNBL — Monday, 15 Jan, 2018
WNBL regular season champion Perth continued to claim accolades today with its backcourt of Courtney Williams and Sami Whitcomb headlining the 2017-18 All Star Five.
In: NBL, WNBL — Sunday, 14 Jan, 2018
BRYCE the heart-breaker did it again today, erasing a terrific near match-winning jumpshot by Brisbane's Travis Trice with his own jumpshot on the bell, sealing an 81-80 NBL road win for Perth.
In: WNBL — Sunday, 14 Jan, 2018
TOWNSVILLE last night put one hand on the WNBL Championship trophy when import Sydney Wiese cut loose to set up a 69-64 Game 1 win in the Best-of-3 Grand Final.