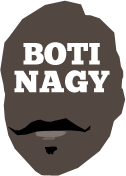 ---
Advertising opportunities available.
Please contact me.
---
In: NBL, WNBL — Sunday, 5 Mar, 2017
PERTH has a big day ahead with the chance for the WA capital to claim its eighth NBL championship and back-to-back WNBL Grand Final berths.
In: NBL, WNBL — Sunday, 5 Mar, 2017
PERTH Wildcats today made a mockery of the most even season in NBL history by completing a Swisse Championship Series Grand Final sweep over Illawarra 95-86.
In: WNBL — Saturday, 4 Mar, 2017
THE WNBL will have a new champion in 2017 after Sydney Uni Flames last night put out the defending champion Fire in Townsville.
In: WNBL — Friday, 3 Mar, 2017
IT'S win or go home time in the WNBL's Best-of-3 Semi Final Series, the two teams on the verge of elimination - Perth and Townsville - at least with the luxury of already being home.
In: WNBL — Sunday, 26 Feb, 2017
SYDNEY Uni Flames have fired a major shot across the WNBL Playoffs' bow with a massive 42-point rout of defending champion Townsville Fire.
In: WNBL — Saturday, 25 Feb, 2017
THE WNBL's historic first best-of-three semi finals tip off tonight with last year's grand finalists definitely behind the eightball.
In: WNBL — Tuesday, 21 Feb, 2017
SYDNEY Uni Flames head into the WNBL's new format playoffs as almost unbackable for the 2016-17 Championship.
In: WNBL — Monday, 20 Feb, 2017
CLOSING the WNBL's exciting regular season breaking from tradition with the final round's Player of the Week award.
In: WNBL — Sunday, 19 Feb, 2017
ADELAIDE's upset 76-74 win over the Capitals in Canberra to open the final round of the WNBL's regular season quickly ended speculation as to which quartet would contest this season's new-format semi finals.
In: NBL, WNBL — Thursday, 16 Feb, 2017
IT'S time! We've arrived. Can the NBL's best ever regular season now springboard us into its finest finals series? Can Canberra sneak a WNBL Final Four spot?