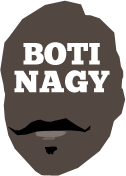 ---
Advertising opportunities available.
Please contact me.
---
In: NBL, WNBL — Friday, 14 Jan, 2022
THEY'RE definitely NOT playing ring-a-ring-a-rosey at South East Melbourne but tomorrow against the Bullets in Brisbane, Steve Taylor Jr will suit up instead of Brandon Ashley, who the Phoenix signed to replace Devin "Who?" Thomas. COVID has opened the door for some much-needed NBL quick-signing player relief.
In: WNBL, Boomers & Opals — Thursday, 13 Jan, 2022

WE love a good in-depth interview at our Brad&Boti podcasts and Melbourne's Tess Madgen - that rare commodity of a Boomer AND an Opal - is all that and more as she joins Brad Rosen and me to talk about the trip from the Barossa Valley to Tokyo, with many of the stops along the way.
In: WNBL — Wednesday, 12 Jan, 2022

WITH three matches in six days as the WNBL seeks to restore its coronavirus-hit 2021-22 season, the Perth Lynx will have a series of opportunities to iron out a few kinks, albeit against three teams most are touting as likely to make up 75 per cent of the Final Four.
In: NBL, WNBL — Sunday, 2 Jan, 2022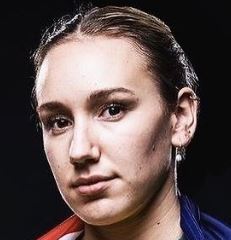 UNFASHIONABLE Adelaide is once again on top of the WNBL table after turning back deficits of 14 and 15 points to stun championship favourite Perth 88-86 in a high-class thriller today at Lights Community Centre, Tokyo Olympic duo Steph Talbot and Alanna Smith magnificent.
In: NBL, WNBL, Boomers & Opals, NBA — Friday, 31 Dec, 2021

AS THE tremendously challenging year that has been 2021 draws to its steady conclusion, London Olympian and multiple NBL champion Adam Gibson joins Brad Rosen and myself for our final Brad&Boti podcast, reviewing the highs and the lows of another memorable 12 months in a game constantly stalked by the coronavirous.
In: WNBL — Thursday, 30 Dec, 2021

THE YEAR of WNBL comes to a close in SA with Adelaide Lightning looking terrific, back wearing the state's tri-colours and suddenly, after holding Melbourne to three last quarter points, in first place on the championship ladder. It may be short-lived but it hasn't happened in a while.
In: NBL, WNBL — Tuesday, 28 Dec, 2021

CHRISTMAS IS here so podcast colleague Brad Rosen and I sat down to be nice and naughty - that's the correct order is it not? - going through the controversies of the day (and there's a Hungry Jacks' sized Whopper among them) and also asking the question, what does Anneli Maley have to do to make an Opals squad?
In: WNBL, Boomers & Opals — Tuesday, 21 Dec, 2021
AN Independent Hearing Panel comprised of "highly skilled legal counsels" has banned Canberra Caps' WNBL coach and Opals assistant Paul Goriss, along with referee Simon Cosier after finding them in breach of acceptable ethical behaviour following an investigation by Basketball Australia's Integrity Unit.
In: WNBL — Friday, 17 Dec, 2021
ROCKED on the road by crosstown rival Melbourne, defending champion Southside can start WNBL Round 3 by making immediate amends when it hosts the Boomers at Dandenong Stadium.
In: WNBL, Boomers & Opals, NBA — Tuesday, 14 Dec, 2021

IT'S been a busy week for media collaborator Brad Rosen and I with all that went down in that epic Round 2 of the NBL season, not to mention the stunning WNBL results. We address all that and more at our Brad&Boti podcast but start out with the WNBL's reigning MVP, talking catching Lightning in a bottle with Steph Talbot.