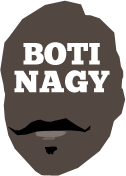 ---
Advertising opportunities available.
Please contact me.
---
In: WNBL — Thursday, 11 Jan, 2018
IT was too easy for Ezi Magbegor. From Day One of the WNBL season she stood out as the likely winner of the Betty Watson Rookie of the Year award and she hasn't let anyone down.
In: WNBL — Wednesday, 10 Jan, 2018
MAC Adelaide Lightning coach Chris Lucas and Bendigo Spirit coach Simon Pritchard have joined the roster for Friday's WNBL Show Grand Final breakfast, bringing it a golden touch.
In: NBL, WNBL — Monday, 8 Jan, 2018
FROM time to time, Basketball On The Internet likes to give readers a forum for discussion so here's a letter received from a coach of 35 years standing in Victoria on where FIBA has gone wrong on its abundant rule changes.
In: NBL, WNBL — Sunday, 7 Jan, 2018
IF you don't believe professionals care, you only had to hear the raw emotion of Illawarra Hawks coach Rob Beveridge after his side surrendered an 18-point lead to lose yesterday to Melbourne.
In: WNBL — Saturday, 6 Jan, 2018
AFTER fourth-placed Melbourne Boomers last night erased WNBL regular season champion Perth 2-0 in their semi final series, there were plenty of State Basketball Centre-based folks sweating on today's Sydney-Townsville result.
In: WNBL — Friday, 5 Jan, 2018
THE idea of a successful regular season is to give the higher-placed finishers some level of advantage in the playoffs, but the WNBL's Away-Home-Home formula for its best-of-3 semis has sabotaged that.
In: NBL, WNBL — Thursday, 4 Jan, 2018
MELBOURNE Boomers last night took a 1-0 lead in the WNBL's best-of-3 semi final against Perth as the NBL heads into Round 13, sure to be unlucky for some.
In: WNBL — Wednesday, 3 Jan, 2018
INJURIES may well have cruelled the WNBL aspirations of MAC Adelaide Lightning, Jayco Dandenong Rangers, Uni of Canberra Cannons and Bendigo Spirit, but Phase Two of the season tips off tonight.
In: WNBL — Tuesday, 2 Jan, 2018
IT'S likely no coincidence the clubs preparing for the WNBL playoffs are the ones which, for the most part, know how to stage a women's basketball event.
In: NBL, WNBL — Monday, 1 Jan, 2018
ILLAWARRA Hawks' NBL import Demitrius Conger and Sydney Uni Flames' defending WNBL championship centre Jennifer Hamson have claimed this round's Player of the Week awards.