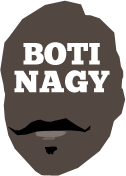 ---
Advertising opportunities available.
Please contact me.
---
In: WNBL — Saturday, 19 May, 2018
LADIES MOVE AROUND OFF-SEASON: MOVEMENT across the WNBL continues with Sydney's Casey Samuels joining Tess Madgen at Townsville's championship program.
In: WNBL, Boomers & Opals, NBA — Saturday, 5 May, 2018
AUSTRALIA's Rio Olympics starting point guard Leilani Mitchell has signed a contract extension with Phoenix Mercury which should see her conclude her WNBA career in Arizona.
In: WNBL — Tuesday, 1 May, 2018
AUSTRALIAN basketball's most famous name - Gaze - will be on the lips of MAC Adelaide Lightning fans next WNBL season with Kate Gaze signing on for 2018-19.
In: WNBL — Monday, 30 Apr, 2018
MAC Adelaide Lightning have scored their first major recruiting coup with Opals' Commonwealth Games Gold Medal-winner and FIBA Asia Cup Silver Medallist Stephanie Blicavs joining the club for 2018-19.
In: WNBL, Boomers & Opals — Wednesday, 21 Mar, 2018
ESPN The Magazine has celebrated its 20th anniversary by presenting its "definitive 20 for 20 - the most formidable, awe-inspiring and downright dominant athletes of the past two decades" - and Australia's greatest basketball player, Lauren Jackson, is right up there.
In: NBL, WNBL — Monday, 19 Mar, 2018
WHERE'S THE FIRE? Basketball is white hot right now with the NBL Grand Final shaping as a classic, the Boomers to host USA at Etihad Stadium and FOXSPORTS giving Brad Newley a headset!
In: WNBL, SA — Sunday, 11 Mar, 2018
SOUTH Australia has lost three of basketball's great servants over the past three months, the type of people no sport can afford to lose.
In: WNBL — Friday, 9 Mar, 2018
MELBOURNE Boomers may have run second in the 2017-18 WNBL season and are losing dual-Olympic centre Liz Cambage, but they are first in line for the services of Rio Games playmaking Opals star Leilani Mitchell.
In: NBL, WNBL — Monday, 5 Mar, 2018
THE AFL's Hawthorn Footy Club is reputedly circling the NBL and looking to snatch the Illawarra franchise out of Wollongong and re-locate it to Melbourne.
In: WNBL — Saturday, 27 Jan, 2018
SUZY Batkovic had one of the most outstanding personal games in the WNBL's grand final history to help Townsville clinch the championship in what was a landmark season for the superstar.