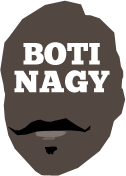 ---
Advertising opportunities available.
Please contact me.
---
In: WNBL — Wednesday, 6 Feb, 2019
MAC Adelaide Lightning star Nia Coffey is likely to go close to winning the WNBL's Most Valuable Player award but tonight she comfortably won the club's MVP accolade.
In: NBL, WNBL — Tuesday, 5 Feb, 2019
MAC Adelaide Lightning are ready for their first WNBL Grand Final since 2008 and their NBL brother Adelaide 36ers have been buoyed by the premature return from injury of American combo guard Ramone Moore.
In: WNBL — Friday, 1 Feb, 2019
THE 2019 WNBL champion will come from Canberra Capitals and Adelaide Lightning, two of the three most successful clubs in the league's 39-year history, after both dismissed semi final challengers in "straight sets".
In: WNBL — Thursday, 31 Jan, 2019
DOWN 0-1 in the best-of-three semi final series to WNBL championship favourite Canberra, Perth tonight needs to find the missing Lynx from Game 1's 19-point beating.
In: NBL, WNBL — Wednesday, 30 Jan, 2019
FOOD FOR THOUGHT: The WNBL regular season is well-and-truly over and the NBL has rounded the corner and in the straight, so here's who we reckon should be partying come season's end.
In: WNBL — Sunday, 27 Jan, 2019
MAC Adelaide Lightning today again proved they currently are South Australia's most outstanding sporting team in a national competition, putting themselves within one win of a WNBL Grand Final berth following an emphatic 76-60 road rout of Melbourne Boomers.
In: WNBL — Friday, 25 Jan, 2019
THERE's a certain irony in the fact Canberra tonight launches the playoff stage of its WNBL championship campaign against Perth, the other club where complaints were rampant about officiating "home cooking".
In: NBL, WNBL — Wednesday, 23 Jan, 2019
FOOD FOR THOUGHT: When Casper Ware missed a layup he would score 99 times out of 100, Perth sealed its 13th win of the NBL season and the Wildcats most likely made it back to their 33rd consecutive playoffs appearance.
In: NBL, WNBL — Tuesday, 22 Jan, 2019
THIS is a major round with playoff ramifications for the NBL but it's all done and dusted in the WNBL and time to turn to finals.
In: WNBL — Sunday, 20 Jan, 2019
TURNING back a 21-point deficit to beat the Lynx in Perth 82-81, Adelaide produced one of its greatest WNBL comebacks but it was costly too, Lauren Nicholson suffering a fractured nose.