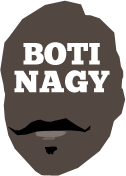 ---
Advertising opportunities available.
Please contact me.
---
In: WNBL — Saturday, 6 Jan, 2018
AFTER fourth-placed Melbourne Boomers last night erased WNBL regular season champion Perth 2-0 in their semi final series, there were plenty of State Basketball Centre-based folks sweating on today's Sydney-Townsville result.
In: WNBL — Friday, 5 Jan, 2018
THE idea of a successful regular season is to give the higher-placed finishers some level of advantage in the playoffs, but the WNBL's Away-Home-Home formula for its best-of-3 semis has sabotaged that.
In: NBL, WNBL — Thursday, 4 Jan, 2018
MELBOURNE Boomers last night took a 1-0 lead in the WNBL's best-of-3 semi final against Perth as the NBL heads into Round 13, sure to be unlucky for some.
In: WNBL — Wednesday, 3 Jan, 2018
INJURIES may well have cruelled the WNBL aspirations of MAC Adelaide Lightning, Jayco Dandenong Rangers, Uni of Canberra Cannons and Bendigo Spirit, but Phase Two of the season tips off tonight.
In: WNBL — Tuesday, 2 Jan, 2018
IT'S likely no coincidence the clubs preparing for the WNBL playoffs are the ones which, for the most part, know how to stage a women's basketball event.
In: NBL, WNBL — Monday, 1 Jan, 2018
ILLAWARRA Hawks' NBL import Demitrius Conger and Sydney Uni Flames' defending WNBL championship centre Jennifer Hamson have claimed this round's Player of the Week awards.
In: NBL, WNBL — Sunday, 31 Dec, 2017
THE WNBL regular season is done and dastardly, the NBL being served notice Melbourne, Illawarra and Adelaide are back in business. 2017 certainly finished on a high.
In: NBL, WNBL — Tuesday, 26 Dec, 2017
FINGERS are crossed Melbourne United will be able to open the roof at Hisense Arena tonight for its Boxing Day clash with Brisbane Bullets.
In: NBL, WNBL — Sunday, 24 Dec, 2017
A GUTSY but ultimately ill-fated overtime road loss by Adelaide has settled the WNBL Final Four, while officiating controversies made a mockery of an otherwise thrilling NBL round.
In: WNBL — Saturday, 23 Dec, 2017
SALLY Phillips, easily the best thing to happen to WNBL administration in the past 20 years, resigned from her role this week at Basketball Australia as the league's "head".