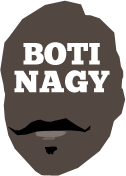 ---
Advertising opportunities available.
Please contact me.
---
In: WNBL — Saturday, 3 Nov, 2018
LAUREN Jackson is Australia's most successful basketball player and in her newly-released autobiography "MY STORY", provides a stark insight into all that makes her tick and the times those ticks were a time bomb.
In: WNBL — Thursday, 1 Nov, 2018
ROUND 4 of the Chemist Warehouse WNBL season usually is when the pieces start falling into place and form starts to settle.
In: NBL, WNBL — Wednesday, 31 Oct, 2018
ADELAIDE 36ers guard Nathan Sobey plays his 100th NBL game for the club tomorrow in Brisbane but his Sixers still have slipped in our SuperPower rankings.
In: NBL, WNBL — Tuesday, 30 Oct, 2018
FOOD FOR THOUGHT: There was a time we universally accepted Victoria and Melbourne was basketball in Australia's Mecca, before SA's Adelaide briefly enjoyed the notoriety of "Titletown." But seriously now, it's definitely "Go West young man, and young woman."
In: WNBL — Monday, 29 Oct, 2018
MAC ADELAIDE LIGHTNING import Nia Coffey has produced a sensational 21-point, 20-rebound game against Bendigo in Round 3 of the WNBL season.
In: WNBL — Sunday, 28 Oct, 2018
WHAT in heaven's name was Sydney Uni thinking, going to Sarah Graham for a potential match-tying three when down 76-79 to defending WNBL champion Townsville in Townsville yesterday?
In: WNBL — Friday, 26 Oct, 2018
BELINDA Snell has joined fellow WNBL champion Suzy Batkovic in revealing Season 2018-19 will be her last.
In: NBL, WNBL — Wednesday, 24 Oct, 2018
NSW 's NBL pair, Sydney Kings and Illawarra Hawks were the biggest movers in this week's rankings while the WNBL roll call looked very similar to last week.
In: NBL, WNBL — Tuesday, 23 Oct, 2018
FOOD FOR THOUGHT: Yes, we all agree Andrew Bogut has a high basketball IQ, is a great rim protector, passer, screener - an elite facilitator. But watching him this week, he really could be a scorer too, if he wanted to be.
In: NBL, WNBL — Monday, 22 Oct, 2018
WEEK 2 of our national leagues threw up more than a few nominees for Player of the Week status but you know it has to be an extra super-duper effort in a losing team to win the nod here from our ruthless judging coterie.