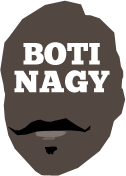 ---
Advertising opportunities available.
Please contact me.
---
In: NBL, WNBL — Sunday, 12 Nov, 2017
EVERYTHING that could possibly go wrong, went wrong for Adelaide 36ers? Cut it out. Illawarra (again) systematically dismantled the Sixers' offence to reinforce that yes, Adelaide is the Hawks' bunny.
In: NBL, WNBL — Thursday, 9 Nov, 2017
WITH yesterday's tip Jerome Randle and Jeremy Tyler were headed into Kings uniforms, unsurprisingly Sydney today cut Travis Leslie from its NBL team.
In: WNBL — Tuesday, 7 Nov, 2017
SYDNEY Uni Flames WNBL championship starter Asia Taylor is off to another flyer in 2017-18 raising the question, is she the league's top import right now?
In: NBL, WNBL — Sunday, 5 Nov, 2017
DON'T believe the experts who tell you this is going to be - or already is - one of the most even NBL seasons in history. That assuredly is true for the WNBL. But the NBL? Hell no.
In: NBL, WNBL — Thursday, 2 Nov, 2017
THE critics have been silenced, Sydney is back in business, Melbourne and Illawarra have been put through gruelling trainings - it's exclusively "good news week" in the NBL apparently.
In: WNBL — Wednesday, 1 Nov, 2017
ARGUABLY the WNBL's "match of the round" - MAC Adelaide Lightning hosting surging Dandenong Rangers tomorrow night at The Lighthouse - will tip off at the earlier 7pm timeslot and with a new pricing structure.
In: NBL, WNBL — Wednesday, 1 Nov, 2017
ADELAIDE Basketball - parent company of the NBL's Adelaide 36ers and WNBL's Adelaide Lightning - today revealed its new management following the elevation of Guy Hedderwick to a club Executive Director role.
In: NBL, WNBL, Boomers & Opals, SA, Misc — Wednesday, 1 Nov, 2017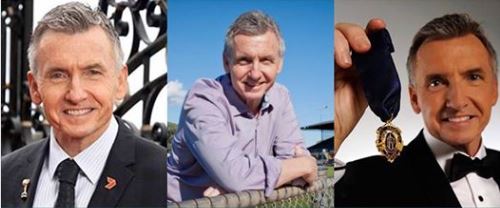 In: NBL, WNBL, Misc — Tuesday, 31 Oct, 2017
THE WNBL is racing towards its massive November double-header in Victoria, a weekend which also will highlight some of the very best in 3X3 action, under the expert auspices of Champions League Basketball.
In: NBL, WNBL — Monday, 30 Oct, 2017
HOW vast has the influence of Brisbane Bullets NBL coach and Boomers head coach Andrej Lemanis been on our elite basketball?