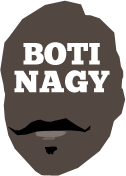 ---
Advertising opportunities available.
Please contact me.
---
In: NBL, WNBL — Saturday, 14 Oct, 2017
HOW big has the Sydney-Illawarra NBL game become tomorrow, with the arch NSW rivals now staring down 0-2 win-loss records?
In: WNBL — Friday, 13 Oct, 2017
MAC Adelaide Lightning power forward Laura Hodges has been ruled out for the rest of the 2017-18 WNBL season with a shocking broken finger injury that threatened further use of the digit.
In: NBL, WNBL — Friday, 13 Oct, 2017
ROUND 2 opened with a glorious start for Adelaide's NBL and WNBL teams and for individual stars Daniel Johnson and Abby Bishop who both enjoyed 30-plus points games.
In: NBL, WNBL — Thursday, 12 Oct, 2017
ON the heels of the notoriety and substance Melbourne United brought the NBL in Oklahoma City, the loss to injury of Cairns' marquee big man Nathan Jawai is a huge blow.
In: NBL, WNBL — Monday, 9 Oct, 2017
WHAT a fabulous round of NBL and WNBL to tip off 2017-18 and then Melbourne today takes OKC to a one-point decision!
In: NBL, WNBL — Sunday, 8 Oct, 2017
THE margins blew out a little wider last night in the NBL, and Townsville laid the foundation for a WNBL championship run by beating contender Melbourne in its own building.
In: NBL, WNBL — Sunday, 8 Oct, 2017
ROUND One is down and done with a few surprises, not the least of which was Cairns and Adelaide retaining their 2017 mastery over NBL foes New Zealand and Sydney respectively, and Canberra starting the WNBL season with twin wins.
In: NBL, WNBL — Saturday, 7 Oct, 2017
THE NBL already has enjoyed two cut-throat thrillers with a two-point and a one-point game and today, the WNBL returns to TV on FOX SPORTS when title favourites Townsville and Melbourne battle it out.
In: NBL, WNBL — Friday, 6 Oct, 2017
WOW, that sure was a shocking start to the NBL yesterday, first with the 36ers sacking import Ronald Roberts, then Chris Goulding ruled out of United's lineup with appendicitis.
In: NBL, WNBL — Thursday, 5 Oct, 2017
HERE we go at long last with tip offs tonight into what should be epic 2017-18 NBL and WNBL seasons.