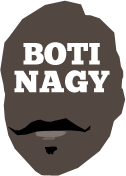 ---
Advertising opportunities available.
Please contact me.
---
In: WNBL — Saturday, 1 Dec, 2018
"LIGHTNING beat the odds" is a story title which could have been used 100 times during the WNBL club's storied 25-year history, but it was just as applicable again last night in a gritty 86-80 road win at Dandenong.
In: WNBL — Thursday, 29 Nov, 2018
ROUND 8 of the WNBL is particularly big for finals aspirants Townsville, Dandenong and Adelaide, while fourth-placed Bendigo also is under the pump.
In: WNBL — Wednesday, 28 Nov, 2018
DEFENDING WNBL champion Townsville is making its move on the Final Four and can advance that further in Round 8 against Bendigo, but our rankings have barely moved.
In: NBL, WNBL — Tuesday, 27 Nov, 2018
FOOD FOR THOUGHT: The NBL goes into recess for the FIBA World Cup qualifying window this week, and while the clubs take a chance to breathe, regroup and return to the pine, how many of our elite referees will be rostered for WNBL matches?
In: NBL, WNBL — Monday, 26 Nov, 2018
MITCH McCarron made a great case for himself as B.O.T.I. Player of the Week with his match-winning tip-in for Melbourne over Sydney in an NBL thriller.
In: WNBL — Sunday, 25 Nov, 2018
ADELAIDE Basketball's decision to go public today in its "search for investors" while its WNBL MAC Lightning team was fighting out a thriller against Melbourne in Melbourne tells you everything you need to know.
In: WNBL — Thursday, 22 Nov, 2018
STEPH Talbot's potential to have a prodigious career in basketball first was spotted in SA country town Kadina, and this weekend in the WNBL sees her arrive at 100 games.
In: NBL, WNBL — Wednesday, 21 Nov, 2018
NBL-leading Perth Wildcats have continued to defy the odds but face their fiercest recent rival - New Zealand Breakers - in two huge games highlighting Round 7.
In: NBL, WNBL — Tuesday, 20 Nov, 2018
FOOD FOR THOUGHT: The hard foul is dead. Long live wimpy basketball.
In: NBL, WNBL — Monday, 19 Nov, 2018
OUR weekly Player of the Week award finally has a repeat "offender" but there's a new face too, and it's one every fan following basketball in Australia knows.