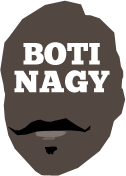 ---
Advertising opportunities available.
Please contact me.
---
In: NBL, WNBL — Sunday, 12 Jan, 2020
OF course it was another colossal week in the NBL and WNBL as the business end of their seasons draws closer, so don't be perturbed if you missed something.
In: WNBL — Friday, 10 Jan, 2020
TOWNSVILLE tonight reinforced the adage of "addition by subtraction," axing Abby Bishop, then beating Canberra, while Melbourne Boomers completed a 3-0 WNBL season-sweep of the Lightning with a tight win in Adelaide.
In: NBL, WNBL — Thursday, 9 Jan, 2020
PERTH signing veteran NBA big-man Miles Plumlee and releasing Dario Hunt is game-changing news this week in the NBL, the Wildcats with the bare minimum seven regular season games left.
In: NBL, WNBL — Wednesday, 8 Jan, 2020
THIS week's podcast with Brad Rosen was a challenge, especially with the bugger dropping an MVP query on me!
In: NBL, WNBL — Wednesday, 8 Jan, 2020
THERE's movement each week in our NBL Rankings but there's been a wee bit this time in the WNBL as well, teams vying for Finals or jockeying for advantages facing a very challenging round.
In: WNBL — Monday, 6 Jan, 2020
CANDIDATES for this round's WNBL Player of the Week were lining up from the first tip-off to the last, Lightning captain Nicole Seekamp even smashing a league record in just one of a series of superb individual efforts.
In: NBL, WNBL — Sunday, 5 Jan, 2020
YES it was another big week in the NBL and WNBL and with the Festive Season in full swing, it's easy to miss something important.
In: WNBL — Sunday, 5 Jan, 2020
LIGHTNING captain Nicole Seekamp today broke a long-standing WNBL assists record when she dished 20 to grateful teammates as Adelaide swamped league-leader Southside 104-93.
In: WNBL — Sunday, 5 Jan, 2020
WITH wins over two of the three teams above them during their current four-win streak, Adelaide Lightning have made a statement they can only further embellish on Friday at home to Melbourne Boomers.
In: WNBL — Friday, 3 Jan, 2020
BENDIGO Spirit tonight produced the season's biggest upset by beating defending WNBL champion Canberra 94-90 while Adelaide prepared for Sunday's showdown with Southside by smashing the Fire in Townsville 87-61.