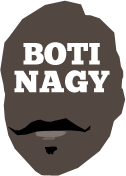 ---
Advertising opportunities available.
Please contact me.
---
In: NBL, WNBL — Thursday, 19 Jan, 2017
IT'S coming down toward the thin edge of the wedge in both the NBL and WNBL, the two respective Bs, Brisbane and Bendigo, under the pump this round.
In: NBL, WNBL — Wednesday, 18 Jan, 2017
HOW much can change in a week in this enthralling 2016-17 NBL season?
In: NBL, WNBL — Tuesday, 17 Jan, 2017
KEVIN Dillard arrived on a Saturday while his teammates were flying back to Auckland from Cairns and suited up against the 36ers on Sunday without knowing his Mika Vukona from his Nescafe.
In: WNBL — Sunday, 15 Jan, 2017
STILL certain Townsville is assured of being back in the playoffs to defend its WNBL title and grasp that elusive "threepeat"?
In: WNBL — Saturday, 14 Jan, 2017
DANDENONG today celebrates its 25th year in the WNBL when it hosts Melbourne but the green-and-gold of the Rangers have meant so much to basketball generally.
In: NBL, WNBL — Thursday, 12 Jan, 2017
HERITAGE Round in the NBL always is one to look forward to and this week's matches are no exception.
In: NBL, WNBL — Wednesday, 11 Jan, 2017
USING the North American sports table system reveals New Zealand is now five games out of first place in the NBL and starting to push manure up a steep hill.
In: WNBL, NBA — Tuesday, 10 Jan, 2017
IT was a great round for Adelaide, with two wins for its NBL team and two upsets by its WNBL team.
In: WNBL — Sunday, 8 Jan, 2017
MAC Adelaide Lightning did the (near) impossible this weekend in the WNBL, not just breaking a 15-game losing streak but doing it twice!
In: NBL, WNBL — Thursday, 5 Jan, 2017
THE last thing any club needs to derail its NBL playoff hopes in such a tightrope of a season is injuries and, to a lesser extent, illness.