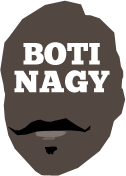 ---
Advertising opportunities available.
Please contact me.
---
In: NBL, WNBL — Thursday, 1 Dec, 2016
THE NBL in 2016-17 is a tipster's nightmare and a promoter's dream, Round 9 this week presenting a menu of mouth-watering matchups.
In: NBL, WNBL — Tuesday, 29 Nov, 2016
WHAT a week! What a cracker round of NBL and WNBL basketball. It just doesn't get much better, although we should all be sad to see Steve Blake and Chante Black departing.
In: WNBL — Sunday, 27 Nov, 2016
IT'S getting tougher by the round for defending WNBL champion Townsville to keep sight of the potential threepeat it should be chasing.
In: NBL, WNBL — Thursday, 24 Nov, 2016
PERTH'S Lynx have strengthened their ranks with the addition of LA Sparks' WNBA shooter Brianna Butler, finally replacing injured Monica Wright.
In: NBL, WNBL — Tuesday, 22 Nov, 2016
LET'S get serious here. There were several outstanding individual performances across the WNBL and NBL in Round 7 but two stood head-and-shoulders above the pack.
In: NBL, WNBL — Thursday, 17 Nov, 2016
THE solution to the points differential issue out of Sunday's blacked-out NBL game between Brisbane and Cairns is simple. Cancel the margin.
In: NBL, WNBL — Tuesday, 15 Nov, 2016
YOU know the gang here at B.O.T.I. have a firm – but extremely flexible – policy of automatically giving our coveted Player of the Week award to anyone who shoots a basket to win an NBL or WNBL match.
In: WNBL — Sunday, 13 Nov, 2016
DEFENDING WNBL champion Townsville fired up at the weekend with two road wins and both by two points, coach Claudia Brassard discovering the fast-track to grey hair.
In: NBL, WNBL — Thursday, 10 Nov, 2016
SO now we'll know if Cedric Jackson was the problem. That's the only conclusion outsiders can reach when looking at the dismal performance of Melbourne United, so far.
In: WNBL — Wednesday, 9 Nov, 2016
BENDIGO Spirit are leading the way this season, dedicating Saturday's match against defending champion Townsville Fire to the fight against cancer.