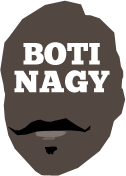 ---
Advertising opportunities available.
Please contact me.
---
In: WNBL — Wednesday, 20 Sep, 2017
THE MAC Adelaide Lightning have landed on their feet with coach Chris Lucas due back in eight weeks and new assistant coach Jason Chainey one of the game's brightest basketball minds.
In: WNBL, Boomers & Opals — Tuesday, 19 Sep, 2017
MAC Adelaide Lightning have received the best possible news with head coach Chris Lucas successfully coming through surgery for cancer of a kidney and expected to make a full recovery.
In: WNBL — Monday, 18 Sep, 2017
MARCUS Wong isn't getting ahead of himself but MAC Adelaide Lightning's interim WNBL coach was happy with what he saw at the weekend from Chris Lucas' revamped team.
In: NBL, WNBL, NBA — Friday, 15 Sep, 2017
SOURCES TELL ME … 10 : OK, I know my sauces team of Messrs Hollandaise, Mushroom, Sweet Chilli, Tomato, Bernaise and Barbecue, along with Ms Bechamel, are quality but when it comes to the wild west, it's "in Lachy Reid we trust."
In: NBL, WNBL, Boomers & Opals — Monday, 11 Sep, 2017
HAVE no doubt whatsoever – FOX SPORTS is the place for all your Australian basketball coverage.
In: WNBL, Boomers & Opals — Tuesday, 5 Sep, 2017
CHRIS Lucas has coached WNBL championships and last week took Australia's Emerging Opals to a World University Games gold medal but today he is facing the greatest challenge of his life.
In: WNBL, Boomers & Opals — Tuesday, 5 Sep, 2017
MAC Lightning's coup recruit Abby Bishop says Adelaide's WNBL team will "do it for Chris" in the wake of news coach Chris Lucas has a cancer fight on his hands.
In: NBL, WNBL, Boomers & Opals, NBA — Monday, 28 Aug, 2017
SOURCES TELL ME … 9 : SSH. Have you been paying attention? There's so much cooking in the NBL, WNBL, NBA and elsewhere, you need reliable sources to get the good (olive) oil. And we've got them right here!
In: NBL, WNBL, Boomers & Opals — Thursday, 24 Aug, 2017
MARK Bradtke, Abby Bishop and Luke Schenscher, three of the biggest names from SA basketball - if not three of the biggest players to dominate our national leagues – will be special guests of the next Free Throw Foundation lunch on September 29.
In: NBL, WNBL, Boomers & Opals, NBA, SA, Flashbacks, Misc — Monday, 14 Aug, 2017
LAST week the NBL and NBA announced three joint matches coming up within two months. FOX SPORTS then revealed its full commitment to Aussie basketball. Five years ago when B.O.T.I. launched, it was a hell of a different story as you can see from this "special edition" centenary of "FLASHBACKS."