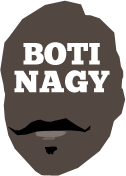 ---
Advertising opportunities available.
Please contact me.
---
In: NBL, WNBL — Sunday, 29 Dec, 2019
THERE's always plenty going on in the NBL and WNBL world of Basketball On The Internet so there's a chance you may have missed something.
In: WNBL — Friday, 27 Dec, 2019
IT WAS ugly for 40 minutes but in the five that followed, Adelaide's 78-68 win over its WNBL Grand Final conqueror Canberra tonight was a delight to enjoy as Lightning peeled off a 17-7 overtime blitz.
In: NBL, WNBL — Thursday, 26 Dec, 2019
THE NBL's Christmas-New Year round has long and short-term ramifications for all nine of its teams, tipping off with tonight's Boxing Day open-roof game as Melbourne tries to end its 2019-20 drought against Cairns.
In: WNBL — Thursday, 26 Dec, 2019
MASSIVE WNBL round coming up but especially for Adelaide Lightning which first hosts Canberra in a Grand Final rematch at The Lighthouse, before tackling the Flames in Sydney on Sunday.
In: NBL, WNBL — Wednesday, 25 Dec, 2019
WE couldn't have Christmas Day without a Brad&Boti podcast! This one is chock full of goodness and seasonal cheer, NBL and WNBL season that is.
In: NBL, WNBL — Wednesday, 25 Dec, 2019
THE shuffling has continued unabated on our NBL Rankings ladder but we haven't blinked with WNBL developments, meaning "Vics rule" at Christmas!
In: WNBL — Monday, 23 Dec, 2019
LET'S not pretend it's ever that easy picking the round's Basketball On The Internet "Player of the Week" but this time it came down to a tight two-way battle.
In: NBL, WNBL — Sunday, 22 Dec, 2019
THERE is movement at the station ... if the station is the top four in either the NBL or WNBL following another fascinating round of elite Aussie basketball.
In: WNBL — Sunday, 22 Dec, 2019
THE twin absences of starters Jenna O'Hea and Mercedes Russell was too much for WNBL leader Southside against Sydney, but champion Canberra still held out Bendigo despite being down Kelsey Griffin.
In: NBL, WNBL — Thursday, 19 Dec, 2019
OF the pack of teams hovering in and around the NBL's fourth spot, Adelaide is the one which can make a serious move this round and even jump into third place.