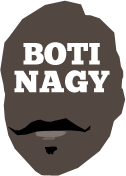 ---
Advertising opportunities available.
Please contact me.
---
In: WNBL — Sunday, 24 Nov, 2019
PERTH secured an invaluable WNBL road split but could not maintain pace today with defending champion Canberra, the Caps finishing on a 32-12 last quarter for an 84-66 home win.
In: NBL, WNBL, SA — Saturday, 23 Nov, 2019
ADELAIDE's basketball elite performed exceptionally at last night's annual South Australian Sports Star of the Year awards, Lightning mentor Chris Lucas named the Coach of the Year and Vanessa Devlin the Official of the Year.
In: WNBL — Friday, 22 Nov, 2019
UNABLE to convert free throws in a first quarter where Adelaide had Melbourne on the ropes, Lightning ultimately paid the price after halftime when foul woes opened the door for a 71-57 Boomers romp.
In: NBL, WNBL — Thursday, 21 Nov, 2019
IS this the NBL round where Adelaide declares itself as the primary contender for an NBL Final Four berth behind Sydney, Perth and Melbourne?
In: NBL, WNBL, Boomers & Opals — Wednesday, 20 Nov, 2019
YEP, we're talking all things elite Aussie basketball today with former Sydney Kings captain and media mogul Brad Rosen and I opening with the day's big news, Brett Brown coaching the Boomers at the Olympics next year in Tokyo.
In: NBL, WNBL — Wednesday, 20 Nov, 2019
IT'S been a rough day for Brisbane's NBL coach Andrej Lemanis, his Bullets also heading down our rankings while Canberra is up where it belongs in the WNBL stakes.
In: WNBL — Monday, 18 Nov, 2019
ADELAIDE Lightning are hoping to suit replacement WNBL import Kathryn Westbeld on Friday when they host top four rival Melbourne at The Lighthouse, Titanium Security Arena.
In: NBL, WNBL, Boomers & Opals — Sunday, 17 Nov, 2019
WHAT a week this has been, with our Opals through to next year's final stage of qualifying for the Tokyo Olympics, new Breakers NBL import Glen Rice Jr arrested and sidelined from today's match in Perth but the club's chief executive Matt Walsh having his fine and suspension reduced.
In: NBL, WNBL, Boomers & Opals — Wednesday, 13 Nov, 2019
BRAD Rosen and I feel we are starting to hit our stride in our weekly Brad&Boti podcast, talking all things NBL and WNBL, and today with even some Opals in there.
In: WNBL, Boomers & Opals — Tuesday, 12 Nov, 2019
SUCCESSIVE Asia Cup campaigns have left no doubt Australia has more issues handling the Asian style than the European or South American, but is a Godsend for players such as Tessa Lavey.