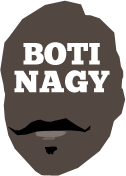 ---
Advertising opportunities available.
Please contact me.
---
In: NBL, WNBL — Monday, 19 Nov, 2018
OUR weekly Player of the Week award finally has a repeat "offender" but there's a new face too, and it's one every fan following basketball in Australia knows.
In: NBL — Sunday, 18 Nov, 2018
ROUND 6 was another gem for the NBL, no two ways about it, but come on now. That finish in Cairns was something to behold!
In: NBL — Saturday, 17 Nov, 2018
DEMITRIUS Conger had an immediate impact today as Adelaide 36ers threw off weeks on navel-gazing and self-inflicted despair with a thoroughly convincing 104-79 NBL rout of Illawarra at Titanium Security Arena.
In: NBL — Friday, 16 Nov, 2018
DEMITRIUS Conger says a good night's sleep, some coffee, and he will be all right to make his NBL return with Adelaide on Saturday against his former comrades at Illawarra Hawks.
In: NBL — Thursday, 15 Nov, 2018
MOST Team Managers should be smiling after raking in the money with a great Round 5, says our NBL Dream Team expert Crystal Ball.
In: NBL, SA, Misc — Thursday, 15 Nov, 2018
IT'S not too late! Basketball Australia Hall of Famer Cal Bruton will be rocking the audience tomorrow at the Free Throw Foundation lunch but he'll also be sharing his knowledge on court and there's still time to get a piece of the action.
In: NBL, WNBL — Wednesday, 14 Nov, 2018
THE NBL threatening to fine coaches for any profanity inside a televised time-out is an over-reaction and ill-conceived response to moments of passion and high drama.
In: NBL, WNBL, NBA — Tuesday, 13 Nov, 2018
FOOD FOR THOUGHT: How great was Round 5 of the NBL in terms of watching our elite coaches coaching, as opposed to prowling sidelines and referee sniping?
In: NBL, WNBL — Monday, 12 Nov, 2018
HITTING a game-winner always means the culprit has one hand on the round's Player of the Week award here, providing they didn't suck in the other game if their team played twice.
In: NBL — Sunday, 11 Nov, 2018
BRISBANE escaped Adelaide in Round 4 on a match-winning 3-pointer from Cam Gliddon but in Round 5, it took the bullet - TWICE - on last shot reversals.