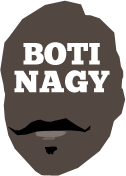 ---
Advertising opportunities available.
Please contact me.
---
In: NBL — Saturday, 3 Feb, 2018
OVERNIGHT NBL results in Wollongong and Perth have determined two finals factors - Illawarra is done and dusted while the Perth-Adelaide rivalry once again is red hot.
In: NBL — Friday, 2 Feb, 2018
THE Illawarra-New Zealand and Perth-Adelaide doubles this round will go some way toward sorting the Final Four and semi final homecourt advantages, the quest to avoid the NBL cellar also on in earnest.
In: NBL — Thursday, 1 Feb, 2018
SUDANESE-born NBL duo Majok Majok of Melbourne United and Majok Deng of Adelaide 36ers today added their voices to an outstanding gathering of African Australian sports people advocating tolerance and assimilation in the face of race-based violence in Victoria.
In: NBL — Monday, 29 Jan, 2018
JOSH Boone gave Sydney a torrid first half to deal with yesterday but it was the guards who stood out - yet again - when it came to B.O.T.I. Player of the Week considerations.
In: NBL — Sunday, 28 Jan, 2018
NEW Zealand's loss to Perth in Perth and Illawarra's win tonight over Cairns keeps alive the Hawks chances of a return to the post-season after reaching last year's Grand Final Series.
In: NBL — Saturday, 27 Jan, 2018
THE quest to join Melbourne and Adelaide in the NBL playoffs could be determined this round if Cairns upsets Illawarra in Wollongong.
In: NBL — Friday, 26 Jan, 2018
HERE'S a double-dose of NBL Rankings to commemorate Australia Day as we race toward the business end of the season.
In: NBL — Thursday, 25 Jan, 2018
MUST confess to a degree of melancholy yesterday when the NBL and Basketball Australia announced their joint partnership to further the game of 3-on-3 basketball in Australia via their 3x3 Hustle model.
In: NBL — Thursday, 25 Jan, 2018
IT'S amazing how one play, one mistake, one capitalisation, can determine the fate of a game of basketball and all that's gone before or remains becomes secondary.
In: NBL — Wednesday, 24 Jan, 2018
MAKE no mistake. Combining an NBL regular season game tonight with the Australian Open tennis in Melbourne was a minor stroke of genius.