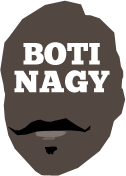 ---
Advertising opportunities available.
Please contact me.
---
In: NBL — Sunday, 8 Mar, 2020
CONFIDENTIALITY is absolutely essential for the credibility of any journalist who seeks longevity in his/her profession so the key issue for me last week as the ugly Joey Wright/Kevin White saga played out was what purpose did it serve?
In: NBL — Friday, 6 Mar, 2020
TO the regular season champs go the spoils and there is little doubt the Sydney Kings have the odds in their favour ahead of their best-of-five NBL Grand Final Series against a Perth Wildcats outfit chasing their 10th championship.
In: NBL — Thursday, 5 Mar, 2020
REGULAR season champion Sydney and defending champion Perth will fight out the NBL Championship as scripted, both winning Game 3 semi final deciders at home tonight against a mighty Melbourne and valiant Cairns respectively.
In: NBL, WNBL, Boomers & Opals — Wednesday, 4 Mar, 2020
BRAD Rosen has his Southside Flyers and Sydney Kings hats on today as we talk WNBL grand final, and NBL semis with at least ONE of us unbiased on this week's podcast.
In: NBL — Monday, 2 Mar, 2020
FROM devastation to demolition, Melbourne United tonight pulled off one of the singularly most impressive series-saving semi final victories in NBL history, routing regular season champion Sydney 125-80.
In: NBL — Sunday, 1 Mar, 2020
IF there's a more fun team to watch in these (so far) epic NBL semi finals than Cairns, they will have to step up soon because today the Taipans pantsed Perth and gave them a thorough 85-74 bite on the butt.
In: NBL — Saturday, 29 Feb, 2020
SYDNEY tonight kept its eyes on the prize while Melbourne squandered a 78-62 last quarter lead to fumble away Game 1 of their NBL semi final series, the Kings storming home 86-80.
In: NBL — Friday, 28 Feb, 2020
IN his first NBL game since winning the league's MVP award for the second time, Bryce Cotton tonight left no doubt who the competition's premier player is with a 42-point tour de force in Perth's 108-107 overtime win over Cairns.
In: NBL, Boomers & Opals — Thursday, 27 Feb, 2020
HAD the pleasure of waxing lyrical as the guest this week on the popular NBL Pocket Podcast, where we went through the good, the bad and the ugly of every team in 2019-20.
In: NBL, SA — Thursday, 27 Feb, 2020
AS we told you they would three weeks ago, the Adelaide 36ers and coach Joey Wright "officially" parted company this week but the NBL championship winner and three-time Coach of the Year is believed to be earmarked for the head coach role at University of Texas Longhorns.