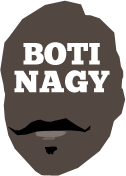 ---
Advertising opportunities available.
Please contact me.
---
In: NBL, WNBL, SA — Monday, 21 Jun, 2021
WELL this was certainly the most humbling experience in my life as a basketball lover, writer, and aficionado - learning of my own induction into the BASKETBALL SA Hall of Fame within its Class of 2021.
In: NBL — Monday, 21 Jun, 2021
WITH a 2-0 lead in the best-of-five NBL Grand Final series and both wins on the road in Perth, Melbourne has assured itself of a second NBL championship, but wow, the Wildcats have covered themselves in glory.
In: NBL — Saturday, 19 Jun, 2021
MAKE no bones about it. Defending NBL champion Perth was battered, brave, bold and even brilliant, but also ultimately beaten, leaving little doubt Melbourne United now is unbackable for the 2021 championship.
In: NBL, Boomers & Opals — Friday, 18 Jun, 2021

THERE has been one elusive exclusive interview guest Brad Rosen and I have been trying to secure for our Brad&Boti podcast and if you tune in this week, you'll understand exactly why.
Here's a clue. Think "Best Defensive" though "Most Candid" would work too.
In: NBL — Wednesday, 16 Jun, 2021
THE NBL all year has pumped its own tyres with the slogan "Expect the Unexpected" but in reality, a best-of-five Melbourne-Perth Grand Final Series has been self-evident pretty much from Season 2021's earliest rounds.
In: NBL — Tuesday, 15 Jun, 2021
TOMORROW night when the NBL declares its 2021 award winners, expect Perth superstar Bryce Cotton to genuinely be elevated into the conversation of "the greatest" by joining the benchmark - Leroy Loggins - as a three-time MVP winner.
In: NBL, Boomers & Opals, NBA — Saturday, 12 Jun, 2021
BOOK REVIEW: Chris Anstey will win a lot of friends and influence others with his first effort at putting pen to paper, "TALL TALES: What the Whiteboard Never Taught Me" far more a collection of inspirational and immediately adaptable philosophies than a mere memoir.
In: NBL, WNBL, Boomers & Opals, SA — Friday, 11 Jun, 2021
TICKETS are on sale now for the induction and presentation dinner of the 2021 Class to the BASKETBALL SA Hall of Fame, the gala event to be staged at Stamford Grand on Friday, July 9, and where the man regarded as the state's greatest referee, Geoff Weeks, will join the sport's immortals.
In: NBL — Thursday, 10 Jun, 2021
IF in doubt, always go with home court advantage. It's been an NBL mantra for years and certainly applies in the Perth-Illawarra best-of-three series which opens tonight in The Jungle.
In: NBL — Wednesday, 9 Jun, 2021
INVITED to join Joseph Corr and Andrew Canion on their NBL Pocket Podcast to discuss the likely award recipients, finals winners, review the "dead" teams and traverse many other blind alleys, I foolishly accepted and now I feel cheap and dirty.