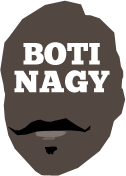 ---
Advertising opportunities available.
Please contact me.
---
In: NBL — Sunday, 25 Aug, 2019
THE Adelaide 36ers today put a dent in the Philippines' FIBA World Cup campaign hopes with an emphatic 85-75 upset over the national team at Manila's Meralco Gym.
In: NBL, Boomers & Opals, NBA — Saturday, 24 Aug, 2019
AUGUST 24, 2019! Remember the date because it is the day Australia's Boomers pulled off a glorious 98-94 victory over the USA for the first time since the two nations first crossed swords at the 1964 Tokyo Olympics.
In: NBL — Saturday, 24 Aug, 2019
THE Adelaide 36ers went down fighting 83-92 last night in Manila to the Philippines' national team in Game 1 of their two-match "friendly" series which still sits uncomfortably with most Aussie basketball fans.
In: NBL — Wednesday, 14 Aug, 2019
RARELY has a state had a better opportunity to secure an NBL license than Tasmania has now ahead of the 2019 Blitz and with an NBL1 All Star team of its own to support.
In: NBL, WNBL — Monday, 12 Aug, 2019
ANOTHER young American basketballer has fallen victim to a scam targeting innocent players graduating from college, with Adelaide Lightning today declaring they have "no idea" who alleged "new recruit" Lauren Elliott even is.
In: NBL — Tuesday, 6 Aug, 2019
TASMANIA'S best players competing in the NBL1 competition will give the state a window into what is to come when the second-tier league suits a locals-driven All Star team in the NBL Blitz next month.
In: NBL, WNBL, SA — Tuesday, 6 Aug, 2019
REVELATIONS the Adelaide 36ers had even forsaken their traditional and ancestral home at Titanium Security Arena for practice purposes, simply pointed forward to more dark days ahead for basketball in South Australia.
In: NBL — Monday, 5 Aug, 2019
YESTERDAY formally announcing the 36ers will play the infamous Philippines national team in Manila later this month, has the club's management yet again completely misread public opinion? Or is it leading the way toward healing?
In: NBL — Thursday, 1 Aug, 2019
ADELAIDE 36ers have lured Jerami Grace, the son of Perth Wildcats superstar Ricky Grace, to South Australia, to join the club's NBL roster as a training player.
In: NBL — Wednesday, 31 Jul, 2019
NBL owner Larry Kestelman came in as the saviour of the league but with today's two-year television announcement of FTA games on SBS and matches on ESPN, he has taken basketball coverage to previously unimagined heights.