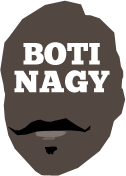 ---
Advertising opportunities available.
Please contact me.
---
In: NBL — Thursday, 27 Oct, 2022

BACK in 2018, then Adelaide 36ers coach Joey Wright was fined for saying something like "why complain to Melbourne about Melbourne?" The fact the NBL - owned by Larry Kestelman, as is United - has done nothing to even reprimand one of its players after he claimed "he shoved his finger up my arse" just reiterates Wright's point.
In: NBL — Tuesday, 25 Oct, 2022
THERE definitely are rounds when it is very difficult to select the NBL Team of the Week and Round 4 is no exception. We had three outstanding candidates in the Adelaide 36ers, South East Melbourne Phoenix and Tasmania JackJumpers, in another series where home-court advantage didn't stand for much at all.
In: NBL — Monday, 24 Oct, 2022

IF you'd asked anyone which club would be leading the NBL after four rounds, the defending champion Sydney Kings would have been a fair and reliable - and accurate - guess. But come on. Who would have had New Zealand and Cairns equal second? Perth at fifth? Melbourne eighth?
In: NBL — Thursday, 20 Oct, 2022

NOW order and common sense has been restored and the farce that was the "Trial of Jesse Wagstaff" - longtime Perth villain but this time an innocent - is in the rearview mirror, NBL Round 4 presents several marquee matchups and already desperate times for some, notably Brisbane coach James Duncan.
In: NBL, NBA — Wednesday, 19 Oct, 2022

THE NBA's 2022-23 season tips off today with a powerful Australian presence, enhanced even moreso by an NBL influence. The opening games of the 82-game schedule are done and dusted, with a long wait ahead until we see the Golden State Warriors face Milkwaukee Bucks for the championship.
In: NBL — Wednesday, 19 Oct, 2022

OUR first official "Basketball On The Internet" NBL Team of the Week - even though we have backdated it - could not have been tougher, with not one, not two, but three exceptional candidates rocking it through Round 3. But then three-for-3 is probably appropriate.
In: NBL — Tuesday, 18 Oct, 2022

THE NBL's pathetic knee-jerk decision to suspend Perth warrior Jesse Wagstaff for a game because his 100 per cent legal screen left United's Lachie Barker concussed makes a complete and total mockery of its laughable claims of being "a world class league." World class bush league maybe.
In: NBL, Boomers & Opals, NBA — Monday, 17 Oct, 2022

YES! We did it! Multi-media personality, TV caller and former Sydney Kings captain Brad Rosen and I today posted our 100th Brad&Boti podcast and thank you to those of you who do regularly tune in for it. We scored Olympian, NBA and NBL forward Ryan "Rowdy" Broekhoff for this one and it is a candid and fun landmark podcast.
In: NBL — Saturday, 15 Oct, 2022

THE NBL today issuing Perth Wildcats forward Jesse Wagstaff with a "please explain" for his perfectly legal midcourt screen which unfortunately wiped out Melbourne's Lachlan Barker and led to a concussion, has to be some kind of joke. Either that or the League is soiling its pants now concussion rightly is viewed as a serious issue.
In: NBL, WNBL, NBA — Thursday, 13 Oct, 2022

THIRSTY for news? Well it's Thursday so here's an update: Ben Simmons looked an NBA All Star today as Brooklyn KO'd Milwaukee in a preseason game, Sydney Flames have a new WNBL partner, Kobe Bryant's legacy is revisited in "The Redeem Team" and the NBL is excited crowds are flocking to see its games live.