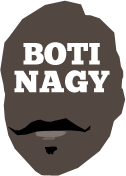 ---
Advertising opportunities available.
Please contact me.
---
In: NBA — Thursday, 19 May, 2016
STEPHEN Curry turned in a third quarter for the ages, with 15 consecutive points as Golden State levelled the NBA's Western Conference Final with OKC at 1-1.
In: NBA — Wednesday, 18 May, 2016
THERE was a time the Boston Celtics, LA Lakers and Philadelphia 76ers were the pinnacle of the NBA. Today they won draft picks at #3, #2 and #1 respectively.
In: NBA — Tuesday, 17 May, 2016
NOOOOOO!! Not a further dreadful bad call in the waning seconds to assist OKC to another surprise playoff road win, surely?
In: NBA — Monday, 16 May, 2016
KYLE Lowry is chomping at the bit to get at LeBron James and the Cleveland Cavaliers after leading his Toronto Raptors into the Eastern Conference Finals for the first time in franchise history.
In: NBA — Sunday, 15 May, 2016
THE brilliance of Oklahoma City's dynamic duo of Kevin Durant and Russell Westbrook strongly suggests the NBA champion Golden State Warriors are in for a dogfight to clinch the Western Conference Championship.
In: NBA — Thursday, 12 May, 2016
NO huge NBA surprises today either, either with Golden State advancing or Toronto keeping Miami battling.
In: NBL, WNBL, NBA — Wednesday, 11 May, 2016
IT was no surprise today when Golden State Warriors' Steph Curry won his second consecutive NBA MVP award.
In: NBA — Tuesday, 10 May, 2016
STEPH Curry? The guy is a freak.
In: NBL, NBA — Monday, 9 May, 2016
NOW that's more like it as last night our NBL All-Australian touring team went on a 13-0 tear to beat China 72-64 in Guangzhou, levelling their three-game series 1-1.
In: NBL, NBA — Saturday, 7 May, 2016
CAN'T speak for anyone else but I just had the most sound night's sleep so far in 2016, so the Sino-Australia Challenge last night wasn't all bad after all.