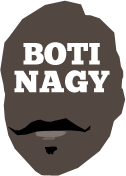 ---
Advertising opportunities available.
Please contact me.
---
In: NBA — Wednesday, 17 Jun, 2015
STRENGTH in numbers - it was Golden State's motto and its credo as it brushed aside Cleveland 105-97 in today's Game 6 of the NBA Championship to claim the franchise's first title since 1975.
In: NBA — Monday, 15 Jun, 2015
NOT even a 40-point, triple-double performance today by LeBron James could hold back the tide as the Golden State Warriors swept to a 104-91 Game 5 victory in the NBA Finals.
In: NBA — Friday, 12 Jun, 2015
ANDRE Iguodala was the "X" Factor today as Golden State levelled the NBA Final with the Cavaliers at 2-2 with an emphatic 103-82 win at Quickens Loan Arena in Cleveland.
In: NBA — Wednesday, 10 Jun, 2015
MATTHEW Dellavedova scored a playoff and NBA career high 20 points, set social media alight and was Batman to LeBron James' Superman as Cleveland today took a 2-1 lead over Golden State in the best-of-seven Final.
In: NBA — Friday, 5 Jun, 2015
GOLDEN State Warriors took a 1-0 lead today over Cleveland, winning the opening match of the NBA Finals 108-100 in overtime, despite LeBron James scoring 44 points.
In: NBA — Thursday, 4 Jun, 2015
IT tips off tomorrow - easily one of the most talked about NBA Championship Series in history for Australia's ardent followers of The Show - as Golden State Warriors and Cleveland Cavaliers head into their best-of-seven Finals battle.
In: WNBL, NBA — Wednesday, 3 Jun, 2015
FLEDGLING Adelaide Hills-based SA basketball club Eastern Mavericks can now boast not only two Halls Medallists but two WNBA signings for reigning champion Phoenix Mercury.
In: NBL, NBA — Tuesday, 2 Jun, 2015
MORE Aussies have rocked into Phoenix Mercury's WNBA franchise while it was formalised today that inaugural NBL club Wollongong would be back in business in 2015-16.
In: NBL, Boomers & Opals, NBA, SA, Misc — Friday, 29 May, 2015
WHAT a great week this has turned out to be for Australian basketball. And how badly did the NBL need that shot in the arm?
In: NBA — Thursday, 28 May, 2015
GOLDEN State's 104-90 close-out victory today over Houston in the NBA's Western Conference Final means Australia WILL, indeed, again have a Champion this year.