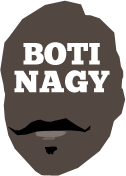 ---
Advertising opportunities available.
Please contact me.
---
In: NBA — Saturday, 28 Apr, 2018
WHEN the Utah Jazz gave Sydney Kings a 108-83 touch-up in their NBA-NBL pre-season game last year, Donovan Mitchell stood out as a kid with real pluck.
In: NBL, NBA — Monday, 23 Apr, 2018
SYDNEY Kings expected to formally reveal NBA champion Andrew Bogut as their marquee signing today but it was kiboshed by the NBL, making the 36ers formalising their deal with Harry Froling the day's news story.
In: NBL, NBA — Sunday, 22 Apr, 2018
WE have Ben Simmons setting the NBA (world) on fire, we have NBL free agency in full swing on top of Comm Games Gold and a memorable NBL Final. What's not to like?
In: NBA, Flashbacks — Monday, 16 Apr, 2018
THE NBA Playoffs tipped off yesterday with seven Aussies going into post-season action. But in 2015, this was the last day of the regular season and our own Matthew Dellavedova had a big one, On This Day.
In: NBL, NBA — Tuesday, 10 Apr, 2018
WHAT'S been happening? While many have fallen under the euphoric spell of the Commonwealth Games, life continues in and around the NBL, the big news that league executive director Larry Kestelman is selling his clubs Melbourne United and Brisbane Bullets.
In: NBA — Sunday, 8 Apr, 2018
WATCHING Aussie NBA star Ben Simmons yesterday leading his Philadelphia 76ers to a mesmerising win over LeBron James' Cleveland Cavaliers, it's hard to believe just three years ago he was being measured for a marquee junior game - On This Day.
In: NBL, Boomers & Opals, NBA — Monday, 2 Apr, 2018
MITCH Creek's decision to withdraw from Australia's Gold Medal-bound Commonwealth Games team to further his burgeoning career in Germany's Bundesliga was one of the most gut-wrenching of his stellar career.
In: NBL, Boomers & Opals, NBA — Wednesday, 28 Mar, 2018
ANDREW Bogut, Australia's first NBA No.1 draft selection, FIBA World Junior Gold Medallist and MVP, NBA champion, multiple Olympian, sat down for a chat today about where his life and career sit currently.
In: NBL, NBA — Thursday, 1 Mar, 2018
JOSH Childress has genuine NBA cred, played top basketball in Europe and Asia, revelled in Ice Cube's Big3 3x3 tournament last year but it is now in Adelaide, South Australia, where he finally is in reach of a championship goal.
In: NBL, WNBL, NBA — Friday, 12 Jan, 2018
FROM time to time, Basketball On The Internet likes to give readers a forum for discussion so here's a letter received from a statistician of 35 years standing asking why statistical definitions have erroneously been "upgraded"?