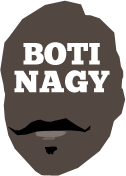 ---
Advertising opportunities available.
Please contact me.
---
In: NBL, WNBL, Boomers & Opals, NBA — Wednesday, 29 Mar, 2017
AUSTRALIAN basketball doesn't need NBA coaches for its national teams - the NBA needs to look at more Australian coaches for The Show!
In: NBL, NBA — Monday, 20 Mar, 2017
CHAMPIONS League Basketball was due to tip off a bold new era for elite-level men in Australia this year but the successful revamp of the NBL has led to a CLB reimagining.
In: NBA — Tuesday, 7 Mar, 2017
HEARTS sank nationwide today when Andrew Bogut's left leg was broken in a freak accident during his NBA debut with Cleveland Cavaliers.
In: NBA — Monday, 27 Feb, 2017
VETERAN NBL championship-winning centre Luke Schenscher has donned the uniform for a cameo set of appearances with former league club Singapore Slingers.
In: WNBL, NBA — Tuesday, 10 Jan, 2017
IT was a great round for Adelaide, with two wins for its NBL team and two upsets by its WNBL team.
In: NBA — Wednesday, 2 Nov, 2016
THERE are NBA tours and there are NBA tours, but this one? If you love your recent Aussie NBA champions, it's the one for you.
In: NBA — Wednesday, 26 Oct, 2016
THE NBA tips off today with a record 113 players from outside the USA on franchise rosters and with at least one international player for each of the 30 clubs.
In: NBA — Thursday, 15 Sep, 2016
DALLAS legend Dirk Nowitzki has given a glowing endorsement of new team-mate Andrew Bogut, declaring the Australian veteran will be a 'great player' for the Mavericks in 2016-17.
In: NBL, NBA — Thursday, 21 Jul, 2016
JEROME Randle touched down in Adelaide today while across the continent, new Sydney Kings coach Andrew Gaze was lauding Australia as a playing destination.
In: Boomers & Opals, NBA — Tuesday, 19 Jul, 2016
WE might be starting to think the USA is vulnerable in Rio, but coach Mike Krzyzewski is confident he has a defensive unit with gold in its sights.