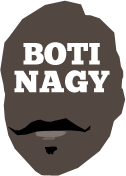 ---
Advertising opportunities available.
Please contact me.
---
In: NBA — Saturday, 11 Jun, 2016
THE Splash Brothers find their mojo, Draymond runs afoul of LeBron and NBA champion Golden State goes back home to Oracle Arena 3-1 up, a second title now looking a formality.
In: NBA — Thursday, 9 Jun, 2016
ANDREW Bogut is the fifth scoring option in Golden State's offence so when the Cavs start with a 9-0 run and the big Aussie centre breaks the drought, something is wrong.
In: NBA — Monday, 6 Jun, 2016
AUSSIE Andrew Bogut set an early tone as Golden State today dismantled Cleveland 110-77 to seize a 2-0 lead in the NBA's best-of-seven Finals.
In: Boomers & Opals, NBA — Sunday, 5 Jun, 2016
BASKETBALL Australia already is calling its, as yet, unselected men's team for Rio "arguably its greatest team ever". Might that be a little premature exultation?
In: NBA — Friday, 3 Jun, 2016
IT was all ball, at least that's what it looked like when Matthew Dellavedova swatted at Andre Iguodala and connected with him, "down under".
In: NBA — Thursday, 2 Jun, 2016
WHEN you've won three straight NBA championships together and been part of a 72-win season, the bond remains forever, as Luc Longley has shown with his Steve Kerr banter.
In: NBA — Tuesday, 31 May, 2016
THE words of Houston Rockets NBA championship coach Rudy Tomjanovich rang out today at Oracle Arena as Golden State proved again you should never underestimate the heart of a champion.
In: NBA — Sunday, 29 May, 2016
GOLDEN State today answered the challenge and looked every inch a defending NBA champion as it forced the Western Conference Final to a deciding seventh game with a stunning 108-101 win in Oklahoma.
In: NBA — Saturday, 28 May, 2016
LEBRON James today led Cleveland into the NBA Final and with his sixth straight appearance in the championship series, matched a 50-year-old Boston Celtics record.
In: NBA — Friday, 27 May, 2016
STEPHEN Curry eventually drove a stake through the heart of Oklahoma's hopes of closing the NBA's Western Conference Final in Oakland today.