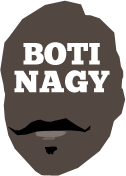 ---
Advertising opportunities available.
Please contact me.
---
In: NBA — Thursday, 16 May, 2019
MILWAUKEE Bucks today joined reigning champion Golden State Warriors with a 1-0 lead in their Conference Finals to move the clubs within three wins apiece of a landmark NBA Finals for Don Nelson and Andrew Bogut.
In: Boomers & Opals, NBA — Wednesday, 15 May, 2019
VERSATILE Aussie NBA star Ben Simmons has set social media (and Basketball Australia) alight by revealing he is available to play for the Boomers in their "upcoming events," which translates to the FIBA World Cup and Tokyo Olympics.
In: NBA, Misc — Thursday, 9 May, 2019
THE TOUR: Sarunas, Dirk, Giannis, Luka—Europe has supplied some of the NBA's biggest names for a generation now. But the man who helped make the Euro Invasion possible is all but forgotten: Jim McGregor, the entrepreneurial American coach who brought basketball across the Atlantic 50 years ago.
In: NBL, NBA — Saturday, 27 Apr, 2019
MITCH Creek turns 27 today, continuing a basketball journey which started in Horsham, Victoria and which has made him Australia's most recent NBA player. Today he talks about that journey, the highs, the lows, anxieties, excitement, loneliness and the sheer joy of it all.
In: NBA — Wednesday, 24 Apr, 2019
SPOILER Alert! Marvel's eagerly awaited Avengers Endgame opens in cinemas around Australia today but it was Damian Lillard, not Thanos, silencing the Thunder.
In: NBA — Friday, 19 Apr, 2019
BEN Simmons had, if not the "last" laugh, certainly a loud guffaw, Andrew Bogut confirmed Steve Kerr is a good judge and Patty Mills did what was necessary as their teams all took series leads in the NBA Playoffs today.
In: NBL, NBA — Thursday, 18 Apr, 2019
ONCE the face of the Adelaide 36ers with his famous #55 projected to join other retired numbers in the NBL club's rafters, Mitch Creek will return to the city of churches next week for a one-off special event.
In: NBA — Wednesday, 17 Apr, 2019
AUSTRALIA may have a"Magnificent 7" competing in the NBA Playoffs this season but none of their teams are in super shape as the first few days of the post-season have unfolded.
In: WNBL, Boomers & Opals, NBA, SA — Thursday, 11 Apr, 2019
ALANNA Smith is on the threshold of becoming Australian women's basketball's biggest international name, and Ezi Magbegor isn't far behind, the dynamic duo today taken in the first round of the WNBA draft.
In: NBL, NBA — Wednesday, 10 Apr, 2019
WITH six points today, Mitch Creek created his own piece of NBA history as the highest scoring Aussie playing in his debut for Minnesota Timberwolves.