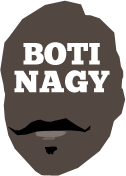 ---
Advertising opportunities available.
Please contact me.
---
In: Boomers & Opals, NBA — Tuesday, 6 Aug, 2019
THE drop out rate of the NBA's biggest stars from the USA's FIBA World Cup team has never been greater but ultimately that only means the defending champs will start slightly shorter favourites.
In: NBA — Sunday, 4 Aug, 2019
IT'S the seven-year anniversary of Basketball On The Internet launching as a daily blog on all-things-Aussie-basketball, and those along for the ride know "birthday greetings" are rare here indeed.
In: NBL, NBA — Monday, 29 Jul, 2019
WITH Mitch Creek's NBA shot temporarily on hold, the former Adelaide 36ers captain and face of the Minnesota Timberwolves' Summer League campaign will suit for South East Melbourne Phoenix in his 2019-20 NBL return.
In: Boomers & Opals, NBA — Thursday, 25 Jul, 2019
THAT USA men's basketball squad released six weeks ago sure looked a solid outfit to take on Australia next month at Marvel Stadium, but the sudden spate of withdrawals means the Boomers are on a hiding-to-nothing.
In: NBL, NBA — Tuesday, 16 Jul, 2019
MITCH Creek's Minnesota Timberwolves were at the door of an NBA Summer League championship today but the Memphis Grizzlies slammed it shut with a 95-92 win.
In: NBL, NBA — Monday, 15 Jul, 2019
MITCH Creek continued today to drive his case for a full NBA contract, leading Minnesota Timberwolves into the Final of the Summer League in Las Vegas.
In: Boomers & Opals, NBA — Monday, 15 Jul, 2019
TRIPLE-Aussie Olympian Patty Mills has been recognised by the NBPA, winning the NBA's ultimate "glue guy" Backbone Award for San Antonio Spurs.
In: Boomers & Opals, NBA — Monday, 15 Jul, 2019
THE best way to dispel a rumour is come out and speak your truth, so it's high time we heard from Ben Simmons himself on his availability or otherwise for the Boomers this year.
In: NBL, NBA — Thursday, 11 Jul, 2019
THE revelation today Zach Randolph, Al Harrington and Josh Childress have (literally) bought into the NBL's new South East Melbourne Phoenix club is huge news.
In: NBL, NBA — Tuesday, 9 Jul, 2019
MITCH Creek, who South East Melbourne Phoenix fans are still hoping might be on their NBL roster in 2019-20, did his NBA ambitions no harm with a quality Summer League showing today.