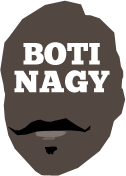 ---
Advertising opportunities available.
Please contact me.
---
In: NBL, NBA — Sunday, 7 Jul, 2019
JONATHON Abrams' Bleacher Report article last week revealing Joey Wright's involvement in bringing RJ Hampton to the NBL and LaMelo Ball following suit, caught a lot of people by surprise.
In: NBL, NBA — Thursday, 4 Jul, 2019
DON'T expect the Adelaide 36ers, revamped and retooled as they may be, to cause the NBA's Utah Jazz any hiccups when they meet again in Salt Lake City on Saturday, October 5.
In: WNBL, NBA — Wednesday, 3 Jul, 2019
MAC Adelaide Lightning's returning star guard/forward Stephanie Talbot rocked the WNBA today with a career game for Minnesota Lynx in a rout of Atlanta Dream.
In: Boomers & Opals, NBA — Wednesday, 26 Jun, 2019
AUSTRALIA's FIBA World Cup intragroup rival Canada is looming largely on the horizon as a potential foil - a la the 2000 Sydney Olympics - yesterday appointing Toronto Raptors' NBA championship-winning coach Nick Nurse.
In: NBL, NBA — Friday, 21 Jun, 2019
SYDNEY Kings forward Brian Bowen did not hear his name called out at today's NBA Draft but he has landed a two-way contract with Indiana Pacers. Harry Froling, meanwhile, also went undrafted but knows he has a pathway into the NBA from the NBL.
In: NBA — Sunday, 16 Jun, 2019
THE Los Angeles Lakers will be back as a realistic NBA Western Conference force with a confirmed trade between New Orleans and the City of Angels to bring Anthony Davis to Tinseltown.
In: NBA — Monday, 3 Jun, 2019
AN immaculate 18-0 run by Golden State Warriors to start the second half of today's Game 2 of the NBA Final has set up their 109-104 win and 1-1 series lock with Toronto Raptors, heading back to California.
In: WNBL, NBA — Wednesday, 22 May, 2019
MAC Adelaide Lightning's returning superstar Stephanie Talbot has been traded today by the WNBA's Phoenix Mercury to staunch rival Minnesota Lynx.
In: NBL, NBA — Tuesday, 21 May, 2019
ANDREW Bogut, NBL MVP and NBA champion, is now just four wins away from winning his second championship ring with Golden State Warriors.
In: WNBL, NBA — Monday, 20 May, 2019
THE 2019 WNBA aspirations of South Australian Opals Nicole Seekamp and Cayla George were dealt a huge blow today when the duo was released by Dallas Wings.