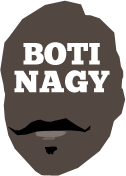 ---
Advertising opportunities available.
Please contact me.
---
In: NBL, WNBL, NBA — Thursday, 21 Mar, 2019
FOOD FOR THOUGHT: What does it say about our NBL when Andrew Bogut can go straight from a season with Sydney Kings into the starting lineup of reigning two-time NBA champion Golden State Warriors?
In: NBL, NBA — Tuesday, 19 Mar, 2019
GOLDEN State Warriors welcomed back their 2015 NBA championship centre Andrew Bogut today and he immediately went to work, slamming down a lob from Stephen Curry to open their scoring against San Antonio.
In: NBL, WNBL, NBA — Monday, 11 Mar, 2019
YES I know. It seems as if I'd gone on annual leave or something and at a time when SO much was happening and has happened in our insular little basketball world. But I'm back. And here's what I missed ... or what I need to get out of my computer.
In: NBL, Boomers & Opals, NBA — Wednesday, 20 Feb, 2019
ADELAIDE's 2018 club MVP Mitch Creek, for almost a decade the "face of the 36ers" NBL club, inadvertently has become the "face of the Boomers" for this final window of FIBA World Cup qualifications.
In: NBL, NBA — Tuesday, 5 Feb, 2019
MITCH Creek, for years the face of the Adelaide 36ers in the NBL but now the marquee first signing of South East Melbourne Phoenix, today turned his second 10-day NBA contract with Brooklyn Nets into another milestone.
In: NBL, NBA — Tuesday, 29 Jan, 2019
FORMER Adelaide 36ers captain and the club's 2018 MVP Mitch Creek today saw almost as much NBA action for Brooklyn Nets at Boston as fellow Aussie and Celtics centre Aron Baynes!
In: NBL, NBA — Saturday, 26 Jan, 2019
IT was another huge "Australia Day" in the NBA today with former Adelaide 36ers' NBL captain and 2018 club MVP Mitch Creek elevated into the Brooklyn Nets' team on a 10-day contract.
In: NBL, WNBL, NBA — Tuesday, 15 Jan, 2019
FOOD FOR THOUGHT: There's a certain symmetry in the WNBL regular season and the careers of superstars Suzy Batkovic and Belinda Snell ending on the same floor on Saturday.
In: NBL, WNBL, NBA — Wednesday, 5 Dec, 2018
THERE'S been no "movement at the station" in our NBL top four rankings but the WNBL has been considerably more volatile.
In: NBA — Sunday, 25 Nov, 2018
HONESTLY. What can you say about that? Sadly, the focus from Round 7 of the NBL will not be on more spectacular and out-of-your-seat action but on officials who made farces of several games and impacted the result of a few, too.