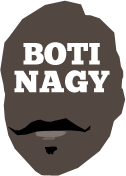 ---
Advertising opportunities available.
Please contact me.
---
In: Boomers & Opals, NBA — Sunday, 19 Jun, 2016
DANTE Exum's withdrawal from the Boomers squad for Rio is not the "blow' many would have you believe. Andrew Bogut being hurt is.
In: NBA — Friday, 17 Jun, 2016
LeBRON James and his Cavaliers are now just one win from bringing the NBA Championship to Cleveland for that city's first national title since its Browns wore the 1964 NFL crown.
In: NBA — Tuesday, 14 Jun, 2016
DRAYMOND Green outed, Andrew Bogut injured and the Cavaliers send the NBA Finals to a sixth game back in Cleveland. It's never over til it's over.
In: NBA — Saturday, 11 Jun, 2016
THE Splash Brothers find their mojo, Draymond runs afoul of LeBron and NBA champion Golden State goes back home to Oracle Arena 3-1 up, a second title now looking a formality.
In: NBA — Thursday, 9 Jun, 2016
ANDREW Bogut is the fifth scoring option in Golden State's offence so when the Cavs start with a 9-0 run and the big Aussie centre breaks the drought, something is wrong.
In: NBA — Monday, 6 Jun, 2016
AUSSIE Andrew Bogut set an early tone as Golden State today dismantled Cleveland 110-77 to seize a 2-0 lead in the NBA's best-of-seven Finals.
In: Boomers & Opals, NBA — Sunday, 5 Jun, 2016
BASKETBALL Australia already is calling its, as yet, unselected men's team for Rio "arguably its greatest team ever". Might that be a little premature exultation?
In: NBA — Friday, 3 Jun, 2016
IT was all ball, at least that's what it looked like when Matthew Dellavedova swatted at Andre Iguodala and connected with him, "down under".
In: NBA — Thursday, 2 Jun, 2016
WHEN you've won three straight NBA championships together and been part of a 72-win season, the bond remains forever, as Luc Longley has shown with his Steve Kerr banter.
In: NBA — Tuesday, 31 May, 2016
THE words of Houston Rockets NBA championship coach Rudy Tomjanovich rang out today at Oracle Arena as Golden State proved again you should never underestimate the heart of a champion.