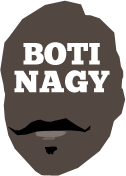 ---
Advertising opportunities available.
Please contact me.
---
In: NBL, WNBL, NBA — Wednesday, 5 Dec, 2018
THERE'S been no "movement at the station" in our NBL top four rankings but the WNBL has been considerably more volatile.
In: NBA — Sunday, 25 Nov, 2018
HONESTLY. What can you say about that? Sadly, the focus from Round 7 of the NBL will not be on more spectacular and out-of-your-seat action but on officials who made farces of several games and impacted the result of a few, too.
In: NBL, WNBL, NBA — Tuesday, 13 Nov, 2018
FOOD FOR THOUGHT: How great was Round 5 of the NBL in terms of watching our elite coaches coaching, as opposed to prowling sidelines and referee sniping?
In: NBL, NBA — Friday, 9 Nov, 2018
FORMER Adelaide 36ers captain and Boomers starter Mitch Creek today produced an impressive NBA G-League performance for Long Island Nets, with a double-double and the match-winning play over Capital City Go Go.
In: NBL, NBA — Tuesday, 23 Oct, 2018
FORMER Adelaide 36ers captain Mitch Creek should make his NBA G-League debut for Long Island Nets against Westchester Knicks on November 4.
In: NBL, NBA — Saturday, 6 Oct, 2018
UTAH JAZZ head coach Quin Snyder, triple-Olympian Joe Ingles and outstanding guard Donovan Mitchell all see Adelaide 36ers vice-captain Nathan Sobey as an NBA prospect.
In: NBL, NBA — Saturday, 6 Oct, 2018
PERTH Wildcats today redeemed themselves by pushing the NBA's Denver Nuggets to an 8-point game, while NBL Grand Finalists Melbourne and Adelaide both had stretches before being swamped by Toronto Raptors and Utah Jazz respectively.
In: NBL, NBA — Friday, 5 Oct, 2018
MELBOURNE United, Adelaide 36ers and Perth Wildcats are faced with an additional challenge most of us overlook ahead of the obvious difficulties in battling NBA clubs such as Toronto Raptors, Utah Jazz and Denver Nuggets respectively.
In: NBL, NBA — Thursday, 4 Oct, 2018
THE enormity of the task of beating an NBA team was brought home yesterday to the NBL's Adelaide 36ers as they watched Saturday's opponent the Utah Jazz smack Toronto Raptors 110-95.
In: NBL, NBA — Thursday, 4 Oct, 2018
NEW Zealand Breakers today produced the NBL's all-time second-best performance against an NBA opponent when it ran Phoenix Suns to an 86-91 result at Talking Stick Resort Arena.