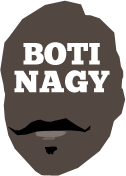 ---
Advertising opportunities available.
Please contact me.
---
In: NBA — Wednesday, 30 May, 2018
HOW often has a promising fresh coach been charged with the job of rejuvenating an ailing franchise, rebuilding it back to being competitive, then been sacked before enjoying the fruit of his/her labours?
In: NBL, WNBL, Boomers & Opals, NBA, SA, Flashbacks, Misc — Monday, 28 May, 2018
APOLOGIES friends and readers. I know the site has been inactive for just over a week, and thanks to those who've contacted me, concerned for my wellbeing.
In: NBA, Flashbacks — Sunday, 20 May, 2018
TIME flies and ON THIS DAY, just two years ago, we celebrated the return home of South Australia's own NBA star, Joe Ingles, with a series of feature articles. It makes for an interesting revisit.
In: NBA — Wednesday, 16 May, 2018
ARON Baynes and his Boston Celtics are two wins from the NBA Final, giving the burly Queenslander a shot at his own piece of history as Australia's first player to win championships at two clubs.
In: Boomers & Opals, NBA — Wednesday, 9 May, 2018
NBA championship winner Matthew Dellavedova and his Rio Olympics Boomers teammate Brock Motum both have declared themselves available for Australia's June-July FIBA World Cup qualifying window.
In: NBA — Wednesday, 9 May, 2018
THAT'S settled then. The NBA's Western Conference Final will be between its top seeds – Houston Rockets and Golden State Warriors – while LeBron James' Cleveland Cavaliers wait for the Boston Celtics to keep their Eastern Conference appointment.
In: WNBL, Boomers & Opals, NBA — Saturday, 5 May, 2018
AUSTRALIA's Rio Olympics starting point guard Leilani Mitchell has signed a contract extension with Phoenix Mercury which should see her conclude her WNBA career in Arizona.
In: NBA — Thursday, 3 May, 2018
JOE Ingles had an NBA playoff career high and Dante Exum stood tall when it mattered as Utah today levelled its Western Conference semi final with the Rockets 1-1 in Houston.
In: NBL, NBA — Wednesday, 2 May, 2018
ANDREW Bogut's decision to conclude his professional career with the Sydney Kings is a "game-changer" for how the world now will view the NBL, but his on-court presence also must change the game.
In: NBA — Sunday, 29 Apr, 2018
IT was always going to be Aussie versus Aussie in the NBA's Eastern Conference semi finals and it was confirmed today when Aron Baynes' Boston Celtics finally eliminated Milwaukee Bucks 112-96 to set up the showdown with Ben Simmons' Philadelphia 76ers.