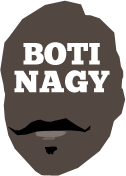 ---
Advertising opportunities available.
Please contact me.
---
In: NBL, WNBL, Boomers & Opals, NBA, SA, Flashbacks, Misc — Friday, 19 May, 2017
IT'S over. Goodnight and goodbye to The Advertiser, the Sunday Mail, the late lamented The News newspaper and to the mighty News Corp – formerly News Ltd – as I retire today after 43-plus years as a basketball writer.
In: Boomers & Opals, NBA — Sunday, 14 May, 2017
ERIN Phillips may have retired from WNBA after nine years and two championships but she has not given up on representing Australia and is likely to be part of the Opals camp in Phoenix next month.
In: WNBL, Boomers & Opals, NBA — Friday, 12 May, 2017
YESTERDAY's shock news Dallas Wings had released 2016-17 co-captain and Opals' Rio Olympics starter Erin Phillips troubled everyone except the dual-WNBA champion.
In: NBL, Boomers & Opals, NBA — Thursday, 11 May, 2017
BASKETBALL Australia may "go it alone" but equally may make a joint bid with Basketball New Zealand to secure FIBA's 2021 Asia Cup championship.
In: WNBL, NBA — Monday, 8 May, 2017
CAYLA George was on fire today for Phoenix Mercury in a WNBA preseason game, just as Townsville announced it was regaining its championship-winning power forward for the 2017-18 WNBL season.
In: NBA — Monday, 1 May, 2017
THERE was a time, not so long ago, when many Australian NBA fans were jumping onto that Golden State Warriors' bandwagon.
In: NBA, Misc — Monday, 24 Apr, 2017
REPRINTING this tribute yesterday by DAVID DC COLES for GREG MARIUS, founder of the EBC tournament in New York's famed Rucker Park.
In: NBA — Thursday, 13 Apr, 2017
THE triple-double record of legendary NBA guard Oscar Robertson fell this week to OKC's Russell Westbrook, but the "Big O" still paved the way for many to follow.
In: NBA — Monday, 10 Apr, 2017
HE did it – and how. Russell Westbrook today broke the NBA triple-double record of 41 for a season, set by Cincinnati Royals' Oscar Robertson in 1961-62.
In: NBA — Wednesday, 5 Apr, 2017
RUSSELL Westbrook now always will be in the conversation with Oscar Robertson after scoring his 41st triple-double of the NBA season to tie the Big O.