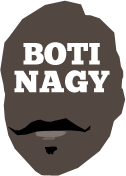 ---
Advertising opportunities available.
Please contact me.
---
In: NBA — Tuesday, 31 May, 2016
THE words of Houston Rockets NBA championship coach Rudy Tomjanovich rang out today at Oracle Arena as Golden State proved again you should never underestimate the heart of a champion.
In: NBA — Sunday, 29 May, 2016
GOLDEN State today answered the challenge and looked every inch a defending NBA champion as it forced the Western Conference Final to a deciding seventh game with a stunning 108-101 win in Oklahoma.
In: NBA — Saturday, 28 May, 2016
LEBRON James today led Cleveland into the NBA Final and with his sixth straight appearance in the championship series, matched a 50-year-old Boston Celtics record.
In: NBA — Friday, 27 May, 2016
STEPHEN Curry eventually drove a stake through the heart of Oklahoma's hopes of closing the NBA's Western Conference Final in Oakland today.
In: NBA — Thursday, 26 May, 2016
CLEVELAND today fired a shot across the NBA when it delvered an Eastern Conferene Final statement game in its 116-78 demolition of Toronto.
In: NBA — Wednesday, 25 May, 2016
THAT 73-9 win-loss record Golden State produced this NBA regular season doesn't look anywhere near as imposing today as Oklahoma's 3-1 Western Conference Final lead.
In: NBA — Tuesday, 24 May, 2016
LET'S be blunt here. Most NBA pundits expected a 4-0 Eastern Conference Final sweep by Cleveland over Toronto.
In: NBA — Monday, 23 May, 2016
OH DEAR. What on Earth possessed Draymond Green to do THAT today? Was he channelling his inner Gary Ervin?
In: NBA — Sunday, 22 May, 2016
COME on now. Who saw THAT coming? I mean, really?
In: NBA — Friday, 20 May, 2016
YES that's right. Matthew Dellavedova is so tough he can injure his ankle and STILL make an assist before limping away.