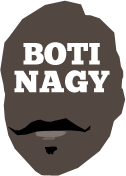 ---
Advertising opportunities available.
Please contact me.
---
In: NBL, NBA — Tuesday, 16 Jul, 2019
MITCH Creek's Minnesota Timberwolves were at the door of an NBA Summer League championship today but the Memphis Grizzlies slammed it shut with a 95-92 win.
In: NBL, NBA — Monday, 15 Jul, 2019
MITCH Creek continued today to drive his case for a full NBA contract, leading Minnesota Timberwolves into the Final of the Summer League in Las Vegas.
In: Boomers & Opals, NBA — Monday, 15 Jul, 2019
TRIPLE-Aussie Olympian Patty Mills has been recognised by the NBPA, winning the NBA's ultimate "glue guy" Backbone Award for San Antonio Spurs.
In: Boomers & Opals, NBA — Monday, 15 Jul, 2019
THE best way to dispel a rumour is come out and speak your truth, so it's high time we heard from Ben Simmons himself on his availability or otherwise for the Boomers this year.
In: NBL, NBA — Thursday, 11 Jul, 2019
THE revelation today Zach Randolph, Al Harrington and Josh Childress have (literally) bought into the NBL's new South East Melbourne Phoenix club is huge news.
In: NBL, NBA — Tuesday, 9 Jul, 2019
MITCH Creek, who South East Melbourne Phoenix fans are still hoping might be on their NBL roster in 2019-20, did his NBA ambitions no harm with a quality Summer League showing today.
In: NBL, NBA — Sunday, 7 Jul, 2019
JONATHON Abrams' Bleacher Report article last week revealing Joey Wright's involvement in bringing RJ Hampton to the NBL and LaMelo Ball following suit, caught a lot of people by surprise.
In: NBL, NBA — Thursday, 4 Jul, 2019
DON'T expect the Adelaide 36ers, revamped and retooled as they may be, to cause the NBA's Utah Jazz any hiccups when they meet again in Salt Lake City on Saturday, October 5.
In: WNBL, NBA — Wednesday, 3 Jul, 2019
MAC Adelaide Lightning's returning star guard/forward Stephanie Talbot rocked the WNBA today with a career game for Minnesota Lynx in a rout of Atlanta Dream.
In: Boomers & Opals, NBA — Wednesday, 26 Jun, 2019
AUSTRALIA's FIBA World Cup intragroup rival Canada is looming largely on the horizon as a potential foil - a la the 2000 Sydney Olympics - yesterday appointing Toronto Raptors' NBA championship-winning coach Nick Nurse.