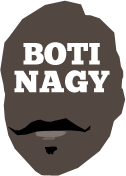 ---
Advertising opportunities available.
Please contact me.
---
In: NBL, NBA — Tuesday, 4 Sep, 2018
PRESIDENT Kenneth Cole has a serious ring to it, returning Adelaide's legendary coach to the NBL club he helped make famous, and just in time to celebrate coach Joey Wright's milestone 50th birthday.
In: Boomers & Opals, NBA, Misc — Saturday, 25 Aug, 2018
OPALS' Rio Olympian Stephanie Talbot manufactured a huge 3-pointer yesterday to help Phoenix Mercury again knock Connecticut Sun out of the WNBL playoffs, 96-86.
In: NBL, NBA — Tuesday, 21 Aug, 2018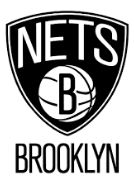 THE dream now officially is a reality for former Adelaide 36ers captain Mitch Creek, with the NBA's Brooklyn Nets today confirming they have signed the 196cm Boomers swingman for 2018-19.
In: NBA — Friday, 17 Aug, 2018
THE NBA's 2018 Rookie of the Year and Australia's hottest basketball property, Ben Simmons, joined media and the local basketball community for an exclusive night at Throwback Darlinghurst last night, celebrating the upcoming release of the NBA 2K19 video game.
In: NBL, NBA — Wednesday, 15 Aug, 2018
WHERE is the NBL headed? Does it remain the domestic pinnacle for Australian basketballers or is its first responsibility to be an entertainment option, mirroring the NBA, but not in a global sense but more in an Asian one?
In: NBA — Saturday, 11 Aug, 2018

By Tony Parker
In: NBA, Misc — Friday, 10 Aug, 2018
STEVEN Adams may be the biggest name in New Zealand basketball but he's not too big to forget his roots or to foster further growth of the game in his homeland.
In: NBL, NBA — Friday, 10 Aug, 2018
PLAYERS union, the Australian Basketballers Association, has branded conduct by the Adelaide 36ers filing a court injunction threatening Mitch Creek's chance of joining the NBA's Brooklyn Nets as "unacceptable behaviour".
In: NBL, NBA — Saturday, 28 Jul, 2018
ADELAIDE 36ers are ecstatic former captain and current club MVP Mitch Creek is on the brink of an NBA deal with Brooklyn Nets, making them the first NBL club to send players to The Show in consecutive seasons.
In: NBL, NBA — Thursday, 26 Jul, 2018
MITCH Creek will know later today if his drive for an NBA roster spot or a two-way contract has succeeded or whether his game will need more refinement in Europe this Australian summer.