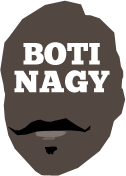 ---
Advertising opportunities available.
Please contact me.
---
In: NBL, Boomers & Opals, NBA — Wednesday, 28 Mar, 2018
ANDREW Bogut, Australia's first NBA No.1 draft selection, FIBA World Junior Gold Medallist and MVP, NBA champion, multiple Olympian, sat down for a chat today about where his life and career sit currently.
In: NBL, NBA — Thursday, 1 Mar, 2018
JOSH Childress has genuine NBA cred, played top basketball in Europe and Asia, revelled in Ice Cube's Big3 3x3 tournament last year but it is now in Adelaide, South Australia, where he finally is in reach of a championship goal.
In: NBL, WNBL, NBA — Friday, 12 Jan, 2018
FROM time to time, Basketball On The Internet likes to give readers a forum for discussion so here's a letter received from a statistician of 35 years standing asking why statistical definitions have erroneously been "upgraded"?
In: Boomers & Opals, NBA — Tuesday, 21 Nov, 2017
IT seems a day cannot go past on the NBA schedule without Australia's first bona fide international megastar, Ben Simmons, creating news.
In: NBA — Sunday, 29 Oct, 2017
YOU have to hand it to Oklahoma City Thunder to land in Chicago after a mid-air mishap, then still hand the Bulls a 101-69 NBA rout, with Russell Westbrook completing a record triple-double.
In: NBL, NBA — Wednesday, 25 Oct, 2017
NEW Adelaide 36ers signing Josh Childress - arguably the biggest player signing in the club's 36-year NBL history - is more than just a superstar basketball player.
In: NBL, NBA — Saturday, 21 Oct, 2017
ADELAIDE 36ers today confirmed the biggest recruiting coup in the NBL club's 36-year history when it announced its new import would be 398-game NBA forward Josh Childress.
In: NBL, NBA — Monday, 9 Oct, 2017
NO NBL team has beaten an NBA club yet but Melbourne United today went within a potential goal-tend of achieving the "impossible" in a sensational performance against Oklahoma City Thunder.
In: WNBL, NBA — Tuesday, 3 Oct, 2017
SYDNEY has gone down fighting 83-108 to the NBA's Utah Jazz in Salt Lake City, doing the NBL's reputation no harm in the process.
In: NBL, WNBL, NBA — Monday, 2 Oct, 2017
WE'RE counting down now in the final days to the NBL and WNBL tip-offs but it is hard to look past the historic NBA preseason game between the Sydney Kings and Utah Jazz tomorrow.