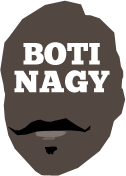 ---
Advertising opportunities available.
Please contact me.
---
In: NBA — Sunday, 29 Oct, 2017
YOU have to hand it to Oklahoma City Thunder to land in Chicago after a mid-air mishap, then still hand the Bulls a 101-69 NBA rout, with Russell Westbrook completing a record triple-double.
In: NBL, NBA — Wednesday, 25 Oct, 2017
NEW Adelaide 36ers signing Josh Childress - arguably the biggest player signing in the club's 36-year NBL history - is more than just a superstar basketball player.
In: NBL, NBA — Saturday, 21 Oct, 2017
ADELAIDE 36ers today confirmed the biggest recruiting coup in the NBL club's 36-year history when it announced its new import would be 398-game NBA forward Josh Childress.
In: NBL, NBA — Monday, 9 Oct, 2017
NO NBL team has beaten an NBA club yet but Melbourne United today went within a potential goal-tend of achieving the "impossible" in a sensational performance against Oklahoma City Thunder.
In: WNBL, NBA — Tuesday, 3 Oct, 2017
SYDNEY has gone down fighting 83-108 to the NBA's Utah Jazz in Salt Lake City, doing the NBL's reputation no harm in the process.
In: NBL, WNBL, NBA — Monday, 2 Oct, 2017
WE'RE counting down now in the final days to the NBL and WNBL tip-offs but it is hard to look past the historic NBA preseason game between the Sydney Kings and Utah Jazz tomorrow.
In: NBL, NBA — Friday, 29 Sep, 2017
DON'T expect too much trash talk between Utah Jazz swingman Joe Ingles and his Sydney Kings counterpart Brad Newley on Tuesday when they clash in the historic NBL-NBA preseason game in Salt Lake City.
In: NBL, WNBL, NBA — Friday, 15 Sep, 2017
SOURCES TELL ME … 10 : OK, I know my sauces team of Messrs Hollandaise, Mushroom, Sweet Chilli, Tomato, Bernaise and Barbecue, along with Ms Bechamel, are quality but when it comes to the wild west, it's "in Lachy Reid we trust."
In: NBA, Misc — Wednesday, 13 Sep, 2017
THE Boston Celtics weren't the first basketball team Boston fell in love with and, in fact, the storied NBA franchise owes much of its early successes to an unlikely college.
In: NBL, WNBL, Boomers & Opals, NBA — Monday, 28 Aug, 2017
SOURCES TELL ME … 9 : SSH. Have you been paying attention? There's so much cooking in the NBL, WNBL, NBA and elsewhere, you need reliable sources to get the good (olive) oil. And we've got them right here!