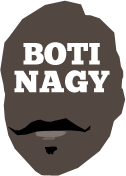 ---
Advertising opportunities available.
Please contact me.
---
In: NBL, Boomers & Opals, NBA — Thursday, 11 May, 2017
BASKETBALL Australia may "go it alone" but equally may make a joint bid with Basketball New Zealand to secure FIBA's 2021 Asia Cup championship.
In: WNBL, NBA — Monday, 8 May, 2017
CAYLA George was on fire today for Phoenix Mercury in a WNBA preseason game, just as Townsville announced it was regaining its championship-winning power forward for the 2017-18 WNBL season.
In: NBA — Monday, 1 May, 2017
THERE was a time, not so long ago, when many Australian NBA fans were jumping onto that Golden State Warriors' bandwagon.
In: NBA, Misc — Monday, 24 Apr, 2017
REPRINTING this tribute yesterday by DAVID DC COLES for GREG MARIUS, founder of the EBC tournament in New York's famed Rucker Park.
In: NBA — Thursday, 13 Apr, 2017
THE triple-double record of legendary NBA guard Oscar Robertson fell this week to OKC's Russell Westbrook, but the "Big O" still paved the way for many to follow.
In: NBA — Monday, 10 Apr, 2017
HE did it – and how. Russell Westbrook today broke the NBA triple-double record of 41 for a season, set by Cincinnati Royals' Oscar Robertson in 1961-62.
In: NBA — Wednesday, 5 Apr, 2017
RUSSELL Westbrook now always will be in the conversation with Oscar Robertson after scoring his 41st triple-double of the NBA season to tie the Big O.
In: NBL, WNBL, Boomers & Opals, NBA — Wednesday, 29 Mar, 2017
AUSTRALIAN basketball doesn't need NBA coaches for its national teams - the NBA needs to look at more Australian coaches for The Show!
In: NBL, NBA — Monday, 20 Mar, 2017
CHAMPIONS League Basketball was due to tip off a bold new era for elite-level men in Australia this year but the successful revamp of the NBL has led to a CLB reimagining.
In: NBA — Tuesday, 7 Mar, 2017
HEARTS sank nationwide today when Andrew Bogut's left leg was broken in a freak accident during his NBA debut with Cleveland Cavaliers.