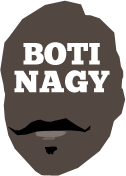 ---
Advertising opportunities available.
Please contact me.
---
Bob's Corner: Mercedes driving as Steph flourishes
Tweet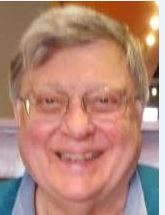 BOB'S CORNER: Our US correspondent Bob Craven hails from Seattle, where Aussie tyros and Tokyo-bound Opals Olympians Steph Talbot and Ezi Magbegor have found their various WNBA fortunes fluctuating at the Storm, though Adelaide Lightning's WNBL MVP is on a roll. All this and much more in his round-up.
UNTIL Mercedes Russell returned from overseas, Ezi Magbegor was our Seattle Storm's starting WNBA centre and Steph Talbot was a starting forward.
Now Russell is back and Magbegor is her backup. Talbot continued in a starting role and did well, but the second unit was providing the Storm almost nothing offensively when they came in.
In what has turned out to be a pretty smart move, the Storm's new coach has taken Talbot and her energy and scoring to the bench, using her to jazz up the second unit and this has worked out pretty well, so far.
Talbot is still scoring well, despite playing less, and the second unit contributions have noticeably increased.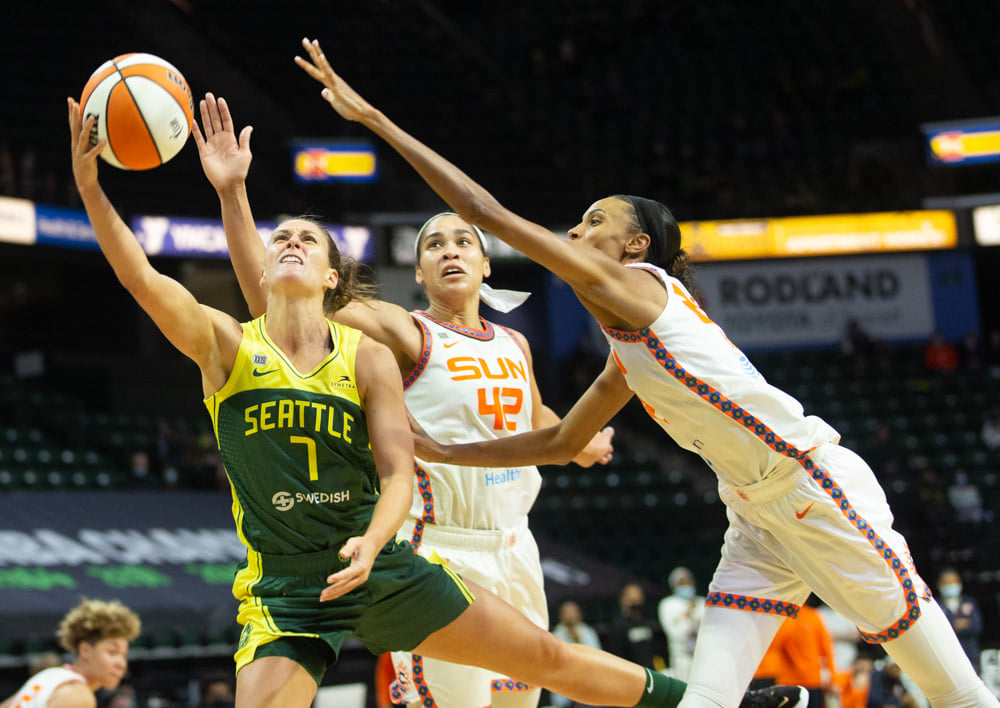 A case in point is a game last Wednesday night where she broke open a very tight game in the fourth quarter, leading the league-leading Storm to another win. She scored 13 points off the bench - ALL of them in the deciding fourth quarter.

IN what was big news in college hoops here in this corner of the US and which will reverberate nationwide (hopefully), last year's national runner-up, Gonzaga University, received a double dose of very good news for next season.
The first was that their star big forward/post, 6'10" (208cm) Drew Timme, announced he would return to the Zags, rather than head into the NBA draft later this month. He wants another shot at a national title and he wants to work on refining his game for the pros, he said.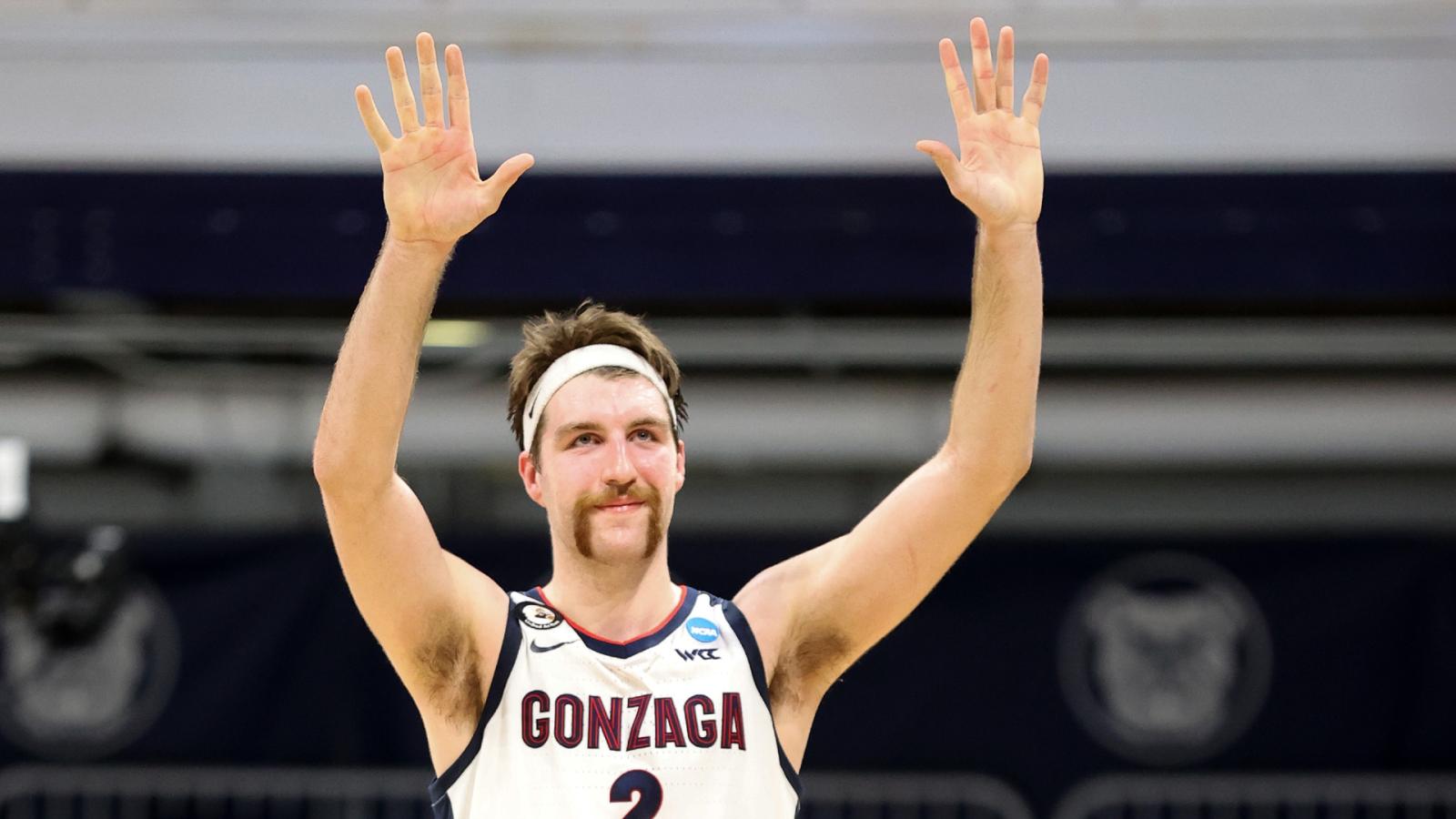 Secondly, the Gatorade high school Player of the Year in the US, 7-footer (213cm) Chet Holmgren announced he would be pursuing his tertiary education (probably all one year of it) at Gonzaga.
He's a skinny kid (less than 90 kilos) but is an excellent ball handler, 3-point shooter and shot blocker. The two should complement each other well in terms of what their biggest strengths are.
It was not a huge surprise that Holmgren will be coming to Gonzaga. Gonzaga's star backcourt player from last season, first-year PG, Jalen Suggs, (he of the 13+m buzzer-beating OT shot for the win against UCLA in last season's semi final game) was a high school teammate of Holmgren's last year.

JOE Ingles' Utah Jazz teammate, post man Rudy Gobert, was voted the NBA's Defensive Player of the Year for the third time in the last four years, and became the fourth player ever to win the award three times.
Speaking of Ingles, he had a start in Thursday night's playoff game and was a big factor in the Utah's win with 19 points, four rebounds and four assists.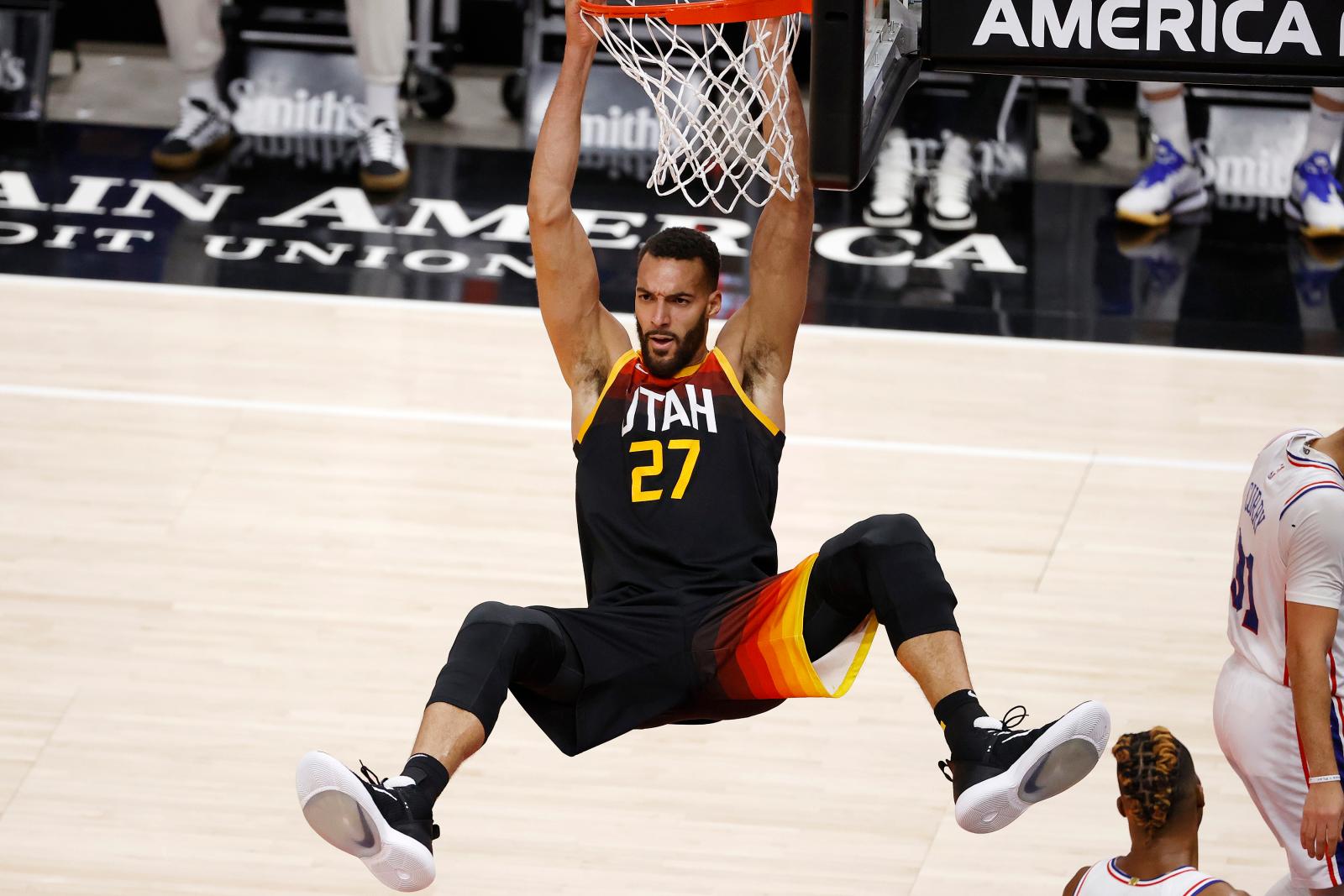 And, further to the Ben Simmons saga in the playoffs with the 76ers, in Game 3 of their semi final series with the Atlanta Hawks Friday, big man Joel Embiid reportedly had some words with Simmons at halftime about his continued lack of aggression on offence.
He had only taken five shots at halftime, but everything changed in the second half after that "chat". Simmons immediately came out in attack mode, taking it downhill to the rim frequently.
He scored 14 of his 18 points after the break and the Sixers won going away, taking a 2-1 lead in the best-of-seven series.
AFTER losing Game One of their NBA Eastern Conference semi final to the visiting Atlanta Hawks, Ben Simmons and the Philadelphia 76ers took Game Two relatively easily, 118-102, after a very tight first half+.
Embiid, as usual, was extraordinary with 40 points and 13 boards, but Simmons continued to be a bit of a mystery offensively.
In 35 minutes, he was only 2-of-3 from the floor, 0-of-2 from the free throw line (in the two games played this series, he is a combined 3-of-12 from the line) and had only three rebounds. He did dish 7 assists.
His free throw shooting over the latter part of this season has been so shaky that other teams have started to play "Hack-a-Ben" on occasion, and this in turn has forced his coach to take him out of the game sometimes when it gets too noticeable.
On the plus side Monday night, he was a defensive demon against Atlanta's star guard, Trae Young, who did manage to score 21 points, but he was only 6-of-16 from the floor, as Simmons' quickness and length forced him to work very hard for shots.
Fortunately for the Sixers, one of their little-used bench players helped out substantially on offense.
Shake Milton — yes, Shake Milton — who had scored 17 total points in this year's six previous playoff games, scored 14 points in 14 minutes, including going 4-of-5 from 3-point land, grabbed 3 boards and had an assist.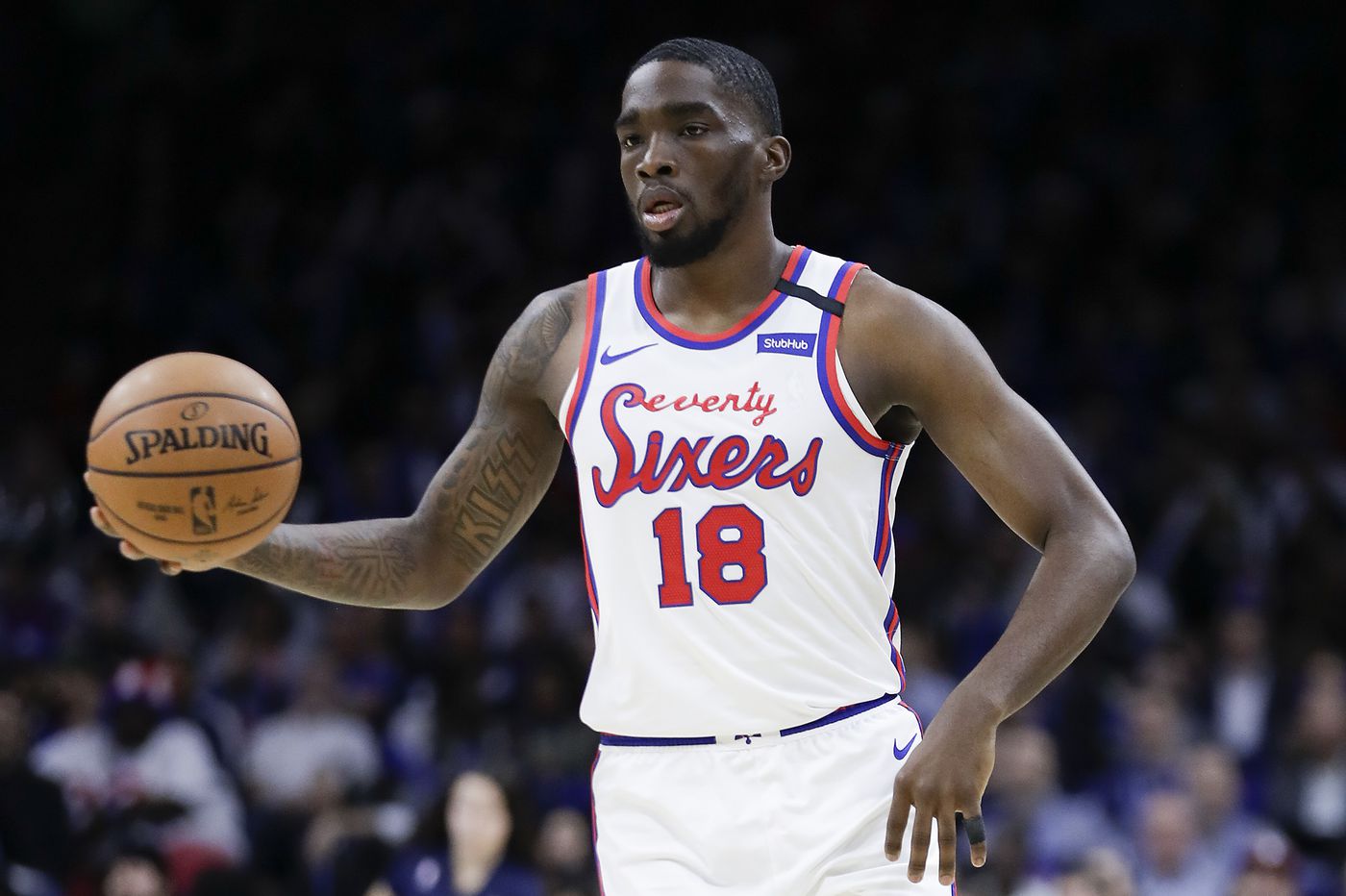 Shake rattled (sorry—couldn't resist) the Hawks with a bunch of points during a 14-0 run that put the game away, which included a buzzer-beating jumper off-balance and under pressure from just short of 10-metres out.
IN the other Eastern Conference semi final, the Brooklyn Nets destroyed The Greek Freak (Giannis Antetokounmpo) and his Milwaukee Bucks by 39 points, after being up by 49 earlier.
They now have a 2-0 lead in the best-of-seven series as it heads to Milwaukee. The Nets were missing one of their triumvirate of superstars, James "The Beard" Harden, who is out with a mild hammy strain.
He wasn't needed though, as Kyrie Irving and Kevin Durant scored 22 and 32 respectively, and each did not even play in the fourth quarter.
THE NBA has announced its regular season MVP, the 213cm "point-centre" of the Denver Nuggets, Nikola Jokic from Serbia.
When he entered the NBA seven years ago, he was not drafted until the 41st pick, making him by far the lowest draft pick ever to be selected league MVP (the previous low was the 15th selection).
He collected 91 first-place votes from the global media panel of 100 voters. Back then, teams were not very high on him, as he was not lean and chiseled and was not thought to be very fast or have very quick feet. He was just big.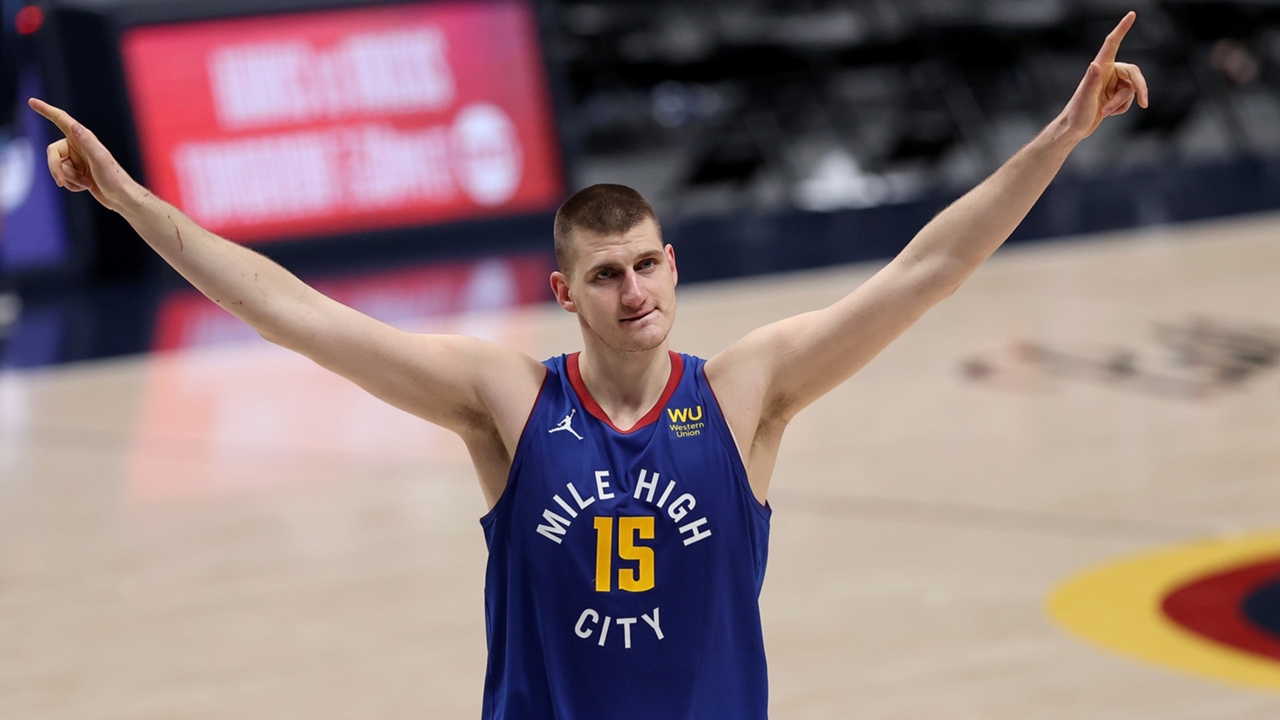 Over the past few years, many scouts and front office people in the league wish they could get a "do over" on that year's draft.
This past regular season, he averaged 26.4 points, 10.8 rebounds and 8.3 assists, and was among the league leaders in all three categories. He has produced more triple-doubles than any post player in league history, except for Wilt Chamberlain.
IN an interesting note that resonates in this part of the US, Gary "The Glove" Payton, one of the best defensive backcourt players ever, was recently announced as the first basketball coach ever for Oakland, California-based Lincoln University.
Payton grew up in Oakland, went to Oregon State University where he was all-everything, and played the first 13 of his 18 NBA seasons with the Seattle Supersonics. He's pretty much a lock to be selected to the Hall of Fame and is generally considered to be one of the best two-way guards (offence and defence) ever to play.
This is an interesting sports news item for several reasons. One is that Lincoln University is a very small, private, 102-year-old Liberal Arts school in downtown Oakland, and only has (currently) 500-600 students.
They have never fielded any sports teams previously, but the university president when announcing Payton's hiring, said that he wanted to add basketball AND football (American girdiron football).
I can see the former, but the latter makes no sense to me as it's a very expensive proposition for schools—the most expensive sport of all. Gridiron teams normally have several dozens of players on their rosters at any one time, and there is a lot expensive equipment involved.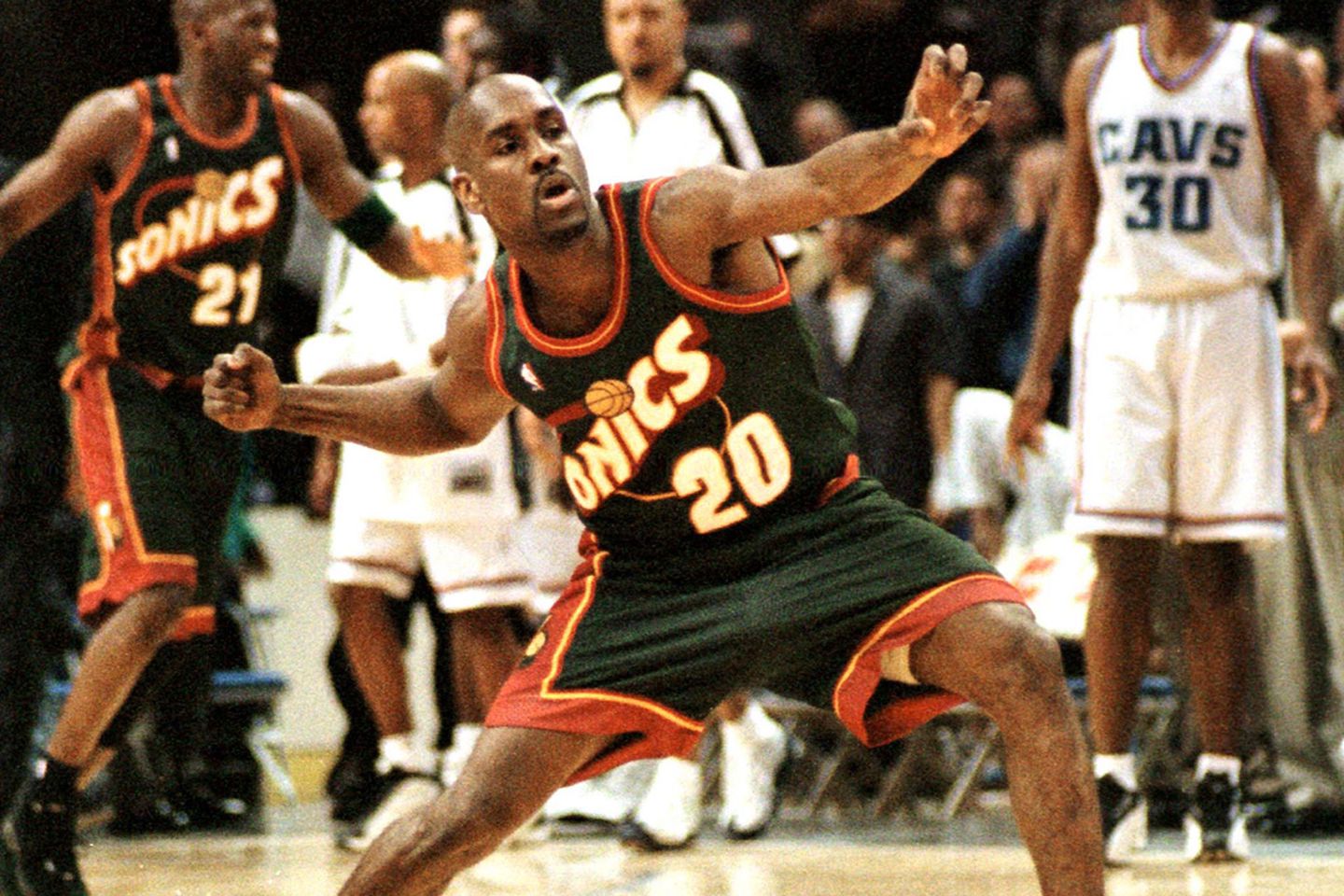 Unless the school plans on drastically increasing its size quickly and has a lot of wealthy donors waiting in the wings, I'm just not sure where this has come from.
The other "interesting" point for me is that Payton has no coaching experience at any level, other than one season of coaching a pro 3-on-3 team. But, hey, good luck to all involved.
And a few important basketball anniversaries these last few days:
1946: Seventy-five years ago, the Basketball Association of America was formed as a professional hoops league. Three years later, it would absorb the older but smaller National Basketball League and name the new entity the National Basketball Association.
1961: Fifty years ago, the newly-formed American Basketball League announced its formation as a new pro basketball league. It introduced the 3-point shot, had a 30-second shot clock and made the key 18-feet wide (5.49m). It was short-lived, however, and lasted only 1½ seasons before folding.
1977: Our Portland Trail Blazers (led by Bill Walton—mostly—and Mo Lucas) defeated the 76ers four games to two to win the NBA Championship. They are the first team to lose the first two games of the championship series, and then come back to win it by taking the next four straight games.
2015: In the college game, the NCAA makes a couple of changes to the game. Teams will be allowed fewer timeouts, and the 35-second shot clock will be shortened to 30-seconds. The last time the shot clock was shortened was prior to the 1993-1994 season when it was shortened from 45-seconds to 35-seconds.