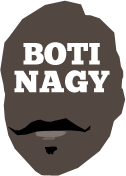 ---
Advertising opportunities available.
Please contact me.
---
Bucks back with Giannis in harness
Tweet
From BOB CRAVEN, Stateside
THE homestanding Phoenix Suns took the first two games of this year's NBA Finals, but when the series moved to Milwaukee for Game 3, it was the Bucks' turn to dominate.
Giannis Antetokounmpo, who was doubtful before the finals started with a knee injury, was back in typical rare form.
This would be the first NBA Finals game in Milwaukee since 1974, when they were led by Kareem Abdul-Jabbar.
The Suns were playing in their third Finals ever and, until this year, had never led in a final series.
Led by Paul Westphal and Alvan Adams, they lost in 1976 to the Celtics 2-4 and, led by Charles Barkley in 1993, they lost by the same margin to Michael and the Bulls.
A win in Game 3 would pretty much have put paid to the Bucks' chances this year but instead they turned it around, winning 120-100.
Antetokounmpo returned home and looked more himself, this time decorating his dominance with his trademark passion.
Late in the third, Antetokounmpo lifted a high layup off the glass while absorbing contact, celebrating by pumping his fist and curling his lip in a menacing way, showing that not only was he still in command, but he was finally comfortable in this series.
The Suns won the first two games mostly because they played much better team basketball, while the Bucks were mostly a one-man show using an injured Antetokounmpo as their main weapon.
The Greek Freak was back to his awesome self with a line of 41-13-6, including a much-better-than-usual 13-of-17 from the free throw line.
Jrue Holiday added a line of 21-5-9.
Chris Paul led Phoenix with 19 points and 9 assists, while Deandre Ayton and Jae Crowder added 18 points each. Crowder's points all came on his sizzling 6-of-7 from beyond the 3-point line.
After a tight first quarter, the Bucks outscored the Suns 73-48 during the middle two quarters and the game was pretty much over at that point.
This was Antetokounmpo's 11th postseason game with at least 30 points and 10 rebounds, passing Kareem for the most in Bucks' history.
Only Shaq with 13 in 2000 and Elgin Baylor with 12 in 1962 have done it more often in an NBA post season.