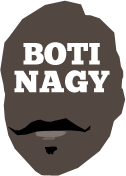 ---
Advertising opportunities available.
Please contact me.
---
In: NBA, SA — Thursday, 14 Jun, 2018
THE Free Throw Foundation has scored a major NBA coup for its luncheon later this month with Cleveland Cavaliers' defensive coach Mike Longabardi confirmed as guest speaker.
In: NBL, NBA — Friday, 8 Jun, 2018
THE GUYS IN FOCUS: MITCH McCarron changing plans to go from Cairns to Europe, instead landing at Melbourne United, is fabulous news for his legion of fans and for the NBL in general.
In: NBA — Thursday, 7 Jun, 2018
DEFENDING NBA champs, Golden State Warriors, today took a virtually unassailable 3-0 lead over Cleveland Cavaliers with their 110-102 win in Cleveland, on the 20-year anniversary of arguably the worst Finals match in league history.
In: WNBL, NBA — Sunday, 3 Jun, 2018
KAYLA Alexander holding down the centre for MAC Adelaide Lightning in the 2018-19 WNBL season will give the club two quality WNBA imports for the first time in its history.
In: NBL, NBA — Saturday, 2 Jun, 2018
YES, it only was a year ago today but On This Day, justifiable excitement was building at what the future held and still holds for a group of the NBL's finest.
In: NBA — Wednesday, 30 May, 2018
HOW often has a promising fresh coach been charged with the job of rejuvenating an ailing franchise, rebuilding it back to being competitive, then been sacked before enjoying the fruit of his/her labours?
In: NBL, WNBL, Boomers & Opals, NBA, SA, Flashbacks, Misc — Monday, 28 May, 2018
APOLOGIES friends and readers. I know the site has been inactive for just over a week, and thanks to those who've contacted me, concerned for my wellbeing.
In: NBA, Flashbacks — Sunday, 20 May, 2018
TIME flies and ON THIS DAY, just two years ago, we celebrated the return home of South Australia's own NBA star, Joe Ingles, with a series of feature articles. It makes for an interesting revisit.
In: NBA — Wednesday, 16 May, 2018
ARON Baynes and his Boston Celtics are two wins from the NBA Final, giving the burly Queenslander a shot at his own piece of history as Australia's first player to win championships at two clubs.
In: Boomers & Opals, NBA — Wednesday, 9 May, 2018
NBA championship winner Matthew Dellavedova and his Rio Olympics Boomers teammate Brock Motum both have declared themselves available for Australia's June-July FIBA World Cup qualifying window.