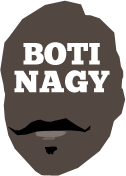 ---
Advertising opportunities available.
Please contact me.
---
Bob's Corner: Basketball on a rockabilly roll
Tweet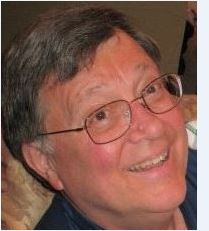 BOB'S CORNER: Our man in the USA, Bob Craven, has been super busy with all the college basketball developments now running alongside the NBA. These are busy times in our sport, and also a time for anniversaries and even a time for pause with the loss of a further entertainment icon.
THE preseason devastation of the top D-I teams this season is starting to sound like a very broken record.
The unanimous men's preseason #1 team, the U. of North Carolina Tar Heels lost two straight games last weekend, dropping them to #18 in this week's ranking. Then they played the #10 U. of Indiana Hoosiers and proceeded to go down 77-65 for their third loss in a row.
The Tar Heels definitely did not look like themselves after playing three games in four days over the long, Thanksgiving Day weekend in Portland, Oregon at the Phil Knight (founder of Nike) Tourney. This included their last game on Sunday, one of the best college games seen in a number of years, as the Tar Heels went down to then-#18 Alabama in quadruple overtime.
In other games Wednesday night involving highly ranked teams, the #2 ranked Stanford women defeated Bay Area neighbor Santa Clara for their fourth straight win since going down in OT to #1 ranked South Carolina.
The #4 ranked Ohio State women rolled to a surprisingly easy 19-point win over #18 Louisville. And 223cm post man Zach Edey led #5 Purdue with 25 points on 11-14 shooting as the Boilermakers fought off Florida State U. 79-69.
THERE were also some big individual games Wednesday in the NBA. Jayson Tatum of the Celtics had his third recent 40-point game in a win over Miami.
He scored 41 in the first three quarters alone, and ended up with 49 on 60 per cent shooting, grabbing 11 rebounds as well.
After scoring 45 in his previous game, Kevin Durant of the Nets scored 39 in a win over Washington. He shot 65 per cent from the field and was perfect on all 11 free throw attempts.
Meanwhile Devin Booker led the Phoenix Suns to an easy win over Chicago. He had 25 points at the half, then added 26 more in the third quarter to total 51, before sitting out the fourth quarter. He was ably assisted by big man Deandre Ayton who had 30 points and 14 rebounds.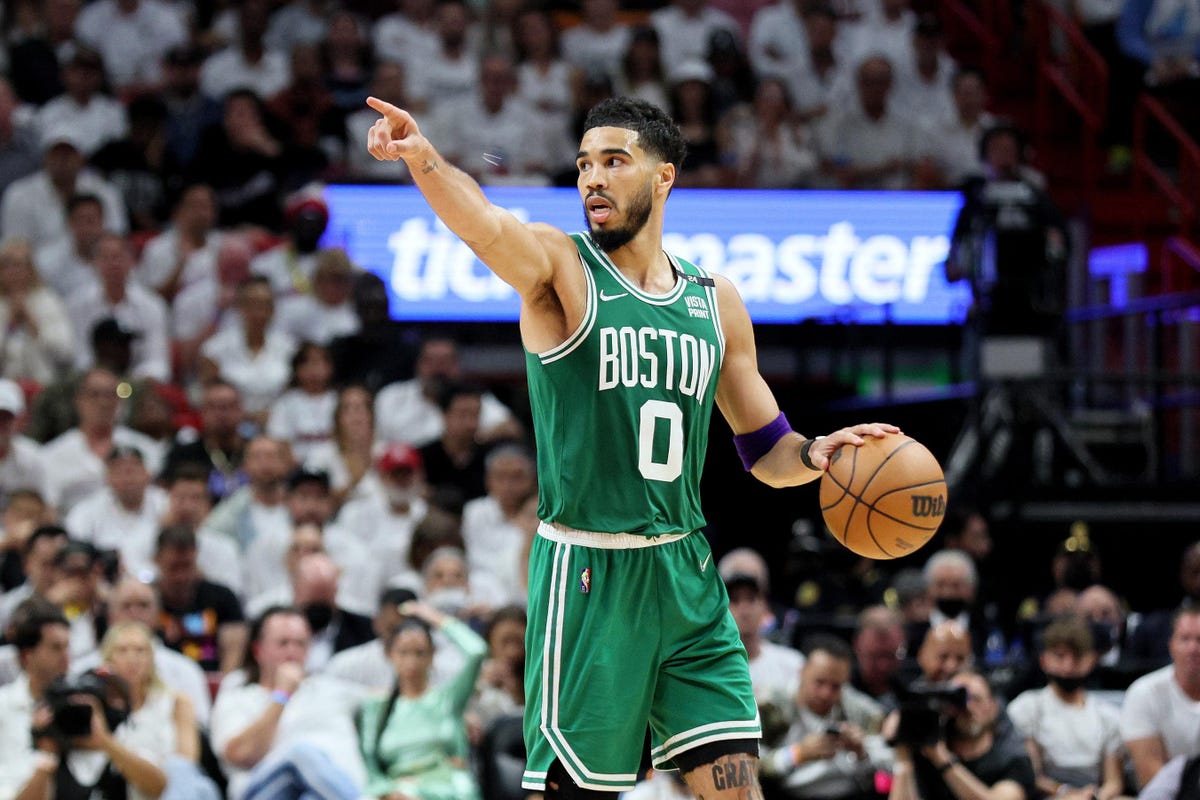 December 1 basketball anniversaries:
1956--The US defeated the Soviet Union 89-55 to win the gold medal in basketball at the Melbourne Olympics. Four US players scored in double figures, including Bill Russell and K.C. Jones, teammates at NCAA champions the U. of San Francisco Dons, and soon-to-be-teammates with the Boston Celtics.
1961--Paul Arizin of the Philadelphia Warriors scores 33 points in a win over the Lakers to become the third NBA player to reach 15,000 career points.
Arizin was one of the bigger stars in the NBA's early days and an interesting personal story in his own right. Like Bob Cousy, Arizin was born in the US of French immigrant parents and spoke mostly French until he stared school. A high-scoring 195cm forward, he only tried out for his high school basketball team his final year in high school (he didn't make the team).
He then enrolled at local Villanova U. and joined a local adult Catholic league basketball team. The head coach of the Villanova U. team saw him play one night, and after the game, tried to talk him into coming to Villanova for his university studies and to play on their basketball team.
The coach admitted to being stunned when Arizin told him, "But coach, I'm already enrolled as a student at Villanova". He led the nation is scoring his last year at Villanova and was selected as the NCAA's Player of the Year.
He then became the #1 pick in the NBA draft and was the NBA's Rookie of the Year. He is in the NCAA and NBA Halls of Fame and was selected as member of the NBA's all-time teams for their 25th, 50th, and 75th anniversaries.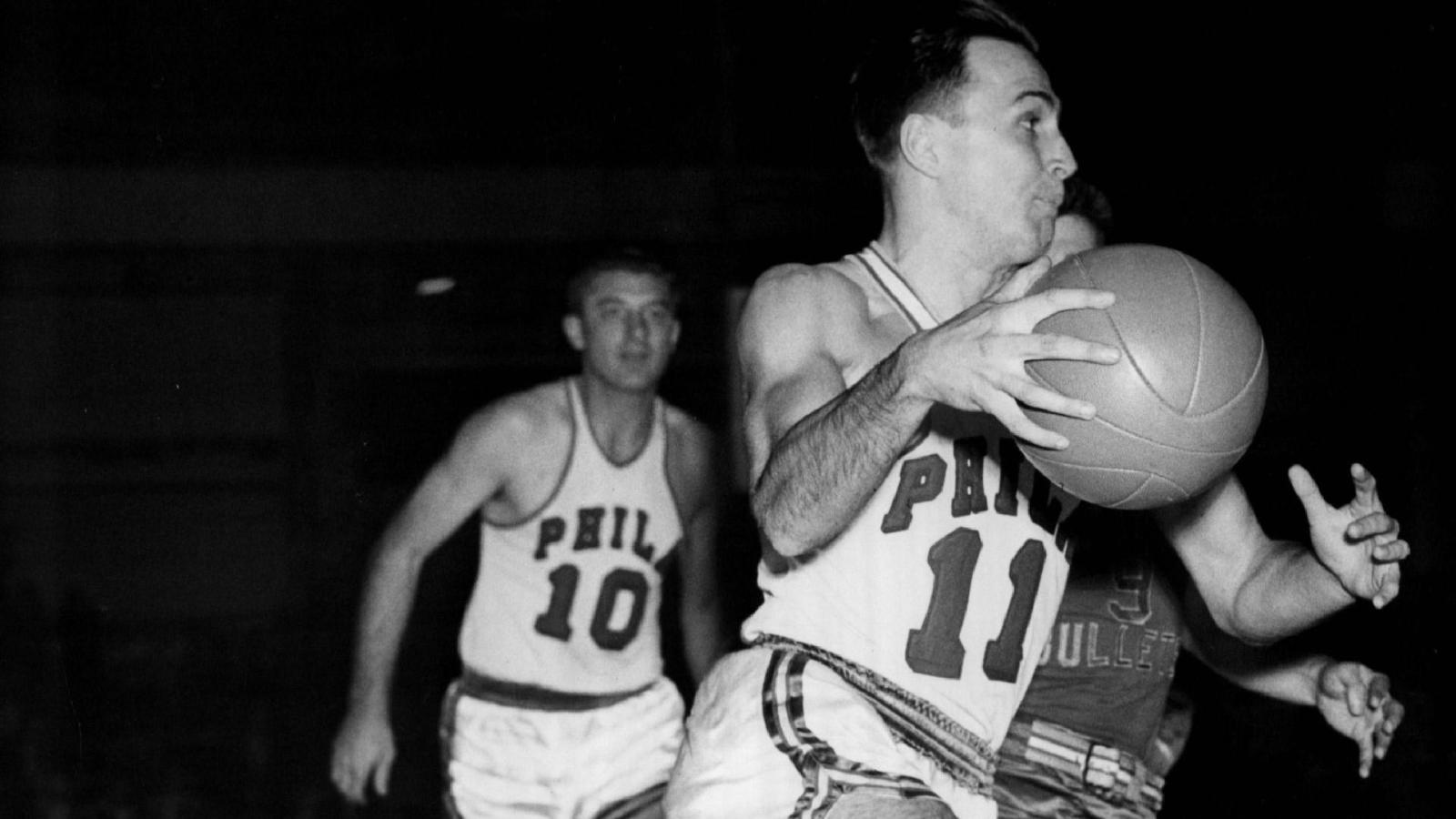 PRESEASON college hoops tourneys continued to really mess up the rankings. A couple of days ago in one of Phil Knight's (founder of Nike) tournaments, previously #1 ranked U. of North Carolina lost its second game in a row in one of the best and most exciting games in years.
They went down 103-101 to #18 Alabama in four OT's. It was Alabama's first defeat of a #1 ranked team in almost 20 years.
In that same tournament later in the evening, #24 ranked Purdue U. rolled over #8 Duke 75-56 behind big man and tournament MVP, 223cm Chinese-Canadian Zach Edey's 21 points and 12 rebounds.
In the women's tournament, #9 Iowa led #3 Connecticut by six at the half, but UConn came back after the intermission to win it 86-79. In another women's game, #8 North Carolina came back from 17 points down to beat #5 Iowa State 73-64. #6 Gonzaga's men came back from eight points behind late in the second half and pulled out an 88-84 win over Xavier as all five Zag starters scored in double figures.
The carnage in NCAA pre-season continued for both the men's and the women's ranked teams. The odds-on candidate for women's Player of the Year, Aliyah Boston, the 196cm post player for #1 ranked South Carolina, had 18 points, 10 rebounds and four blocked shots as SC rallied from 10 points down to defeat #15 UCLA 73-64.
It was Boston's 65th career double-double and the 32nd against a ranked opponent. It was also SC's 17th straight win over a ranked opponent.
On the men's side of the ledger, unranked Marquette routed #6 Baylor 96-70 behind a dominant start from its defence. They raced to a 51-25 lead at the half, thanks to a 24-0 edge in points off turnovers.
Basketball anniversaries for Nov. 30:
1990--Boston's Larry Bird scores his 20,000th career point in a drubbing of Washington. He becomes the fifth player in NBA history (along with Kareem, "Hondo" Havlicek, Jerry West and The Big O) to score 20,000 points, gather 5,000 rebounds, and dish out 5,000 assists.
1996--Michael Jordan becomes the 10th player in NBA history to reach 25,000 points in a career, and he does it in 782 games - faster than any other player not named Wilt Chamberlain (691).
2012--NBA Commish, David Stern, fines the San Antonio Spurs US$250,000 for "a disservice to the league and to our fans" when they don't bring Tim Duncan, Tony Parker, Manu Ginobili, or Danny Green with the rest of the team to Miami for the final game of a six-game road trip.
IN an (almost) historic note in the NBA, 213cm sixth year big man Ivica Zubac from Croatia ended up just a foul away from having just the fourth 30-point, 30-rebound game in the last 40 years.
He fouled out trying to block a shot in the game's last three minutes while sitting on 31 points and 29 rebounds in the Clips' 114-100 win over the Pacers.
And move over and make room, Phi Slama Jama! Another U. of Houston team has reached the top ranking in men's NCAA basketball.
Almost 40 years after Guy Lewis coached Clyde "The Glide" Drexler, Akeem "The Dream" Olajuwan and the rest of that famous Houston team, another Houston team is ranked # 1 in the country.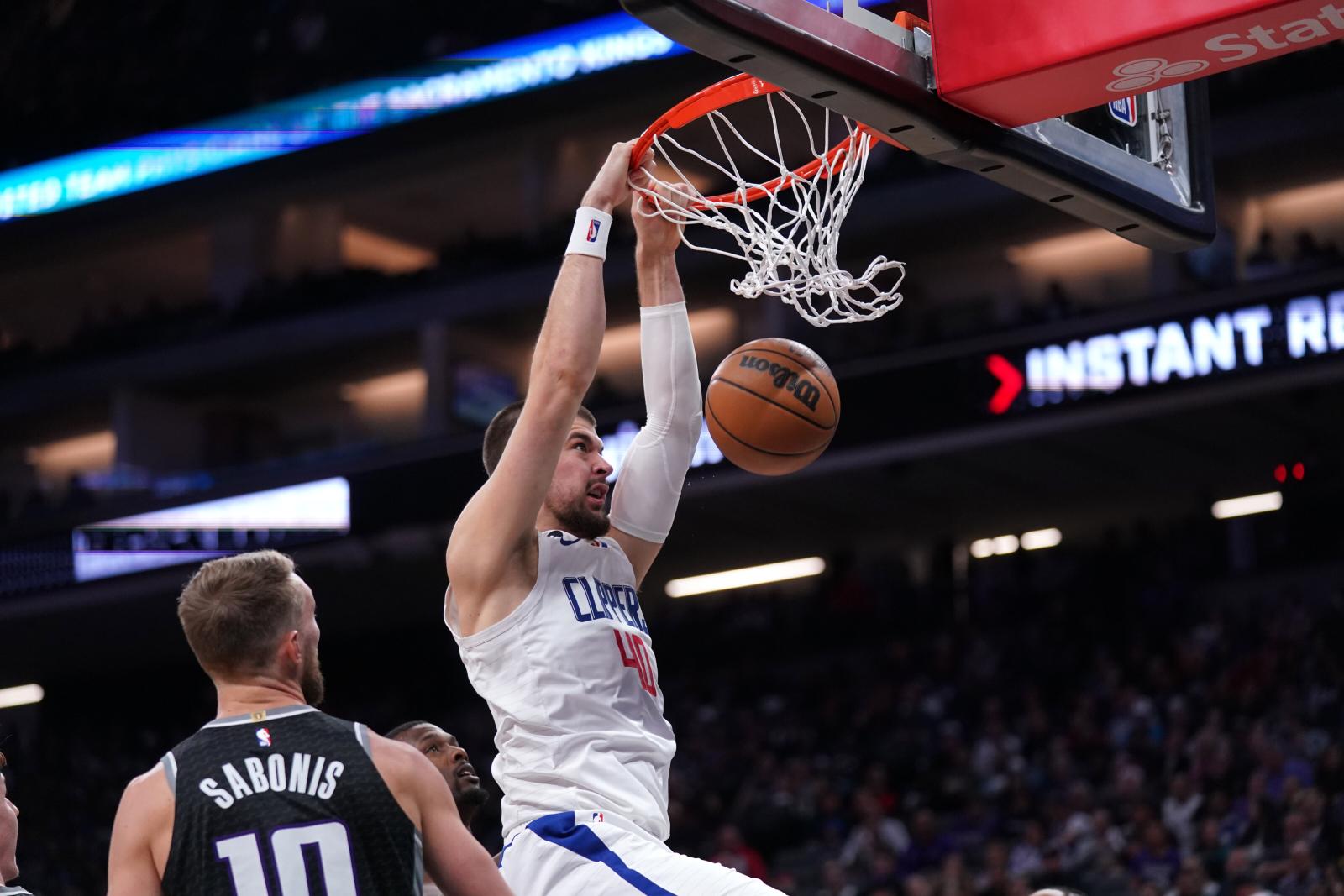 THE start of the college basketball seasons for men and women this year has created all kinds of mixed and unusual results, particularly in the last week as things have heated up.
Large numbers of marquee games created chaos in the Top 25 rankings. One of the first huge games for the women was neither a mixed nor an unusual result: #1 ranked South Carolina defeated #2 Stanford in a dramatic early season showdown.
The game was very tight all the way. S. Carolina star Aliyah Boston hit a tying jumper with two seconds left in regulation to send it into OT. In the OT, a 3-pointer put Carolina up by two points with seconds left. Stanford collected the rebound on a missed free throw and immediately called for a timeout. Unfortunately, they had no timeouts left. So, South Carolina made all three tech foul shots and the game ended right after that with Carolina winning 76-71.
The Gonzaga women upset sixth ranked Louisville in a tourney in the Bahamas, then lost to unranked Marquette their next game. They followed that loss by upsetting #23 Tennessee.
Earlier in the week, the #2 Zag men were uncharacteristically blown out by #11 Texas, but then turned around and bashed #11 cold-shooting Kentucky by 16, thus keeping alive their streak of being ranked in the top five nationally for 52 straight weeks. #5 Baylor held off #8 UCLA 80-75 in another tight early season game with national title implications for later in the season.
The undefeated but unranked men from Iowa State made school history by defeating #1 ranked North Carolina 70-65. It was only the third time in school history that they had beaten a # 1 ranked team. Interestingly, the first time they did that was in 1957 when they defeated the U. of Kansas, which was led by superman Wilt Chamberlain.
IN the NBA, the Nets were led by their big 3 (Durant, Irving and Simmons) in a win over short-handed New Orleans.
In that game, Durant scored at least 25 points in his first 17 games of the season. That's the longest streak with at least 25 points to start a season in the league since Rick Barry did it in 25 games in 1967.
The next game they played was also Big Ben's first game back in Philadelphia since he was traded away, and the famously nasty Philly crowd booed him mercilessly every time he touched the ball. His comment? "I thought it'd be louder".
Simmons also had a late-game fade familiar to the Sixers and their fans. He didn't take a shot and was scoreless in the fourth quarter, and he scored only two points in the second half.
The Warriors backcourt of Steph Curry and Klay Thompson scored 74 points between them (17-of-27 from deep) as they beat the Rockets for their first road win of the season in nine tries.
In LA, Anthony Davis was huge in a Laker loss to the Suns. His line of 37 points, 21 rebounds, 5 blocks and 5 steals has not been matched since the '73-'74 season when blocks and steals first became official stats.
Note: Offensive and defensive rebounds also started being kept officially during that season. Prior to that season, several teams kept their own stats for these categories, which is why one often sees stats for people like Bill Russell and Wilt Chamberlain when no such stats were officially kept by the league itself.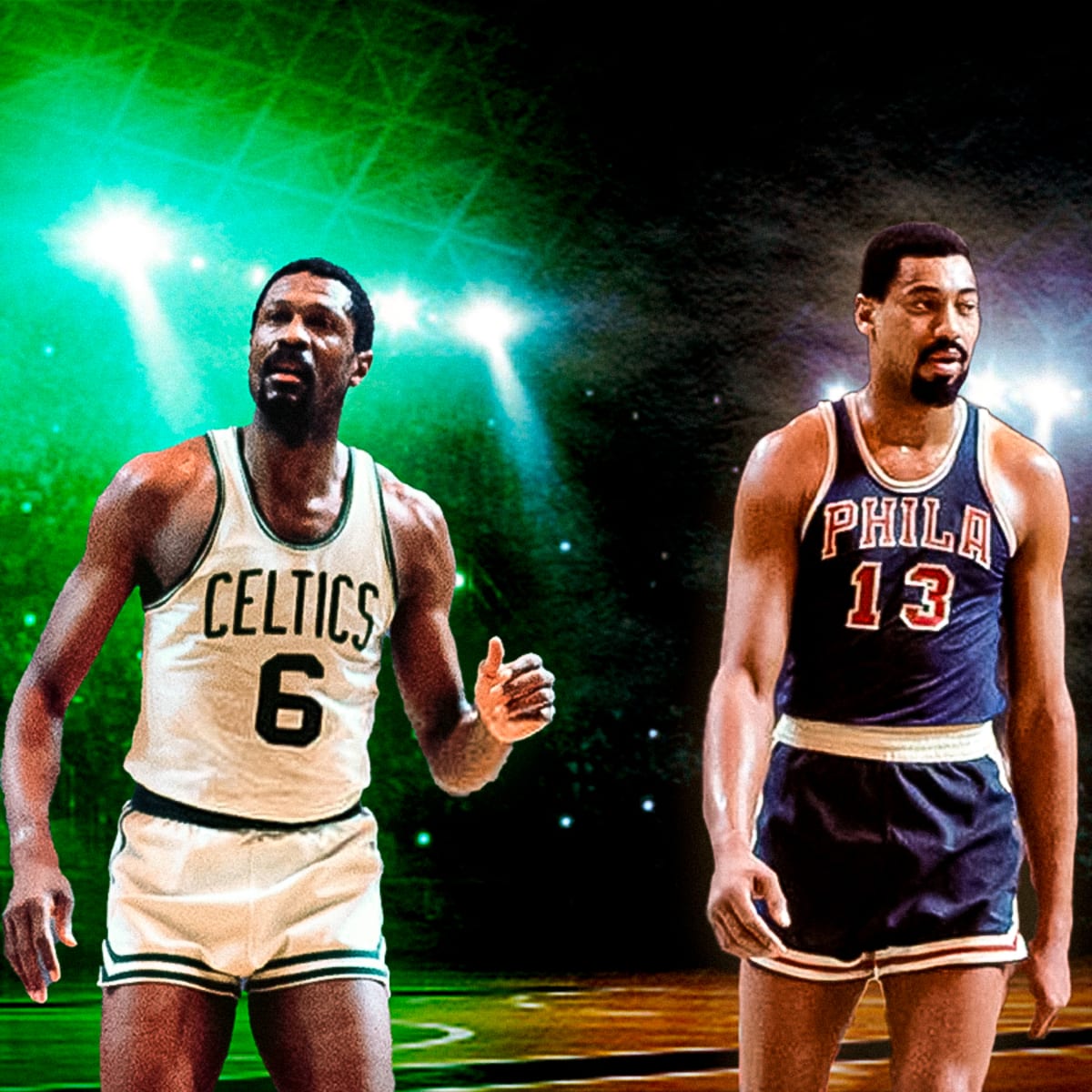 THE Western Athletic Conference (WAC) is a mid-major conference made up mostly of smaller schools in the Western part of the US.
Conferences such as the WAC usually make a bunch of money by playing big name schools early in the season as they are usually not a threat to beat any of the Power 5 conference schools - think the 'Trotters and their most famous patsies, the Washington Generals.
That isn't always the case, though.
Our U. of Washington Huskies men's team was upset by a mid-major school for the second season in a row in a preseason game.
Last year, it was Seattle U. which beat them, and this time it was another WAC member, and a relatively new one at that, the California Baptist U. Lancers of Riverside, CA, just east of Los Angeles.
CBU is only starting its fourth season in Division I and the WAC, and has already made a name for itself as a school that attracts young players from Australia.
Their current 17-man roster includes six players from Australia, four of whom are regulars in their rotation, including two brothers, Tre and Taran Armstrong from Burnie, Tasmania, just up the NW coast from Devonport.
Taran led the Lancers with 18 points and six assists, and also added five rebounds in a 73-64 shocker of a win over the home team, and it wasn't a fluke - they led the game from start to finish over the previously unbeaten Huskies.
Gonzaga's #2-ranked men are famous for scheduling very tough teams early in the season to prepare them for the Big Dance next spring. They went to Austin, TX to play #11 Texas and it hurt them.
Texas started off hot, clamped some great defence on Drew Timme, and just waltzed home 93-74, their worst loss in almost nine years. Timme still led the Zags with 18 points but was largely ineffective while the game was reasonably close.
And in a tourney in Vegas, #19 Illinois came from way back to defeat #8 UCLA. Illinois will now play #16 Virginia in the tourney title game, while UCLA faces #5 Baylor in the consolation game.
On the distaff side, #25 Utah routed #16 Oklahoma 124-78, matching a school record for points in a game. They were up 15 at the half, then outscored Oklahoma by 21 in the third quarter to turn it into a laugher. Both teams were undefeated going into the fray.
Recent dubious anniversaries in the NBA:
1959--The #5 pick in the 1958 NBA draft out of the U. of Cincinnati, 206cm forward Connie Dierking, became the first player in league history to foul out of a game in the first quarter. His Syracuse Nationals still beat the Cincinnati Royals in that game, 121-116.
2000--Jason Kidd of the Suns scored a dubious quadruple double with a line of 18-12-10 while also committing 14 turnovers.
2004--New Orleans tied an NBA record low by attempting just two foul shots in a 95-84 loss to Phoenix.
And, in a non-dubious achievement, in 1983 Kareem Abdul-Jabbar joined Wilt as the second player ever to score 30,000 points in a career.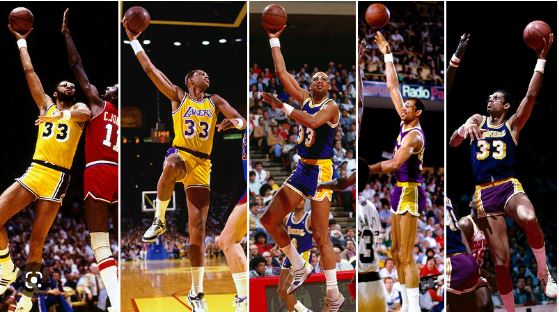 THE 76ers, behind big man Joel Embiid, overcame a 13-point deficit to beat the Milwaukee Bucks.
Embiid had averaged 40 points and 11 boards in his previous four games, and in this game his line was 32-11-8, the majority of which came after starting guard Tyrese Maxey left just before the half with a foot injury.
And speaking of dubious, The Greek Freak led the Bucks with 25 points and 14 rebounds, but he went 4-of-15 from the free throw line, and his efforts in the second half were amplified with each attempt by the famously raucous Philly crowd. And things just got "dubiouser".
After the game, he went back out onto the court to practice his free throws and proceeded to get into an argument with an arena worker which became heated, as the worker was preparing to do some work on the basket.
And for Dallas, it was just a case of Doncic being Doncic as the Mavs easily downed the Nuggets, as Luka scored his 50th career triple-double.
On a lighter note from one of my favourite news sites, which also sometime is serious. "Kyrie Irving is really just a CIA creation made to spread misinformation to the American people."
PAOLO Banchero of the Orlando Magic, the #1 pick in the latest NBA draft, continues to show that he's the real deal, even though it's early in the season.
He recently had another historic performance with a line of 33-15-4. He's now the second youngest player ever in NBA history to score 30+ points and grab at least 15 rebounds. The youngest, of course, was LeBron.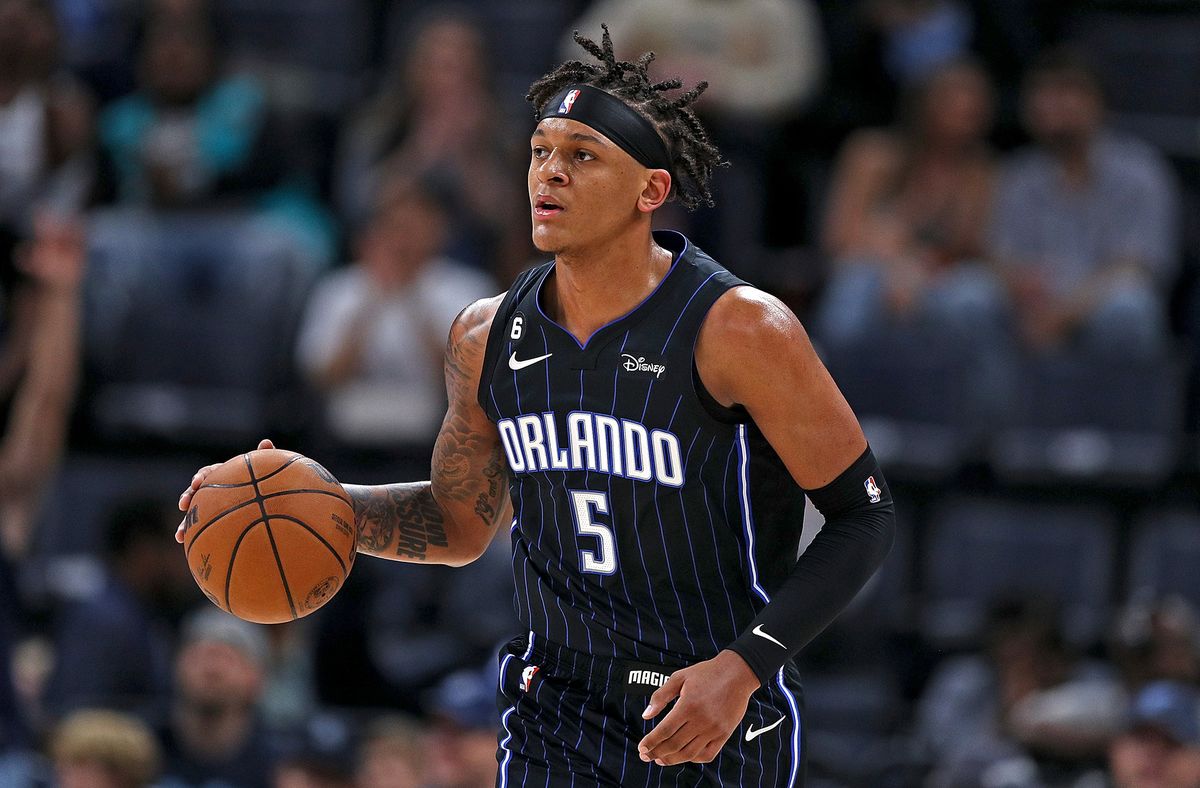 NOW some time has passed and there's been more publicity about Jerry Lee Lewis' passing, here are a few factoids re the guy who, along with Little Richard and Chuck Berry, really started up rock 'n' roll (no more ballads) and led to Elvis and the other pioneers.
He was also the last survivor of that generation of groundbreaking performers. He died at his home in Mississippi, south of Memphis, Tennessee. No cause of death was listed.
Here is the best quote so far about him: "He was a one-man stampede who made the fans scream and the keyboards swear, his live act was so combustible ... There was rockabilly. There was Elvis. But there was no pure rock 'n' roll before Jerry Lee Lewis kicked in the door."
But in his private life, he raged on in ways that might have ended his career today, and nearly did back then. He was the leading contender to replace Elvis as a hit maker after Elvis was drafted into the Army.
But while Lewis was touring in England, the press learned three damaging things about his personal life: he was married to 13-year-old Myra Gale Brown (who might only have been 12 years old), she was his cousin, and he was still married to his first wife. His tour was immediately cancelled, he was blacklisted from the radio, and his earnings dropped overnight to virtually nothing.
Lewis reinvented himself as a country performer in the 1960's, and the music industry eventually forgave him. Over the following decades, Lewis struggled with drug and alcohol abuse, legal disputes, and physical illness. He was married at least five times, two of which ended in his wife's early death.
But, oh, my, how exciting he and his music were in those early days. One can't listen to those early hits without starting to dance and jump around.