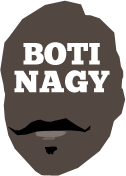 ---
Advertising opportunities available.
Please contact me.
---
In: NBL — Monday, 5 Feb, 2018
IT may have been the most significant round of the NBL season and as such, was full of wonderful options for our Player of the Week accolade.
In: NBL — Sunday, 4 Feb, 2018
NEW Zealand Breakers not only erased Illawarra's 2017-18 post-season plans this round but leap-frogged battling Adelaide and Perth into second place behind Melbourne, winner of the season's ugliest NBL game.
In: NBL — Sunday, 4 Feb, 2018
THE verdicts are in from the NBL's Games Review Panel's deliberations on Friday night's melee at The Jungle, with 36ers captain Brendan Teys and Perth 3-point specialist Dexter Kernich-Drew suspended for two games apiece.
In: NBL — Saturday, 3 Feb, 2018
LAST night's fiery finale to the Perth-Adelaide NBL game at The Jungle was a long time coming but don't blame the refs. They're not even on the podium when it comes to guilty parties.
In: NBL — Saturday, 3 Feb, 2018
OVERNIGHT NBL results in Wollongong and Perth have determined two finals factors - Illawarra is done and dusted while the Perth-Adelaide rivalry once again is red hot.
In: NBL — Friday, 2 Feb, 2018
THE Illawarra-New Zealand and Perth-Adelaide doubles this round will go some way toward sorting the Final Four and semi final homecourt advantages, the quest to avoid the NBL cellar also on in earnest.
In: Boomers & Opals, Misc — Thursday, 1 Feb, 2018
ELTHAM Wildcats and Bulleen Boomers will represent Australia at the inaugural Junior NBA World Championship in Orlando, Florida from August 7-12 in a huge announcement today.
In: NBL — Thursday, 1 Feb, 2018
SUDANESE-born NBL duo Majok Majok of Melbourne United and Majok Deng of Adelaide 36ers today added their voices to an outstanding gathering of African Australian sports people advocating tolerance and assimilation in the face of race-based violence in Victoria.
In: Boomers & Opals — Tuesday, 30 Jan, 2018
THERE remains one glaring omission from the excellent Opals squad ahead of this year's Commonwealth Games in Queensland.
In: NBL — Monday, 29 Jan, 2018
JOSH Boone gave Sydney a torrid first half to deal with yesterday but it was the guards who stood out - yet again - when it came to B.O.T.I. Player of the Week considerations.