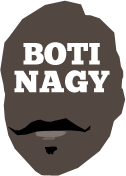 ---
Advertising opportunities available.
Please contact me.
---
In: Flashbacks — Sunday, 5 Aug, 2018
*FLASHBACKS, my irregular "lucky dip" where I just reach into my drawers of old Australian basketball stuff and transcribe or post whatever I find for you!*
In: NBL, Boomers & Opals — Saturday, 4 Aug, 2018
LOOK out! Multiple sauces are telling me we're about to witness "Terrance Ferguson v2.0" but this time at Brisbane Bullets and with exciting Australian-born guard and current Boomers squad member Josh Green.
In: SA, Misc — Friday, 3 Aug, 2018
SOUTH Australia's basketball charity The Free Throw Foundation has released another round of funding for the state's basketball community through its "Assist Program."
In: Boomers & Opals — Thursday, 2 Aug, 2018
BASKETBALL Australia's less-than-ballsy decision against appealing FIBA's absurd one-game suspension for Chris Goulding hammers home the truth of the old saying: "The only thing necessary for the triumph of evil is for good men to do nothing."
In: Boomers & Opals — Wednesday, 1 Aug, 2018
AUSTRALIA's Opals look set for a return to the medal dais in Spain with the announcement today of a multi-talented 20-player squad from which the final 12 for the FIBA World Cup will be selected.
In: Boomers & Opals — Tuesday, 31 Jul, 2018
DANIEL Kickert's absence through a five-international match suspension has opened the door for NBL All Star Five First Team power forward Daniel Johnson to finally crack Australia's latest Boomers squad.
In: Boomers & Opals — Monday, 30 Jul, 2018
AUSTRALIA's Sapphires today captured Bronze at the FIBA World Under-17 championship in Minsk, Belarus, with exciting scoring guard Shyla Heal named in the tournament's All Star Five.
In: WNBL — Sunday, 29 Jul, 2018
THE recent signing of New Zealand international Penina Davidson means MAC Adelaide Lightning coach Chris Lucas finally is as content with his 2018-19 WNBL frontcourt as his stunning backcourt.
In: SA, Misc — Sunday, 29 Jul, 2018
THE optimist in me likes to believe we all have that one – or more – friend(s) we can go years without seeing, but with whom we instantly can resume a conversation as if the intervening month, year, decade was merely a moment.
In: NBL — Saturday, 28 Jul, 2018
NEW Adelaide 36ers import Jacob "Jake" Wiley has been likened to late Sydney Kings import great Chris Williams in game-style and ability.