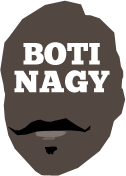 ---
Advertising opportunities available.
Please contact me.
---
In: NBL — Saturday, 15 Feb, 2020
MELBOURNE United only needs to get the job done tomorrow against derby rival South East Melbourne to land in the NBL semi finals, despite Brisbane today smashing Cairns by 36 points.
In: NBL, WNBL — Friday, 14 Feb, 2020
DO the sums any way you like but with United last night beating the Taipans by 16 and with the depleted Phoenix to come, the NBL Final Four now will be Sydney, Perth, Cairns and Melbourne.
In: NBL — Thursday, 13 Feb, 2020
NEW Zealand Breakers are the form team of the trio battling it out for fourth place and the NBL finals, but it is Melbourne - considered a certainty for two-thirds of the season - which actually is in the box seat.
In: NBL, WNBL, Boomers & Opals — Wednesday, 12 Feb, 2020
BRAD Rosen and I took the gloves off this week to discuss all things Opals, NBL and WNBL playoffs and, frankly, it wasn't pretty. Brad has such horrible hands.
In: NBL — Wednesday, 12 Feb, 2020
BRISBANE had its NBL playoffs fate in its own hands last round and duly squandered it, blowing a much-needed home win over New Zealand which would have eliminated the Breakers, then stumbling in Perth.
In: NBA — Tuesday, 11 Feb, 2020
YESTERDAY's Four'N Twenty and the Philadelphia 76ers' Australian Heritage Night raised more than $80,000 to help those affected by the horrific Australian bushfire crisis.
In: NBL — Monday, 10 Feb, 2020
ROUND 19 of the NBL certainly was big in the fortunes of a few teams still trying to grab that coveted fourth spot for the playoffs but when it came down to super individual performances from which to select out Player of the Week, it was truly tough to split two of them.
In: Boomers & Opals — Monday, 10 Feb, 2020
AUSTRALIA this morning confirmed its place at this year's Tokyo Olympics when it staved off Brazil 86-72 but anyone confidently predicting a medal at the Games needs to settle down. This is a very tough field.
In: NBL, WNBL, Boomers & Opals — Sunday, 9 Feb, 2020
YES, this has been a bonanza week with coaching decisions, NBL and WNBL action, the Opals in France and the Hall of Fame event in South Australia.
In: NBL — Sunday, 9 Feb, 2020
NEW Zealand's Breakers tonight have crashed the NBL Final Four following their win in Brisbane and the Bullets' loss today to the Wildcats in Perth.