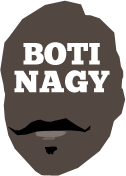 ---
Advertising opportunities available.
Please contact me.
---
In: WNBL — Monday, 16 Dec, 2019
FINALLY our weekly Basketball On The Internet Player of the Week award has a repeat winner for the first time in Season 2019-20, and just in time for Christmas.
In: WNBL — Monday, 16 Dec, 2019
SOUTHSIDE Flyers yesterday took away any psychological advantage defending WNBL champion Canberra held over them with a well-executed 70-65 win in the capital.
In: NBL, WNBL, Boomers & Opals — Sunday, 15 Dec, 2019
THE NBL and WNBL round wraps are coming your way tomorrow but in the meantime, did you catch all the action this week at Basketball On The Internet?
In: NBL — Sunday, 15 Dec, 2019
IT came down to the last 2.1 seconds at Auckland's Spark Arena before Adelaide 36ers' star JR, Jerome Randle, came off Daniel Johnson's screen to slice the match-winning 3-pointer, ending NZ Breakers' NBL playoff dreams.
In: WNBL — Sunday, 15 Dec, 2019
ADELAIDE Lightning import Brianna Turner today sent Bendigo's season into its final tailspin, acting the architect in the construction of a 91-75 home win that should leave the Spirit firmly anchored in WNBL 2019-20's bomb shelter.
In: NBL, WNBL, Boomers & Opals, NBA, Misc — Saturday, 14 Dec, 2019
BOOK REVIEWS: It has been a rarity for basketball in Australia to have too many books written about it or its protagonists, so having two available right now as Christmas stocking stuffers is like ... well, Christmas!
In: WNBL — Saturday, 14 Dec, 2019
ADELAIDE Lightning can create further separation between the WNBL's top four and the pack if tomorrow it repeats its recent home rout of Bendigo, the Spirit reeling after sacking import Rebecca Tobin.
In: NBL — Friday, 13 Dec, 2019
MITCH Creek's driving layup to the hoop didn't drop tonight, preserving a breath-taking 113-111 Adelaide 36ers win over South East Melbourne at Adelaide Entertainment Centre in an NBL classic.
In: Boomers & Opals — Friday, 13 Dec, 2019
THE Australian team from the 20-player Opals squad for FIBA's Tokyo Olympic Qualifying Tournament in February will fly to Bourges in France as the four-team group's top seed and needing only a top-three finish to advance.
In: NBL, WNBL — Thursday, 12 Dec, 2019
WHICH team is No.1 right now in the NBL and in the WNBL? But before you answer, bear in mind the NBL's two form teams - Cairns and Perth - launch this round, and the WNBL's two top teams - Southside and Canberra - close it.