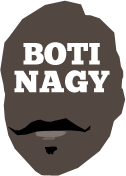 ---
Advertising opportunities available.
Please contact me.
---
In: NBA — Saturday, 10 Jul, 2021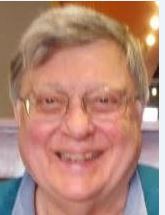 BOB'S CORNER: The NBA has gone conservative on its logo to commemorate the league's 75th season in 2021-22 season and our man in the USA, BOB CRAVEN was there to bring us uptodate on which direction it would be taking. If you're expecting an homage to Kobe Bryant, well, let's see...
In: NBL — Thursday, 8 Jul, 2021

BRAD Rosen and I this week landed a big NBL fish in Adam Gibson for our Brad&Boti Podcast, a championship winner at Brisbane Bullets and South Dragons, an Olympian in London and now, as a bona fide Tasmanian, surely the man the JackJumpers should be targeting.
In: Boomers & Opals — Tuesday, 6 Jul, 2021
THE elimination of regular nemeses Serbia and Lithuania from the men's Olympic draw at Tokyo and the make-up of Australia's group definitely opens the door for the Boomers to progress to the second round.
In: Boomers & Opals — Sunday, 4 Jul, 2021
THERE's nothing grander than our beloved senior citizens of the Boomers team for Tokyo declaring their intent on winning Gold. We can only wish them the best of luck - a commodity they finished without at the last Worlds and Olympics - while maybe reining in our own expectations.
In: NBA — Saturday, 3 Jul, 2021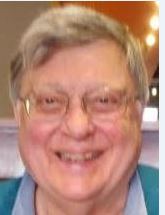 BOB'S CORNER: A WNBA anniversary, news on the USA women's team for the Tokyo Olympics and another anniversary which Boston Celtics NBA fans are never likely to forget ... Our US correspondent BOB CRAVEN is on the ball with all your weekend read needs.
In: SA — Friday, 2 Jul, 2021
BASKETBALL SA Hall of Fame "Legend" Werner Linde will be joined in that exclusive category by two of the sport's all-time greats across multiple contributions, in 50-60s superstar Lorraine Eiler and pacesetting pioneer Frank Angove.
In: NBL, Boomers & Opals — Wednesday, 30 Jun, 2021

HE'S won championships, been a dual-Olympian and multiple Boomer, been through the US college system and even played professionally in Europe. He is, of course, Mark "Wortho" Worthington, and Brad Rosen and I got to pick his brain for this week's Brad&Boti podcast.
In: NBA — Tuesday, 29 Jun, 2021
AT home in Phoenix, the Suns wasted a golden opportunity to jump straight to the NBA Finals when they lost 102-116 to the LA Clippers, despite nursing a 3-1 best-of-five series lead.
(NBA Wrap with BOB CRAVEN)
In: NBL, WNBL — Monday, 28 Jun, 2021
PODCAST colleague and friend Brad Rosen and I like to banter about our long-standing affiliations to our NBL clubs - Sydney Kings and Adelaide 36ers respectively - but I can honestly (and sadly) confirm I have absolutely zero affinity for the Sixers of this era.
In: NBA — Saturday, 26 Jun, 2021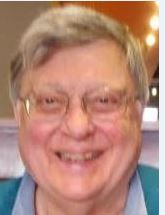 BOB'S CORNER: Our man in the USA, Bob Craven, is all over the NBA Conference Finals in this week's visit Stateside, and the Ben Simmons backlash in Philadelphia where the 76ers were booed off court. He's also got the latest on USA Basketball's men's team for the Tokyo Olympics and its 3x3 women's team for the Games.