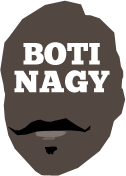 ---
Advertising opportunities available.
Please contact me.
---
In: NBL — Sunday, 16 Sep, 2018
IF the NBL wants to keep building its image as a growing professional sport in Australia, it has two areas to address – one obvious, one less so.
In: Boomers & Opals — Saturday, 15 Sep, 2018
AUSTRALIA's elite-level playmaking depth undergoes a fierce microscope with Lauren Mansfield now joining Leilani Mitchell as a late Opals withdrawal ahead of the women's FIBA World Cup in Tenerife, Spain.
In: NBL, Boomers & Opals — Friday, 14 Sep, 2018
AUSTRALIA's Boomers used a withering 27-0 third quarter run this morning to rout Qatar 95-43 in Doha before Adelaide tonight saw off Illawarra 99-81 in an NBL preseason game in Canberra.
In: NBL — Thursday, 13 Sep, 2018
FOR every great thing the NBL does to progress its league, there's inevitably some idiocy not far behind, and sanctioning Adelaide 36ers coach Joey Wright for a "code of conduct" breach reeks of an orchestrated vendetta.
In: Boomers & Opals — Wednesday, 12 Sep, 2018
SOMETIMES readers can encapsulate an issue far better than I so it is with some pleasure I turn the site over today to a non-Victorian interstate contributor wondering why Melbourne-based Basketball Australia has become so "one state-centric".
In: Misc — Wednesday, 12 Sep, 2018

CLB3X3 has unveiled its fourth Elite Club and its first for Melbourne with the announcement of its Mornington Peninsula-based Southern Bobcats.
In: NBL, Boomers & Opals, NBA — Tuesday, 11 Sep, 2018
FORMER Cairns Taipans and Brisbane Bullets NBL import playmaker Travis Trice will represent the USA this week in 2019 FIBA World Cup qualifying matches against Uruguay and Panama.
In: WNBL, Boomers & Opals — Monday, 10 Sep, 2018
OPALS' coach Sandy Brondello, whose Phoenix Mercury took Seattle Storm to five games in their WNBA semi final, now will be barracking for the Storm to complete a championship sweep over Washington Mystics to get Sami Whitcomb to Spain as soon as possible.
In: NBL — Sunday, 9 Sep, 2018
ADELAIDE's offence dried up after halftime as Perth made it a comfortable 2-0 NBL preseason home series success over the 36ers today in Joondalup, winning 84-66.
In: WNBL, Boomers & Opals, SA — Friday, 7 Sep, 2018
MIKAYLA Pirini has forced her way back into MAC Adelaide Lightning's WNBL team which also is celebrating WNBA centre Kayla Alexander's selection for the 2019 FIBA World Cup in Tenerife, Spain later this month.