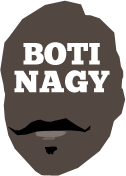 ---
Advertising opportunities available.
Please contact me.
---
In: Boomers & Opals, Misc — Saturday, 8 Dec, 2018
MIES, Switzerland: Greek-born Andreas Zagklis is the new Secretary General of FIBA, succeeding Patrick Baumann who died tragically in October.
In: WNBL — Friday, 7 Dec, 2018
MAGNIFICENT MAC Adelaide Lightning has defied the odds by tonight completing a four-win streak in eight days, downing the defending WNBL champion Fire 85-70 in Townsville.
In: NBL — Thursday, 6 Dec, 2018
THIS is it. This is the round. It is time to step up for a number of NBL clubs which previously have tantalised and teased. Are you legit?
In: NBL — Thursday, 6 Dec, 2018
THE FIBA World Cup qualifiers are done until February, no Boomers got hurt - phew - and our resident Dream Team expert Crystal Ball says it's time to look hard at Cairns Taipans.
In: NBL, WNBL, NBA — Wednesday, 5 Dec, 2018
THERE'S been no "movement at the station" in our NBL top four rankings but the WNBL has been considerably more volatile.
In: WNBL — Wednesday, 5 Dec, 2018
IT has been a rough week for the WNBL's Canberra Capitals but the bell looks likely to toll most heavily on Bendigo as Marianna Tolo makes her on-court return this round.
In: WNBL, Boomers & Opals — Tuesday, 4 Dec, 2018
FOOD FOR THOUGHT: NEWS our regular readers knew last month was confirmed today when the NBL's latest franchise, South East Melbourne Phoenix revealed their first marquee signing as Mitch Creek.
In: Boomers & Opals — Monday, 3 Dec, 2018
AUSTRALIA tonight scored 110 points as it buried Qatar beneath a 3-point scoring barrage at Margaret Court Arena in its 2019 FIBA World Cup Asian Zone qualifier.
In: WNBL — Monday, 3 Dec, 2018
THE CANBERRA Times sure has made its views clear on WNBL officiating over the past few days, without any hint of irony given the capital's justified reputation for hometown cooking.
In: WNBL — Sunday, 2 Dec, 2018
AN exceptional defensive performance by Lauren Nicholson, a super offensive game from Nicole Seekamp, and a succession of important cameos today saw Adelaide close Round 8 of the WNBL season with a gutsy 91-83 win over Canberra.