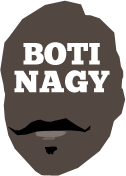 ---
Advertising opportunities available.
Please contact me.
---
In: Boomers & Opals — Friday, 27 Sep, 2019
IT was supposed to be the Gold Medal "revenge" match at this year's FIBA Asia Cup but instead Australia now will meet Japan tomorrow in a semi final after turning Chinese Taipei into tapas and feasting 90-51 in their qualifying match tonight.
In: Boomers & Opals — Thursday, 26 Sep, 2019
AUSTRALIA's Opals will have to take the long route to the FIBA Asia Cup medal round after unexpectedly dropping tonight's clash to China 69-70 in Bengaluru, India.
In: Boomers & Opals — Wednesday, 25 Sep, 2019
AUSTRALIA took its FIBA Asia Cup record to 2-0 tonight, demolishing trans-Tasman rival New Zealand 82-44, a Gold Medal rematch against Japan looming larger with each day.
In: NBL — Tuesday, 24 Sep, 2019
ERIC Griffin was the first to make a big impression and Obi Kyei is an exciting athlete, the 36ers tonight smacking a heated NZ Breakers outfit 93-67 at Adelaide's ancestral home, the Titanium Security Arena.
In: Boomers & Opals — Tuesday, 24 Sep, 2019
AUSTRALIA tonight fired a shot across the bow of its FIBA Asia Cup opponents in Bengaluru, India, smashing the Philippines 123-57 in a powerhouse performance by the world's #3 ranked nation.
In: NBL, Boomers & Opals — Monday, 23 Sep, 2019
CHALLENGED to speak with their feet and show up for NBL Blitz games, Tasmanians used their heads and turned last week's annual preseason tournament for the Loggins-Bruton Cup into the most successful of all time!
In: Flashbacks — Sunday, 22 Sep, 2019
*FLASHBACKS, my irregular "lucky dip" where I just reach into my drawers of old Australian basketball stuff and transcribe or post whatever I find for you.*
In: NBL — Sunday, 22 Sep, 2019
THE Adelaide 36ers are in the eye of another public relations disaster, apologising today to an Aboriginal artist who yesterday exposed the NBL club on social media for offering her a contra arrangement for designing an Indigenous Round uniform.
In: Boomers & Opals — Monday, 16 Sep, 2019
IT was a magnificent FIBA World Cup tournament for an Australian team which made history (twice), played its heart out, filled a country with pride at its erstwhile endeavour and finished three rankings ahead of the USA.
In: Boomers & Opals — Sunday, 15 Sep, 2019
FRANCE tonight produced a 46-29 second half to claim its second FIBA World Cup Bronze Medal while denying Australia its first 67-59 in a sad end to what had been an absorbing and exciting Boomers campaign in China.