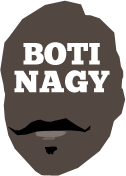 ---
Advertising opportunities available.
Please contact me.
---
In: WNBL, Boomers & Opals — Thursday, 20 Jul, 2017
GREAT news for MAC Adelaide Lightning and Opals fans with Abby Bishop yesterday coming so successfully through ankle surgery her three-month recovery time will be fast-tracked.
In: Boomers & Opals — Thursday, 20 Jul, 2017
AUSTRALIA's Opals FIBA World Cup qualifying through the Asia Cup - tipping off on Sunday - will be televised live on FOX SPORTS.
In: NBL, Boomers & Opals — Wednesday, 19 Jul, 2017
MITCH Norton is on the verge of breaking into the Boomers, a journey from an unofficial Townsville Crocs ballboy to where Australian coach Andrej Lemanis now views him as "an exciting prospect".
In: NBL — Tuesday, 18 Jul, 2017
REG Biddings, the man who still owns the NBL's pointscoring record for a 40-minute game with the 63 he shot in 1981, passed away today, aged 59.
In: NBL, Boomers & Opals, NBA — Monday, 17 Jul, 2017
THE Brisbane Bullets have started the process of finding another talented import swingman to replace former Cairns Taipans benchman Torrey Craig who is NBA-bound.
In: Flashbacks — Sunday, 16 Jul, 2017
*FLASHBACKS, my irregular "lucky dip" where I just reach into my drawers of old Australian basketball stuff and transcribe or post whatever I find for you.*
In: NBL, WNBL, Boomers & Opals, NBA, SA, Flashbacks — Saturday, 15 Jul, 2017
NO, the pictures here are not from a teenager's bedroom. It's the loft where B.O.T.I. gets the work done and the reason blogs have been more spartan this past week.
In: NBL, WNBL, Boomers & Opals, NBA — Thursday, 13 Jul, 2017
SOURCES TELL ME … 6 : You understand by now that it's actually "sauces" I'm hearing from, but they insist they are reliable and also can make your poached eggs taste so much better.
In: WNBL, Boomers & Opals, NBA — Tuesday, 11 Jul, 2017
A VERY strong case can be made that Penny Taylor is our second-best basketball player in the sport's Australian history.
In: NBL, Flashbacks — Monday, 10 Jul, 2017
THE adventures of Brett Wheeler – multiple NBL champion and grand final appearances record-holder – warrant far more than a "Where Are They Now?" feature, probably closer to a documentary and/or movie.