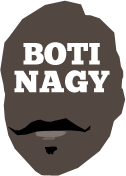 ---
Advertising opportunities available.
Please contact me.
---
In: NBL, WNBL, Boomers & Opals, SA — Sunday, 19 Jan, 2020
THERE's never a dull moment in our NBL and WNBL comps and this has been a week-and-a-half for news and Boomers stuff too. Don't be surprised if you missed something.
In: NBL — Sunday, 19 Jan, 2020
THERE are huge fixtures looming in the NBL this week after Round 16 threw up two shock results - both conceived and executed by the Breakers - and Cairns took a giant leap toward a return to the playoffs.
In: NBL — Saturday, 18 Jan, 2020
DANIEL Johnson banged in a career-high 38 points, Jerome Randle missed a historic triple-double by one rebound yet Adelaide's NBL playoff hopes lie in ruins tonight with Cairns giving the defenceless 36ers an emphatic all-the-way 108-91 hiding.
In: NBL, Boomers & Opals, SA — Saturday, 18 Jan, 2020
THE relaunch of the BASKETBALL SA Hall of Fame on Friday, February 7 at Stamford Plaza will acknowledge the first group of inductees of the decade, featuring the late, great Ken Richardson, with tickets on sale now.
In: WNBL — Friday, 17 Jan, 2020
IF Adelaide Lightning tonight expected a living room game of origami, it copped a rude shock from a Townsville team which refused to fold along the dotted lines, giving a much feistier effort than the final 77-60 scoreline suggested.
In: WNBL, SA — Friday, 17 Jan, 2020
INSPIRED by events conducted by rival state associations, BASKETBALL SA is re-launching its longstanding Hall of Fame and inducting its first list of candidates of the decade on Friday, February 7 - tickets now on sale. Today we look at the first "Team" inductees - Adelaide Lightning 1994-95-96.
In: NBL, WNBL — Thursday, 16 Jan, 2020
WE'RE heading for D-Day in the WNBL while the NBL is red hot and announcing it will have its first official Indigenous Round from January 29-February 2.
In: NBL, WNBL — Wednesday, 15 Jan, 2020
IT was a massive 24-hour news cycle in the WNBL and NBL and Sydney's multi-media personality Brad Rosen and I were all over it in today's weekly podcast.
In: NBL, WNBL — Wednesday, 15 Jan, 2020
WILD positional swings have followed form fluctuations in our NBL rankings, New Zealand plummetting from #1 to #8 while there's only been a straight swap in our WNBL berths.
In: Boomers & Opals — Wednesday, 15 Jan, 2020
IT'S Rob Beveridge's birthday today, the best Aussie coach outside the NBL - and most likely also in it - snubbed with today's Basketball Australia announcement of its latest Boomers squad and coach.