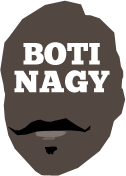 ---
Advertising opportunities available.
Please contact me.
---
In: Boomers & Opals — Wednesday, 1 Aug, 2018
AUSTRALIA's Opals look set for a return to the medal dais in Spain with the announcement today of a multi-talented 20-player squad from which the final 12 for the FIBA World Cup will be selected.
In: Boomers & Opals — Tuesday, 31 Jul, 2018
DANIEL Kickert's absence through a five-international match suspension has opened the door for NBL All Star Five First Team power forward Daniel Johnson to finally crack Australia's latest Boomers squad.
In: Boomers & Opals — Monday, 30 Jul, 2018
AUSTRALIA's Sapphires today captured Bronze at the FIBA World Under-17 championship in Minsk, Belarus, with exciting scoring guard Shyla Heal named in the tournament's All Star Five.
In: WNBL — Sunday, 29 Jul, 2018
THE recent signing of New Zealand international Penina Davidson means MAC Adelaide Lightning coach Chris Lucas finally is as content with his 2018-19 WNBL frontcourt as his stunning backcourt.
In: SA, Misc — Sunday, 29 Jul, 2018
THE optimist in me likes to believe we all have that one – or more – friend(s) we can go years without seeing, but with whom we instantly can resume a conversation as if the intervening month, year, decade was merely a moment.
In: NBL — Saturday, 28 Jul, 2018
NEW Adelaide 36ers import Jacob "Jake" Wiley has been likened to late Sydney Kings import great Chris Williams in game-style and ability.
In: NBL, NBA — Saturday, 28 Jul, 2018
ADELAIDE 36ers are ecstatic former captain and current club MVP Mitch Creek is on the brink of an NBA deal with Brooklyn Nets, making them the first NBL club to send players to The Show in consecutive seasons.
In: NBL — Friday, 27 Jul, 2018
ADELAIDE 36ers are expected to shortly announce 203cm American forward Jacob Wiley as an import in their 2018-19 NBL outfit.
In: NBL, NBA — Thursday, 26 Jul, 2018
MITCH Creek will know later today if his drive for an NBA roster spot or a two-way contract has succeeded or whether his game will need more refinement in Europe this Australian summer.
In: NBL, Boomers & Opals, NBA — Wednesday, 25 Jul, 2018
THE NBL is hoping to smash its all-time attendance record for an opening round of 48,007 set in 1995, when it tips off on October 11, NBA champion Andrew Bogut headlining its 2018-19 season.