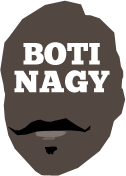 ---
Advertising opportunities available.
Please contact me.
---
In: Boomers & Opals — Monday, 14 Feb, 2022

WITH easily its best first half of the tournament, Australia today smacked Korea 79-61 in Belgrade, but had this FIBA World Cup Qualifier wrapped up 51-20 by the main interval through some intense defence and great offensive ball movement. Captain Sami Whitcomb and veteran Cayla George dominated the early going.
In: Boomers & Opals — Sunday, 13 Feb, 2022

SERBIA qualified today for the 2022 FIBA Women's World Cup in Sydney from September 22 when it surfed home on the back of a roaring home crowd in Belgrade to punch its ticket 78-71 over Australia, the Opals' cause set back by the unexpected loss of starter Steph Talbot to a notorious disqualifying foul.
In: NBA — Saturday, 12 Feb, 2022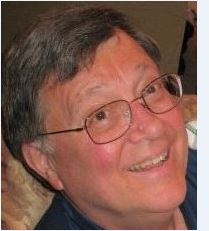 BOB'S CORNER: The big blockbuster trade which rival club managements spent weeks talking down actually went down on trade day, February 10, with Aussie star Ben Simmons shipped from Philadelphia 76ers to Brooklyn Nets for James Harden, as BOB CRAVEN reports.
In: Boomers & Opals — Friday, 11 Feb, 2022
DEFENCE. Attitude. Aptitude. The Opals were back last night, erasing Brazil 65-52 in their FIBA World Cup Qualifying clash in Belgrade, and not even loosely resembling the lost and ageing combination which crashed to near desolation just six months ago at the Tokyo Olympics.
In: NBL — Thursday, 10 Feb, 2022

WHO dares wins may be the motto of the Special Air Services but it also surely applies to predicting winners in NBL Round 11, another one chock-full of hazardous options and untrustworthy performers. Brisbane must be driving James Duncan crazy and Adelaide testing CJ Bruton's patience.
In: NBL, WNBL — Wednesday, 9 Feb, 2022

WHAT is life REALLY like when you're stranded interstate, potentially for months on end due to COVID protocols? Brad Rosen and I wanted to bring that insight to our listeners and in Perth Lynx star Alex Ciabattoni, we found the perfect insider. This is another "must listen" for fans of our Brad&Boti podcast.
In: NBL — Tuesday, 8 Feb, 2022

YES it's a hat-trick for the Apple Isle's "core" blimeys, those mighty Tasmania JackJumpers the biggest story of Round 10 and winning our NBL Team of the Week award for a third time and also for the second week in succession. From the moment Jack McVeigh let that 3-point attempt rip in Melbourne, the JJs had this wrapped up.
In: WNBL, Boomers & Opals, SA — Monday, 7 Feb, 2022

ADELAIDE LIGHTNING captain Stephanie Talbot will be back for the Seattle Storm in 2022, the WNBA club keen to reassemble as much of its 2021 team as possible now it has retained Breanna Stewart who was being heavily courted by Sandy Brondello's New York Liberty.
In: WNBL — Sunday, 6 Feb, 2022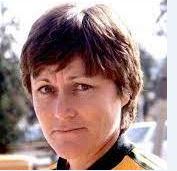 INTEGRITY. There it is, in one word. It's the reason after loving, promoting and doing my best to enhance the cause of women's basketball and its premier WNBL for more than four decades, I'm out. Done. Dusted. Disenchanted. Disenfanchised. Distressed. Dissed in general.
In: NBA, Misc — Saturday, 5 Feb, 2022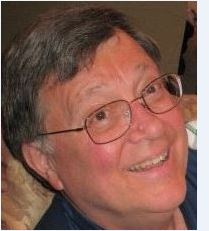 BOB'S CORNER: Boomers Olympic Bronze Medallist Joe Ingles tragically tore his ACL earlier this week as our website's US correspondent Bob Craven confirms in his weekly wrap up of all things in American basketball - and beyond - which readers may find interesting.