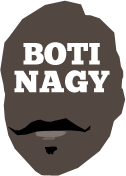 ---
Advertising opportunities available.
Please contact me.
---
In: NBL — Wednesday, 1 Jan, 2020
ADELAIDE reinvigorated its season tonight by depriving arch rival and defending champion Perth a chance to steal the NBL summit, while moving back to fifth spot with a thrilling 100-97 win at Adelaide Entertainment Centre.
In: NBL — Tuesday, 31 Dec, 2019
ILLAWARRA tonight closed 2019 casting further doubts over NBL leader Sydney, before Cairns left no-one in much doubt it is a bona fide playoff contender, if not a championship threat.
In: NBL, WNBL — Tuesday, 31 Dec, 2019
BRAD Rosen and I left no stone unturned in our endeavour to bring you the best NBL and WNBL-based podcast available today.
In: WNBL — Monday, 30 Dec, 2019
CAN'T say it's ever easy selecting our round's finest WNBL performance(s) for our Basketball On The Internet Player of the Week, but it is safe to say some weeks it's easier than others.
In: NBL, WNBL — Sunday, 29 Dec, 2019
THERE's always plenty going on in the NBL and WNBL world of Basketball On The Internet so there's a chance you may have missed something.
In: NBL — Sunday, 29 Dec, 2019
THE Breakers' NBL season revival continued uninterrupted today in Adelaide as the 36ers took their third straight welt and New Zealand its fourth straight win, comfortably handling the home team 96-87.
In: WNBL — Sunday, 29 Dec, 2019
THE WNBL's 2018-19 Grand Finalists, Canberra and Adelaide, today virtually sealed the 2019-20 Final Four with important road wins over finals wannabes Perth and Sydney respectively.
In: NBL — Saturday, 28 Dec, 2019
THE NBL's extensive Looney Tunes-themed Christmas-New Year's round always was going to be a big one, and even ahead of its halfway point, results have been red-hot.
In: WNBL — Friday, 27 Dec, 2019
IT WAS ugly for 40 minutes but in the five that followed, Adelaide's 78-68 win over its WNBL Grand Final conqueror Canberra tonight was a delight to enjoy as Lightning peeled off a 17-7 overtime blitz.
In: NBL, WNBL — Thursday, 26 Dec, 2019
THE NBL's Christmas-New Year round has long and short-term ramifications for all nine of its teams, tipping off with tonight's Boxing Day open-roof game as Melbourne tries to end its 2019-20 drought against Cairns.