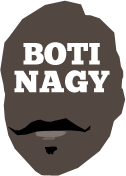 ---
Advertising opportunities available.
Please contact me.
---
In: NBL, WNBL, SA — Friday, 24 May, 2019
ADELAIDE's elite national league coaches Joey Wright and Chris Lucas go under the griller next Friday but tickets rapidly are running out for the Free Throw Foundation's lunch at The Highway in Adelaide.
In: Boomers & Opals — Thursday, 23 May, 2019
AUSTRALIA's 17-man Boomers squad for the 2019 FIBA World Cup was revealed today and ahead of that tournament and the 2020 Tokyo Olympics, it is time now for us to put up or shut up.
In: WNBL, NBA — Wednesday, 22 May, 2019
MAC Adelaide Lightning's returning superstar Stephanie Talbot has been traded today by the WNBA's Phoenix Mercury to staunch rival Minnesota Lynx.
In: NBL — Wednesday, 22 May, 2019
EXPECT reigning NBL champion Perth Wildcats to shortly reveal they have not spoken with free agent centre Nate Jawai, even though the 209cm big man is keen for a return to the west.
In: NBL, NBA — Tuesday, 21 May, 2019
ANDREW Bogut, NBL MVP and NBA champion, is now just four wins away from winning his second championship ring with Golden State Warriors.
In: NBL — Monday, 20 May, 2019
ADELAIDE 36ers have signed outstanding young Aussie big man Obi Kyei to complete their 2019-20 NBL roster, coach Joey Wright unearthing another potential "diamond in the rough".
In: WNBL, NBA — Monday, 20 May, 2019
THE 2019 WNBA aspirations of South Australian Opals Nicole Seekamp and Cayla George were dealt a huge blow today when the duo was released by Dallas Wings.
In: Flashbacks — Saturday, 18 May, 2019
*FLASHBACKS, my irregular "lucky dip" where I just reach into my drawers of old Australian basketball stuff and transcribe or post whatever I find for you.
In: NBL — Friday, 17 May, 2019
ADELAIDE 36ers coach Joey Wright is not being the least bit disingenuous or painting a rose-coloured picture when he says his 2019-20 NBL team will be better than last season. And by a lot.
In: NBA — Thursday, 16 May, 2019
MILWAUKEE Bucks today joined reigning champion Golden State Warriors with a 1-0 lead in their Conference Finals to move the clubs within three wins apiece of a landmark NBA Finals for Don Nelson and Andrew Bogut.