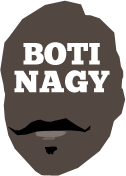 ---
Advertising opportunities available.
Please contact me.
---
In: Boomers & Opals, Misc — Monday, 22 May, 2017
AUSTRALIA's chances of putting our best foot forward at FIBA's 3X3 World Qualifying Tournament in Mongolia next month have suffered a blow with London Olympian Peter Crawford unable to participate.
In: Flashbacks — Sunday, 21 May, 2017
*FLASHBACKS, my irregular "lucky dip" where I just reach into my drawers of old Australian basketball stuff and transcribe or post whatever I find for you.*
In: Boomers & Opals — Saturday, 20 May, 2017
FIBA this week released the Groups for its Women's Asia Cup series in Bangalore, India from July 23-29 and there's a strong chance Australia and New Zealand are headed for an all-Oceania Final.
In: NBA — Saturday, 20 May, 2017
NEW Zealand's Tall Blacks legend Sean Marks last night in Wellington formally was inducted into the Basketball NZ Hall of Fame, recognising his 11 seasons in the NBA.
In: NBL, WNBL, Boomers & Opals, NBA, SA, Flashbacks, Misc — Friday, 19 May, 2017
IT'S over. Goodnight and goodbye to The Advertiser, the Sunday Mail, the late lamented The News newspaper and to the mighty News Corp – formerly News Ltd – as I retire today after 43-plus years as a basketball writer.
In: WNBL — Thursday, 18 May, 2017
THE MAC Adelaide Lightning have added another potential star to their 2017-18 WNBL line-up, recruiting Sydney free agent and national junior Lauren Nicholson.
In: NBL — Wednesday, 17 May, 2017
DEAN Vickerman's first outing as coach of the NBL's Melbourne United has been a huge success with an 85-72 win in China tonight over the CBA's Jiangsu Dragons.
In: WNBL — Tuesday, 16 May, 2017
THE MAC Adelaide Lightning have responded to the WNBL's surge in big player recruitments by signing former WNBA centre Ruth Hamblin for the 2017-18 campaign.
In: Boomers & Opals, NBA — Sunday, 14 May, 2017
ERIN Phillips may have retired from WNBA after nine years and two championships but she has not given up on representing Australia and is likely to be part of the Opals camp in Phoenix next month.
In: Flashbacks — Saturday, 13 May, 2017
*FLASHBACKS, my irregular "lucky dip" where I just reach into my drawers of old Australian basketball stuff and transcribe or post whatever I find for you.*