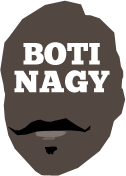 ---
Advertising opportunities available.
Please contact me.
---
In: WNBL — Friday, 21 Sep, 2018
MAC Adelaide Lightning tonight inflicted a 76-73 win over Sydney Uni Flames in a WNBL preseason fixture at Port Adelaide Recreation Centre.
In: NBL, NBA — Friday, 21 Sep, 2018
MAKE no mistake. The buzz at the Blitz tomorrow will be about former Adelaide 36ers captain and 2018 club MVP Mitch Creek today leaving no shadow of a doubt he will not return to what was once his cherished NBL home.
In: NBL — Thursday, 20 Sep, 2018
ADELAIDE has taken six of a possible seven championship points from its 97-87 NBL Blitz win over Melbourne United at Bendigo Stadium today, Adris DeLeon leading the way with a 17-point second half.
In: NBL — Wednesday, 19 Sep, 2018
THE NBL Blitz tips off tomorrow in Bendigo with live-streaming and fans nationwide toey to see what new-look teams promise ahead of the 2018-19 season.
In: Boomers & Opals — Tuesday, 18 Sep, 2018
AUSTRALIAN Boomers selection was a long time coming for the Adelaide 36ers' two-time NBL All Star Five (First Team) power forward/centre Daniel Johnson but he seized his moments against Qatar and Kazakhstan according to coach Andrej Lemanis.
In: Boomers & Opals — Monday, 17 Sep, 2018
AUSTRALIA virtually stamped its ticket to the 2019 FIBA World Cup in China with a whopping 94-41 rout of Kazakhstan tonight in Bendigo in their Asian Zone qualifier.
In: NBL — Sunday, 16 Sep, 2018
IF the NBL wants to keep building its image as a growing professional sport in Australia, it has two areas to address – one obvious, one less so.
In: Boomers & Opals — Saturday, 15 Sep, 2018
AUSTRALIA's elite-level playmaking depth undergoes a fierce microscope with Lauren Mansfield now joining Leilani Mitchell as a late Opals withdrawal ahead of the women's FIBA World Cup in Tenerife, Spain.
In: NBL, Boomers & Opals — Friday, 14 Sep, 2018
AUSTRALIA's Boomers used a withering 27-0 third quarter run this morning to rout Qatar 95-43 in Doha before Adelaide tonight saw off Illawarra 99-81 in an NBL preseason game in Canberra.
In: NBL — Thursday, 13 Sep, 2018
FOR every great thing the NBL does to progress its league, there's inevitably some idiocy not far behind, and sanctioning Adelaide 36ers coach Joey Wright for a "code of conduct" breach reeks of an orchestrated vendetta.