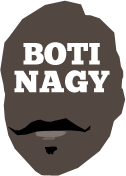 ---
Advertising opportunities available.
Please contact me.
---
In: WNBL — Sunday, 22 Jan, 2017
THE Spirit is on the rocks but no-one in Bendigo is celebrating as its injury-hit WNBL team departs the final four, possibly finally. 
In: NBL, WNBL — Saturday, 21 Jan, 2017
In: NBL — Friday, 20 Jan, 2017
CAIRNS Taipans' replacement for Fuquan Edwin is Tony Mitchell. Not Tony Mitchell.
In: NBL, WNBL — Thursday, 19 Jan, 2017
IT'S coming down toward the thin edge of the wedge in both the NBL and WNBL, the two respective Bs, Brisbane and Bendigo, under the pump this round.
In: NBL — Thursday, 19 Jan, 2017
THE Cairns Taipans shortly will announce import Fuquan Edwin is returning to the US for personal reasons as the NBL club hotly pursues a late replacement.
In: NBL, WNBL — Wednesday, 18 Jan, 2017
HOW much can change in a week in this enthralling 2016-17 NBL season?
In: NBL, WNBL — Tuesday, 17 Jan, 2017
KEVIN Dillard arrived on a Saturday while his teammates were flying back to Auckland from Cairns and suited up against the 36ers on Sunday without knowing his Mika Vukona from his Nescafe.
In: NBL — Monday, 16 Jan, 2017
CAIRNS Taipans did everything in their power to blow a big lead and lose against Perth to close NBL Round 15 tonight, but fortunately for fans of the Orange, they managed to fail.
In: WNBL — Sunday, 15 Jan, 2017
STILL certain Townsville is assured of being back in the playoffs to defend its WNBL title and grasp that elusive "threepeat"?
In: WNBL — Saturday, 14 Jan, 2017
DANDENONG today celebrates its 25th year in the WNBL when it hosts Melbourne but the green-and-gold of the Rangers have meant so much to basketball generally.