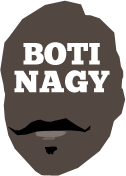 ---
Advertising opportunities available.
Please contact me.
---
In: SA, Misc — Thursday, 9 Jan, 2020
BASKETBALL SA after a long hiatus and inspired by events conducted by rival state associations, is re-launching its longstanding Hall of Fame and inducting its first list of candidates of the decade on Friday, February 7.
In: NBL, WNBL — Wednesday, 8 Jan, 2020
THIS week's podcast with Brad Rosen was a challenge, especially with the bugger dropping an MVP query on me!
In: NBL, WNBL — Wednesday, 8 Jan, 2020
THERE's movement each week in our NBL Rankings but there's been a wee bit this time in the WNBL as well, teams vying for Finals or jockeying for advantages facing a very challenging round.
In: NBL — Tuesday, 7 Jan, 2020
BRISBANE All Star Lamar Patterson was one of the favourites to claim Basketball On The Internet's NBL Player of Week honours for Round 14 after going off for 35 points in the win over the defending champion Wildcats.
In: NBL — Monday, 6 Jan, 2020
ILLAWARRA small forward Todd Blanchfield knocked down an NBL career-high 35 points but it was Anthony Drmic's 3-point dagger which tonight kept Adelaide in the Final Four hunt, winning 102-96 to close Round 14.
In: WNBL — Monday, 6 Jan, 2020
CANDIDATES for this round's WNBL Player of the Week were lining up from the first tip-off to the last, Lightning captain Nicole Seekamp even smashing a league record in just one of a series of superb individual efforts.
In: NBL, WNBL — Sunday, 5 Jan, 2020
YES it was another big week in the NBL and WNBL and with the Festive Season in full swing, it's easy to miss something important.
In: WNBL — Sunday, 5 Jan, 2020
LIGHTNING captain Nicole Seekamp today broke a long-standing WNBL assists record when she dished 20 to grateful teammates as Adelaide swamped league-leader Southside 104-93.
In: WNBL — Sunday, 5 Jan, 2020
WITH wins over two of the three teams above them during their current four-win streak, Adelaide Lightning have made a statement they can only further embellish on Friday at home to Melbourne Boomers.
In: NBL — Saturday, 4 Jan, 2020
SYDNEY's 26-13 third quarter tonight gave the NBL leader breathing-space at the summit and formed the foundation of a comfortable 91-77 win over an Adelaide team still difficult to trust.