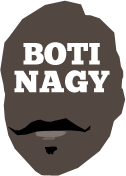 ---
Advertising opportunities available.
Please contact me.
---
In: SA — Saturday, 28 Jan, 2017
THE Waikerie Community Sports Centre will host a basketball bonanza on the first weekend of March with the inaugural "Roundball Riverland Rumble".
In: NBL — Friday, 27 Jan, 2017
IT was, without doubt, the most horrific on-court injury most of us have ever had the misfortune to see so it's hard to even contemplate what Akil Mitchell went through.
In: NBL, WNBL — Thursday, 26 Jan, 2017
BRYCE Cotton has been offered a 10-day NBA contract according to sources, who also claim he is likely to stay part of Perth's NBL finals drive. This time.
In: NBL, WNBL — Wednesday, 25 Jan, 2017
HOLD your horses there if you are adamantly advocating NBL teams will need at least break even 14-14 win-loss records to reach the playoffs.
In: WNBL — Wednesday, 25 Jan, 2017
IF you love your basketball and you live in Melbourne, there's only one place for you to be tonight and that's the State Basketball Centre.

In: NBL, WNBL — Tuesday, 24 Jan, 2017
THERE were so many candidates this past round in the NBL and WNBL putting up their hands for Player of the Week consideration, that it took an eternity to determine the winners.
In: NBL — Monday, 23 Jan, 2017
JUST when you thought Jeremy Kendle or Kevin Dillard or Lasan Kromah was the last new NBL face for this season, Tony Mitchell lands in Perth for Cairns.
In: WNBL — Sunday, 22 Jan, 2017
THE Spirit is on the rocks but no-one in Bendigo is celebrating as its injury-hit WNBL team departs the final four, possibly finally. 
In: NBL, WNBL — Saturday, 21 Jan, 2017
In: NBL — Friday, 20 Jan, 2017
CAIRNS Taipans' replacement for Fuquan Edwin is Tony Mitchell. Not Tony Mitchell.