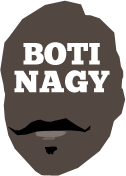 ---
Advertising opportunities available.
Please contact me.
---
In: WNBL — Tuesday, 25 Jan, 2022

COMING off a narrow loss to Perth, Sydney Flames will like their chances tonight in Bendigo against a Spirit team which now has lost Leilani Mitchell for the rest of the season. But it's the first of three matches for the Flames in a difficult round which also sees WNBL leader Adelaide in Townsville then playing at home 36 hours later.
In: NBL — Monday, 24 Jan, 2022

INTERPRETATIONS of the "Unsportsmanlike Foul" have ended any semblance of commons sense officiating in the NBL. A referee seeing something he/she deems as in any way untoward flicks that USF switch so fast, the mind boggles. Never mind if it's just incidental or accidental, that shrill whistle is blowing.
In: NBA, Misc — Saturday, 22 Jan, 2022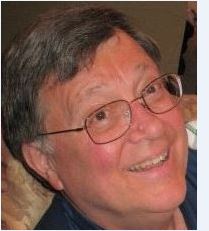 BOB'S CORNER: Our Patty not only is back but back in the black with his shooting for the NBA's Brooklyn Nets, according to our USA correspondent Bob Craven. There's all that and much more, with a host of anniversaries in this week's US round-up by our Seattle-based former American import.
In: NBL — Friday, 21 Jan, 2022

NOW here's the thing. NBL clubs aren't leaking much info pre-game about just who among their roster currently are most recently coming out of COVID health and safety protocols so any predictions here for Round 8 are based on the pretext EVERYONE is equally healthy. Which they're not.
In: Boomers & Opals — Thursday, 20 Jan, 2022


THE latest Australian Opals squad announced this week by Basketball Australia for the FIBA World Cup qualifiers in Serbia allegedly has been selected "on form" and so yes, it is great to see Anneli Maley there as we suggested here. But where is Lauren Scherf? And Kristy Wallace?
In: NBL — Wednesday, 19 Jan, 2022

IT was very tough to go past Melbourne United for their second successful NBL Team of the Week honours after the defending champs took care of Illawarra and New Zealand in Round 7 and Matthew Dellavedova had the game of his life against the Hawks and Brian Goorjian.
In: NBL — Tuesday, 18 Jan, 2022

MATTHEW Dellavedova had a lifetime high, New Zealand rocked Sydney's boat, the Bullets fired up a record, Cam Bairstow was at his best and NBL Round 7 was memorable for many of the right reasons for a change. Delly's 33 points to lead United to a road win over Illawarra included 7 triples.
In: NBL, Boomers & Opals — Tuesday, 18 Jan, 2022

ROB Beveridge will take the reins of Australia's Boomers next month for FIBA World Cup qualifiers against Chinese Taipei and Japan so Brad Rosen and I swooped on the chance to revisit one of our favourite interviewees and great coaches for this week's Brad&Boti podcast. Hear how it all came about, and so much more.
In: WNBL — Monday, 17 Jan, 2022

THE WNBL burst back into live action this week, despite the absence of several name players from teams, Perth into the winners' column and Melbourne staking its claim for top spot, staving off a desperate Southside before holding out the Lynx, Tess Madgen back.
In: NBA — Saturday, 15 Jan, 2022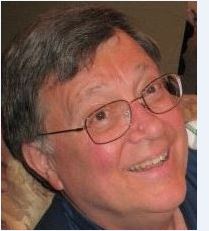 BOB'S CORNER: Star Aussie guard Patty Mills found his touch once again and was much better in Thursday's 138-112 win over Chicago by his Brooklyn Nets - 21 points in 22 minutes off the bench, including 6-of-8 from behind the arc. Where was this the last several games?