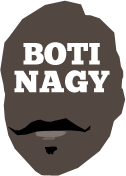 ---
Advertising opportunities available.
Please contact me.
---
In: Boomers & Opals, SA, Misc — Friday, 26 May, 2017
ONE of the things we don't do well in basketball as a sport unto itself is preserve and honour the game's history and growth across Australia.
In: WNBL — Thursday, 25 May, 2017
OPALS' Rio Olympian Katie-Rae Ebzery will be back in the WNBL in 2017-18, helping her beloved Sydney Uni Flames in their title defence.
In: WNBL, Boomers & Opals — Wednesday, 24 May, 2017
FOUR-time Olympian Laura Hodges is the surprise inclusion and Alex Wilson the shock omission from the 21-player Australian Opals squad revealed today by Basketball Australia ahead of next month's camp in Phoenix and the Asia Cup in July.
In: NBA — Tuesday, 23 May, 2017
IF that was today, in fact, the end of Manu Ginóbili's distinguished NBA career – our delightful Patty Mills asking him on the bench why everyone was delivering a standing ovation – he should be fast-tracked into the FIBA Hall of Fame.
In: NBL, NBA — Tuesday, 23 May, 2017
DYNAMIC Adelaide 36ers duo Mitch Creek and Nathan Sobey shortly will be bound for the US, taking a major step in fulfilling their NBA dreams.
In: Boomers & Opals, Misc — Monday, 22 May, 2017
AUSTRALIA's chances of putting our best foot forward at FIBA's 3X3 World Qualifying Tournament in Mongolia next month have suffered a blow with London Olympian Peter Crawford unable to participate.
In: Flashbacks — Sunday, 21 May, 2017
*FLASHBACKS, my irregular "lucky dip" where I just reach into my drawers of old Australian basketball stuff and transcribe or post whatever I find for you.*
In: Boomers & Opals — Saturday, 20 May, 2017
FIBA this week released the Groups for its Women's Asia Cup series in Bangalore, India from July 23-29 and there's a strong chance Australia and New Zealand are headed for an all-Oceania Final.
In: NBA — Saturday, 20 May, 2017
NEW Zealand's Tall Blacks legend Sean Marks last night in Wellington formally was inducted into the Basketball NZ Hall of Fame, recognising his 11 seasons in the NBA.
In: NBL, WNBL, Boomers & Opals, NBA, SA, Flashbacks, Misc — Friday, 19 May, 2017
IT'S over. Goodnight and goodbye to The Advertiser, the Sunday Mail, the late lamented The News newspaper and to the mighty News Corp – formerly News Ltd – as I retire today after 43-plus years as a basketball writer.