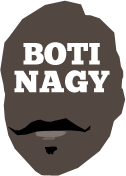 ---
Advertising opportunities available.
Please contact me.
---
In: SA — Saturday, 21 Jul, 2018
FORESTVILLE Eagles again are looking to utilise a Basketball SA bylaw "loophole" to allow ineligible star Daniel Johnson to participate in the playoffs from next weekend.
In: Boomers & Opals — Friday, 20 Jul, 2018
THE backlash to FIBA's appalling sanctions from July 2's "Melee in Manila" has been swift, predictable and totally understandable with so many Philippines players and officials figuratively slapped on the wrist despite their involvement in the heinous and malicious brawl.
In: Boomers & Opals — Thursday, 19 Jul, 2018
OUTRAGEOUS. FIBA's sanctions against the Philippines and Australia are so out of whack with the real world that instead of making a statement to resonate around the globe, it instead issued a limp-wristed embarrassment.
In: Boomers & Opals — Thursday, 19 Jul, 2018
MIES, Switzerland (FIBA Basketball World Cup 2019 Asian Qualifiers) - The FIBA Disciplinary Panel on Thursday announced its decision to suspend 13 players and 2 coaches as well as to impose fines and other sanctions on the national federations of Philippines and Australia. FIBA has also suspended the officiating crew of the game.
In: Boomers & Opals — Thursday, 19 Jul, 2018
ONE positive aspect of FIBA's comprehensive findings today from the "Melee in Manila" was the complete and total exoneration of the Boomers over any alleged racist remarks.
In: Boomers & Opals — Wednesday, 18 Jul, 2018
THE infamous "Melee in Manila" went down 16 days ago, yet FIBA still has not revealed the findings of its investigations into the Philippines-Australia brawl. Are they effing kidding?
In: Boomers & Opals, NBA — Wednesday, 18 Jul, 2018
THE first woman to dunk in an Olympic Games today became the highest single-game scorer in WNBA history as Opals centre Liz Cambage dropped a record 53 points for Dallas Wings in a 104-87 win over New York Liberty.
In: NBL — Tuesday, 17 Jul, 2018
SENSATIONAL. That was the reaction among my friends and basketball fans when news leaked the new Tasmanian consortium's NBL bid would travel under the new name of Southern Huskies.
In: NBL — Friday, 13 Jul, 2018
WITH the Hungry Jack's NBL's whopper of a revelation today Los Angeles-based entrepreneur Romie Chaudhari has purchased a club license for the 2019-20 season, the race is on to find the right location for the league's ninth team.
In: NBL, NBA — Thursday, 12 Jul, 2018
ADELAIDE 36ers import combo guard Ramone Moore may have been a hot property after the NBL Finals last season, but he was only ever coming back to the Sixers.