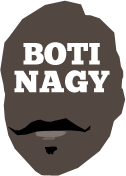 ---
Advertising opportunities available.
Please contact me.
---
In: Boomers & Opals, Misc — Saturday, 18 Nov, 2017
FORMER NBL regulars Deba George, Kerry Williams, Tyson Demos, Chris and Michael Cedar headline the newly announced Apunipima Australian Indigenous Basketball All Stars 15-man squad.
In: NBL, WNBL, Boomers & Opals, Misc — Friday, 17 Nov, 2017
THE annual Pete's Bar Lunch is just one week away, VBA, ACC, NBL and BA Hall of Fame legend Brian Kerle ready to regale with this year's "Reunion" theme.
In: NBL, WNBL — Thursday, 16 Nov, 2017
ROUND 7 in the NBL appears to be all about one man - reigning MVP Jerome Randle - and to a great extent it is, although there are big games right across the league.
In: NBL — Wednesday, 15 Nov, 2017
SATURDAY night at home against the Sydney Kings will reveal whether the Adelaide 36ers are going to capitalise on the team's undoubted talent and depth, or whether it may just crash and burn this NBL season.
In: NBL, Boomers & Opals — Tuesday, 14 Nov, 2017
ANYONE expecting a lay down misere for Australia's Boomers against Japan in Adelaide hasn't factored in the effects of flying home from Chinese Taipei, and clearly, neither has FIBA.
In: WNBL, Boomers & Opals — Tuesday, 14 Nov, 2017
AN ACL tear and further complications have cost Dandenong Rangers' forward Sara Blicavs a shot at Commonwealth Games and FIBA World Championship gold next year, but you wouldn't know it from talking to her.
In: NBL, Misc — Monday, 13 Nov, 2017
THE Townsville Suns and Hobart Devils are BACK and on the national circuit again, confirmed overnight as two foundation clubs of the CLB3X3's new Elite competition.
In: NBL, WNBL — Sunday, 12 Nov, 2017
EVERYTHING that could possibly go wrong, went wrong for Adelaide 36ers? Cut it out. Illawarra (again) systematically dismantled the Sixers' offence to reinforce that yes, Adelaide is the Hawks' bunny.
In: NBL — Saturday, 11 Nov, 2017
THIS time next week, expect the "sold out" sign to be up at The Fortress, the Titanium Security Arena home of the Adelaide 36ers, buzzing to witness the return of the NBL's reigning MVP Jerome Randle.
In: Boomers & Opals, Misc — Friday, 10 Nov, 2017
OLYMPIC basketball star Danny Morseu will coach the Apunipima Australian Indigenous Women's All Stars as the annual Trans-Tasman series heads to Cairns next month with a three-game women's component for the first time.