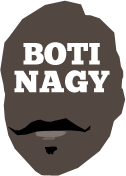 ---
Advertising opportunities available.
Please contact me.
---
In: NBL, WNBL, Boomers & Opals — Sunday, 23 Feb, 2020
SOUTHSIDE Flyers are through to the WNBL Grand Final, our Boomers are 1-1 in their Asia Cup qualifiers and it has been another big week in basketball generally.
In: WNBL — Sunday, 23 Feb, 2020
STAR Melbourne Boomers import playmaker Lindsay Allen tonight loaded her team onto her shoulders and showed them the way past defending champion Canberra in Game 2 of their best-of-three WNBL semi final series, 88-76.
In: Boomers & Opals — Sunday, 23 Feb, 2020
ANGUS Glover's emphatic enthusiasm today in the green-and-gold and the infectious energy of the Boomers' babies made even their 115-52 Asia Cup qualifying rout of Hong Kong fun ... at times.
In: WNBL — Saturday, 22 Feb, 2020
A SIZZLING 3-point basket by Southside's Bec Cole to close a rampant Adelaide third quarter rally tonight set the foundation for the Flyers to advance into the WNBL Grand Final series with an 82-79 Game 2 semi final road victory.
In: WNBL — Friday, 21 Feb, 2020
ADELAIDE LIghtning stalwart Margie Williamson will receive WNBL Life Membership tomorrow night while her club hopes for 4,000 fans to roll up for their do-or-die semi final Game 2 against Southside.
In: Boomers & Opals — Thursday, 20 Feb, 2020
NEW Zealand's Tall Blacks flexed their experienced international muscles tonight to give rookie coach Pero Cameron a winning debut over arch rival Australia 108-98 in their Asia Cup qualifier in Brisbane.
In: NBL, WNBL, Boomers & Opals, NBA — Wednesday, 19 Feb, 2020
CANBERRA has taken over as our WNBL championship favourite, we're still tipping a Sydney-Perth NBL Final and what is up with the Asia Cup? Brad Rosen and I sink our teeth into this and more at our weekly podcast.
In: WNBL — Wednesday, 19 Feb, 2020
DOWN 0-1 in its best-of-three WNBL semi final against regular season champion Southside, Adelaide is hoping for another huge attendance for Saturday's home Game 2 to help it keep the series alive.
In: NBL, Boomers & Opals — Wednesday, 19 Feb, 2020
CORRECT me if I'm wrong but isn't the Tokyo Olympic Games the pinnacle for basketball in 2020? So what the hell is FIBA doing scheduling meaningless, costly and downright stupid "Asia Cup qualifying" games THIS WEEK?
In: WNBL — Tuesday, 18 Feb, 2020
MERCEDES Russell tonight loaded the WNBL regular season champion Southside Flyers onto her shoulders and carried them to a 68-65 semi final Game 1 win over Adelaide, scoring 20 points and snaring 19 rebounds.