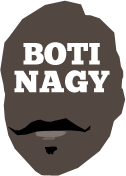 ---
Advertising opportunities available.
Please contact me.
---
In: WNBL — Friday, 21 Dec, 2018
IDENTIFIED by internationally-acclaimed Australian Opals coach Sandy Brondello as a WNBL championship contender, MAC Adelaide Lightning tonight took a further step in that direction, smashing Sydney 95-52.
In: SA, Misc — Friday, 21 Dec, 2018
MOUNT Gambier Pioneers WILL compete in Basketball SA's 2019 Premier League after all, sanity prevailing today with the 10 existing clubs revisiting their decision to exclude the four-time SEABL champions.
In: NBL, WNBL — Thursday, 20 Dec, 2018
WITH all due respect to the mighty Perth Wildcats, this NBL round's Sydney-Melbourne clash is one many have waited for, while in the WNBL, this could be make-or-break round for Dandenong and Townsville.
In: NBL — Thursday, 20 Dec, 2018
NBL Dream Team fans need to take heed as CRYSTAL BALL tells us this week it is time to cut Perth import Terrico White loose.
In: SA, Misc — Wednesday, 19 Dec, 2018
FOUR-time SEABL men's champion Mount Gambier effectively has been told to 'go jump in the lake' by Basketball SA's Premier League competition, leaving the future of one of the nation's best-run basketball clubs in the air.
In: NBL, WNBL — Wednesday, 19 Dec, 2018
SYDNEY Kings have hit the No.1 NBL ranking for the first time since Andrew Gaze's exceptional start at the helm three years ago, but a challenger awaits this round.
In: NBL, WNBL — Tuesday, 18 Dec, 2018
FOOD FOR THOUGHT: I'm not historically savvy enough to be sure but I suspect acknowledgement of what Indigenous sportsmen and women have contributed to our elite sporting landscape may have started with Kevin Sheedy's "Dreamtime at the G" innovation.
In: NBL — Tuesday, 18 Dec, 2018
IT'S taken a lot of years, months and weeks for Basketball On The Internet's Round 9 NBL Player of the Week to snare this coveted accolade.
In: NBL — Monday, 17 Dec, 2018
THE pack is back, wins by Adelaide and New Zealand, with losses for Brisbane and Illawarra, again opening the door to the NBL Final Four.
In: WNBL — Monday, 17 Dec, 2018
IT wasn't that difficult this round to come up with our Basketball On The Internet's Player of the Week in the WNBL. After all, Christmas is just around the corner.