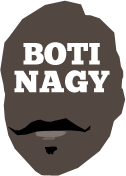 ---
Advertising opportunities available.
Please contact me.
---
In: WNBL, Boomers & Opals, SA — Friday, 7 Sep, 2018
MIKAYLA Pirini has forced her way back into MAC Adelaide Lightning's WNBL team which also is celebrating WNBA centre Kayla Alexander's selection for the 2019 FIBA World Cup in Tenerife, Spain later this month.
In: NBL, Boomers & Opals — Thursday, 6 Sep, 2018
BRIAN Kerle and Leroy Loggins may be two of the biggest and greatest names in the history of Queensland basketball, but both also retain massive legacies in two other great states, Victoria and South Australia respectively.
In: NBL — Wednesday, 5 Sep, 2018
ADELAIDE 36ers coach and multiple NBL Coach of the Year, Joey Wright, is genuinely thrilled at the prospect of working alongside new Adelaide Basketball President and Hall of Famer Ken Cole.
In: NBL, NBA — Tuesday, 4 Sep, 2018
PRESIDENT Kenneth Cole has a serious ring to it, returning Adelaide's legendary coach to the NBL club he helped make famous, and just in time to celebrate coach Joey Wright's milestone 50th birthday.
In: NBL, WNBL, Misc — Monday, 3 Sep, 2018
MARK Dickel is one of New Zealand's most succesful basketballers, now equally established as a top coach. Today he shares more personal insights, this time the changing nature of the game and the point guard role.
In: NBL — Sunday, 2 Sep, 2018
YES. Yes. And yes. The NBL was and is 100 per cent correct to place its ninth club in Victoria's basketball heartland in the south east of Melbourne.
In: NBL — Saturday, 1 Sep, 2018
NBL clubs really only can offer two huge incentives for their players - the chance to be part of a championship or the opportunity to fulfill their dreams.
In: SA — Saturday, 1 Sep, 2018
SOUTH Australia's longest-running basketball camp - the Tristar Camps now entering their Michael Jordan (#23) year of annual summer activity - has joined one of the nation's finest security operations, Titanium Security Australia, for 2019.
In: SA — Saturday, 1 Sep, 2018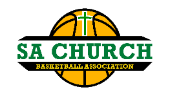 SA CHURCH Basketball turns 70 when its 2019 Winter Season tips off, the long-established competition launching an Under-20 grade as part of its long-term growth plan.
In: Misc — Friday, 31 Aug, 2018
AN exciting new national club championship and the reinvigoration of state leagues ultimately has led to the demise of Australia's longest-running interstate basketball competition, the SEABL.