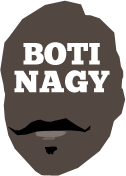 ---
Advertising opportunities available.
Please contact me.
---
In: Boomers & Opals, Misc — Wednesday, 9 Aug, 2017
FEW developments in basketball have galvanised followers as divisively as 3X3's recent emergence through FIBA to now rank as an Olympic sport, while rankling haters. I've switched camps.
In: Boomers & Opals — Tuesday, 8 Aug, 2017
MATT Hodgson made his international debut with a double-double as Australia tonight swamped Japan 84-68 to win its historic first FIBA Asia Cup match.
In: Boomers & Opals, Misc — Monday, 7 Aug, 2017
IT'S not just the Boomers at the FIBA Asia Cup in Lebanon ... our Apunipima Australian Indigenous All Stars jet to Canada today, bound for Vancouver to contest the World Indigenous Basketball Challenge (WIBC).
In: NBL, WNBL, Boomers & Opals — Sunday, 6 Aug, 2017
FOX SPORTS has secured exclusive rights to televise LIVE those FIBA international competitions featuring our Boomers and Opals, with the men's Asia Cup this week next on the schedule.
In: NBL, WNBL, Boomers & Opals, NBA — Saturday, 5 Aug, 2017
SOURCES TELL ME … 8 : Time for some Saturday reading, when brunch and sauces of many descriptions can be relied upon for their hot, hot goss. Or, you know, not.
In: NBL, WNBL, Misc — Friday, 4 Aug, 2017
BASKETBALL NSW has taken a quantum leap forward with its 3-on-3 programs by enlisting Champions League Basketball (CLB3X3) as its official partner for the sport's short form.
In: NBL, Boomers & Opals, NBA — Thursday, 3 Aug, 2017
NBA Champion and triple-Olympian Andrew Bogut believes Tuesday's announcement of preseason matches for Utah Jazz, Oklahoma City and Phoenix Suns against NBL teams is a coup for our league.
In: Boomers & Opals — Wednesday, 2 Aug, 2017
OUR Boomers left today for Beirut and their first tilt at the FIBA Asia Cup, surely now mindful of the lessons learnt last week by the Opals.
In: Boomers & Opals, NBA — Tuesday, 1 Aug, 2017
PATTY Mills, easily Australia's most successful indigenous basketballer, today inspired and excited a sold-out gathering in a passionate luncheon address at West Lakes in Adelaide.
In: NBL, NBA — Tuesday, 1 Aug, 2017
IT is a huge day for elite basketball in this country with genuine matches for three NBL clubs against NBA franchises Utah Jazz, Oklahoma City Thunder and Phoenix Suns.