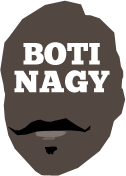 ---
Advertising opportunities available.
Please contact me.
---
In: WNBL — Sunday, 24 Nov, 2019
PERTH secured an invaluable WNBL road split but could not maintain pace today with defending champion Canberra, the Caps finishing on a 32-12 last quarter for an 84-66 home win.
In: NBL, WNBL, SA — Saturday, 23 Nov, 2019
ADELAIDE's basketball elite performed exceptionally at last night's annual South Australian Sports Star of the Year awards, Lightning mentor Chris Lucas named the Coach of the Year and Vanessa Devlin the Official of the Year.
In: NBL — Friday, 22 Nov, 2019
BRISBANE tonight overcame a week of turmoil for coach Andrej Lemanis as Lamar Patterson delivered the match-winning play with 6.4 seconds left in a 106-104 NBL escape over Adelaide.
In: WNBL — Friday, 22 Nov, 2019
UNABLE to convert free throws in a first quarter where Adelaide had Melbourne on the ropes, Lightning ultimately paid the price after halftime when foul woes opened the door for a 71-57 Boomers romp.
In: NBL, WNBL — Thursday, 21 Nov, 2019
IS this the NBL round where Adelaide declares itself as the primary contender for an NBL Final Four berth behind Sydney, Perth and Melbourne?
In: NBL, Boomers & Opals, NBA — Thursday, 21 Nov, 2019
CONTRARY to our earlier (mis)belief Basketball Australia had pulled the trigger on Boomers coach Andrej Lemanis, the truth is the Brisbane Bullets' NBL coach made the call himself.
In: NBL, WNBL — Wednesday, 20 Nov, 2019
IT'S been a rough day for Brisbane's NBL coach Andrej Lemanis, his Bullets also heading down our rankings while Canberra is up where it belongs in the WNBL stakes.
In: Boomers & Opals — Wednesday, 20 Nov, 2019
BASKETBALL Australia has never been known for ballsy, gutsy decisions but today's report it is installing Brett Brown as coach of the Boomers for the Tokyo Olympic Games is massive.
In: NBL, WNBL, Boomers & Opals — Wednesday, 20 Nov, 2019
YEP, we're talking all things elite Aussie basketball today with former Sydney Kings captain and media mogul Brad Rosen and I opening with the day's big news, Brett Brown coaching the Boomers at the Olympics next year in Tokyo.
In: NBL — Tuesday, 19 Nov, 2019
HATE to have to repeat this yet again, but definitely playing one great game and having only a single fixture in the round can be a huge advantage when it comes to Player of the Week voting.