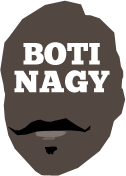 ---
Advertising opportunities available.
Please contact me.
---
In: NBL — Sunday, 9 May, 2021
LET'S be blunt. Phoenix are in phree-fall and looking more than a little vulnerable in their quest for an NBL Phinal Phour spot and unless the reasons are quickly addressed, expect more pain in the South East lane.
In: NBA — Saturday, 8 May, 2021
BOB'S CORNER: We're heading toward the close of the NBA regular season, which means we're nearing many anniversaries of events across the league's long and storied history. Our US correspondent, former ACT import BOB CRAVEN, has some new ones to share and keep you captivated with his weekend read.
In: NBL — Friday, 7 May, 2021

WELCOME to Round 17 of the NBL season, a truly rare one with just four games and all on the weekend. Yes, welcome to a trip down Memory Lane. Illawarra fans? Put your feet up! Maybe catch an old movie?
In: NBL, Boomers & Opals — Thursday, 6 May, 2021
THE decision by the Bullets' NBL head coach Andrej Lemanis to take up a lucrative coaching role in Japan's B-League next season opens the door for Brisbane to act now and appoint his assistant CJ Bruton as his successor.
In: NBL — Thursday, 6 May, 2021
THEY have been our Team of the Weak As P--- three times this NBL season yet this round they arrive as our bona fide Team of the Week, also for the third time! It may be why it's dangerous to trust those Adelaide 36ers.
In: NBL — Wednesday, 5 May, 2021
PERTH tonight revealed wins are cheaper by the dozen when it halted the NBL leading Melbourne United's winning streak at 11 while also showing it doesn't truly need Will Magnay.
In: NBL — Tuesday, 4 May, 2021

BRAD Rosen and I have "gone international", tracking down the NBL's 2016 Coach of the Year, Shawn Dennis, in Japan where he now has been a head coach for five years. Yes, this is a "Blast from the Past" and talk-of-today feature at our weekly Brad&Boti podcast.
In: NBL — Tuesday, 4 May, 2021
THERE's a new team in Chiba, starting from scratch so who better to coach Japan's emerging fresh franchise than someone who's already been down that road a few times, Andrej Lemanis?
In: NBL, Boomers & Opals — Monday, 3 May, 2021
MAY the force be with us all tomorrow but on May 10, let's again summon all our basketball community's forces and rally around behind Huw Beynon's new book, "Ballin' in Black: Our Tall Blacks Test Centurions."
In: NBL, NBA, Misc — Saturday, 1 May, 2021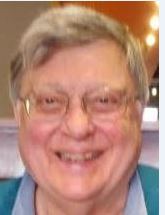 BOB'S CORNER: ESPN (and others) are reporting that the long-awaited Josh Giddey triple-double, combined with the news of the upcoming NBA draft, has created Josh Giddey news on his side of the pond, reports our US correspondent BOB CRAVEN. Giddey, the 18-year-old Adelaide 36ers tyro is the first Aussie member of the Next Stars program.