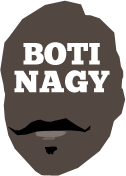 ---
Advertising opportunities available.
Please contact me.
---
In: NBL, WNBL — Wednesday, 26 Dec, 2018
SYDNEY didn't last long at the head of our weekly NBL rankings and Melbourne Boomers' WNBL #1 position also was usurped this week.
In: NBL — Wednesday, 26 Dec, 2018
IT may be Boxing Day and we're lazing about in Christmas' aftermath, munching turkey sandwiches, but Crystal Ball is on the ball and giving you the best in NBL Dream Team updates.
In: NBL — Wednesday, 26 Dec, 2018
EXCEPTIONAL games by Adelaide imports Ramone Moore, Jacob Wiley and Demitrius Conger have ended the 36ers long losing streak to United in Melbourne, the roof open at Hisense Arena, the Sixers winning 103-101 under the stars.
In: NBL, WNBL — Monday, 24 Dec, 2018
DOMINANT ownerships of the keyways have played a huge role this week in determining our NBL and WNBL Players of the Week.
In: NBL — Sunday, 23 Dec, 2018
WAIT for it cause it won't be long before you hear: Melbourne is Sydney's "bogey" team (See what I did there?), Perth needs a third import, the FIBA unsportsmanlike foul interpretation is a joke.
In: WNBL — Sunday, 23 Dec, 2018
HINDSIGHT is always 20-20, or so they say, but Kristy Wallace's devastating injury today in her second game since a knee reconstruction has thrown a pall over the WNBL's brief Christmas recess.
In: NBL — Saturday, 22 Dec, 2018
CAIRNS today gave Adelaide an almighty scare in their NBL matchup in Adelaide, but the 36ers scrambled away with the win in one of the season's most ugly games.
In: WNBL — Friday, 21 Dec, 2018
IDENTIFIED by internationally-acclaimed Australian Opals coach Sandy Brondello as a WNBL championship contender, MAC Adelaide Lightning tonight took a further step in that direction, smashing Sydney 95-52.
In: SA, Misc — Friday, 21 Dec, 2018
MOUNT Gambier Pioneers WILL compete in Basketball SA's 2019 Premier League after all, sanity prevailing today with the 10 existing clubs revisiting their decision to exclude the four-time SEABL champions.
In: NBL, WNBL — Thursday, 20 Dec, 2018
WITH all due respect to the mighty Perth Wildcats, this NBL round's Sydney-Melbourne clash is one many have waited for, while in the WNBL, this could be make-or-break round for Dandenong and Townsville.