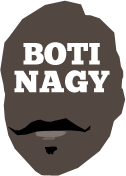 ---
Advertising opportunities available.
Please contact me.
---
In: WNBL — Friday, 4 Jan, 2019
MAC Adelaide Lightning tonight bamboozled the doomsayers by returning to the WNBL playoffs for the first time in six years, humbling Sydney 110-61 and assisted by Dandenong in Townsville.
In: NBL, WNBL — Thursday, 3 Jan, 2019
THE NBL and WNBL Final Four aspirations of a number of teams will be decided this round as both leagues reveal six games apiece that could not be more important - six of the best.
In: NBL — Thursday, 3 Jan, 2019
HAS our super NBL Dream Team correspondent Crystal Ball lost faith in Cairns' star Melo Trimble or is he still backing the quality playmaker? For that and further tips, check out CB's call this week.
In: NBL, WNBL — Wednesday, 2 Jan, 2019
SYDNEY's rejuvenated NBL outfit concluded 2018 as the Kings of the Castle, leading our weekly rankings and sitting atop the table where Canberra's Capitals also have taken up WNBL residence.
In: NBL — Tuesday, 1 Jan, 2019
VIRTUALLY every week it is ridiculously difficult to go past Andrew Bogut in NBL Player of the Week discussions, such is his impact and influence on games.
In: WNBL — Monday, 31 Dec, 2018
SOME weeks it is nightmarishly difficult and some weeks it is a piece of cake. Settle back with a slice of gateau as our final WNBL Player of the Week award for 2018 could not have been easier.
In: WNBL — Sunday, 30 Dec, 2018
IN a thrilling WNBL Round which saw Melbourne captain Jenna O'Hea cap her 250th game with a match-winning shot and Aimie Clydesdale play a key role in Adelaide's win in her 150th milestone, did Lightning close the Final Four debate?
In: WNBL — Friday, 28 Dec, 2018
IT's the end of the road this round for reigning WNBL champion Townsville Fire, their valiant effort to make it back to the playoffs without injured megastar Suzy Batkovic about to formally be laid to rest.
In: NBL — Thursday, 27 Dec, 2018
ADELAIDE 36ERS coach Joey Wright last night called out Melbourne United import Casper Ware for repeatedly "being in his face" during a glorious Boxing Day open roof NBL thriller at Hisense Arena.
In: NBL, WNBL — Wednesday, 26 Dec, 2018
SYDNEY didn't last long at the head of our weekly NBL rankings and Melbourne Boomers' WNBL #1 position also was usurped this week.