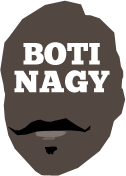 ---
Advertising opportunities available.
Please contact me.
---
In: NBL — Thursday, 6 Jul, 2017
THE good news about the NBL All Stars' 66-68 loss last night to one of China's national teams in Beijing is it mirrored last year's opening to the inaugural three-match series.
In: NBL — Wednesday, 5 Jul, 2017
GOING back to more weekend games was a no-brainer for the NBL but there is quite a lot to like about its 2017-18 draw, especially Heritage Month.
In: NBL — Tuesday, 4 Jul, 2017
IT tips off tomorrow night, the second three-game NBL All-Australian All Stars against China in China series, and you don't have to catch a flight to see all the action live.
In: NBL, WNBL, Misc — Tuesday, 4 Jul, 2017
NEW to our shores? Just stepped off the plane for your first pro ball gig or trying your luck "Down Under" for the first time? Well here's a blog revisit of the pitfalls for our U.S. friends.
In: Boomers & Opals, NBA — Monday, 3 Jul, 2017
BUOYED further by the great recent successes of his Boomers' NBA teammates Joe Ingles and Patty Mills, Andrew Bogut is ready to come back bigger and better than ever in 2017-18.
In: NBA, SA — Sunday, 2 Jul, 2017
PATTY Mills next month will hit Adelaide as a $50million-man, the author of a children's book series and as perhaps Australia's most popular NBA player.
In: Flashbacks — Saturday, 1 Jul, 2017
*FLASHBACKS, my irregular "lucky dip" where I just reach into my drawers of old Australian basketball stuff and transcribe or post whatever I find for you.*
In: Boomers & Opals — Friday, 30 Jun, 2017
NEW Australian Opals coach Sandy Brondello likes what she sees in her inaugural squad, currently training under her watchful eye in Phoenix, Arizona.
In: NBA, SA — Friday, 30 Jun, 2017
NBA champion and Boomers superstar Patty Mills is coming to Adelaide and you can hear him speak at a special fundraising lunch on Tuesday, August 1.
In: NBL, WNBL, Boomers & Opals, NBA — Thursday, 29 Jun, 2017
SOURCES TELL ME … 4 : OK, as you no doubt realise, that should read "sauces" because this info comes directly from key topsiders, Doctor Worcestershire adding the team's credibility.