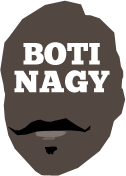 ---
Advertising opportunities available.
Please contact me.
---
In: Flashbacks — Saturday, 23 Sep, 2017
*FLASHBACKS, my irregular "lucky dip" where I just reach into my drawers of old Australian basketball stuff and transcribe or post whatever I find for you.*
In: NBL — Saturday, 23 Sep, 2017
SINGAPORE: Korea's Jeonju KCC Egis tonight was hit by a double-dose of hardwood wizardry as the Horsham Hurricane and the Warrnambool Whirlwind combined to blow away its hopes of a Merlion Cup semi final upset.
In: NBL — Friday, 22 Sep, 2017
SINGAPORE: Adelaide 36ers tonight advanced to the semi finals of the Merlion Cup after swigging back the local Slingers to the tune of 95-52 at OCBC Arena.
In: NBL — Thursday, 21 Sep, 2017
SINGAPORE: Adelaide tonight fired its first shot in the international Merlion Cup here, and what a shot it was, shattering Yulon Luxgen Dinos 104-46.
In: NBL — Thursday, 21 Sep, 2017
SINGAPORE: Sudanese-born Adelaide 36ers forward Majok Deng has made a round trip back home without ever getting out of Singapore Airport after an Immigration Department bungle.
In: WNBL — Wednesday, 20 Sep, 2017
THE MAC Adelaide Lightning have landed on their feet with coach Chris Lucas due back in eight weeks and new assistant coach Jason Chainey one of the game's brightest basketball minds.
In: WNBL, Boomers & Opals — Tuesday, 19 Sep, 2017
MAC Adelaide Lightning have received the best possible news with head coach Chris Lucas successfully coming through surgery for cancer of a kidney and expected to make a full recovery.
In: WNBL — Monday, 18 Sep, 2017
MARCUS Wong isn't getting ahead of himself but MAC Adelaide Lightning's interim WNBL coach was happy with what he saw at the weekend from Chris Lucas' revamped team.
In: NBL — Sunday, 17 Sep, 2017

In: Flashbacks — Saturday, 16 Sep, 2017
*FLASHBACKS, my irregular "lucky dip" where I just reach into my drawers of old Australian basketball stuff and transcribe or post whatever I find for you.*