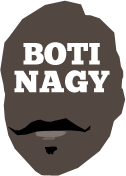 ---
Advertising opportunities available.
Please contact me.
---
In: Misc — Friday, 5 May, 2017
HEADGEAR is in for basketball players, as of October this year, following a landmark FIBA decision yesterday in Hong Kong.
In: Boomers & Opals — Friday, 5 May, 2017
A CAMP was supposed to tip off in Phoenix, Arizona on Wednesday but instead the first Opals squad of 20-22 players will join new coach Sandy Brondello in the US next month now.
In: Misc — Thursday, 4 May, 2017
LONDON Olympian Peter Crawford and his former Townsville Crocodiles NBL teammates Luke Schenscher headline Sunday's CLB 3X3 Grand Final Series at "The Triangle" in St Kilda.
In: WNBL — Wednesday, 3 May, 2017
MAC Adelaide Lightning have scored the club's biggest recruiting coup in almost a decade, signing Abby Bishop for the 2017-18 WNBL season.
In: NBL — Wednesday, 3 May, 2017
MELBOURNE United will take on the CBA's Jiangsu Dragons in China in a fortnight as part of the NBL's emerging presence into Asia continues.
In: SA — Tuesday, 2 May, 2017
NORTH Adelaide Rockets will be heading out of (Jo) Hillcrest Stadium sooner than later and there are hopes the new redevelopment at St Clair for Woodville will approximate what's happened for Norwood at Campbelltown.
In: NBA — Monday, 1 May, 2017
THERE was a time, not so long ago, when many Australian NBA fans were jumping onto that Golden State Warriors' bandwagon.
In: NBL — Sunday, 30 Apr, 2017
THERE'S a lot going on in Cairns this week with the NBL's Taipans retaining import "big" Nnanna Egwu and receiving a $1.5million upgrade on their training facility.
In: Flashbacks — Saturday, 29 Apr, 2017
*FLASHBACKS, my irregular "lucky dip" where I just reach into my drawers of old Australian basketball stuff and transcribe or post whatever I find for you.*
In: WNBL — Friday, 28 Apr, 2017
FOX Sports is not just broadcasting a game a week, plus all finals matches for the WNBL for the next three seasons, as a genuine league partner it is working on other inroads.