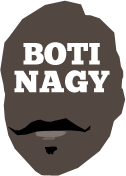 ---
Advertising opportunities available.
Please contact me.
---
In: NBL — Tuesday, 9 Jan, 2018
NBL-championship contending NZ Breakers finally have confirmed securing American forward-centre Rakeem Christmas, while Sydney Kings today prematurely ejected import Jeremy Tyler.
In: NBL, WNBL — Monday, 8 Jan, 2018
FROM time to time, Basketball On The Internet likes to give readers a forum for discussion so here's a letter received from a coach of 35 years standing in Victoria on where FIBA has gone wrong on its abundant rule changes.
In: NBL, WNBL — Sunday, 7 Jan, 2018
IF you don't believe professionals care, you only had to hear the raw emotion of Illawarra Hawks coach Rob Beveridge after his side surrendered an 18-point lead to lose yesterday to Melbourne.
In: Misc — Sunday, 7 Jan, 2018
NEXT weekend's big 3X3 tournament at Port Adelaide has been rocked with the revelation dual-Woollacott Medallist and 192-game NBL veteran Darren Ng will make an on-court return for the CLB series.
In: WNBL — Saturday, 6 Jan, 2018
AFTER fourth-placed Melbourne Boomers last night erased WNBL regular season champion Perth 2-0 in their semi final series, there were plenty of State Basketball Centre-based folks sweating on today's Sydney-Townsville result.
In: NBL — Saturday, 6 Jan, 2018
BRISBANE is confident veteran forward Anthony Petrie will return for tomorrow's NBL home game with Adelaide while NZ Breakers are hosing speculation they've signed import Rakeem Christmas.
In: WNBL — Friday, 5 Jan, 2018
THE idea of a successful regular season is to give the higher-placed finishers some level of advantage in the playoffs, but the WNBL's Away-Home-Home formula for its best-of-3 semis has sabotaged that.
In: NBL — Friday, 5 Jan, 2018
THERE really is no need to constantly revisit Majok Deng's incredible journey from war-torn South Sudan through Kenya to Adelaide, until like last night, suddenly the talk swings to "NBA".
In: NBL — Friday, 5 Jan, 2018
WHEN you successfully have fled war-torn South Sudan and survived years in a Kenyan refugee camp just to make it to Australia, slotting two free throws doesn't seem too difficult.
In: NBL, WNBL — Thursday, 4 Jan, 2018
MELBOURNE Boomers last night took a 1-0 lead in the WNBL's best-of-3 semi final against Perth as the NBL heads into Round 13, sure to be unlucky for some.