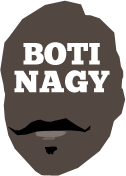 ---
Advertising opportunities available.
Please contact me.
---
In: NBL — Sunday, 22 Dec, 2019
CAIRNS Taipans today finally raised Aaron Grabau's #8 uniform into the Cairns Convention Centre rafters, then jumped on Adelaide from a great height for a huge 94-86 NBL win.
In: NBL — Saturday, 21 Dec, 2019
THE NBL has so many specific "Rounds" that this week it forgot to send out the Memo reminding scribes and pundits alike that it is "Underdog Round"!
In: NBL — Friday, 20 Dec, 2019
THE biggest crowd for a basketball game in Adelaide - 8,824 fans most likely hoping to see LaMelo Ball - instead saw a young, exuberant Illawarra team tear apart a bloated 36ers outfit 93-84 at a shellshocked Adelaide Entertainment Centre.
In: NBL, WNBL — Thursday, 19 Dec, 2019
OF the pack of teams hovering in and around the NBL's fourth spot, Adelaide is the one which can make a serious move this round and even jump into third place.
In: SA, Misc — Thursday, 19 Dec, 2019
BRAD Haydon is the new Chairman of the Free Throw Foundation, with the SA basketball charity's founder David Spear tomorrow performing his final duties at its festive season luncheon featuring Opals coach Sandy Brondello.
In: NBL, WNBL — Wednesday, 18 Dec, 2019
TASMANIA is another day closer to again having an NBL team in the 2021-22 season and beyond, and Brad Rosen is all over it in our Brad&Boti Podcast today.
In: NBL, WNBL — Wednesday, 18 Dec, 2019
NZ Breakers have released Corey Webster, two narrow losses has cost Cairns dearly while Southside has reclaimed top spot in our WNBL Rankings.
In: NBL — Tuesday, 17 Dec, 2019
IT'S no argument this round there were some great individual performances but the standouts were the respective backcourt pair of Jerome Randle and John Roberson.
In: NBL — Tuesday, 17 Dec, 2019
NEW Zealand Breakers today moved to secure the club's future by re-signing non-coach Dan Shamir and his non-assistant Mody Maor, while the 36ers are bringing Jeff Van Groningen to Adelaide as their basketball general manager.
In: NBL — Monday, 16 Dec, 2019
ROUND 11 of the NBL was most definitely one for "JR" - with first Adelaide's Jerome Randle despatching South East Melbourne, then repeating the dose for NZ Breakers, before Phoenix's John Roberson set the league alight with his late-game heroics.