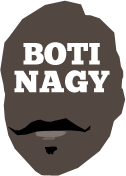 ---
Advertising opportunities available.
Please contact me.
---
In: WNBL — Wednesday, 3 Jan, 2018
INJURIES may well have cruelled the WNBL aspirations of MAC Adelaide Lightning, Jayco Dandenong Rangers, Uni of Canberra Cannons and Bendigo Spirit, but Phase Two of the season tips off tonight.
In: WNBL — Tuesday, 2 Jan, 2018
IT'S likely no coincidence the clubs preparing for the WNBL playoffs are the ones which, for the most part, know how to stage a women's basketball event.
In: NBL, WNBL — Monday, 1 Jan, 2018
ILLAWARRA Hawks' NBL import Demitrius Conger and Sydney Uni Flames' defending WNBL championship centre Jennifer Hamson have claimed this round's Player of the Week awards.
In: NBL, WNBL — Sunday, 31 Dec, 2017
THE WNBL regular season is done and dastardly, the NBL being served notice Melbourne, Illawarra and Adelaide are back in business. 2017 certainly finished on a high.
In: NBL — Saturday, 30 Dec, 2017
WITH all abundant respect to injured Casey Prather, one of the NBL's finest imports, Carrick Felix could just be the man Melbourne needs to win a championship.
In: Misc — Friday, 29 Dec, 2017
CHRISTMAS. That's what a day of CLB3X3 action resembles. It took me a while to work it out, because the festival atmosphere outside the State Basketball Centre during last month's tournament caught me by surprise.
In: Misc — Thursday, 28 Dec, 2017
THREE days of 3X3 outdoors at Port Adelaide in South Australia is sure to give the game's short-form a much-needed and overdue boost in the state, especially as run by its leading entrepreneurs, Champions League Basketball.
In: NBL — Wednesday, 27 Dec, 2017
LET'S be blunt. When it comes to game-night presentation, some NBL clubs definitely have it all over the others but when it comes to Melbourne's annual Boxing Day "open roof" match, that's an event all of its own.
In: NBL, WNBL — Tuesday, 26 Dec, 2017
FINGERS are crossed Melbourne United will be able to open the roof at Hisense Arena tonight for its Boxing Day clash with Brisbane Bullets.
In: Misc — Monday, 25 Dec, 2017