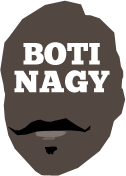 ---
Advertising opportunities available.
Please contact me.
---
In: NBL, WNBL, NBA — Friday, 15 Sep, 2017
SOURCES TELL ME … 10 : OK, I know my sauces team of Messrs Hollandaise, Mushroom, Sweet Chilli, Tomato, Bernaise and Barbecue, along with Ms Bechamel, are quality but when it comes to the wild west, it's "in Lachy Reid we trust."
In: Boomers & Opals — Thursday, 14 Sep, 2017
TITANIUM Security Arena in Adelaide will host the Boomers against Japan in November in the historic first FIBA Asia Qualifying match staged in Australia.
In: NBA, Misc — Wednesday, 13 Sep, 2017
THE Boston Celtics weren't the first basketball team Boston fell in love with and, in fact, the storied NBA franchise owes much of its early successes to an unlikely college.
In: NBL, WNBL, Boomers & Opals — Monday, 11 Sep, 2017
HAVE no doubt whatsoever – FOX SPORTS is the place for all your Australian basketball coverage.
In: NBL — Sunday, 10 Sep, 2017
MELBOURNE United today collected its second Loggins-Bruton Cup in three years as NBL Blitz champion when it smacked a depleted Perth 93-67 at the State Basketball Centre.
In: NBL — Saturday, 9 Sep, 2017
BOOMERS FIBA Asia Cup-winning centre Matt Hodgson produced a double-double today for the 36ers but his teammate in Lebanon, Daniel Kickert, has led Brisbane to a 101-92 Blitz win.
In: NBL — Saturday, 9 Sep, 2017
RETIRED Australian Boomers and NBL star Mark Worthington will leave tomorrow for the US and an assistant-coaching gig at storied Loyola Marymount University in Los Angeles.
In: NBL — Friday, 8 Sep, 2017
ADELAIDE tonight opened its NBL Blitz series with a 96-90 win over Perth in Traralgon, new 36ers' import Ramone Moore coming off the bench to lead all scorers with 20 points.
In: NBL — Thursday, 7 Sep, 2017
SHANNON Shorter could have been forgiven for wondering what all the fuss was about, sitting in sunny Dallas, 385km from the devastation Hurricane Harvey was wreaking on his Houston hometown.
In: WNBL, Boomers & Opals — Tuesday, 5 Sep, 2017
CHRIS Lucas has coached WNBL championships and last week took Australia's Emerging Opals to a World University Games gold medal but today he is facing the greatest challenge of his life.