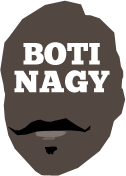 ---
Advertising opportunities available.
Please contact me.
---
In: WNBL — Thursday, 27 Apr, 2017
MORE fabulous WNBL news today with confirmation by Melbourne Boomers that Opals dual-Olympian Liz Cambage will be back in the purple and gold this 2017-18 WNBL season.
In: WNBL — Wednesday, 26 Apr, 2017
HOT on the heels of the WNBL and Fox Sports announcing their new three-year TV partnership, big moves continue across the league, Dandenong captain Aimie Clydesdale today joining the MAC Adelaide Lightning.
In: WNBL — Tuesday, 25 Apr, 2017
IT'S official. Hats off to Sally Phillips and Fox Sports with the news the WNBL has landed a three-year partnership and broadcast deal with the pay-TV network.
In: NBA, Misc — Monday, 24 Apr, 2017
REPRINTING this tribute yesterday by DAVID DC COLES for GREG MARIUS, founder of the EBC tournament in New York's famed Rucker Park.
In: NBL — Sunday, 23 Apr, 2017
BASKETBALL in Australia has lost another super servant with Perth Wildcats CEO and managing director Nick Marvin deciding to move on after 11 years.
In: Flashbacks — Saturday, 22 Apr, 2017
*FLASHBACKS, my irregular "lucky dip" where I just reach into my drawers of old Australian basketball stuff and transcribe or post whatever I find for you.*
In: NBL, WNBL — Friday, 21 Apr, 2017
SYDNEY Kings have landed outstanding Aussie college star Dane Pineau but the WNBL champion Sydney Uni Flames look likely to mount their title defence without superstar playmaker Leilani Mitchell.
In: WNBL — Thursday, 20 Apr, 2017
IT'S been a great week for women's basketball, with Sandy Brondello's appointment to coach the Opals, and now the WNBL poised to announce a fabulous new television deal midway through next week.
In: NBL — Wednesday, 19 Apr, 2017
THE NBL's first officially supported Combine ended yesterday at Melbourne Sports and Aquatic Centre and, wait for it, there easily could be a new secret eligibility category.
In: WNBL, Boomers & Opals — Tuesday, 18 Apr, 2017
WE tipped it months ago, confirmed it on April 9 but Basketball Australia waited until today to reveal what most wanted, Sandy Brondello as our new Opals coach through to Tokyo 2020.