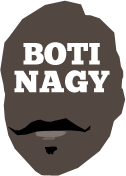 ---
Advertising opportunities available.
Please contact me.
---
In: Boomers & Opals — Monday, 16 Sep, 2019
IT was a magnificent FIBA World Cup tournament for an Australian team which made history (twice), played its heart out, filled a country with pride at its erstwhile endeavour and finished three rankings ahead of the USA.
In: Boomers & Opals — Sunday, 15 Sep, 2019
FRANCE tonight produced a 46-29 second half to claim its second FIBA World Cup Bronze Medal while denying Australia its first 67-59 in a sad end to what had been an absorbing and exciting Boomers campaign in China.
In: Boomers & Opals — Saturday, 14 Sep, 2019
LOSING their FIBA World Cup semi final to Spain 88-95 in double-overtime last night in Beijing left our Boomers gutted, but with a Bronze Medal at stake tomorrow against France, there's no time to ponder what may have been.
In: Boomers & Opals — Friday, 13 Sep, 2019
IT WAS Pau Gasol who cost Australia a Bronze Medal at the Rio Olympics and tonight his brother Marc buried the Boomers in an epic and heart-breaking 95-88 double-overtime semi-final of the FIBA World Cup in Beijing.
In: Boomers & Opals — Thursday, 12 Sep, 2019
REDEMPTION? What is there for our outstanding Boomers to redeem at this FIBA World Cup in China? Beating Spain in tomorrow night's semi final would not mean "Rio Redemption" as many are claiming. It would mean a guaranteed first-ever medal and the Gold Medal playoff.
In: Boomers & Opals — Thursday, 12 Sep, 2019
BOOMERS coach Andrej Lemanis had a long-term plan which now is paying off with Australia two wins away from achieving what previously was seen as "impossible" and winning a FIBA World Cup Gold Medal.
In: Boomers & Opals — Wednesday, 11 Sep, 2019
THE job isn't yet complete but put the champagne on ice in anticipation, the Boomers tonight advancing to the FIBA World Cup semi finals for the first time to already equal Australia's greatest performance at an international event.
In: NBL, Boomers & Opals, NBA — Tuesday, 10 Sep, 2019
AUSTRALIA's record-setting Boomers have worked their way into a perfect position to achieve the (so far) unachievable and claim their historic first-ever medal at a FIBA World Cup or Olympic Games.
In: Boomers & Opals — Monday, 9 Sep, 2019
AUSTRALIA has kicked open the door to the medal podium with a stunning 100-98 win over France tonight in Nanjing, setting up a FIBA World Cup quarter final matchup against Czech Republic on Wednesday.
In: Boomers & Opals — Monday, 9 Sep, 2019
TIRING of reading "Australia has reached the FIBA World Cup quarter finals for the first time in almost 40 years" - as inaccurate a line as you can find in this year's coverage - investigations have revealed it is an error being perpetuated by ... ? Yes. FIBA.