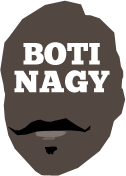 ---
Advertising opportunities available.
Please contact me.
---
In: WNBL, Misc — Friday, 20 Mar, 2020
THE WNBL's 2016 Betty Watson Youth Player of the Year, former Lightning and Lynx guard/forward Alex Ciabattoni has been playing in Italy, arguably now the epicentre of the COVID-19 virus.
In: NBL — Thursday, 19 Mar, 2020
WAS lucky enough to be invited onto the NBL Pocket Podcast today, within minutes of the NBL's hierarchy announcing its decision to award Perth Wildcats the 2019-20 NBL championship and Bryce Cotton the Grand Final MVP.
In: NBL — Thursday, 19 Mar, 2020
THE NBL today, faced with a largely no-win situation regarding its vacant championship, showed astounding grace, dignity and a quality of leadership sadly absent in so many walks of life as the world confronts the unprecedented challenge of COVID-19.
In: NBL — Wednesday, 18 Mar, 2020
BRAD Rosen's purple-and-gold colours come to the fore at this week's podcast when we talk about the NBL's decision to cancel the rest of the best-of-five Grand Final Series.
In: NBL — Tuesday, 17 Mar, 2020
THE NBL's decision today to cancel any further games of their best-of-five Grand Final Series between Sydney and Perth had an air of inevitability with the hourly changes to our world, courtesy of this insidious coronavirus.
In: NBL — Monday, 16 Mar, 2020
ADAM Caporn and Aaron Fearne are believed to be on the Adelaide 36ers' short list to replace decorated NBL coach Joey Wright next season.
In: NBL, WNBL — Wednesday, 11 Mar, 2020
BRAD Rosen and I go head-to-head again on our weekly podcast, this time reviewing Canberra's ninth WNBL championship and all the build-up to the NBL Grand Final, with some strong opinions this time out.
In: NBL — Tuesday, 10 Mar, 2020
THERE are a great many ways for Kings fans to dismiss Sydney's 86-88 Game 1 loss in the best-of-five NBL Grand Final series against Perth on Sunday, with only minor tinkering required for Friday's Game 2.
In: NBL — Sunday, 8 Mar, 2020
WHEN isn't it a big week in basketball? Canberra won their ninth WNBL championship, Perth has taken a huge step toward its 10th NBL title and there's been plenty going on. Miss something?
In: NBL — Sunday, 8 Mar, 2020
ANYONE with any shadow of a doubt Bryce Cotton is the best player in the National Basketball League need only replay today's Game 1 of the Grand Final Series, the indefatiguable superstar steering Perth to a sizzling 88-86 road win over Sydney with an exhilirating solo performance.