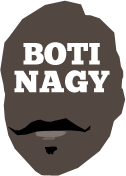 ---
Advertising opportunities available.
Please contact me.
---
In: Boomers & Opals — Saturday, 22 Sep, 2018
AUSTRALIA's Opals tip off their FIBA World Cup for Women campaign tonight against Nigeria in Tenerife, Spain, but they already are highly-regarded in Seattle, home of the reigning WNBA champion Storm.
In: NBL — Saturday, 22 Sep, 2018
IF life teaches you anything, it's that things are never as bad as you think, but sadly, never as great, either. The same applies to NBL Preseason Blitz tournaments.
In: Boomers & Opals — Saturday, 22 Sep, 2018
LIZ Cambage tonight steered Australia's Opals to an 86-68 win over Nigeria to open their FIBA Women's World Cup campaign in Tenerife, Spain, the officiating troubling.
In: WNBL — Friday, 21 Sep, 2018
MAC Adelaide Lightning tonight inflicted a 76-73 win over Sydney Uni Flames in a WNBL preseason fixture at Port Adelaide Recreation Centre.
In: NBL, NBA — Friday, 21 Sep, 2018
MAKE no mistake. The buzz at the Blitz tomorrow will be about former Adelaide 36ers captain and 2018 club MVP Mitch Creek today leaving no shadow of a doubt he will not return to what was once his cherished NBL home.
In: NBL — Thursday, 20 Sep, 2018
ADELAIDE has taken six of a possible seven championship points from its 97-87 NBL Blitz win over Melbourne United at Bendigo Stadium today, Adris DeLeon leading the way with a 17-point second half.
In: NBL — Wednesday, 19 Sep, 2018
THE NBL Blitz tips off tomorrow in Bendigo with live-streaming and fans nationwide toey to see what new-look teams promise ahead of the 2018-19 season.
In: Boomers & Opals — Tuesday, 18 Sep, 2018
AUSTRALIAN Boomers selection was a long time coming for the Adelaide 36ers' two-time NBL All Star Five (First Team) power forward/centre Daniel Johnson but he seized his moments against Qatar and Kazakhstan according to coach Andrej Lemanis.
In: Boomers & Opals — Monday, 17 Sep, 2018
AUSTRALIA virtually stamped its ticket to the 2019 FIBA World Cup in China with a whopping 94-41 rout of Kazakhstan tonight in Bendigo in their Asian Zone qualifier.
In: NBL — Sunday, 16 Sep, 2018
IF the NBL wants to keep building its image as a growing professional sport in Australia, it has two areas to address – one obvious, one less so.