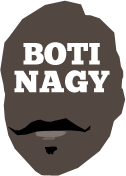 ---
Advertising opportunities available.
Please contact me.
---
In: WNBL — Tuesday, 17 Nov, 2020
THIS week's COVID-19 outbreak in Adelaide's northern suburbs has led the WNBL to postpone tonight's match in Townsville between Lightning and Southside as a precautionary measure.
In: WNBL — Monday, 16 Nov, 2020
ROUND One certainly had its moments but the extent of Round 2 in the WNBL's northern hub should seriously start sorting contenders from pretenders.
In: WNBL — Sunday, 15 Nov, 2020
THE first round at the WNBL's 2020 hub is done and dusted, the biggest surprise the margin by which Melbourne plastered prohibitive championship favourite Southside in Townsville.
In: WNBL, SA — Sunday, 15 Nov, 2020
ADELAIDE snuck its nose in front at the game's death tonight to stave off a near-miss upset by Perth Lynx 74-69, taking its record at the WNBL hub in north Queensland to 2-0 with another thrilling win.
In: WNBL, SA — Saturday, 14 Nov, 2020
SOUTH Australian junior girls basketball traditionally is dominated by Sturt and Forestville but it was the far less-fancied Eastern Mavericks which could take a justifiable bow tonight as Melbourne Boomers swamped WNBL title favourite Southside 89-72 in Townsville.
In: SA — Thursday, 12 Nov, 2020
SATURDAY, November 14. If you aren't already ahead of the game and have Saturday's date circled in your calendar, do it now to mark 2020's best social day for basketball lovers.
In: WNBL — Wednesday, 11 Nov, 2020
NEW Adelaide Lightning captain Steph Talbot tonight produced an "unwanted" triple-double, dominating proceedings while leading her team to a surprise WNBL season-opening win over defending champion Canberra.
In: WNBL — Tuesday, 10 Nov, 2020
LET'S not kid ourselves. The WNBL pulling off even a "hub" season and landing a deal where all games are televised is a massive positive in a 2020 where "positive " is not a word to be thrown around loosely. But really, can we just hand the title to Southside?
In: NBL, NBA — Saturday, 7 Nov, 2020
WILL Weaver is on the threshold of becoming the third man to go from coaching in the NBL to a coveted gig as an NBA head coach, the Sydney Kings' mentor currently in quarantine in Oklahoma City.
In: SA — Wednesday, 28 Oct, 2020