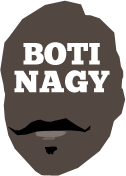 ---
Advertising opportunities available.
Please contact me.
---
In: NBL, WNBL — Tuesday, 18 Dec, 2018
FOOD FOR THOUGHT: I'm not historically savvy enough to be sure but I suspect acknowledgement of what Indigenous sportsmen and women have contributed to our elite sporting landscape may have started with Kevin Sheedy's "Dreamtime at the G" innovation.
In: NBL — Tuesday, 18 Dec, 2018
IT'S taken a lot of years, months and weeks for Basketball On The Internet's Round 9 NBL Player of the Week to snare this coveted accolade.
In: NBL — Monday, 17 Dec, 2018
THE pack is back, wins by Adelaide and New Zealand, with losses for Brisbane and Illawarra, again opening the door to the NBL Final Four.
In: WNBL — Monday, 17 Dec, 2018
IT wasn't that difficult this round to come up with our Basketball On The Internet's Player of the Week in the WNBL. After all, Christmas is just around the corner.
In: WNBL — Sunday, 16 Dec, 2018
TWIN wins by Dandenong, coupled with Adelaide losing today to Melbourne has crept the Rangers into the top four and the Lightning out but the question now is which of the "top three" are safe?
In: NBL — Saturday, 15 Dec, 2018
THE "Doctor" was definitely IN for Adelaide today in Brisbane, Anthony Drmic, a.k.a Dr Mic, breaking open the 36ers' clash with the Bullets and, most likely, saving their NBL season.
In: WNBL — Friday, 14 Dec, 2018
MAC Adelaide Lightning tonight pushed their WNBL winning streak out to five with an emphatic 93-73 rout of championship contender Canberra, video of their teamwork worthy of a time-capsule.
In: NBL, WNBL — Thursday, 13 Dec, 2018
A HUGE round of NBL should answer any lingering questions about leader Perth, and in the WNBL, Adelaide's playoff credentials will be closely examined by two finals-bound certainties.
In: NBL — Thursday, 13 Dec, 2018
SYDNEY Kings' NBA champion Andrew Bogut is Crystal Ball's stand-out selection as your NBL Dream Team captain this round, and he also has more great advice for fantasy players.
In: NBL, WNBL — Wednesday, 12 Dec, 2018
BRISBANE Bullets jumped into second spot on our NBL rankings this week after twin wins over defending champion Melbourne, while Dandenong is moving upward in the WNBL.