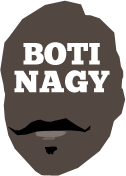 ---
Advertising opportunities available.
Please contact me.
---
In: WNBL, Boomers & Opals — Wednesday, 11 Jul, 2018
CHEMIST Warehouse today revealed as naming rights sponsor for the WNBL while also throwing its weight behind our seven national women's teams, is huge news for the sport in Australia.
In: SA — Tuesday, 10 Jul, 2018
WEST Adelaide Bearcats, South Australia's most successful men's basketball club, has celebrated its 2017 Premier League championship with a locally-produced documentary "21 Years in the Making".
In: Boomers & Opals — Monday, 9 Jul, 2018
NOW Philippines head coach Chot Reyes' revisited comments have squashed the absurd, self-serving story about the Boomers making racist remarks to his players, perhaps our ABC should publish the appropriate apology.
In: Flashbacks — Sunday, 8 Jul, 2018
*FLASHBACKS, my irregular "lucky dip" where I just reach into my drawers of old Australian basketball stuff and transcribe or post whatever I find for you ... and wow, did something interesting pop up this week!*
In: Misc — Saturday, 7 Jul, 2018
CHAMPIONS League Basketball has revealed its exciting new calendar, featuring 25 major 3X3 events and a National Final coming to an iconic Melbourne location.
In: Boomers & Opals — Friday, 6 Jul, 2018
BASKETBALL Australia was "ahead of the game" arranging counselling for its travelling troupe that suffered the brunt of Monday's 'Melee in Manila' at the hands of the rabid Filipino players, staff and fans.
In: Boomers & Opals, NBA — Friday, 6 Jul, 2018
MANILA exempted, it hasn't been a bad week for Australian basketball with first Dante Exum signing a three-year $33million deal at Utah Jazz, now Ryan Broekhoff securing a two-year deal at Dallas Mavericks.
In: Boomers & Opals — Thursday, 5 Jul, 2018
BASKETBALL Australia and Philippines Basketball this evening released a joint statement regarding Monday night's wild scenes in Manila which now are under FIBA investigation, Aussie guard Chris Goulding today breaking his silence on morning TV.
In: Boomers & Opals — Wednesday, 4 Jul, 2018
LUC Longley wasn't pulling any punches or sticking to any "party line" when the Boomers landed back in Australia today, squarely placing the blame for Monday night's chaotic "Melee in Manila" at the feet of Philippines coach Chot Reyes.
In: Boomers & Opals — Tuesday, 3 Jul, 2018
FIBA figuratively should "throw the book" at the Philippines Basketball Association for its heinous role in last night's violent abomination that destroyed all semblance of sportsmanship and international camaraderie in horrific scenes in Manila.