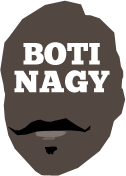 ---
Advertising opportunities available.
Please contact me.
---
In: NBL — Tuesday, 15 May, 2018
TASMANIA's bid to field an NBL team in the 2019-20 season is on track, with its name, colours, uniform and logo set to shortly be revealed and the bulk of its home games at Hobart's Derwent Entertainment Centre.
In: Misc — Monday, 14 May, 2018
THE countdown is on to Australia's first 3X3 playing venue opening to the public from May 26 at Kangaroo Point in Brisbane, offering a "home away from home" purely for 3X3 players.
In: Flashbacks — Sunday, 13 May, 2018
TODD Blanchfield has been in the news this week and so were Nick Kay and Mitch Norton before him - all former Townsville Crocodiles, the NBL club making a monumental announcement five years ago, On This Day.
In: SA, Misc — Saturday, 12 May, 2018
SAM Krupsky, one of the American basketball players in the vanguard to swamp South Australia in its halcyon decade of the Seventies, died this week aged 66, the sport and all who knew him losing a great friend and unique character.
In: NBL — Friday, 11 May, 2018
TODD Blanchfield today formalised a new three-year NBL contract with Illawarra Hawks, just days after being released from his Sydney Kings deal, the Wollongong-based club also looking to expand its parameters.
In: NBL — Thursday, 10 May, 2018
CAIRNS continues to shape up somewhat as "Perth Lite" with Wildcats guard Dexter Kernich-Drew the Taipans' latest NBL signing.
In: Boomers & Opals, NBA — Wednesday, 9 May, 2018
NBA championship winner Matthew Dellavedova and his Rio Olympics Boomers teammate Brock Motum both have declared themselves available for Australia's June-July FIBA World Cup qualifying window.
In: NBA — Wednesday, 9 May, 2018
THAT'S settled then. The NBA's Western Conference Final will be between its top seeds – Houston Rockets and Golden State Warriors – while LeBron James' Cleveland Cavaliers wait for the Boston Celtics to keep their Eastern Conference appointment.
In: NBL — Monday, 7 May, 2018
SYDNEY Kings small forward, 3-point specialist Todd Blanchfield, may be on the team's roster for 2018-19 but he wants out and the NBL club down the road definitely is interested.
In: NBL — Sunday, 6 May, 2018
ANDREW Bogut has signed for two years with Sydney Kings. Yes. I know you know. That doesn't mean it is no longer the greatest NBL news since the league tipped off in 1979.