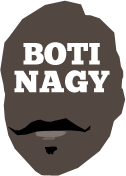 ---
Advertising opportunities available.
Please contact me.
---
In: NBA — Sunday, 4 Aug, 2019
IT'S the seven-year anniversary of Basketball On The Internet launching as a daily blog on all-things-Aussie-basketball, and those along for the ride know "birthday greetings" are rare here indeed.
In: Flashbacks — Saturday, 3 Aug, 2019
*FLASHBACKS, my irregular "lucky dip" where I just reach into my drawers of old Australian basketball stuff and transcribe or post whatever I find for you.*
In: Boomers & Opals — Saturday, 3 Aug, 2019
IT wasn't only me who baulked and shook his head this week when Basketball Australia's recently appointed CEO Jerril Rechter boldly declared the 2019 Boomers as "our strongest ever".
In: WNBL — Friday, 2 Aug, 2019
THE green-and-gold of the Dandenong Rangers is gone with the WNBL unveiling the franchise's new identity as the Southside Flyers, hats off again to club owner Gerry Ryan.
In: Boomers & Opals — Thursday, 1 Aug, 2019
ALL of the Boomers games at the 2019 FIBA World Cup next month from China will be broadcast live and exclusively on Fox Sports, marking a second day of huge TV news for basketball lovers.
In: NBL — Thursday, 1 Aug, 2019
ADELAIDE 36ers have lured Jerami Grace, the son of Perth Wildcats superstar Ricky Grace, to South Australia, to join the club's NBL roster as a training player.
In: NBL — Wednesday, 31 Jul, 2019
NBL owner Larry Kestelman came in as the saviour of the league but with today's two-year television announcement of FTA games on SBS and matches on ESPN, he has taken basketball coverage to previously unimagined heights.
In: WNBL — Tuesday, 30 Jul, 2019
ADELAIDE Lightning have rolled the dice Laura Hodges can rediscover her WNBL form after a two-year hiatus by signing the four-time Olympian for the 2019-20 season.
In: NBL, NBA — Monday, 29 Jul, 2019
WITH Mitch Creek's NBA shot temporarily on hold, the former Adelaide 36ers captain and face of the Minnesota Timberwolves' Summer League campaign will suit for South East Melbourne Phoenix in his 2019-20 NBL return.
In: Boomers & Opals, NBA — Thursday, 25 Jul, 2019
THAT USA men's basketball squad released six weeks ago sure looked a solid outfit to take on Australia next month at Marvel Stadium, but the sudden spate of withdrawals means the Boomers are on a hiding-to-nothing.