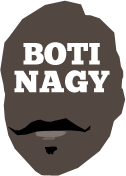 ---
Advertising opportunities available.
Please contact me.
---
In: Boomers & Opals, NBA — Tuesday, 30 Aug, 2022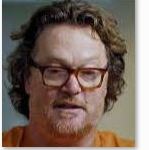 LUC LONGLEY is a master storyteller - as anyone and everyone in the Australian men's program will attest. But what stories he has to tell too, as a teammate of Michael Jordan, Scottie Pippen and Co in the great Chicago Bulls' NBA dynasty. At long last, fans of the three-time NBA champion have the chance to hear those stories.
In: Boomers & Opals — Monday, 29 Aug, 2022

ON Friday they combined to belt Bahrain, tonight in Bendigo they paired up to eradicate Iran, Sydney Kings shooter Dejan Vasiljevic delivering the daggers in a 98-68 rout after Perth Wildcats forward Luke Travers bolstered Australia's resolve by blocking six shots to put down a threatening revolution by the visitors.
In: NBA — Saturday, 27 Aug, 2022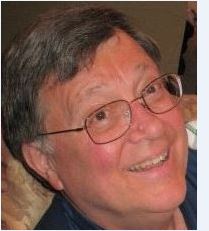 BOB'S CORNER: Opals coach Sandy Brondello and her New York Liberty are out of the WNBA playoffs as US correspondent BOB CRAVEN takes us through the Final Four while also reporting on Kevin Durant's decision to stay in Brooklyn and LeBron James signing a new NBA deal.
In: Boomers & Opals — Friday, 26 Aug, 2022

AUSTRALIA overnight decimated hapless Bahrain 104-50 in their FIBA World Cup Asian qualifying match at Manama, Sydney Kings shooter Dejan Vasiljevic lighting up for 22 points and Perth Wildcats' Luke Travers showing his further development with 17 points, nine boards and four assists.
In: NBL, NBA — Thursday, 25 Aug, 2022

OKLAHOMA City Thunder, the home team of former Adelaide 36er and future Boomer Josh Giddey, and before him import Terrance Ferguson, will host the Sixers in one of their two pre-season road games against NBA opponents in October. The Phoenix Suns first will host Adelaide on October 2.
In: WNBL, Boomers & Opals — Wednesday, 24 Aug, 2022
THERE'S a wonderful "circle of life" moment today in Lauren Jackson's decision to return to the WNBL with Southside Flyers. When her mother Maree Jackson (nee Bennie) plied her trade in Melbourne, it was at the same destination - except at that time, Southside was still the Dandenong Rangers.
In: NBL — Tuesday, 23 Aug, 2022

THE Gold Coast's audacious bid for an NBL licence in 2024 is sure to attract the naysayers pointing to past failed sports franchises in the area, including our own Cougars/Rollers and Blaze. But if even the Mayor is pointing to substantial junior participation and growth, the NBL will listen.
In: NBL, Boomers & Opals — Monday, 22 Aug, 2022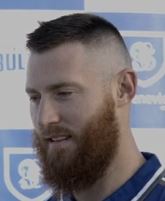 THE NBL Blitz Pre-Season Tournament in Darwin is just around the corner and social media wants to debate whose was the biggest signing - Andrew Bogut for Sydney Kings a couple of years back, or Aron Baynes for Brisbane Bullets ahead of the 2022-23 season. My take? Who cares?
In: SA — Sunday, 21 Aug, 2022

SOUTH Australian football icon, original Adelaide Crows coach and multi-media personality Graham Corners has sat me down for a one-on-one radio/podcast interview for his "Conversations with Cornesy" program and it airs tomorrow on FIVEaa, 1395 from 12:30-1:30pm.
In: Boomers & Opals, NBA — Saturday, 20 Aug, 2022
BOB'S CORNER: Our US and Seattle-based - though hardly Seattle-biased (ahem...) correspondent BOB CRAVEN, a former ACT import himself, is tipping the Storm's Breanna Stewart will win the WNBA's MVP award. But he IS basing that on some solid evidence.