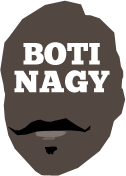 ---
Advertising opportunities available.
Please contact me.
---
In: NBA, Misc — Sunday, 6 Mar, 2022
BREAKING NEWS: This just in from our site's USA correspondent Bob Craven. Brittney Griner, a 203cm all-everything post player for Baylor U. in college, and now a multiple all-star for Phoenix Mercury in the WNBA, has been detained by police authorities in Russia.
In: NBA — Saturday, 5 Mar, 2022
BOB'S CORNER: Our erstwhile USA correspondent and former American import Bob Craven is back to reveal there's been some genuine "March Madness" going on in NCAA Division 1 men's basketball. Not to mention a whole heap of basketball anniversaries for readers to savour!
In: NBA — Friday, 4 Mar, 2022
BOB'S BONUS: It was 60 years ago that Wilt Chamberlain, the man who dominated the NBA like no other - before or since - created a record that will stand for all time. The 'Big Dipper' certainly owns a suitcase full of NBA records but as our US correspondent Bob Craven explains, this one was a doozy.
In: NBL — Friday, 4 Mar, 2022

PERENNIAL powerhouse Perth has a chance to again flex its muscles in NBL Round 14 while Illawarra has a shot at revealing whether it truly has turned the corner against playoffs-bound South East Melbourne. And yes, despite challengers, Bryce Cotton is still the MVP favourite.
In: Boomers & Opals — Thursday, 3 Mar, 2022

YOU know every time soccer has a draw for a World Cup, there's always a so-called "Group of Death". Tonight, as living legend Michele Timms fondled the appropriate balls for FIBA, the Opals drew the Group of "A Large and Painful Hickey," with several sleeper teams for the 2022 Women's World Cup in Sydney.
In: NBL — Wednesday, 2 Mar, 2022
IT took some phenomenal play and key free throws down the stretch for South East Melbourne Phoenix to outlast a fast-finishing Perth Wildcats crew and in the process snare the club's second Team of the Week accolade, as NBL Round 13 threw up a raft of erratic results.
In: NBL — Tuesday, 1 Mar, 2022
OKAY, no more ill-informed or wishful thinking nonsense. NBL Round 13 WAS unlucky for some, most notably Adelaide, but fans of the 36ers, Bullets, Taipans and Breakers can settle down and accept their clubs will not be participating in the post-season. This round sorted the wheat from the chaff.
In: WNBL — Tuesday, 1 Mar, 2022

BASKETBALL is a passion for Brad Rosen and I, whether it be NBL, WNBL, Opals, Boomers, NBA, FIBA, college, Euroleague - you name it. But at our Brad&Boti podcast, we really do want to bring you important but possibly unknown people in our game which is why this week we interviewed Christy Collier-Hill.
In: Boomers & Opals — Monday, 28 Feb, 2022

NICK Kay went one step better again today with a super-rare international triple-double as he led Australia to a resounding 90-71 victory over a feisty Chinese Taipei to close this World Cup Asian Qualifying window with the Boomers completing a 3-0 sweep in Okinawa. Angus Brandt started strongly and finished with 13 points.
In: Boomers & Opals — Sunday, 27 Feb, 2022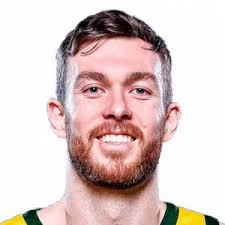 PLYING his trade now in Japan as a quality international professional basketballer, Boomers centre Nick Kay had no qualms about his Japanese opponents in Australia's 80-64 FIBA World Cup Asian Qualifying win tonight in Okinawa, dominating in myriad ways and closing the third quarter with a sizzling shot.