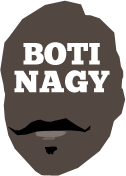 ---
Advertising opportunities available.
Please contact me.
---
In: NBL, Boomers & Opals, NBA — Friday, 19 Aug, 2022

WE'RE back! Well, compatriot Brad Rosen is back from his overseas family holiday and we had so much to catch up on for our return Brad&Boti podcast. The Opals team has been selected and there was one shock omission. But Lauren is back! The G.O.A.T. returns for the World Cup, Aron Baynes is playing NBL, we cover it all.
In: NBA — Tuesday, 16 Aug, 2022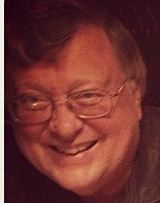 BOB'S BONUS: Basketball has lost another one of its past greats, as US correspondent BOB CRAVEN reports today from Seattle, while also giving us a wrap of how the WNBA playoffs stack up starting Wednesday (Thursday our time) and how our Storm finished Sue Bird's last regular season.
In: Misc — Monday, 15 Aug, 2022

WHAT a terribly sad year 2022 has been, with so many iconic sporting and entertainment figures passing away and we're not even two-thirds of the way through it! I've put off writing this for a while because every time I'm ready to type, another significant figure seems to die, further adding to our collective sorrow.
In: Boomers & Opals — Sunday, 14 Aug, 2022

ONE of basketball's very few remaining dedicated journalists, the Daily Telegraph's Matt Logue, this week won the Peter Frilingos award for outstanding sports journalism at the Kennedy Awards. It was specifically for his gritty and gutsy coverage of the pre-Olympic events which led to the end of Liz Cambage's career as an Opal.
In: NBA — Saturday, 13 Aug, 2022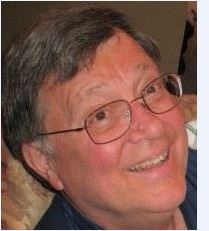 BOB'S CORNER: Let's be blunt. Having our US correspondent BOB CRAVEN based in Seattle is great news for Aussie WNBA fans as it is the home of the Storm, LJ's "alma mater" and has Opals Olympians Ezi Magbegor and Steph Talbot on the current roster. Plus, this week they were setting records.
In: NBA — Friday, 12 Aug, 2022

THE NBA's announcement today that it would honour the legacy of 11-time champion and civil rights activist Bill Russell by retiring his #6 singlet across the 30-team league is a wonderful gesture, but surely one it should have initiated before the great man's death last month.
In: Boomers & Opals — Thursday, 11 Aug, 2022

BRONZE-medal winning Boomers forward Nick Kay returns to the Australian men's lineup for yet another window - the fourth, so far - in the World Cup qualifiers later this month, taking on the might of FIBA's 106th-ranked Bahrain before hosting Iran (ranked 23) in Bendigo.
In: Boomers & Opals — Wednesday, 10 Aug, 2022
ON the same day women's tennis' G.O.A.T. Serena Williams announced her retirement at 41, Australian basketball's G.O.A.T. Lauren Jackson at 41 was selected in the Opals team for the 2022 FIBA World Cup next month in Sydney. "Life begins at 40"? That may be an understatement.
In: NBA — Tuesday, 9 Aug, 2022

THIS past Sunday, the Seattle TIMES had a piece on NBA legend Bill Russell that our US correspondent BOB CRAVEN was sure B.O.T.I. readers would enjoy. raven had some bits I'm sure you'll like. When Russell coached the Seattle Supersonics in the mid-1970s, he wrote a column occasionally for the TIMES. Here are some of his gems.
In: Boomers & Opals — Sunday, 7 Aug, 2022

TODAY is the day. August 7. A year ago today, not just basketball but sporting fans all across Australia sat spellbound and glued to their TV sets as Patty Mills led our national men's team - those Boomers of the Dreamtime - to medal glory at the Tokyo OIympic Games.