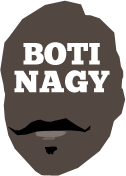 ---
Advertising opportunities available.
Please contact me.
---
In: NBL, Boomers & Opals, SA — Friday, 24 Jan, 2020
TICKETS are on sale now for the relaunch of the BASKETBALL SA Hall of Fame on Friday, February 7 at Stamford Plaza, the first list of inductees for the decade including Adelaide 36ers NBL great and championship-winning captain Brett Maher.
In: NBL, WNBL — Thursday, 23 Jan, 2020
LET'S hope there's no more "load management" by the Sydney Kings this NBL season and that WNBL leader Southside Flyers has found a way to play without injured captain Jenna O'Hea.
In: NBL, WNBL — Wednesday, 22 Jan, 2020
BRAD Rosen and I are on opposite sides of the "load management" discussion, thrown up in the wake of Sydney resting Andrew Bogut and then losing to New Zealand, but it's just one aspect of this week's podcast.
In: WNBL — Wednesday, 22 Jan, 2020
KELSEY Griffin returns tonight for defending WNBL champion Canberra for its postponed match against Perth Lynx in the capital.
In: NBL, WNBL — Wednesday, 22 Jan, 2020
ONLY two WNBL teams and two NBL clubs held their ranking from last week after a round of unpredictable results threw form into the bin and revitalised a couple of programs.
In: NBL — Tuesday, 21 Jan, 2020
BRISBANE and New Zealand look most likely to contest the last spot in the NBL Final Four based on current form and with between only five or six games left for the playoff wannabes.
In: WNBL — Monday, 20 Jan, 2020
MOST of us know the WNBL's Final Four has been resolved for weeks now but it only actually formalised with last round's results, injuries suddenly also impactful on the quartet contesting the championship.
In: NBL — Monday, 20 Jan, 2020
THERE is a point at which a player boasting the consistent greatness of Perth's Bryce Cotton begins to be taken for granted and we fear that may be the case with this round's Basketball On The Internet Player of the Week accolade.
In: WNBL — Monday, 20 Jan, 2020
SOME rounds it's a nightmare trying to separate the best performances in the WNBL to award our highly-coveted Basketball On the Internet Player of the Week accolade. And other rounds, like Round 14? It's a dead-set cinch.
In: WNBL — Sunday, 19 Jan, 2020
THERE's an elephant in the WNBL room and the League can choose to ignore the whack in the face Melbourne's Sophie Cunningham gave Canberra's Keely Froling or it can choose to act.