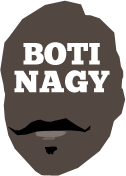 ---
Advertising opportunities available.
Please contact me.
---
In: Boomers & Opals, SA, Misc — Friday, 18 Oct, 2019
THE Free Throw Foundation has scored another superstar speaker for its next fundraiser luncheon on December 20, with "The Bron" - Opals coach Sandy Brondello - secured to share her plans for our Tokyo Olympics gold rush.
In: WNBL — Friday, 18 Oct, 2019
FORMER Perth Lynx training centre and star WA State League import Jennie Rintala tonight will make her long-overdue WNBL debut, replacing injured Crystal Langhorne in Adelaide's team at Townsville.
In: NBL, WNBL — Thursday, 17 Oct, 2019
TOWNSVILLE faces a challenging WNBL double and South East Melbourne unveils an interim NBL import in this week's round of national action, our Power Rankings also up for both leagues.
In: NBL, NBA — Wednesday, 16 Oct, 2019
SOUTH East Melbourne expect to suit Tai Wesley's replacement import Jeffrey "Jaye" Crockett on Saturday against Illawarra at the Fire Pit while Mt Gambier has been accepted into the NBL1 competition.
In: NBL — Tuesday, 15 Oct, 2019
SOUTH East Melbourne aren't just the talk of the town, they're the talk of the NBL right now, having chalked up wins against two of last season's finalists in their opening two outings.
In: NBL — Monday, 14 Oct, 2019
SOUTH East Melbourne Phoenix are setting records every time they take the floor - so is it possible this NBL debutante could create more history and go all the way to the Final Four in their first season?
In: WNBL — Monday, 14 Oct, 2019
THERE were no shortages of big individual Round One performances across the WNBL, and there were a few familiar faces already making their case for our "Player of the Week" by the time the dust settled.
In: NBL, NBA — Monday, 14 Oct, 2019
ANYONE who has had the pleasure of knowing Kevin Brooks - NBA stalwart at Denver Nuggets, NBL dual-championship winner and Larry Sengstock Medallist at Adelaide 36ers, now assistant coach - will not be surprised by this story.
In: NBL, WNBL — Sunday, 13 Oct, 2019
YES, we still have Illawarra hosting Cairns tomorrow night to wrap Round 2 of the NBL season in a week where a lot has happened in roundball, including a great WNBL tip-off as well.
In: NBL — Saturday, 12 Oct, 2019
THE apologists around the 36ers will be quick to blame jetlag but let's be clear - Sydney Kings humiliated Adelaide 102-80, conscientious objectors offering more resistance than the Sixers today.