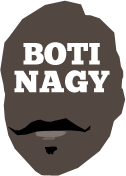 ---
Advertising opportunities available.
Please contact me.
---
In: NBL, NBA — Wednesday, 15 Aug, 2018
WHERE is the NBL headed? Does it remain the domestic pinnacle for Australian basketballers or is its first responsibility to be an entertainment option, mirroring the NBA, but not in a global sense but more in an Asian one?
In: Flashbacks, Misc — Tuesday, 14 Aug, 2018
TODAY marks the 82nd anniversary of the Gold Medal playoff from the 1936 Berlin Olympics, the Games where men's basketball first was introduced, with the final played outdoors and in driving rain.
In: NBL — Sunday, 12 Aug, 2018
IT'S a massive day today in far north Queensland with Cairns Taipans signing NBA-bound Oklahoma City Thunder draft pick Devon Hall to its 2018-19 NBL roster.
In: NBA — Saturday, 11 Aug, 2018

By Tony Parker
In: NBA, Misc — Friday, 10 Aug, 2018
STEVEN Adams may be the biggest name in New Zealand basketball but he's not too big to forget his roots or to foster further growth of the game in his homeland.
In: NBL — Friday, 10 Aug, 2018
ADELAIDE 36ers coach Joey Wright had no reservations or hesitation recruiting Adris De León for the club's 2018-19 NBL championship assault, having first noted the guard's talents during his slick streetball days at New York's famed Rucker Park.
In: NBL, NBA — Friday, 10 Aug, 2018
PLAYERS union, the Australian Basketballers Association, has branded conduct by the Adelaide 36ers filing a court injunction threatening Mitch Creek's chance of joining the NBA's Brooklyn Nets as "unacceptable behaviour".
In: NBL — Thursday, 9 Aug, 2018
THE Adelaide 36ers today confirmed they have released reigning club MVP and the NBL's People's Choice MVP of 2018, Mitch Creek, to an NBA opportunity with Brooklyn Nets.
In: NBL — Wednesday, 8 Aug, 2018
THE Adelaide 36ers shortly should confirm former NBL All Star Game starter and high quality American playmaker Adris DeLeon as the final piece of their 2018-19 roster.
In: NBL — Monday, 6 Aug, 2018
TEAM camaraderie and effectively replacing Mitch Creek, the face, heart and soul of the Adelaide 36ers, are the keys to the club's drive to improve on its last NBL season.