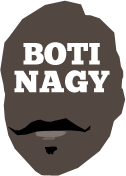 ---
Advertising opportunities available.
Please contact me.
---
In: NBL, WNBL, Boomers & Opals — Friday, 15 Jun, 2018
WILDCATS' TWO FINDS: PERTH is in the news for all the right reasons this week with the Lynx signing Rio Olympian Katie-Rae Ebzery and the Wildcats retaining vice-captain and Western Australian (Youth) of the Year, Greg Hire.
In: NBA, SA — Thursday, 14 Jun, 2018
THE Free Throw Foundation has scored a major NBA coup for its luncheon later this month with Cleveland Cavaliers' defensive coach Mike Longabardi confirmed as guest speaker.
In: NBL — Wednesday, 13 Jun, 2018
ITS three-game series with Team China already wrapped 2-0, it was no huge surprise last night in Beijing the NBL All-Australian Team faltered to lose 62-82 to their hosts.
In: Boomers & Opals — Tuesday, 12 Jun, 2018
WORLD Uni Games Gold Medallist Darcee Garbin is the fresh new face to emerge in an Opals team bound for a four-nation tournament in China next month.
In: NBL — Monday, 11 Jun, 2018
THE NBL's All-Australian team last night beat the odds and Team China 58-55 to take an unassailable 2-0 lead in their three-game series which concludes tomorrow in Beijing.
In: NBL, NBA — Friday, 8 Jun, 2018
THE GUYS IN FOCUS: MITCH McCarron changing plans to go from Cairns to Europe, instead landing at Melbourne United, is fabulous news for his legion of fans and for the NBL in general.
In: NBA — Thursday, 7 Jun, 2018
DEFENDING NBA champs, Golden State Warriors, today took a virtually unassailable 3-0 lead over Cleveland Cavaliers with their 110-102 win in Cleveland, on the 20-year anniversary of arguably the worst Finals match in league history.
In: SA — Wednesday, 6 Jun, 2018
NORTH Adelaide's Under-16 State champion boys team will spend 10 days in Rome, Italy in October at the invitation of its renowned Stellazzurra Basketball Academy.
In: NBL — Wednesday, 6 Jun, 2018
STORIED US college outfit, University of Hawai'i Rainbow Warriors – featuring a trio of promising Aussies on the roster – will hit Australia's eastern seaboard in August, with upto three matches against NBL opponents.
In: NBL — Tuesday, 5 Jun, 2018
ADELAIDE 36ers star and reigning club MVP Mitch Creek says breaking ties with his NBL club and home was and remains an emotional time.