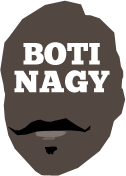 ---
Advertising opportunities available.
Please contact me.
---
In: NBL, SA — Thursday, 27 Feb, 2020
AS we told you they would three weeks ago, the Adelaide 36ers and coach Joey Wright "officially" parted company this week but the NBL championship winner and three-time Coach of the Year is believed to be earmarked for the head coach role at University of Texas Longhorns.
In: NBL — Thursday, 27 Feb, 2020
IT wasn't so long ago the debate was raging as to whether the Cairns Taipans' NBL imports Scott Machado, DJ Newbill and Cam Oliver were the greatest such trio of all time.
In: NBL, WNBL, Boomers & Opals — Wednesday, 26 Feb, 2020
SYDNEY Kings captain of a bygone era, the redoubtable Brad Rosen, is definitely a Southside Flyers and a Kings-Wildcats NBL Grand Final advocate, as is clear in our weekly podcast.
In: WNBL — Wednesday, 26 Feb, 2020
DEFENDING WNBL champion Canberra tonight kept its grand final appointment with regular season champion Southside, leading Melbourne from start-to-siren to clinch Game 3 of their semi final series 77-64.
In: WNBL — Tuesday, 25 Feb, 2020
MELBOURNE Boomers' controversial import Sophie Cunningham has been cleared by the WNBL to play in tomorrow night's deciding semi final Game 3 against the Capitals in Canberra.
In: NBL, WNBL, Boomers & Opals — Sunday, 23 Feb, 2020
SOUTHSIDE Flyers are through to the WNBL Grand Final, our Boomers are 1-1 in their Asia Cup qualifiers and it has been another big week in basketball generally.
In: WNBL — Sunday, 23 Feb, 2020
STAR Melbourne Boomers import playmaker Lindsay Allen tonight loaded her team onto her shoulders and showed them the way past defending champion Canberra in Game 2 of their best-of-three WNBL semi final series, 88-76.
In: Boomers & Opals — Sunday, 23 Feb, 2020
ANGUS Glover's emphatic enthusiasm today in the green-and-gold and the infectious energy of the Boomers' babies made even their 115-52 Asia Cup qualifying rout of Hong Kong fun ... at times.
In: WNBL — Saturday, 22 Feb, 2020
A SIZZLING 3-point basket by Southside's Bec Cole to close a rampant Adelaide third quarter rally tonight set the foundation for the Flyers to advance into the WNBL Grand Final series with an 82-79 Game 2 semi final road victory.
In: WNBL — Friday, 21 Feb, 2020
ADELAIDE LIghtning stalwart Margie Williamson will receive WNBL Life Membership tomorrow night while her club hopes for 4,000 fans to roll up for their do-or-die semi final Game 2 against Southside.