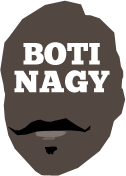 ---
Advertising opportunities available.
Please contact me.
---
In: Boomers & Opals — Thursday, 12 Sep, 2019
REDEMPTION? What is there for our outstanding Boomers to redeem at this FIBA World Cup in China? Beating Spain in tomorrow night's semi final would not mean "Rio Redemption" as many are claiming. It would mean a guaranteed first-ever medal and the Gold Medal playoff.
In: Boomers & Opals — Thursday, 12 Sep, 2019
BOOMERS coach Andrej Lemanis had a long-term plan which now is paying off with Australia two wins away from achieving what previously was seen as "impossible" and winning a FIBA World Cup Gold Medal.
In: Boomers & Opals — Wednesday, 11 Sep, 2019
THE job isn't yet complete but put the champagne on ice in anticipation, the Boomers tonight advancing to the FIBA World Cup semi finals for the first time to already equal Australia's greatest performance at an international event.
In: NBL, Boomers & Opals, NBA — Tuesday, 10 Sep, 2019
AUSTRALIA's record-setting Boomers have worked their way into a perfect position to achieve the (so far) unachievable and claim their historic first-ever medal at a FIBA World Cup or Olympic Games.
In: Boomers & Opals — Monday, 9 Sep, 2019
AUSTRALIA has kicked open the door to the medal podium with a stunning 100-98 win over France tonight in Nanjing, setting up a FIBA World Cup quarter final matchup against Czech Republic on Wednesday.
In: Boomers & Opals — Monday, 9 Sep, 2019
TIRING of reading "Australia has reached the FIBA World Cup quarter finals for the first time in almost 40 years" - as inaccurate a line as you can find in this year's coverage - investigations have revealed it is an error being perpetuated by ... ? Yes. FIBA.
In: Boomers & Opals — Sunday, 8 Sep, 2019
AUSTRALIA and France tomorrow night in Nanjing will be fighting for first place in Group L of the FIBA World Cup, both nations already through to the quarter-finals following a controversial 78-75 French win over Lithuania last night.
In: Flashbacks — Saturday, 7 Sep, 2019
*FLASHBACKS, my irregular "lucky dip" where I just reach into my drawers of old Australian basketball stuff and transcribe or post whatever I find for you.*
In: Boomers & Opals — Saturday, 7 Sep, 2019
PATTY Mills loaded the Boomers onto his back tonight as they hurtled past a plucky Dominican Republic 82-76 for their history-making fourth straight win at a FIBA World Cup, putting Australia on the brink of its quarter-finals.
In: Boomers & Opals — Friday, 6 Sep, 2019
LAST night's sensational 87-82 win over Lithuania to close Group H play with a historic 3-0 record, progressing on into the FIBA World Cup's second round also has automatically qualified Australia for the 2020 Tokyo Olympic Games.