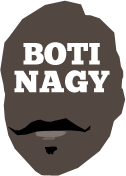 ---
Advertising opportunities available.
Please contact me.
---
In: WNBL — Wednesday, 20 Sep, 2017
THE MAC Adelaide Lightning have landed on their feet with coach Chris Lucas due back in eight weeks and new assistant coach Jason Chainey one of the game's brightest basketball minds.
In: WNBL, Boomers & Opals — Tuesday, 19 Sep, 2017
MAC Adelaide Lightning have received the best possible news with head coach Chris Lucas successfully coming through surgery for cancer of a kidney and expected to make a full recovery.
In: WNBL — Monday, 18 Sep, 2017
MARCUS Wong isn't getting ahead of himself but MAC Adelaide Lightning's interim WNBL coach was happy with what he saw at the weekend from Chris Lucas' revamped team.
In: NBL — Sunday, 17 Sep, 2017

In: Flashbacks — Saturday, 16 Sep, 2017
*FLASHBACKS, my irregular "lucky dip" where I just reach into my drawers of old Australian basketball stuff and transcribe or post whatever I find for you.*
In: NBL, WNBL, NBA — Friday, 15 Sep, 2017
SOURCES TELL ME … 10 : OK, I know my sauces team of Messrs Hollandaise, Mushroom, Sweet Chilli, Tomato, Bernaise and Barbecue, along with Ms Bechamel, are quality but when it comes to the wild west, it's "in Lachy Reid we trust."
In: Boomers & Opals — Thursday, 14 Sep, 2017
TITANIUM Security Arena in Adelaide will host the Boomers against Japan in November in the historic first FIBA Asia Qualifying match staged in Australia.
In: NBA, Misc — Wednesday, 13 Sep, 2017
THE Boston Celtics weren't the first basketball team Boston fell in love with and, in fact, the storied NBA franchise owes much of its early successes to an unlikely college.
In: NBL, WNBL, Boomers & Opals — Monday, 11 Sep, 2017
HAVE no doubt whatsoever – FOX SPORTS is the place for all your Australian basketball coverage.
In: NBL — Sunday, 10 Sep, 2017
MELBOURNE United today collected its second Loggins-Bruton Cup in three years as NBL Blitz champion when it smacked a depleted Perth 93-67 at the State Basketball Centre.