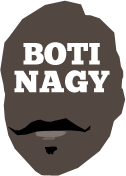 ---
Advertising opportunities available.
Please contact me.
---
In: NBA, Flashbacks — Sunday, 21 Feb, 2021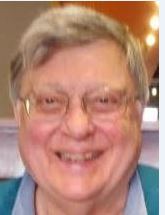 LONG-time website supporter and early American import into Oz almost six decades ago, Bob Craven has uncovered that while triple-doubles do bob up, quadruple doubles are a rare beast, even in the NBA.
In: Boomers & Opals — Saturday, 20 Feb, 2021
WE recognise you are desperately hanging out to know who won tonight's massive FIBA Asia Cup qualifier in Cairns from our long-standing trans-Tasman rivalry and we can merrily report that, yes indeed, basketball was the winner.
In: NBL — Saturday, 20 Feb, 2021
OK. Just to be clear here, the NBL Cup which tips off in Victoria today, is for the trophy and $300,000 prizemoney BUT the 36 games all count toward the current 2021 regular season.
In: Boomers & Opals — Friday, 19 Feb, 2021
BASKETBALL Australia has done a great job of salvaging something worthwhile out of tomorrow night's totally farcical if not downright idiotic decision by FIBA to force an Asia Cup qualifying match between the "Boomers" and New Zealand in Cairns.
In: NBL, Boomers & Opals — Thursday, 18 Feb, 2021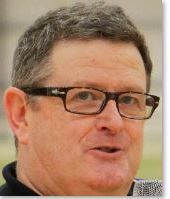 YEAH, Brad Rosen and I are right into this interviewing gig and have put together a bonus Brad&Boti Podcast for you featuring one of Australia's finest sports journalists and co-author of "GAZE. The Man. The Player. The Coach." - the one and only Grantley Bernard.
In: NBL, NBA — Wednesday, 17 Feb, 2021
PSST. In case you haven't heard "on the grapevine," the Adelaide 36ers have secured former San Antonio Spurs NBA guard Brandon Paul for the rest of the NBL season as the actual replacement for Donald Sloan.
In: NBL, Boomers & Opals — Tuesday, 16 Feb, 2021

WE enjoyed interviewing Lindsay Gaze so much last week, this week's podcast features the NBL's most successful coach Brian Goorjian talking all things basketball - from China, back to Oz and on to Tokyo.
In: — Tuesday, 16 Feb, 2021
IT easily was the finest game of the round, if not the NBL season and it classically revealed the genuine depth of Melbourne United, their win over Illawarra in Wollongong earning them our highly-coveted Team of the Week status.
In: NBL — Monday, 15 Feb, 2021
THIS is the one - the week South East Melbourne Phoenix broke off from the pack of NBL title wannabes to become a genuine contender, following the signing of Boomers' Olympic ace Ryan Broekhoff.
In: NBL — Thursday, 11 Feb, 2021
BRAD Rosen and I are back with our regular NBL wraps, this time of Round 4 and looking ahead to Round 5 at this week's Brad&Boti podcast, my Sydney Kings colleague impressed with Brisbane, me with Melbourne.