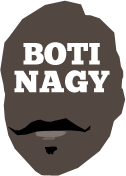 ---
Advertising opportunities available.
Please contact me.
---
In: NBL, SA — Tuesday, 16 Jul, 2019
BARRY Richardson, the visionary who presided over South Australia's most successful era of basketball evolution, has died, aged 78.
In: NBL, NBA — Tuesday, 16 Jul, 2019
MITCH Creek's Minnesota Timberwolves were at the door of an NBA Summer League championship today but the Memphis Grizzlies slammed it shut with a 95-92 win.
In: WNBL — Tuesday, 16 Jul, 2019
MAC Adelaide Lightning star guard/forward Natalie Novosel has been ruled out for the 2019-20 WNBL season after suffering a potential career-ending third ACL tear.
In: Boomers & Opals, NBA — Monday, 15 Jul, 2019
THE best way to dispel a rumour is come out and speak your truth, so it's high time we heard from Ben Simmons himself on his availability or otherwise for the Boomers this year.
In: NBL, NBA — Monday, 15 Jul, 2019
MITCH Creek continued today to drive his case for a full NBA contract, leading Minnesota Timberwolves into the Final of the Summer League in Las Vegas.
In: Boomers & Opals, NBA — Monday, 15 Jul, 2019
TRIPLE-Aussie Olympian Patty Mills has been recognised by the NBPA, winning the NBA's ultimate "glue guy" Backbone Award for San Antonio Spurs.
In: Flashbacks — Sunday, 14 Jul, 2019
*FLASHBACKS, my irregular "lucky dip" where I just reach into my drawers of old Australian basketball stuff and transcribe or post whatever I find for you.*
In: SA, Misc — Friday, 12 Jul, 2019
DESCRIBED by Dean Brogan as a "remarkable man", legendary sports icon Kevin Sheedy will talk exclusively to the Free Throw Foundation lunch on Thursday about "Basketball to Footy."
In: NBL, NBA — Thursday, 11 Jul, 2019
THE revelation today Zach Randolph, Al Harrington and Josh Childress have (literally) bought into the NBL's new South East Melbourne Phoenix club is huge news.
In: NBL — Tuesday, 9 Jul, 2019
TASMANIA today came a step closer to having an NBL team in the near future, with league owner Larry Kestelman announcing the Preseason Blitz would be held across the island state.