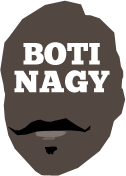 ---
Advertising opportunities available.
Please contact me.
---
In: NBL — Monday, 12 Mar, 2018
THERE'S more than one sport boasting religious fervour in the city of churches but when it comes to loudness, Adelaide 36ers fans repeatedly have proven there's no mass debate, they are #1.
In: WNBL, SA — Sunday, 11 Mar, 2018
SOUTH Australia has lost three of basketball's great servants over the past three months, the type of people no sport can afford to lose.
In: NBL — Saturday, 10 Mar, 2018
YES, someone will pretty soon trot out the fact Melbourne swept NBL Grand Final Series opponent Adelaide 4-0 during the regular season, but here's everything you really did want to know about their upcoming best-of-five championship. And other stuff too.
In: NBL — Saturday, 10 Mar, 2018
THE secret to Adelaide's NBL success this season has been about spreading the wealth, the philosophy bringing the 36ers into their second Grand Final Series in coach Joey Wright's five years at the helm.
In: NBL — Friday, 9 Mar, 2018
THE Adelaide 36ers tonight ended Perth's dreams of an NBL threepeat with an epic come-from-behind 89-88 Game 2 semi final win at Perth Arena to storm into the Grand Final against Melbourne United.
In: WNBL — Friday, 9 Mar, 2018
MELBOURNE Boomers may have run second in the 2017-18 WNBL season and are losing dual-Olympic centre Liz Cambage, but they are first in line for the services of Rio Games playmaking Opals star Leilani Mitchell.
In: NBL — Thursday, 8 Mar, 2018
THE outrageous claim today by under-siege Perth Wildcats coach Trevor Gleeson that Adelaide 36ers players "accentuate contact" going to the hoop has to be one of the more desperate in recent memory ahead of a potential semi final KO.
In: NBL — Thursday, 8 Mar, 2018
THE Crows and the 36ers sharing the affections of South Australian sports fans? Yes, it does make sense on certain commercial levels.
In: Boomers & Opals — Wednesday, 7 Mar, 2018
BASKETBALL Australia today announced its national teams for the sport's return to the Commonwealth Games, veterans Bard Newley and Belinda Snell selected to defend Golds won in 2006.
In: NBL — Monday, 5 Mar, 2018
NBL regular season champion Melbourne United today confirmed its place in the 2017-18 Grand Final Series when it delivered an 88-86 knock-out blow to New Zealand in overtime, sweeping their series.