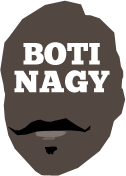 ---
Advertising opportunities available.
Please contact me.
---
In: WNBL — Tuesday, 28 Nov, 2017
THAT renowned basketball philosopher Chuckles Harmison best is remembered for his pearl of wisdom that said: "The tighter the season, the more aggro at the refs".
In: Boomers & Opals — Monday, 27 Nov, 2017
AUSTRALIA's 82-58 win tonight over Japan in the FIBA World Cup's Asian Zone qualifier has pressed the Land of the Rising Sun into the group's hotseat.
In: Boomers & Opals — Sunday, 26 Nov, 2017
LUCAS Walker's late addition to the Boomers' team for tomorrow night's FIBA World Cup qualifying match with Japan is as inspirational a story as Peter Crawford's 2012 London Olympic selection.
In: WNBL — Saturday, 25 Nov, 2017
SARA Blicavs' unfortunate injury effectively has wrecked Dandenong's WNBL season, back-to-back losses this round sending cracks through the thin playoff ice on which the Rangers are skating.
In: Boomers & Opals — Friday, 24 Nov, 2017
HAVING already feasted on Chinese Taipei 90-50 en route to Gold at the FIBA Asia Cup, tonight the Boomers served up a 104-66 taste sensation in Taipei to open their World Cup qualifications.
In: WNBL — Thursday, 23 Nov, 2017
WNBL fortunes could be made or lost in the league's historic "Cluster Round" at the State Basketball centre this weekend which will see all eight teams in action under one roof.
In: WNBL — Wednesday, 22 Nov, 2017
DUAL-Olympian Liz Cambage has accepted an early plea to have her two-game suspension for unduly rough play reduced to one after the WNBL's Games Review Panel found her guilty of kneeing Mistie Bass.
In: Boomers & Opals, NBA — Tuesday, 21 Nov, 2017
IT seems a day cannot go past on the NBA schedule without Australia's first bona fide international megastar, Ben Simmons, creating news.
In: Misc — Tuesday, 21 Nov, 2017
CHAMPIONS League Basketball's burgeoning position as 3X3 basketball's pre-eminent force in this country has enjoyed a further boost with its admission into the Australian Beach Games.
In: NBL, WNBL — Monday, 20 Nov, 2017
THE NBL goes into recess this week to open the FIBA World Cup qualifying window while the WNBL brings all of its teams into Melbourne for its first "Cluster Round".