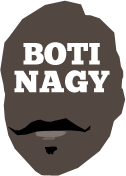 ---
Advertising opportunities available.
Please contact me.
---
In: WNBL, Boomers & Opals — Monday, 18 May, 2020
FORMER WNBL Head Sally Phillips prtially breaks her silence on what drove her from the role:
On Friday 24th April 2020, some old wounds were reopened as I read about Raelene Castle and the 'abhorrent' bullying she was subjected to at the hands of "faceless people."
In: NBL, Boomers & Opals, NBA — Sunday, 17 May, 2020
INSPIRED by The Last Dance series on Netflix - if you don't know what that is, you shouldn't be here - NBL Pocket Podcast hit me up last week for a searching look back on our own NBL "GOAT" Andrew Gaze, asking the question, how good was he?
In: NBL, WNBL, Boomers & Opals — Monday, 4 May, 2020
WE couldn't stop ourselves! Brad Rosen and I jumped on the phones and decided you simply HAD to know what we're thinking. We could change the world! Or, you know, not.
In: NBA — Friday, 27 Mar, 2020
US basketball fans today are celebrating the 41st anniversary of the most watched match in the history of American basketball - the 1979 NCAA Final between Michigan State University and Indiana State University.
In: Boomers & Opals — Friday, 27 Mar, 2020
TWENTY-EIGHT isn't only the birthdate of all the best people, but the key figure in Australian basketball's international standing, as revealed again today with FIBA announcing its 2022 World Cup for Women to be staged in NSW.
In: NBL, WNBL, Boomers & Opals — Thursday, 26 Mar, 2020
BRAD Rosen and I offer up our encore podcast, reviewing the NBL and WNBL seasons of 2019-20 and all that went down.
In: WNBL, Misc — Friday, 20 Mar, 2020
THE WNBL's 2016 Betty Watson Youth Player of the Year, former Lightning and Lynx guard/forward Alex Ciabattoni has been playing in Italy, arguably now the epicentre of the COVID-19 virus.
In: NBL — Thursday, 19 Mar, 2020
WAS lucky enough to be invited onto the NBL Pocket Podcast today, within minutes of the NBL's hierarchy announcing its decision to award Perth Wildcats the 2019-20 NBL championship and Bryce Cotton the Grand Final MVP.
In: NBL — Thursday, 19 Mar, 2020
THE NBL today, faced with a largely no-win situation regarding its vacant championship, showed astounding grace, dignity and a quality of leadership sadly absent in so many walks of life as the world confronts the unprecedented challenge of COVID-19.
In: NBL — Wednesday, 18 Mar, 2020
BRAD Rosen's purple-and-gold colours come to the fore at this week's podcast when we talk about the NBL's decision to cancel the rest of the best-of-five Grand Final Series.