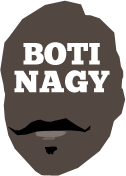 ---
Advertising opportunities available.
Please contact me.
---
In: NBL — Monday, 14 Oct, 2019
SOUTH East Melbourne Phoenix are setting records every time they take the floor - so is it possible this NBL debutante could create more history and go all the way to the Final Four in their first season?
In: WNBL — Monday, 14 Oct, 2019
THERE were no shortages of big individual Round One performances across the WNBL, and there were a few familiar faces already making their case for our "Player of the Week" by the time the dust settled.
In: NBL, NBA — Monday, 14 Oct, 2019
ANYONE who has had the pleasure of knowing Kevin Brooks - NBA stalwart at Denver Nuggets, NBL dual-championship winner and Larry Sengstock Medallist at Adelaide 36ers, now assistant coach - will not be surprised by this story.
In: NBL, WNBL — Sunday, 13 Oct, 2019
YES, we still have Illawarra hosting Cairns tomorrow night to wrap Round 2 of the NBL season in a week where a lot has happened in roundball, including a great WNBL tip-off as well.
In: NBL — Saturday, 12 Oct, 2019
THE apologists around the 36ers will be quick to blame jetlag but let's be clear - Sydney Kings humiliated Adelaide 102-80, conscientious objectors offering more resistance than the Sixers today.
In: WNBL — Saturday, 12 Oct, 2019
WNBL Season Preview: There's no reason to believe Canberra cannot go back2back in the WNBL this season and match Perth's NBL Wildcats as a nine-time champion.
In: WNBL — Friday, 11 Oct, 2019
IMPORT Crystal Langhorne debuted with a 20-point, 13-rebound double-double to pace Adelaide to a comfortable 89-79 WNBL win over Sydney Uni at Titanium Security Arena tonight.
In: NBL — Thursday, 10 Oct, 2019
ILLAWARRA Hawks coach Matt Flinn needs to have sorted out his playing rotation or risk another million or so international viewers seeing his NBL outfit humbled in Perth by the defending champion Wildcats.
In: NBL — Tuesday, 8 Oct, 2019
LONGTIME readers here already would know if you score the winning basket, you pretty much have your hands on our weekly Basketball On The Internet Player of the Week award.
In: NBL — Monday, 7 Oct, 2019
THE long-awaited NBL season hasn't disappointed, every game of the first round decided by nine or less points for the first time in league history and most-watched LaMelo Ball pulling together a fine debut for Illawarra.