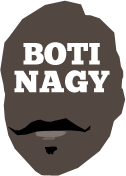 ---
Advertising opportunities available.
Please contact me.
---
In: NBL — Saturday, 11 Nov, 2017
THIS time next week, expect the "sold out" sign to be up at The Fortress, the Titanium Security Arena home of the Adelaide 36ers, buzzing to witness the return of the NBL's reigning MVP Jerome Randle.
In: Boomers & Opals, Misc — Friday, 10 Nov, 2017
OLYMPIC basketball star Danny Morseu will coach the Apunipima Australian Indigenous Women's All Stars as the annual Trans-Tasman series heads to Cairns next month with a three-game women's component for the first time.
In: NBL, WNBL — Thursday, 9 Nov, 2017
WITH yesterday's tip Jerome Randle and Jeremy Tyler were headed into Kings uniforms, unsurprisingly Sydney today cut Travis Leslie from its NBL team.
In: NBL — Wednesday, 8 Nov, 2017
REIGNING MVP Jerome Randle is tipped to soon be Sydney-bound to help salvage the Kings' NBL season, his first game ironically most likely to be against the 36ers in Adelaide.
In: NBL — Tuesday, 7 Nov, 2017
IT doesn't take a genius to work out why star 36ers guard Nathan Sobey was benched for much of the NBL clash with Melbourne once it was established he wasn't ill or injured.
In: Misc — Tuesday, 7 Nov, 2017
HOT on the heels of securing PEAK Sport Australia as its apparel and footwear partner, Champions League Basketball has secured Wilson, the world's leading sports equipment manufacturer for its 2017-18 Aussie Summer Series.
In: WNBL — Tuesday, 7 Nov, 2017
SYDNEY Uni Flames WNBL championship starter Asia Taylor is off to another flyer in 2017-18 raising the question, is she the league's top import right now?
In: NBL — Monday, 6 Nov, 2017
HE was the "white knight" who rode into Perth for Rob Beveridge, won three NBL championships as a Red Army favourite but today, Matt Knight announced his retirement from the game he has loved with such passion.
In: NBL, WNBL — Sunday, 5 Nov, 2017
DON'T believe the experts who tell you this is going to be - or already is - one of the most even NBL seasons in history. That assuredly is true for the WNBL. But the NBL? Hell no.
In: NBL — Saturday, 4 Nov, 2017
THE Adelaide 36ers have a week to get their sheets together or continue to play like an unmade bed after an undisciplined farce against Melbourne which tonight led to coach Joey Wright's ejection and rampant speculation of a rift with guard Nathan Sobey.