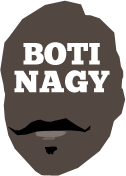 ---
Advertising opportunities available.
Please contact me.
---
In: Flashbacks — Saturday, 15 Apr, 2017
*FLASHBACKS, my irregular "lucky dip" where I just reach into my drawers of old Australian basketball stuff and transcribe or post whatever I find for you.*
In: NBL — Friday, 14 Apr, 2017
HE'S got a New Zealand-born mother and a New Zealand passport but as of this week, former Sydney Kings "big' Josh Duinker has been reclassified as an import in the New Zealand NBL.
In: NBA — Thursday, 13 Apr, 2017
THE triple-double record of legendary NBA guard Oscar Robertson fell this week to OKC's Russell Westbrook, but the "Big O" still paved the way for many to follow.
In: WNBL — Wednesday, 12 Apr, 2017
RECORD-setting five-time WNBL and reigning MVP Suzy Batkovic today ensured the balance of power would not shift greatly next season by signing to stay with Townsville.
In: NBL, WNBL, Boomers & Opals — Tuesday, 11 Apr, 2017

In: NBA — Monday, 10 Apr, 2017
HE did it – and how. Russell Westbrook today broke the NBA triple-double record of 41 for a season, set by Cincinnati Royals' Oscar Robertson in 1961-62.
In: WNBL, Boomers & Opals — Sunday, 9 Apr, 2017
EXPECT a whopping great Easter present to arrive shortly for the WNBL in terms of a new, long-coveted and long-awaited television deal.
In: Flashbacks — Saturday, 8 Apr, 2017
*FLASHBACKS, my irregular "lucky dip" where I just reach into my drawers of old Australian basketball stuff and transcribe or post whatever I find for you.*
In: NBL, Boomers & Opals — Friday, 7 Apr, 2017
THE 10-day competition window for the Boomers in the NBL's late-November schedule opens a golden opportunity for the elite league to join forces with 3on3 specialists Champions League Basketball for the benefit of all of us.
In: NBL, WNBL — Thursday, 6 Apr, 2017
NEW Adelaide 36ers' NBL owner Grant Kelley is only joking when he says he's already "delivered a championship" in his first year but he may well have delivered two!