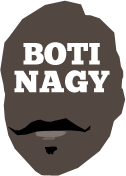 ---
Advertising opportunities available.
Please contact me.
---
In: Boomers & Opals — Thursday, 15 Aug, 2019
THE meniscus tear which has cost Xavier Cooks his place in Australia's FIBA World Cup team reopened the door for Mitch Creek, the South East Melbourne Phoenix franchise player who now must make it his mission to succeed.
In: WNBL, SA — Thursday, 15 Aug, 2019
TED Powell, the West Adelaide Bearcats' stalwart whose vision led to the formation of the Women's National Basketball League, died yesterday, aged 75.
In: Boomers & Opals — Thursday, 15 Aug, 2019
AUSTRALIAN basketball treasure Andrew Gaze will be back 'burning down the house' with the other talking heads as SBS jumps into televising this month's international series on VICELAND and its On Demand platform.
In: NBL — Wednesday, 14 Aug, 2019
RARELY has a state had a better opportunity to secure an NBL license than Tasmania has now ahead of the 2019 Blitz and with an NBL1 All Star team of its own to support.
In: Boomers & Opals, Misc — Wednesday, 14 Aug, 2019
MELBOURNE will stage its historic first international Indigenous matches next Tuesday at Knox when the Australian Indigenous All Stars men's and women's teams host Kingdom of Hawai'i at State Basketball Centre.
In: WNBL — Tuesday, 13 Aug, 2019
HANNAH Kaser finally has cracked the WNBL, her burgeoning second-tier career acknowledged by Adelaide Lightning, the 2019 grand finalists throwing the Victorian guard a career lifeline.
In: NBL, WNBL — Monday, 12 Aug, 2019
ANOTHER young American basketballer has fallen victim to a scam targeting innocent players graduating from college, with Adelaide Lightning today declaring they have "no idea" who alleged "new recruit" Lauren Elliott even is.
In: Boomers & Opals, Misc — Sunday, 11 Aug, 2019
THE countdown is on in earnest to the 2019 FIBA World Cup from August 31-September 15 in China and the game's global governing body has bounced into the spirit of it, producing a four-part documentary on the championship's history.
In: Flashbacks — Saturday, 10 Aug, 2019
*FLASHBACKS, my irregular "lucky dip" where I just reach into my drawers of old Australian basketball stuff and transcribe or post whatever I find for you.*
In: Boomers & Opals — Friday, 9 Aug, 2019
NATE Jawai, Michael Cedar, Chris Patton, Alex Wilson and the phenomenal Fejo sisters will be among Australia's indigenous superstars in action against the Kingdom of Hawai'i ahead of the Boomers-USA blockbuster at Marvel Stadium on August 22.