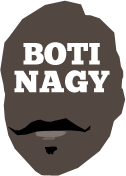 ---
Advertising opportunities available.
Please contact me.
---
In: WNBL — Monday, 14 Dec, 2020
ADELAIDE Lightning's versatile guard/forward Stephanie Talbot today created club history when she won the WNBL's Most Valuable Player award.
In: WNBL — Sunday, 13 Dec, 2020
HOME-TEAM Townsville today fired its way into the WNBL semi finals double-chance when it gave Melbourne a 70-64 welt in the last match of the hub regular season.
In: WNBL — Saturday, 12 Dec, 2020
MOVE along now. Nothing to see here. As we told you before even a shot was fired, Southside, Canberra, Melbourne and Townsville will contest the WNBL playoffs as its hub Final Four, before the trophy formally is handed to Southside captain Jenna O'Hea and coach Cheryl Chambers.
In: NBL, WNBL — Friday, 11 Dec, 2020
YES we're back, Brad Rosen and I have hit the podcast airwaves again ahead of tonight's decisive WNBL clash between Townsville and Adelaide, and boy have we got a lot to say!
In: WNBL — Thursday, 10 Dec, 2020
SITTING precariously on a 5-6 win-loss record behind fourth-placed Townsville's 7-4, Adelaide needs three results to go its way to unexpectedly snuff the Fire out of the playoffs
In: NBL, Boomers & Opals, SA — Wednesday, 9 Dec, 2020
IF you're a fan of the Adelaide 36ers, NBL history or of a decade in basketball where the sport grew and captured the imagination of mainstream Australia, you now again can purchase the book that has it all, 'MAHERVELLOUS! THE BRETT MAHER STORY".
In: WNBL — Monday, 7 Dec, 2020
TOWNSVILLE's stunning 84-71 rout of Canberra and Perth's thrilling 80-78 win yesterday over Adelaide has assured the Fire of joining Southside, the Capitals and Melbourne in the WNBL's Final Four playoffs.
In: NBL, Boomers & Opals, NBA — Sunday, 6 Dec, 2020
THE great man, Andrew Gaze, joins Joseph Corr on his increasingly popular NBL Pocket Podcast and talks about so many topics that will surprise you that it is absolutely compelling listening!
In: WNBL — Thursday, 3 Dec, 2020
DOMINATING inside and outside the paint, Liz Cambage lit the fuse and her Southside teammates brought the fire, exploding Adelaide's hopes of featuring in the WNBL playoffs with a 111-72 caning last night in Cairns.
In: NBL, WNBL, Boomers & Opals, NBA — Wednesday, 2 Dec, 2020
THE phone rings, the caller ID says Brad Rosen. It may not exactly be the Bat-signal over Gotham City but we all know what it means. The Brad and Boti Podcast is back and talking (mainly) WNBL!