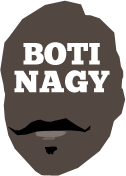 ---
Advertising opportunities available.
Please contact me.
---
In: NBL, WNBL — Sunday, 15 Oct, 2017
ROUND Two is in the record books with the Kings breaking through in the NBL for a win over their arch rival Illawarra, but losing Kevin Lisch in the process.
In: NBL, WNBL — Saturday, 14 Oct, 2017
HOW big has the Sydney-Illawarra NBL game become tomorrow, with the arch NSW rivals now staring down 0-2 win-loss records?
In: WNBL — Friday, 13 Oct, 2017
MAC Adelaide Lightning power forward Laura Hodges has been ruled out for the rest of the 2017-18 WNBL season with a shocking broken finger injury that threatened further use of the digit.
In: NBL, WNBL — Friday, 13 Oct, 2017
ROUND 2 opened with a glorious start for Adelaide's NBL and WNBL teams and for individual stars Daniel Johnson and Abby Bishop who both enjoyed 30-plus points games.
In: NBL — Thursday, 12 Oct, 2017
HALL of Fame coach and the Adelaide 36ers' inaugural championship mentor Ken Cole is the man who recommended new Sixers import Alan Wiggins Jr to the NBL club.
In: NBL, WNBL — Thursday, 12 Oct, 2017
ON the heels of the notoriety and substance Melbourne United brought the NBL in Oklahoma City, the loss to injury of Cairns' marquee big man Nathan Jawai is a huge blow.
In: NBL, NBA — Monday, 9 Oct, 2017
NO NBL team has beaten an NBA club yet but Melbourne United today went within a potential goal-tend of achieving the "impossible" in a sensational performance against Oklahoma City Thunder.
In: NBL, WNBL — Monday, 9 Oct, 2017
WHAT a fabulous round of NBL and WNBL to tip off 2017-18 and then Melbourne today takes OKC to a one-point decision!
In: NBL — Sunday, 8 Oct, 2017
LET'S not beat around the bush - Melbourne United starts the 2017-18 NBL season as white hot favourite but unlike the past two years when it also went in as the hot pick to win it all, this time the talent has sideline help. Your 2017-18 NBL guide.
In: NBL, WNBL — Sunday, 8 Oct, 2017
THE margins blew out a little wider last night in the NBL, and Townsville laid the foundation for a WNBL championship run by beating contender Melbourne in its own building.