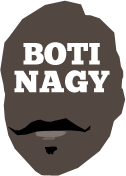 ---
Advertising opportunities available.
Please contact me.
---
In: Boomers & Opals, NBA — Monday, 3 Jan, 2022

AUSTRALIAN Opals coach Sandy Brondello is expected to shortly be revealed as the new head coach of the WNBA's New York Liberty, replacing Walt Hopkins and joining two players from her national program - Bec Allen and Sami Whitcomb - at the Big Apple.
In: NBL, WNBL, Boomers & Opals, NBA — Friday, 31 Dec, 2021

AS THE tremendously challenging year that has been 2021 draws to its steady conclusion, London Olympian and multiple NBL champion Adam Gibson joins Brad Rosen and myself for our final Brad&Boti podcast, reviewing the highs and the lows of another memorable 12 months in a game constantly stalked by the coronavirous.
In: WNBL, Boomers & Opals — Tuesday, 21 Dec, 2021
AN Independent Hearing Panel comprised of "highly skilled legal counsels" has banned Canberra Caps' WNBL coach and Opals assistant Paul Goriss, along with referee Simon Cosier after finding them in breach of acceptable ethical behaviour following an investigation by Basketball Australia's Integrity Unit.
In: WNBL, Boomers & Opals, NBA — Tuesday, 14 Dec, 2021

IT'S been a busy week for media collaborator Brad Rosen and I with all that went down in that epic Round 2 of the NBL season, not to mention the stunning WNBL results. We address all that and more at our Brad&Boti podcast but start out with the WNBL's reigning MVP, talking catching Lightning in a bottle with Steph Talbot.
In: Boomers & Opals, SA, Misc — Tuesday, 14 Dec, 2021
SHE was the first Australian - man or woman - to win a US college scholarship, instrumental in basketball for women becoming an actual "thing" in the 50s, helped create the national championship between states and was an original Opal before they even knew they were such gems. Lorraine Eiler passed away this week, one of the greatest identities in our sport's history.
In: NBL, WNBL, Boomers & Opals, SA, Misc — Friday, 26 Nov, 2021
THANK you very much from the bottom of my heart to the people already purchasing copies of my basketball-based memoir "A Type of Life" which, I am reliably informed, has been flying off the shelves at Dymocks.
In: NBL, WNBL, Boomers & Opals, NBA, SA, Flashbacks, Misc — Tuesday, 23 Nov, 2021
APOLOGIES to regular readers and visitors here but as you will have noticed, your author has stayed out of commission for several weeks despite promising the website's imminent return. Sadly it's been the result of a series of back spasms that laid me out for several weeks and kept my chiropractor extremely busy.
In: NBL, WNBL, Boomers & Opals, NBA, SA, Flashbacks, Misc — Wednesday, 27 Oct, 2021
DEAR regulars, apologies for the recent lack of B.O.T.I. coverage but have had a lot on the old plate. One daughter's wedding and marriage, another one's birthday, the imminent release of my memoir. In the meantime, great basketball stuff has been piling up but back on deck now and will start clearing those same decks shortly!
In: Boomers & Opals — Thursday, 7 Oct, 2021
WE watched together with some measure of sadness at the performance of the Opals at the Tokyo Olympic Games, then with some hope at what may be to come from the fresh faces at the Asia Cup. Ahead of next year's FIBA World Cup, it's time for Basketball Australia to be proactive.
In: Boomers & Opals — Monday, 4 Oct, 2021
OPALS captain Sami Whitcomb was named in the FIBA Asia Cup All Star Five shortly after Australia thrashed Korea 88-58 to claim its second Bronze Medal at the biennial tournament last night.