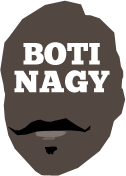 ---
Advertising opportunities available.
Please contact me.
---
In: Boomers & Opals — Friday, 13 Apr, 2018
YES, it's still only the semi final stage tomorrow of the men's basketball at the Commonwealth Games but Australia's Boomers and New Zealand's Tall Blacks have been heading for the Gold Medal confrontation since Day One.
In: Boomers & Opals — Thursday, 12 Apr, 2018
THE Commonwealth Games' women's basketball draw means Australia's Opals will meet New Zealand's Tall Ferns in a semi final, instead of fighting for the Gold again on Saturday.
In: Boomers & Opals — Monday, 9 Apr, 2018
WHITE hot favourites before the Commonwealth Games even tipped off, Australia's Boomers and Opals have won their respective men's and women's Pool A intrapool play to storm straight into the semi finals.
In: Boomers & Opals — Sunday, 8 Apr, 2018
HAVING swatted Mozambique to open their Commonwealth Games campaign, the Opals tonight belied Canada's high international ranking with a 100-61 cruise at Townsville Entertainment Centre.
In: Boomers & Opals — Saturday, 7 Apr, 2018
THE Pool A thriller between Australia and New Zealand balancing on a knife's edge, it was Boomers forward Nick Kay who cut the cord and set the Tall Blacks adrift with a monster 3-pointer inside the final two minutes.
In: Boomers & Opals — Friday, 6 Apr, 2018
AUSTRALIA's men's and women's basketball teams at the Commonwealth Games tonight showed their white-hot favouritism was justified with impressive opening victories in Cairns and Townsville respectively.
In: Boomers & Opals — Wednesday, 4 Apr, 2018
LET's be brutally blunt here and not kid ourselves. Anyone who follows Australian basketball already has the Boomers and Opals down for Gold Medals at the 2018 Commonwealth Games.
In: NBL, Boomers & Opals, NBA — Monday, 2 Apr, 2018
MITCH Creek's decision to withdraw from Australia's Gold Medal-bound Commonwealth Games team to further his burgeoning career in Germany's Bundesliga was one of the most gut-wrenching of his stellar career.
In: NBL, Boomers & Opals, NBA — Wednesday, 28 Mar, 2018
ANDREW Bogut, Australia's first NBA No.1 draft selection, FIBA World Junior Gold Medallist and MVP, NBA champion, multiple Olympian, sat down for a chat today about where his life and career sit currently.
In: NBL, Boomers & Opals — Tuesday, 27 Mar, 2018
DANIEL Johnson does not receive the respect his career and consistent performances deserve, according to retiring NBL power forward Anthony Petrie.