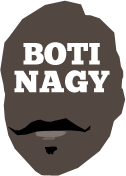 ---
Advertising opportunities available.
Please contact me.
---
In: Boomers & Opals — Saturday, 2 Jul, 2016
THERE it was again yesterday as Basketball Australia added Aleks Maric and Daniel Kickert to its Boomers squad for the Rio Olympics.
In: Boomers & Opals, NBA — Wednesday, 29 Jun, 2016
THE Boomers are back in Melbourne and fans of our NBA stars can catch up with some of them tomorrow and Friday at various locations.
In: Boomers & Opals, NBA — Tuesday, 28 Jun, 2016
IT'S official now, even though USA TODAY had it yesterday, and yes, the American team is vulnerable heading into Rio. But just vulnerable.
In: Boomers & Opals, NBA — Monday, 27 Jun, 2016
THE USA Rio Olympic team is announced tonight but USA TODAY Sports already has unveiled the 12 men it expects to defend the Gold.
In: Boomers & Opals — Sunday, 26 Jun, 2016
TOM Maher has shown again he is one of the greatest women's basketball coaches in the world, his trip to Rio with China marking his sixth straight Olympics.
In: Boomers & Opals, NBA — Friday, 24 Jun, 2016
ON a day Australia's stocks for the Tokyo Olympics in 2020 rose appreciably, LeBron James' decision to withdraw from the US team for Rio helped our current Boomers, too.
In: Boomers & Opals, NBA — Sunday, 19 Jun, 2016
DANTE Exum's withdrawal from the Boomers squad for Rio is not the "blow' many would have you believe. Andrew Bogut being hurt is.
In: Boomers & Opals — Saturday, 18 Jun, 2016
WE'VE become almost blasé about our Opals claiming medals at major international events such as FIBA World Championships and the Olympic Games, but Australia is in real danger ahead of Rio.
In: Boomers & Opals — Thursday, 16 Jun, 2016
IF Andrew Bogut is amenable toward going, and trusting Australian medical opinion and practice over that of the US, I'd punt and take him to Rio.
In: WNBL, Boomers & Opals — Wednesday, 15 Jun, 2016
FIBA's decision to include Australian women's basketball pioneer and superstar Michele Timms into its 2016 Hall of Fame intake is basketball's best call since James Naismith cut the bottom out of the peach baskets.