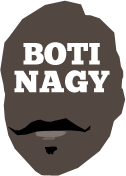 ---
Advertising opportunities available.
Please contact me.
---
In: Boomers & Opals — Thursday, 5 Jul, 2018
BASKETBALL Australia and Philippines Basketball this evening released a joint statement regarding Monday night's wild scenes in Manila which now are under FIBA investigation, Aussie guard Chris Goulding today breaking his silence on morning TV.
In: Boomers & Opals — Wednesday, 4 Jul, 2018
LUC Longley wasn't pulling any punches or sticking to any "party line" when the Boomers landed back in Australia today, squarely placing the blame for Monday night's chaotic "Melee in Manila" at the feet of Philippines coach Chot Reyes.
In: Boomers & Opals — Tuesday, 3 Jul, 2018
FIBA figuratively should "throw the book" at the Philippines Basketball Association for its heinous role in last night's violent abomination that destroyed all semblance of sportsmanship and international camaraderie in horrific scenes in Manila.
In: Boomers & Opals — Monday, 2 Jul, 2018
SOME of the most sickening, disgraceful scenes ever perpetrated on a basketball court tonight turned Australia's 89-53 rout of the Philippines in Manila into irrelevancy and require a quick and fierce reaction from FIBA tomorrow.
In: NBL, WNBL, Boomers & Opals — Sunday, 1 Jul, 2018
SUNDAY WRAP: HAWKS GM Mat Campbell has confirmed the club remains in pursuit of 2015 league MVP Brian Conklin, who has been playing in France.
In: Boomers & Opals — Friday, 29 Jun, 2018
AUSTRALIA's dreams of reaching the "sweet 16" of consecutive international wins tonight abruptly ended 79-78 at the hands of a brilliant Japanese team which executed a masterplan and with it, the Boomers.
In: Boomers & Opals, NBA — Tuesday, 26 Jun, 2018
MOST Australian NBA fans would not have been surprised when our own Ben Simmons today claimed NBA Rookie of the Year honours.
In: Boomers & Opals — Monday, 25 Jun, 2018
ANTHONY "Dr Mick" Drmic is a late inclusion into the Boomers' team to take on Japan and the Philippines either side of this weekend in the final stage one phase of FIBA World Cup qualifications.
In: Boomers & Opals — Sunday, 24 Jun, 2018
THE joy and exuberance of a Boomers camp is something to savour and relish according to head coach Andrej Lemanis, five days out from a showdown with Japan in Japan.
In: Boomers & Opals — Thursday, 21 Jun, 2018
THE excitement is building for Australia's Boomers on the eve of the final (Phase One) FIBA World Cup qualifying window on the road to Japan and the Philippines next week. Here's what head coach Andrej Lemanis had to say today.