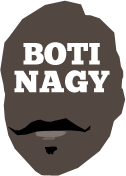 ---
Advertising opportunities available.
Please contact me.
---
In: Boomers & Opals, Misc — Tuesday, 13 Feb, 2018
WHILE Australia prepares for internationals against the Philippines and Chinese Taipei, New Zealand's Tall Blacks hit the road in the second FIBA World Cup window.
In: Boomers & Opals, Misc — Tuesday, 13 Feb, 2018
GUY Molloy, who took the Melbourne Boomers within one win of the WNBL championship this season, is the new head coach of the New Zealand national women's team, the Tall Ferns.
In: Boomers & Opals — Wednesday, 7 Feb, 2018
THE latest Boomers team to take on the Philippines and Chinese Taipei in Melbourne in just over three weeks looks great, but it may have made more sense to adjust it for the second international.
In: Boomers & Opals, Misc — Thursday, 1 Feb, 2018
ELTHAM Wildcats and Bulleen Boomers will represent Australia at the inaugural Junior NBA World Championship in Orlando, Florida from August 7-12 in a huge announcement today.
In: Boomers & Opals — Tuesday, 30 Jan, 2018
THERE remains one glaring omission from the excellent Opals squad ahead of this year's Commonwealth Games in Queensland.
In: NBL, Boomers & Opals — Tuesday, 23 Jan, 2018
THE most positive aspect of the new 24-man Boomers squad announced today is that coach Andrej Lemanis has the option to alter his lineup between next month's two FIBA World Cup qualifying games.
In: Boomers & Opals — Saturday, 23 Dec, 2017
ERIL Drennan, one of South Australia's most outstanding sportswomen and an Opals pioneer, passed away this week in Adelaide, aged 81.
In: WNBL, Boomers & Opals — Tuesday, 19 Dec, 2017
HAVING "been there, done that" as a player, Sandy Brondello is rolling up her sleeves as Opals coach, ready to get down and dirty in the quest to return Australia to the medal dais.
In: Boomers & Opals — Friday, 1 Dec, 2017
THE announcement of the Opals' squad for the Commonwealth Games gives Basketball Australia a chance to undo one of the sport's great wrongs by allowing Suzy Batkovic a shot at a golden send-off.
In: Boomers & Opals, Misc — Thursday, 30 Nov, 2017
APUNIPIMA Australian Indigenous Women's All Stars coach Danny Morseu is under no illusions of the task ahead in next week's inaugural series against the New Zealand Maori national team.