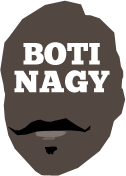 ---
Advertising opportunities available.
Please contact me.
---
In: Boomers & Opals — Thursday, 15 Aug, 2019
THE meniscus tear which has cost Xavier Cooks his place in Australia's FIBA World Cup team reopened the door for Mitch Creek, the South East Melbourne Phoenix franchise player who now must make it his mission to succeed.
In: Boomers & Opals — Thursday, 15 Aug, 2019
AUSTRALIAN basketball treasure Andrew Gaze will be back 'burning down the house' with the other talking heads as SBS jumps into televising this month's international series on VICELAND and its On Demand platform.
In: Boomers & Opals, Misc — Wednesday, 14 Aug, 2019
MELBOURNE will stage its historic first international Indigenous matches next Tuesday at Knox when the Australian Indigenous All Stars men's and women's teams host Kingdom of Hawai'i at State Basketball Centre.
In: Boomers & Opals, Misc — Sunday, 11 Aug, 2019
THE countdown is on in earnest to the 2019 FIBA World Cup from August 31-September 15 in China and the game's global governing body has bounced into the spirit of it, producing a four-part documentary on the championship's history.
In: Boomers & Opals — Friday, 9 Aug, 2019
NATE Jawai, Michael Cedar, Chris Patton, Alex Wilson and the phenomenal Fejo sisters will be among Australia's indigenous superstars in action against the Kingdom of Hawai'i ahead of the Boomers-USA blockbuster at Marvel Stadium on August 22.
In: Boomers & Opals — Wednesday, 7 Aug, 2019
NO, sorry. You got it wrong. Try again. Any Boomers team for the 2019 FIBA World Cup which does not include Mitch Creek or Deng Adel already is flawed, especially when the spectre of Brisbane Bullets bias looms largely over it.
In: Boomers & Opals, NBA — Tuesday, 6 Aug, 2019
THE drop out rate of the NBA's biggest stars from the USA's FIBA World Cup team has never been greater but ultimately that only means the defending champs will start slightly shorter favourites.
In: Boomers & Opals — Saturday, 3 Aug, 2019
IT wasn't only me who baulked and shook his head this week when Basketball Australia's recently appointed CEO Jerril Rechter boldly declared the 2019 Boomers as "our strongest ever".
In: Boomers & Opals — Thursday, 1 Aug, 2019
ALL of the Boomers games at the 2019 FIBA World Cup next month from China will be broadcast live and exclusively on Fox Sports, marking a second day of huge TV news for basketball lovers.
In: Boomers & Opals, NBA — Thursday, 25 Jul, 2019
THAT USA men's basketball squad released six weeks ago sure looked a solid outfit to take on Australia next month at Marvel Stadium, but the sudden spate of withdrawals means the Boomers are on a hiding-to-nothing.