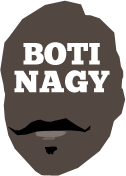 ---
Advertising opportunities available.
Please contact me.
---
In: WNBL, Boomers & Opals, Misc — Thursday, 22 Jul, 2021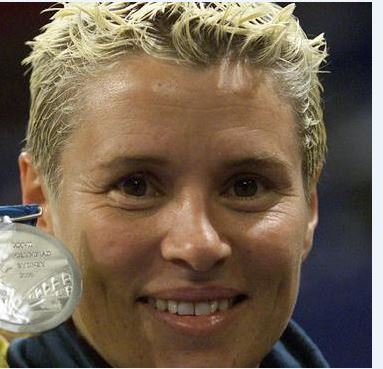 MICHELE Timms, one of the all-time greats of Australian basketball, a pioneer and a pacesetter synonymous with international success, joins Brad Rosen and me on our Brad&Boti podcast this week to talk about her life and story, plus the latest Olympic developments, including Liz Cambage's departure from the Opals.
In: Boomers & Opals, NBA — Tuesday, 20 Jul, 2021
DESPERATELY unlucky to be omitted from Australia's team for the Tokyo Olympic Games, Sara Blicavs' late call-up is a huge bonus for the Opals, while the USA men are now looking at a golden opportunity in Japan.
In: Boomers & Opals — Saturday, 17 Jul, 2021
AUSTRALIA's most regular Olympics basketball medallist Opals today inflicted a 70-67 wound on Gold Medal-defending USA in a stunning exhibition match in Las Vegas highlighted by Ezi Magbegor's emergence as a genuine star of now.
In: Boomers & Opals — Friday, 16 Jul, 2021
THEY'VE hardly had much time training together as a unit and still are awaiting three of their main men, and now Bradley Beal has been ruled out. It's hard to know what to make of the Gold Medal-defending USA ahead of the Tokyo Olympics.
In: NBL, Boomers & Opals — Wednesday, 14 Jul, 2021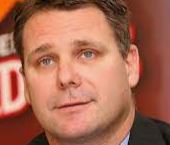 WE wanted a man with a rich Olympic history for this week's Brad&Boti podcast so Brad Rosen and I scoured our records for just the man and found the ideal candidate in Andrew Vlahov. This man was a Boomers' monster and we love this interview because he calls it as he sees it.
In: Boomers & Opals, NBA — Wednesday, 14 Jul, 2021
CHRIS Goulding struck gold today with a magnificent 7-of-7 threes, helping the Boomers sink burgeoning Nigeria 108-69 in an exhibition match, rocking Las Vegas bookies and further exciting prospects of a maiden Olympic medal in Tokyo.
In: Boomers & Opals, NBA — Tuesday, 13 Jul, 2021
FALLING in behind our Olympic flag-bearer Patty Mills, Australia's Boomers today marched straight past the Gold Medal-defending USA 91-83 for a magnificent Games exhibition win in Las Vegas, only the Boomers' second ever success over the sport's standard-bearers.
In: Boomers & Opals — Sunday, 11 Jul, 2021
THE irrepressible Patty Mills today pulled out a scorching, high-arching 3-pointer at the buzzer to beat Argentina 87-84 in a Tokyo Olympics exhibition warm-up game in Las Vegas, rookie Boomer Matisse Thybulle the big talking point on top of Ash Barty claiming the Wimbledon women's singles crown.
In: Boomers & Opals — Tuesday, 6 Jul, 2021
THE elimination of regular nemeses Serbia and Lithuania from the men's Olympic draw at Tokyo and the make-up of Australia's group definitely opens the door for the Boomers to progress to the second round.
In: Boomers & Opals — Sunday, 4 Jul, 2021
THERE's nothing grander than our beloved senior citizens of the Boomers team for Tokyo declaring their intent on winning Gold. We can only wish them the best of luck - a commodity they finished without at the last Worlds and Olympics - while maybe reining in our own expectations.