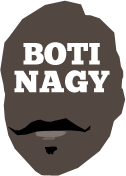 ---
Advertising opportunities available.
Please contact me.
---
In: Boomers & Opals — Sunday, 1 Sep, 2019
CANADA has proven something of an international nemesis for Australia, going into today's FIBA World Cup opener in Dongguan, China holding a 6-2 edge in tournament play.
In: Boomers & Opals — Saturday, 31 Aug, 2019
FIBA World Cup Gold Medal contender Serbia today tips-off the 18th men's world basketball championship against Angola, with teams in Groups E, F, G and H - Australia in the latter - not due on court until tomorrow.
In: Boomers & Opals — Friday, 30 Aug, 2019
FIBA is launching its biggest and most ambitious TV, digital and social media coverage global production plan ever for the 18th World Cup, which tips off tomorrow across China.
In: Boomers & Opals — Thursday, 29 Aug, 2019
BOOMERS centre Andrew Bogut yesterday in China rolled his ankle as Australia lost its final warm-up match ahead of the FIBA World Cup 64-74 to Germany.
In: Boomers & Opals, NBA — Wednesday, 28 Aug, 2019
ON the eve of the FIBA World Cup in China from Saturday, Canada's coach and NBA championship-winning Toronto Raptors boss Nick Nurse talks Olympics and pro player availability, plus a range of other topics including how close he came to being coach of the NBL's Adelaide 36ers.
In: NBL, Boomers & Opals, NBA — Saturday, 24 Aug, 2019
AUGUST 24, 2019! Remember the date because it is the day Australia's Boomers pulled off a glorious 98-94 victory over the USA for the first time since the two nations first crossed swords at the 1964 Tokyo Olympics.
In: Boomers & Opals — Friday, 23 Aug, 2019
HOLDING firm in front of a record Australian basketball crowd of 51,218, the USA took its unbeaten record over the Boomers to 26-0 with an impressive 102-86 victory last night in Melbourne's Marvel Stadium.
In: Boomers & Opals, NBA — Thursday, 22 Aug, 2019
THEY swagger out onto the court in their garish red, white and blue uniforms, spinning balls and turning heads with their silky skills and cocky confidence.
In: Boomers & Opals, NBA — Wednesday, 21 Aug, 2019
FORGET the basketball for a minute - even though it is what's allowed them to do great things - but Boomers triple-Olympians Patty Mills and Joe Ingles are far more than a pair of Aussie sports jocks.
In: Boomers & Opals — Tuesday, 20 Aug, 2019
THE excitement is real but the build-up to the FIBA World Cup could not be much worse for Australia's Boomers, where management has been the architect in the decline of this team's expectations at an unfortunate time where nothing anyone says has any real meaning anymore.