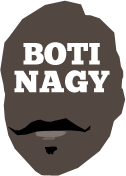 ---
Advertising opportunities available.
Please contact me.
---
In: Boomers & Opals — Monday, 14 Feb, 2022

WITH easily its best first half of the tournament, Australia today smacked Korea 79-61 in Belgrade, but had this FIBA World Cup Qualifier wrapped up 51-20 by the main interval through some intense defence and great offensive ball movement. Captain Sami Whitcomb and veteran Cayla George dominated the early going.
In: Boomers & Opals — Sunday, 13 Feb, 2022

SERBIA qualified today for the 2022 FIBA Women's World Cup in Sydney from September 22 when it surfed home on the back of a roaring home crowd in Belgrade to punch its ticket 78-71 over Australia, the Opals' cause set back by the unexpected loss of starter Steph Talbot to a notorious disqualifying foul.
In: Boomers & Opals — Friday, 11 Feb, 2022
DEFENCE. Attitude. Aptitude. The Opals were back last night, erasing Brazil 65-52 in their FIBA World Cup Qualifying clash in Belgrade, and not even loosely resembling the lost and ageing combination which crashed to near desolation just six months ago at the Tokyo Olympics.
In: WNBL, Boomers & Opals, SA — Monday, 7 Feb, 2022

ADELAIDE LIGHTNING captain Stephanie Talbot will be back for the Seattle Storm in 2022, the WNBA club keen to reassemble as much of its 2021 team as possible now it has retained Breanna Stewart who was being heavily courted by Sandy Brondello's New York Liberty.
In: Boomers & Opals — Thursday, 20 Jan, 2022


THE latest Australian Opals squad announced this week by Basketball Australia for the FIBA World Cup qualifiers in Serbia allegedly has been selected "on form" and so yes, it is great to see Anneli Maley there as we suggested here. But where is Lauren Scherf? And Kristy Wallace?
In: NBL, Boomers & Opals — Tuesday, 18 Jan, 2022

ROB Beveridge will take the reins of Australia's Boomers next month for FIBA World Cup qualifiers against Chinese Taipei and Japan so Brad Rosen and I swooped on the chance to revisit one of our favourite interviewees and great coaches for this week's Brad&Boti podcast. Hear how it all came about, and so much more.
In: WNBL, Boomers & Opals — Thursday, 13 Jan, 2022

WE love a good in-depth interview at our Brad&Boti podcasts and Melbourne's Tess Madgen - that rare commodity of a Boomer AND an Opal - is all that and more as she joins Brad Rosen and me to talk about the trip from the Barossa Valley to Tokyo, with many of the stops along the way.
In: NBL, Boomers & Opals — Friday, 7 Jan, 2022

THE best Australian-born coach not currently involved in the NBL, Rob Beveridge, finally has been recognised (remembered?) by Basketball Australia as the right man to fill in and lead the Boomers during Brian Goorjian's absence for next month's FIBA World Cup qualifying window.
In: NBL, Boomers & Opals — Wednesday, 5 Jan, 2022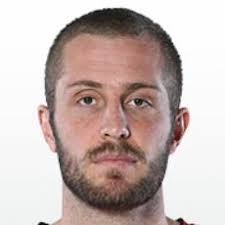 THROUGH no fault of Jesse Wagstaff's, it took Brad Rosen and I a while to secure the six-time Perth Wildcats NBL championship forward for our Brad&Boti podcast. But we managed to get him for an entertaining chat covering a lot of ground, his early days, playing at Metro State University and winning Gold at the Commonwealth Games.
In: Boomers & Opals, NBA — Tuesday, 4 Jan, 2022

HE DID it. Everyone following elite basketball in Australia knew it only was a matter of time but Josh Giddey did it for Oklahoma City Thunder against Dallas Mavericks. Did what, only those with their heads buried in the sand might ask? He became the youngest player ever to record an NBA "triple-double".