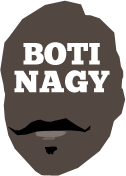 ---
Advertising opportunities available.
Please contact me.
---
In: WNBL, Boomers & Opals, Misc — Monday, 27 Mar, 2017
WHEN Erin Phillips tomorrow night wins the – as yet – unnamed AFLW equivalent of the Brownlow Medal, the 2006 FIBA Women's World Champion's name permanently should be engraved on it.
In: NBL, Boomers & Opals — Wednesday, 22 Mar, 2017
BASKETBALL Australia's decision to reappoint Andrej Lemanis to lead the Boomers on "Destination, Tokyo" was hardly a surprise but it took NBL and Brisbane support to get it done.
In: Boomers & Opals — Friday, 10 Mar, 2017
THE Opals need a new coach and it should be our own Australian "LaBron", Sandy Brondello.
In: WNBL, Boomers & Opals — Thursday, 9 Mar, 2017
SUZY Batkovic today claimed a major personal milestone in Australian sporting history, winning the WNBL's MVP award for a record fifth time, a success leaving many of us both angry and disappointed.
In: Boomers & Opals — Saturday, 18 Feb, 2017
EXPECT Basketball Australia any day soon to announce Andrej Lemanis' reappointment as Boomers coach for the next four-year cycle.
In: NBL, Boomers & Opals — Friday, 13 Jan, 2017
ONE of the biggest mysteries about Joey Wright's NBL coaching career is how his name routinely is absent from conversations about "the next Boomers' coach".
In: NBL, WNBL, Boomers & Opals — Monday, 26 Dec, 2016

IT'S Boxing Day in Australia and time for festive cheer and (NBL, WNBL) season greetings. So without further ado, here's our B.O.T.I. Christmas Carols to tide you over...
In: Boomers & Opals, Misc — Friday, 18 Nov, 2016
THIS time next week, Victoria's and Australia's basketball elite will gather yet again for the biggest event on our sport's annual calendar for the Pete's Bar Lunch.
In: NBL, Boomers & Opals — Friday, 11 Nov, 2016
IT really shouldn't be that hard to go a full Cairns Taipans NBL match on TV without the pressing need for commentators to refer to Nathan Jawai as "Outback Shaq".
In: NBL, Boomers & Opals — Sunday, 23 Oct, 2016
COMING up on Tuesday, it's your last chance - possibly ever - of seeing inspirational Hall of Famer Ken Cole at a live speaking engagement when he concludes his current tour of Australia in Sydney.