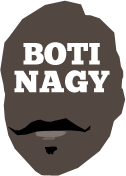 ---
Advertising opportunities available.
Please contact me.
---
In: NBL, WNBL, Boomers & Opals, NBA, SA, Flashbacks, Misc — Friday, 19 May, 2017
IT'S over. Goodnight and goodbye to The Advertiser, the Sunday Mail, the late lamented The News newspaper and to the mighty News Corp – formerly News Ltd – as I retire today after 43-plus years as a basketball writer.
In: Boomers & Opals, NBA — Sunday, 14 May, 2017
ERIN Phillips may have retired from WNBA after nine years and two championships but she has not given up on representing Australia and is likely to be part of the Opals camp in Phoenix next month.
In: WNBL, Boomers & Opals, NBA — Friday, 12 May, 2017
YESTERDAY's shock news Dallas Wings had released 2016-17 co-captain and Opals' Rio Olympics starter Erin Phillips troubled everyone except the dual-WNBA champion.
In: NBL, Boomers & Opals, NBA — Thursday, 11 May, 2017
BASKETBALL Australia may "go it alone" but equally may make a joint bid with Basketball New Zealand to secure FIBA's 2021 Asia Cup championship.
In: Boomers & Opals — Wednesday, 10 May, 2017
ASK any soccer player what the goal of his international career would be and he will say "playing in the World Cup." Ask a basketballer and the likelihood is: "Playing at the Olympics."
In: Boomers & Opals, Misc — Monday, 8 May, 2017
AUSTRALIA's NBL-based Boomers will face Japan, the Philippines and Chinese Taipei in the first round of Asian Group qualifiers ahead of FIBA's 2019 World Cup in China.
In: Boomers & Opals — Friday, 5 May, 2017
A CAMP was supposed to tip off in Phoenix, Arizona on Wednesday but instead the first Opals squad of 20-22 players will join new coach Sandy Brondello in the US next month now.
In: WNBL, Boomers & Opals — Tuesday, 18 Apr, 2017
WE tipped it months ago, confirmed it on April 9 but Basketball Australia waited until today to reveal what most wanted, Sandy Brondello as our new Opals coach through to Tokyo 2020.
In: NBL, WNBL, Boomers & Opals — Tuesday, 11 Apr, 2017

In: WNBL, Boomers & Opals — Sunday, 9 Apr, 2017
EXPECT a whopping great Easter present to arrive shortly for the WNBL in terms of a new, long-coveted and long-awaited television deal.