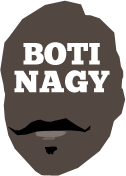 ---
Advertising opportunities available.
Please contact me.
---
In: Boomers & Opals, NBA — Wednesday, 28 Aug, 2019
ON the eve of the FIBA World Cup in China from Saturday, Canada's coach and NBA championship-winning Toronto Raptors boss Nick Nurse talks Olympics and pro player availability, plus a range of other topics including how close he came to being coach of the NBL's Adelaide 36ers.
In: NBL, Boomers & Opals, NBA — Saturday, 24 Aug, 2019
AUGUST 24, 2019! Remember the date because it is the day Australia's Boomers pulled off a glorious 98-94 victory over the USA for the first time since the two nations first crossed swords at the 1964 Tokyo Olympics.
In: Boomers & Opals — Friday, 23 Aug, 2019
HOLDING firm in front of a record Australian basketball crowd of 51,218, the USA took its unbeaten record over the Boomers to 26-0 with an impressive 102-86 victory last night in Melbourne's Marvel Stadium.
In: Boomers & Opals, NBA — Thursday, 22 Aug, 2019
THEY swagger out onto the court in their garish red, white and blue uniforms, spinning balls and turning heads with their silky skills and cocky confidence.
In: Boomers & Opals, NBA — Wednesday, 21 Aug, 2019
FORGET the basketball for a minute - even though it is what's allowed them to do great things - but Boomers triple-Olympians Patty Mills and Joe Ingles are far more than a pair of Aussie sports jocks.
In: Boomers & Opals — Tuesday, 20 Aug, 2019
THE excitement is real but the build-up to the FIBA World Cup could not be much worse for Australia's Boomers, where management has been the architect in the decline of this team's expectations at an unfortunate time where nothing anyone says has any real meaning anymore.
In: WNBL, Boomers & Opals — Monday, 19 Aug, 2019
FOUR players will be omitted from the current Chemist Warehouse Opals squad for the 2019 FIBA Asia Cup but where teams sit in their WNBA playoffs will have as big a bearing on selection as form or reputation.
In: Boomers & Opals — Saturday, 17 Aug, 2019
BACKING up from a disappointing 90-70 loss to Canada last night, the Boomers tonight attacked defensively, unearthed another diamond in Jonah Bolden and got the job done 81-73 at Perth's RAC Arena.
In: Boomers & Opals — Friday, 16 Aug, 2019
AS tempting as it will be for some pundits and fans to heap scorn on the Boomers for their 70-90 loss to Canada in Perth tonight, truth is it was an overdue reality check.
In: Boomers & Opals, Misc — Friday, 16 Aug, 2019
IT'S a massive week coming up for the Australian Indigenous Basketball's All Stars, with more ground-breaking to come next month in their historic first-ever match against an NBL team.