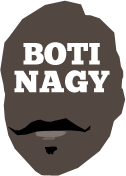 ---
Advertising opportunities available.
Please contact me.
---
In: WNBL, Boomers & Opals — Tuesday, 29 May, 2018
RACHAEL Sporn turned 50 on Saturday. One of Australian basketball's all-time great players and even better human beings figuratively hit the century-shot from halfcourt!
In: NBL, WNBL, Boomers & Opals, NBA, SA, Flashbacks, Misc — Monday, 28 May, 2018
APOLOGIES friends and readers. I know the site has been inactive for just over a week, and thanks to those who've contacted me, concerned for my wellbeing.
In: Boomers & Opals — Thursday, 17 May, 2018
LUC Longley and Mark Bradtke debuted together as Boomers at the 1988 Seoul Olympics and they're back on Australia's bench three decades later for upcoming internationals.
In: Boomers & Opals, NBA — Wednesday, 9 May, 2018
NBA championship winner Matthew Dellavedova and his Rio Olympics Boomers teammate Brock Motum both have declared themselves available for Australia's June-July FIBA World Cup qualifying window.
In: WNBL, Boomers & Opals, NBA — Saturday, 5 May, 2018
AUSTRALIA's Rio Olympics starting point guard Leilani Mitchell has signed a contract extension with Phoenix Mercury which should see her conclude her WNBA career in Arizona.
In: Boomers & Opals — Monday, 16 Apr, 2018
IT IS rare in sport to truly get a "sure thing" but nothing was surer than Australia's Opals and Boomers claiming Commonwealth Games basketball Gold Medals.
In: Boomers & Opals — Sunday, 15 Apr, 2018
AUSTRALIA's Boomers today claimed the Commonwealth Games men's basketball Gold Medal 87-47 from Canada, teaching it the three "Rs" of international basketball in a ruthless, relentless performance filled with the right stuff.
In: Boomers & Opals — Saturday, 14 Apr, 2018
AUSTRALIA's Opals, polished and efficient, tonight claimed their second Commonwealth Games women's basketball Gold Medal to match 2006's inaugural success, belting England 99-55 at Gold Coast Convention Centre.
In: Boomers & Opals — Saturday, 14 Apr, 2018
AUSTRALIA today produced a 3-point clinic to massacre Scotland in their Commonwealth Games semi final but it was a huge shot by Canada's Mamadou Gueye which turned the tournament on its head.
In: Boomers & Opals — Friday, 13 Apr, 2018
AUSTRALIA's Opals continued their undefeated march into tomorrow's Commonwealth Games' Gold Medal match with a fourth straight "ton" in a 109-50 semi final win over cross-Tasman rival New Zealand tonight at the Gold Coast.