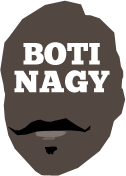 ---
Advertising opportunities available.
Please contact me.
---
In: NBL, Boomers & Opals — Friday, 22 Feb, 2019
ISAAC Humphries this morning changed what looked as if it might be a long night for the Boomers in Astana into a guaranteed first place Group finish with an 81-60 victory over Kazakhstan.
In: NBL, Boomers & Opals, NBA — Wednesday, 20 Feb, 2019
ADELAIDE's 2018 club MVP Mitch Creek, for almost a decade the "face of the 36ers" NBL club, inadvertently has become the "face of the Boomers" for this final window of FIBA World Cup qualifications.
In: WNBL, Boomers & Opals — Thursday, 10 Jan, 2019
MELBOURNE Boomers tackle the challenge of the dreaded "Doomsday Double" in this penultimate WNBL regular season round, with more Opals squad members than either Perth or Adelaide.
In: Boomers & Opals, Misc — Saturday, 8 Dec, 2018
MIES, Switzerland: Greek-born Andreas Zagklis is the new Secretary General of FIBA, succeeding Patrick Baumann who died tragically in October.
In: WNBL, Boomers & Opals — Tuesday, 4 Dec, 2018
FOOD FOR THOUGHT: NEWS our regular readers knew last month was confirmed today when the NBL's latest franchise, South East Melbourne Phoenix revealed their first marquee signing as Mitch Creek.
In: Boomers & Opals — Monday, 3 Dec, 2018
AUSTRALIA tonight scored 110 points as it buried Qatar beneath a 3-point scoring barrage at Margaret Court Arena in its 2019 FIBA World Cup Asian Zone qualifier.
In: Boomers & Opals — Friday, 30 Nov, 2018
IT'S official! After belting Iran 76-47 tonight at Margaret Court Arena, Australia is through to the 2019 FIBA World Cup in China, joining France, Czech Republic, Germany, Greece, Lithuania, Nigeria and Tunisia as among the first eight qualifiers.
In: Boomers & Opals — Wednesday, 14 Nov, 2018
MELBOURNE United teammates David Barlow and Craig Moller are "new" faces in Australia's Boomers to take on Iran and Qatar at Melbourne's Margaret Court Arena later this month, both great stories in their own right.
In: Boomers & Opals — Friday, 26 Oct, 2018
AUSTRALIA will take on Iran and Qatar in Melbourne in just over a month and wins will put beyond doubt the Boomers will be in China next year for the FIBA World Cup.
In: Boomers & Opals, Misc — Tuesday, 2 Oct, 2018
A LAST-gasp layup by big man Chris Patton not only secured the opening game of this year's annual Australian Indigenous All Stars' series over the New Zealand Maori National Team, but set up the Apunipima-sponsored outfit's fourth straight Trans-Tasman Championship.