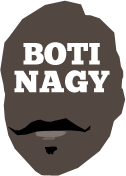 ---
Advertising opportunities available.
Please contact me.
---
In: Boomers & Opals, NBA — Tuesday, 6 Aug, 2019
THE drop out rate of the NBA's biggest stars from the USA's FIBA World Cup team has never been greater but ultimately that only means the defending champs will start slightly shorter favourites.
In: Boomers & Opals — Saturday, 3 Aug, 2019
IT wasn't only me who baulked and shook his head this week when Basketball Australia's recently appointed CEO Jerril Rechter boldly declared the 2019 Boomers as "our strongest ever".
In: Boomers & Opals — Thursday, 1 Aug, 2019
ALL of the Boomers games at the 2019 FIBA World Cup next month from China will be broadcast live and exclusively on Fox Sports, marking a second day of huge TV news for basketball lovers.
In: Boomers & Opals, NBA — Thursday, 25 Jul, 2019
THAT USA men's basketball squad released six weeks ago sure looked a solid outfit to take on Australia next month at Marvel Stadium, but the sudden spate of withdrawals means the Boomers are on a hiding-to-nothing.
In: NBL, Boomers & Opals — Tuesday, 16 Jul, 2019
THE Adelaide 36ers will add to their international experience next month by taking on the Philippines national side in Manila as part of the home team's preparations for the 2019 FIBA World Cup.
In: Boomers & Opals, NBA — Monday, 15 Jul, 2019
TRIPLE-Aussie Olympian Patty Mills has been recognised by the NBPA, winning the NBA's ultimate "glue guy" Backbone Award for San Antonio Spurs.
In: Boomers & Opals, NBA — Monday, 15 Jul, 2019
THE best way to dispel a rumour is come out and speak your truth, so it's high time we heard from Ben Simmons himself on his availability or otherwise for the Boomers this year.
In: WNBL, Boomers & Opals — Saturday, 6 Jul, 2019
ICONIC Australian basketball superstar and FIBA Hall of Famer, Michele Timms, has been selected to coach the World Team V The Americas at the Aurora Games Festival in Albany next month.
In: Boomers & Opals — Friday, 5 Jul, 2019
AUSTRALIA's Opals will be aiming to go "one better" in Bengaluru when they pursue the FIBA Asia Cup in the popular Indian city in September.
In: Boomers & Opals, NBA — Wednesday, 26 Jun, 2019
AUSTRALIA's FIBA World Cup intragroup rival Canada is looming largely on the horizon as a potential foil - a la the 2000 Sydney Olympics - yesterday appointing Toronto Raptors' NBA championship-winning coach Nick Nurse.