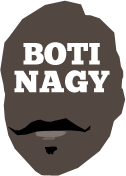 ---
Advertising opportunities available.
Please contact me.
---
In: Boomers & Opals — Wednesday, 12 Sep, 2018
SOMETIMES readers can encapsulate an issue far better than I so it is with some pleasure I turn the site over today to a non-Victorian interstate contributor wondering why Melbourne-based Basketball Australia has become so "one state-centric".
In: NBL, Boomers & Opals, NBA — Tuesday, 11 Sep, 2018
FORMER Cairns Taipans and Brisbane Bullets NBL import playmaker Travis Trice will represent the USA this week in 2019 FIBA World Cup qualifying matches against Uruguay and Panama.
In: WNBL, Boomers & Opals — Monday, 10 Sep, 2018
OPALS' coach Sandy Brondello, whose Phoenix Mercury took Seattle Storm to five games in their WNBA semi final, now will be barracking for the Storm to complete a championship sweep over Washington Mystics to get Sami Whitcomb to Spain as soon as possible.
In: WNBL, Boomers & Opals, SA — Friday, 7 Sep, 2018
MIKAYLA Pirini has forced her way back into MAC Adelaide Lightning's WNBL team which also is celebrating WNBA centre Kayla Alexander's selection for the 2019 FIBA World Cup in Tenerife, Spain later this month.
In: NBL, Boomers & Opals — Thursday, 6 Sep, 2018
BRIAN Kerle and Leroy Loggins may be two of the biggest and greatest names in the history of Queensland basketball, but both also retain massive legacies in two other great states, Victoria and South Australia respectively.
In: NBL, Boomers & Opals — Thursday, 30 Aug, 2018
THE NBL's annual preseason Blitz tournament has struck Gold with this year's event to be shared by Ballarat and Bendigo in regional Victoria's goldfields.
In: Boomers & Opals — Saturday, 25 Aug, 2018
AFTER the fiasco in the Philippines, further muddied by FIBA's fumbled and pathetic post "melee in Manila" rulings, if you were a Boomers player right now, would you be putting your hand up to play the fixture in Iran?
In: Boomers & Opals, NBA, Misc — Saturday, 25 Aug, 2018
OPALS' Rio Olympian Stephanie Talbot manufactured a huge 3-pointer yesterday to help Phoenix Mercury again knock Connecticut Sun out of the WNBL playoffs, 96-86.
In: Boomers & Opals — Wednesday, 22 Aug, 2018
MAKE no mistake. Sandy Brondello's Chemist Warehouse Australian Opals are starting afresh with a recast team for the FIBA World Cup in Spain next month.
In: NBL, Boomers & Opals — Tuesday, 21 Aug, 2018
ADELAIDE 36ers' All-NBL First Team selection Daniel Johnson is the only new face in the Australian Boomers' team to face Qatar in Doha on September 14 as part of FIBA World Cup qualifying.