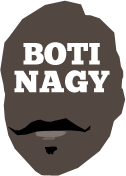 ---
Advertising opportunities available.
Please contact me.
---
In: WNBL, Boomers & Opals, NBA — Friday, 9 Jun, 2017
KEVIN Durant has unmistakenly stolen the spotlight of the 2016-17 NBA Finals, turning the championship series on its ear with three MVP games in Golden State's 3-0 lead over defending champion Cleveland.
In: NBL, Boomers & Opals, NBA — Thursday, 8 Jun, 2017
SOURCES TELL ME … 1 : OK, that should read "sauces" because this info round-up comes directly from key insiders, Messrs Hollandaise, Bernaise and Bechamel.
In: Boomers & Opals, SA, Misc — Friday, 26 May, 2017
ONE of the things we don't do well in basketball as a sport unto itself is preserve and honour the game's history and growth across Australia.
In: WNBL, Boomers & Opals — Wednesday, 24 May, 2017
FOUR-time Olympian Laura Hodges is the surprise inclusion and Alex Wilson the shock omission from the 21-player Australian Opals squad revealed today by Basketball Australia ahead of next month's camp in Phoenix and the Asia Cup in July.
In: Boomers & Opals, Misc — Monday, 22 May, 2017
AUSTRALIA's chances of putting our best foot forward at FIBA's 3X3 World Qualifying Tournament in Mongolia next month have suffered a blow with London Olympian Peter Crawford unable to participate.
In: Boomers & Opals — Saturday, 20 May, 2017
FIBA this week released the Groups for its Women's Asia Cup series in Bangalore, India from July 23-29 and there's a strong chance Australia and New Zealand are headed for an all-Oceania Final.
In: NBL, WNBL, Boomers & Opals, NBA, SA, Flashbacks, Misc — Friday, 19 May, 2017
IT'S over. Goodnight and goodbye to The Advertiser, the Sunday Mail, the late lamented The News newspaper and to the mighty News Corp – formerly News Ltd – as I retire today after 43-plus years as a basketball writer.
In: Boomers & Opals, NBA — Sunday, 14 May, 2017
ERIN Phillips may have retired from WNBA after nine years and two championships but she has not given up on representing Australia and is likely to be part of the Opals camp in Phoenix next month.
In: WNBL, Boomers & Opals, NBA — Friday, 12 May, 2017
YESTERDAY's shock news Dallas Wings had released 2016-17 co-captain and Opals' Rio Olympics starter Erin Phillips troubled everyone except the dual-WNBA champion.
In: NBL, Boomers & Opals, NBA — Thursday, 11 May, 2017
BASKETBALL Australia may "go it alone" but equally may make a joint bid with Basketball New Zealand to secure FIBA's 2021 Asia Cup championship.