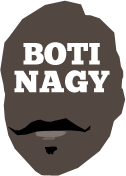 ---
Advertising opportunities available.
Please contact me.
---
In: Boomers & Opals — Saturday, 2 Jul, 2022

THON Maker may not have been Australia's best player in its FIBA World Cup qualifying 98-52 rout of Japan last night at John Cain Arena, but he certainly got the ball rolling by blocking consecutive shots before splashing a 3-pointer in a 12-0 Boomers rally that ended this as a contest.
In: Boomers & Opals — Friday, 1 Jul, 2022

MITCH McCarron last night celebrated his 30th birthday with a game opening triple, then a sweet drive as Australia ultimately weathered every challenge and rolled out a 76-69 FIBA World Cup qualifying win over China at a loud and at times raucous John Cain Arena.
In: NBL, Boomers & Opals, NBA — Monday, 20 Jun, 2022

WHAT just happened in the week that was? Well here is your one-stop wrap of this week's going's on at Basketball On The Internet while I have been otherwise engaged and distracted. Hey! Real basketball folk know the June long weekend is junior carnivals time and sometimes it can take a moment to regather your wits!
In: NBL, Boomers & Opals, NBA — Friday, 17 Jun, 2022

AT a time when we've unfortunately grown accustomed to throwing around words such as "great", "legend", "icon" and "GOAT" (Greatest Of All Time) with the same ease social media's abundant keyboard warriors rush to take offence, Andrew Gaze continues to stand head-and-shoulders above the most elite of Australian sportsmen.
In: Boomers & Opals, NBA — Tuesday, 14 Jun, 2022
By Percy Allen
Seattle Times
Ezi Magbegor is having a breakout season. It might be just the start for the Storm's budding star.
In: Boomers & Opals, SA — Sunday, 5 Jun, 2022

SOUTH Australian basketball has lost four of its greats - three of its mightiest players of a bygone era and one of its most fabulous non-playing characters - in the past few months but their legacies live on, the game in the state heavily influenced by their presence and guidance over the long, long haul.
In: Boomers & Opals — Tuesday, 31 May, 2022

YOU'VE got to love it when a rookie comes on for her first run as an Opal, lines up at the keyway, snatches an offensive rebound from a missed free throw, gathers herself with a dribble, scores and takes the foul before adding a bonus free throw. Welcome to international play Anneli Maley.
In: Boomers & Opals — Monday, 30 May, 2022

JAPAN yesterday overhauled a 10-point deficit, held onto a three-point lead, then stood back to allow Maddi Rocci a two-point layup which preserved a 56-55 Game 2 win in their three-match exhibition series against Australia. Surely that wasn't the play acting-Opals coach Cheryl Chambers drew up.
In: Boomers & Opals — Friday, 27 May, 2022


A PAIR of Opals Boomers, a rookie and a veteran tonight laid waste to a bold Japan, winning the opening game of a three-match exhibition 72-66 at Sydney's Quaycentre. The Tokyo Olympics Silver Medallists seized control in the third, only to see Jade Melbourne and Sara Blicavs snatch it back.
In: NBL, Boomers & Opals — Friday, 20 May, 2022

BRAD Rosen and I had the GOAT of Australian basketball (if not pro sports) coaching, Brian Goorjian, as our interviewee on our Brad&Boti podcast well before the Tokyo Olympics. There's been two seasons with Illawarra in the NBL since, a Bronze Medal and now the region's "Euroleague" - the East Asian Super League.