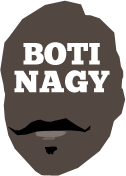 ---
Advertising opportunities available.
Please contact me.
---
In: Boomers & Opals — Monday, 25 Jun, 2018
ANTHONY "Dr Mick" Drmic is a late inclusion into the Boomers' team to take on Japan and the Philippines either side of this weekend in the final stage one phase of FIBA World Cup qualifications.
In: Boomers & Opals — Sunday, 24 Jun, 2018
THE joy and exuberance of a Boomers camp is something to savour and relish according to head coach Andrej Lemanis, five days out from a showdown with Japan in Japan.
In: Boomers & Opals — Thursday, 21 Jun, 2018
THE excitement is building for Australia's Boomers on the eve of the final (Phase One) FIBA World Cup qualifying window on the road to Japan and the Philippines next week. Here's what head coach Andrej Lemanis had to say today.
In: NBL, Boomers & Opals, NBA, SA — Saturday, 16 Jun, 2018
WHILE the basketball world braces amid rumours Kawhi Leonard and Paul George will join LeBron James at the LA Lakers next season, Cleveland Cavaliers assistant Mike Longabardi should have some of the answers for local NBA fans.
In: NBL, WNBL, Boomers & Opals — Friday, 15 Jun, 2018
WILDCATS' TWO FINDS: PERTH is in the news for all the right reasons this week with the Lynx signing Rio Olympian Katie-Rae Ebzery and the Wildcats retaining vice-captain and Western Australian (Youth) of the Year, Greg Hire.
In: Boomers & Opals — Tuesday, 12 Jun, 2018
WORLD Uni Games Gold Medallist Darcee Garbin is the fresh new face to emerge in an Opals team bound for a four-nation tournament in China next month.
In: Boomers & Opals — Thursday, 31 May, 2018
MATTHEW Dellavedova and Thon Maker of the NBA's Milwaukee Bucks, and Perth Wildcats trio Angus Brandt, Nick Kay and Jesse Wagstaff lead the Boomers team bound for the June/July FIBA World Cup qualifying window.
In: WNBL, Boomers & Opals — Tuesday, 29 May, 2018
RACHAEL Sporn turned 50 on Saturday. One of Australian basketball's all-time great players and even better human beings figuratively hit the century-shot from halfcourt!
In: NBL, WNBL, Boomers & Opals, NBA, SA, Flashbacks, Misc — Monday, 28 May, 2018
APOLOGIES friends and readers. I know the site has been inactive for just over a week, and thanks to those who've contacted me, concerned for my wellbeing.
In: Boomers & Opals — Thursday, 17 May, 2018
LUC Longley and Mark Bradtke debuted together as Boomers at the 1988 Seoul Olympics and they're back on Australia's bench three decades later for upcoming internationals.