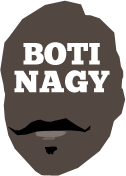 ---
Advertising opportunities available.
Please contact me.
---
In: NBL, Boomers & Opals, NBA — Sunday, 6 Dec, 2020
THE great man, Andrew Gaze, joins Joseph Corr on his increasingly popular NBL Pocket Podcast and talks about so many topics that will surprise you that it is absolutely compelling listening!
In: NBL, WNBL, Boomers & Opals, NBA — Wednesday, 2 Dec, 2020
THE phone rings, the caller ID says Brad Rosen. It may not exactly be the Bat-signal over Gotham City but we all know what it means. The Brad and Boti Podcast is back and talking (mainly) WNBL!
In: NBL, Boomers & Opals, NBA — Tuesday, 1 Dec, 2020
MOST of us have an Andrew Bogut story or two and rarely are they more relevant than today, Australia's premier big man announcing his retirement as a player at his @RogueBogues podcast.
In: WNBL, Boomers & Opals, SA, Misc — Monday, 26 Oct, 2020
THE sight of Julie Nykiel inbounding a baseline ball after an opposition basket, sprinting up the split-line and receiving a pass back for a layup was one of the most common on courts across SA and Australia for more than a decade in the 70s-80s.
In: Boomers & Opals, SA, Flashbacks — Sunday, 31 May, 2020
IF you've been wondering where I've been lately, truth is with COVID-19, there's just been a lot of tail-chasing stories which I've happily left to others while being prompted to write a memoir, as inspired by former journo colleagues Derek Pedley and Vincent Ross.
In: WNBL, Boomers & Opals — Monday, 18 May, 2020
FORMER WNBL Head Sally Phillips partially breaks her silence on what drove her from the role:
On Friday 24th April 2020, some old wounds were reopened as I read about Raelene Castle and the 'abhorrent' bullying she was subjected to at the hands of "faceless people."
In: NBL, Boomers & Opals, NBA — Sunday, 17 May, 2020
INSPIRED by The Last Dance series on Netflix - if you don't know what that is, you shouldn't be here - NBL Pocket Podcast hit me up last week for a searching look back on our own NBL "GOAT" Andrew Gaze, asking the question, how good was he?
In: NBL, WNBL, Boomers & Opals — Monday, 4 May, 2020
WE couldn't stop ourselves! Brad Rosen and I jumped on the phones and decided you simply HAD to know what we're thinking. We could change the world! Or, you know, not.
In: Boomers & Opals — Friday, 27 Mar, 2020
TWENTY-EIGHT isn't only the birthdate of all the best people, but the key figure in Australian basketball's international standing, as revealed again today with FIBA announcing its 2022 World Cup for Women to be staged in NSW.
In: NBL, WNBL, Boomers & Opals — Thursday, 26 Mar, 2020
BRAD Rosen and I offer up our encore podcast, reviewing the NBL and WNBL seasons of 2019-20 and all that went down.