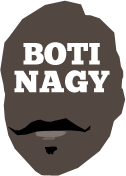 ---
Advertising opportunities available.
Please contact me.
---
In: NBL, Boomers & Opals, NBA — Friday, 15 Apr, 2022

BILL Mildenhall is one of Australian basketball's greatest referees and arguably the most respected in NBL history. He's done it all when it comes to officiating - including ref the Dream Team in Barcelona 1992 - so Brad Rosen and I were thrilled to get him revisiting Memory Lane for this Brad&Boti podcast.
In: WNBL, Boomers & Opals, Misc — Friday, 8 Apr, 2022

THE WNBL Grand Final Series goes to a deciding Game 3 tomorrow in Melbourne but Brad Rosen and I were lucky enough to have Perth Lynx superstar Sami Whitcomb as our guest for this week's Brad&Boti podcast. Sami has one of the most amazing stories you're ever going to hear.
In: WNBL, Boomers & Opals — Friday, 1 Apr, 2022

IN a season when it was definitely possible - if not probable - to lose complete faith in women's basketball in Australia, at least the WNBL had its MVP Anneli Maley right and tomorrow's Grand Finalists also promising finishing a dreadful year on a strong note. It was more than what we could have hoped for.
In: WNBL, Boomers & Opals — Wednesday, 23 Mar, 2022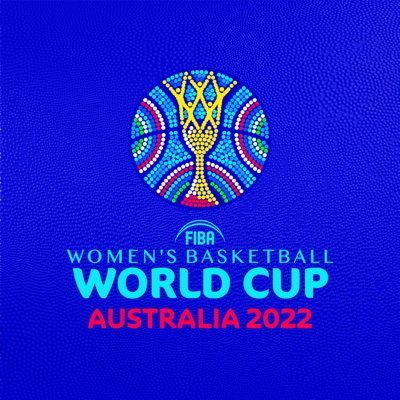 FINALS tip off tomorrow in the WNBL and we're drawing closer to the FIBA Women's World Cup but taking Basketball Australia or the current women's league seriously anymore is still beyond my meagre capabilities. Maybe I need a spouse to do my thinking for me and give me clarity. It seems to be all the rage.
In: Boomers & Opals — Thursday, 3 Mar, 2022

YOU know every time soccer has a draw for a World Cup, there's always a so-called "Group of Death". Tonight, as living legend Michele Timms fondled the appropriate balls for FIBA, the Opals drew the Group of "A Large and Painful Hickey," with several sleeper teams for the 2022 Women's World Cup in Sydney.
In: Boomers & Opals — Monday, 28 Feb, 2022

NICK Kay went one step better again today with a super-rare international triple-double as he led Australia to a resounding 90-71 victory over a feisty Chinese Taipei to close this World Cup Asian Qualifying window with the Boomers completing a 3-0 sweep in Okinawa. Angus Brandt started strongly and finished with 13 points.
In: Boomers & Opals — Sunday, 27 Feb, 2022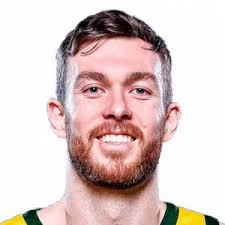 PLYING his trade now in Japan as a quality international professional basketballer, Boomers centre Nick Kay had no qualms about his Japanese opponents in Australia's 80-64 FIBA World Cup Asian Qualifying win tonight in Okinawa, dominating in myriad ways and closing the third quarter with a sizzling shot.
In: Boomers & Opals — Friday, 25 Feb, 2022

CHINESE Taipei opened with a 3-point basket but from there to the end, Australia's "Baby" Boomers dominated their World Cup Asian Qualifier in Okinawa, Japan to win 98-61, a 28-11 first quarter book-ended with a 28-9 last to make it comfortable for interim head coach Rob Beveridge.
In: Boomers & Opals — Monday, 14 Feb, 2022

WITH easily its best first half of the tournament, Australia today smacked Korea 79-61 in Belgrade, but had this FIBA World Cup Qualifier wrapped up 51-20 by the main interval through some intense defence and great offensive ball movement. Captain Sami Whitcomb and veteran Cayla George dominated the early going.
In: Boomers & Opals — Sunday, 13 Feb, 2022

SERBIA qualified today for the 2022 FIBA Women's World Cup in Sydney from September 22 when it surfed home on the back of a roaring home crowd in Belgrade to punch its ticket 78-71 over Australia, the Opals' cause set back by the unexpected loss of starter Steph Talbot to a notorious disqualifying foul.