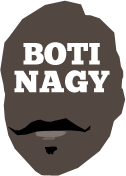 ---
Advertising opportunities available.
Please contact me.
---
1-1 for 3X3
Tweet
THE Australian women's team contesting the FIBA World 3X3 Championship in Nantes, France is 1-1 after dropping its opener to No.6 ranked Ukraine but bouncing back against China.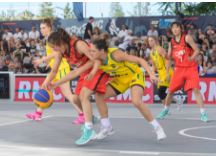 The Aussies - Rebecca Cole, Carley Mijovic, Nadeen Payne and Amelia Todhunter - have gone into the championship ranked 20 so their 21-7 win over 12th-ranked China was particularly good and kept them alive in Pool C of the tournament.
Japan, ranked 15, next is on the schedule for the Aussies at 2am on Tuesday (AEST).
Australia will start slight favourite, the Japanese having gone down to No.3 seed Netherlands, but beating China 19-9.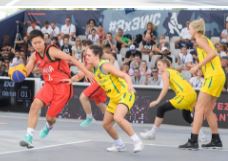 The Aussies then still must negotiate pool leader Netherlands, with only the group's top two teams advancing to the quarter-finals.
Top-seeded Hungary is in Pool A with Russia (8), Germany (9) Kyrgyzstan (17) and Kazahkstan (18).
In Pool B, Spain (10) leads Switzerland (7), No.2 seed France, Turkmenistan (16) and Venezuela (19).
Pool D comprises fourth-seeded Italy, with Czech Republic (5), Andorra (11), Argentina (13) and Bahrain (14).
Beaten 21-12 by Ukraine, to bounce back and beat China was a trerrific response by the Aussie team.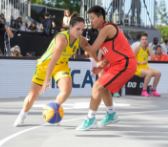 Their last two intrapool games, both in the early hours on Tuesday, will be challenging but not impossible.
In the men, top seeds Serbia and Slovenia, countries where 3X3 basketball is especially popular as shown by their many teams at the recent FIBA World Tour Event in Ulaanbaatar, widely are expected ultimately to play off for the Gold.
Australia is a long way behind the rest of the world in the 3X3 form of the sport, which last week was approved for the Tokyo Olympic Games in 2020.
Champions League Basketball is the nation's foremost exponent and entrepreneur of the halfcourt game and endorsed by FIBA. But CLB also recently found with its champion men's team Townsville competing in the FIBA World Tour qualifying event in Mongolia, that we are lagging in this area of the sport.
"It was a real eye-opener and a very physical style of the game," CLB general manager Matt Hollard said.
Australia did not qualify a men's team for FIBA's 2017 3X3 World Championship due to its lowly world ranking.
New Zealand, which is competing in Pool D of the men's tournament in Nantes, has lost to Indonesia 12-15 but beat South Korea 15-13. The Kiwis are ranked 12th, Indonesia 13 and the Koreans 20th.
The Netherlands and USA also are in their pool.
Australia's poor men's world ranking is a result of its lack of events and player numbers participating, CLB3X3's tireless efforts and events across the nation picking up the slack and paving the way for initial inroads.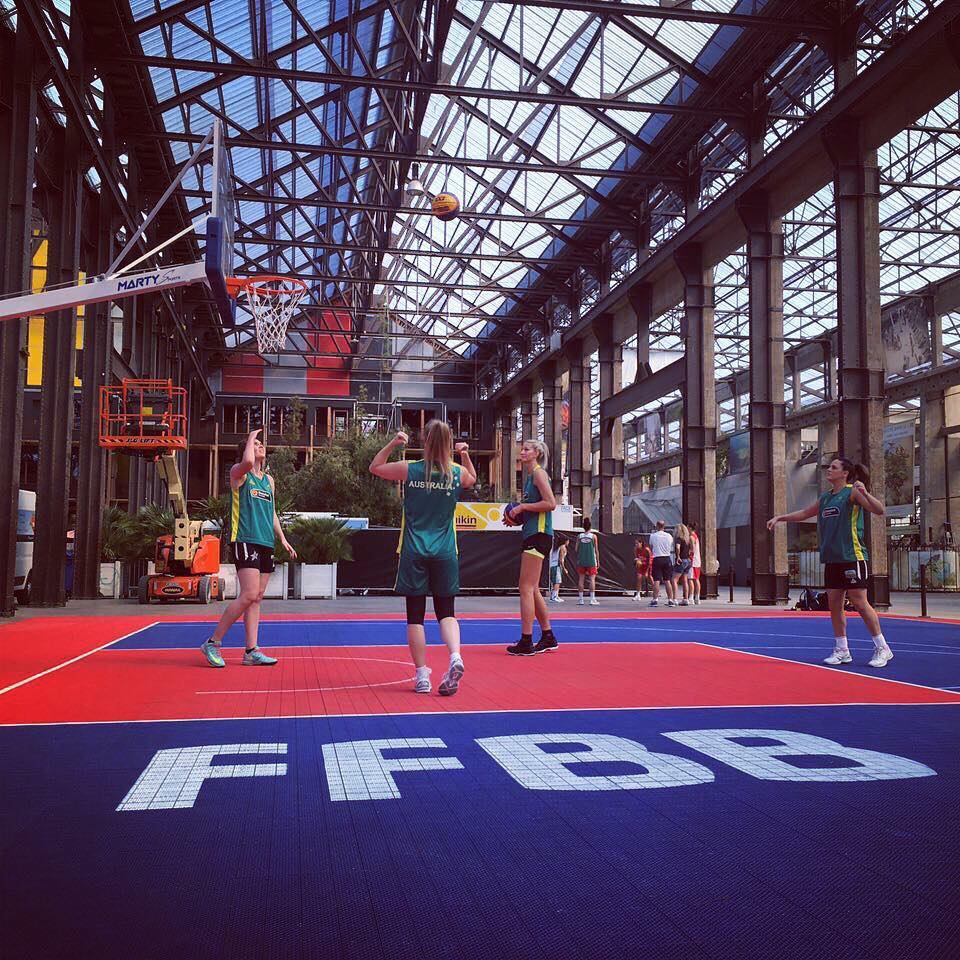 READY TO ROLL: The Australian girls prior to their tournament opener against Ukraine.