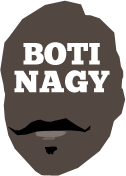 ---
Advertising opportunities available.
Please contact me.
---
2-2 at 3X3
Tweet
AUSTRALIA bowed out of the FIBA 3X3 Women's World Championship in Nantes, France early this morning when beaten by Pool leader Netherlands, albeit 16-14 in overtime.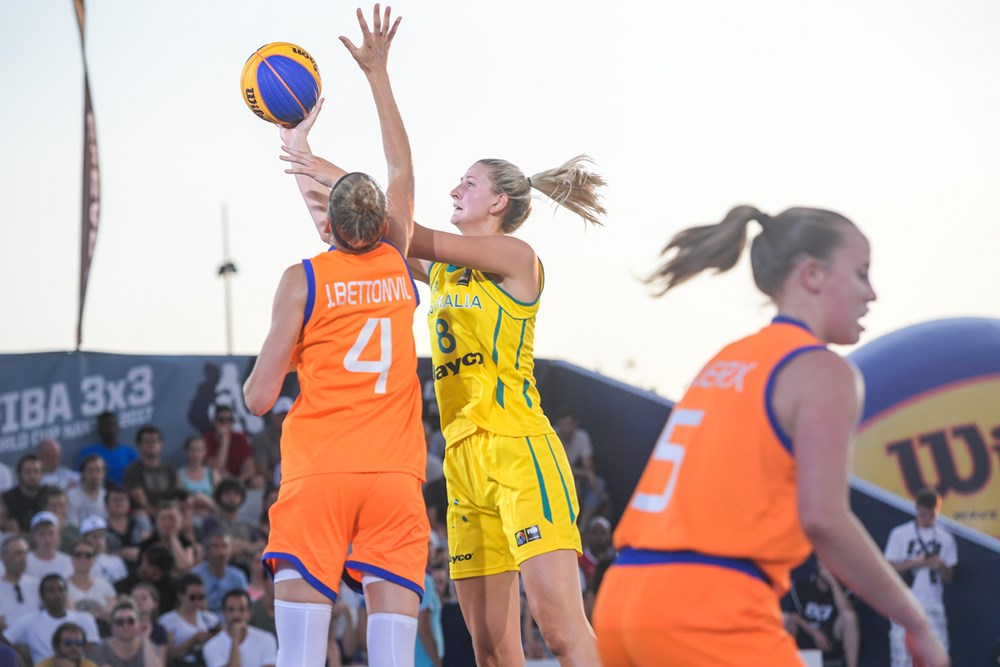 FALLING SHORT: Australia's Carley Mijovic in action against Netherlands. Pic courtesy FIBA.
Earlier, Rebecca Cole, Carley Mijovic, Nadeen Payne and Amelia Todhunter belied Australia's #20 world ranking by ousting 15th-seeded Japan 18-8.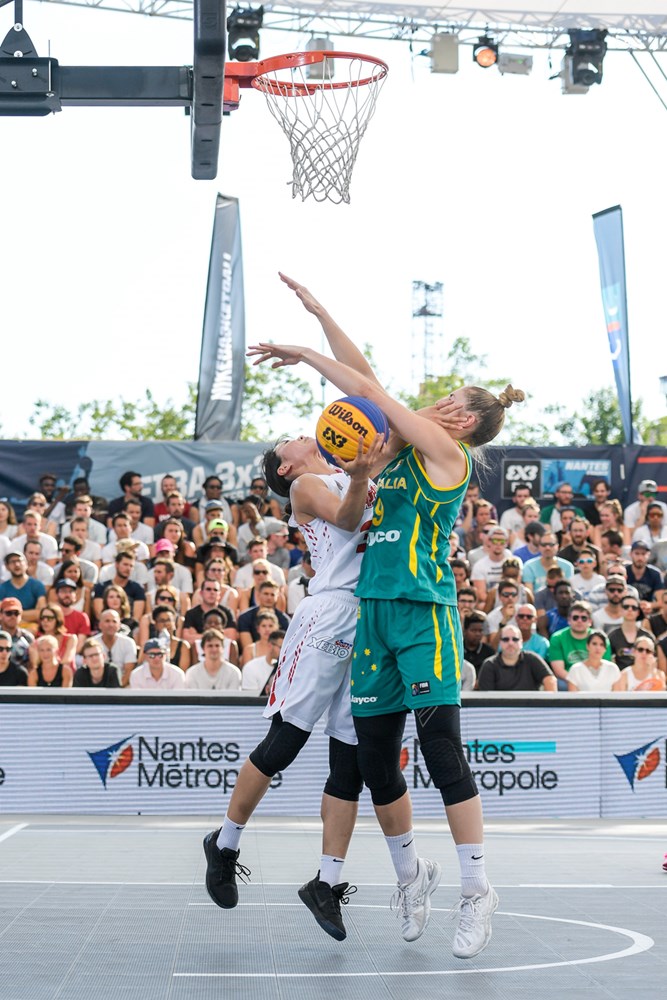 OI OI OI! Rebecca Cole clashes with her Japanese opponent, earlier today. Pic courtesy FIBA
Ranked third in the world, Netherlands were strong favourites to move into the quarter-finals but were matched throughout by our WNBL foursome.
Todhunter stuck a long bomb to force the game into the extension where under FIBA 3x3 rules, the first team to score two points in the extra period wins.
Netherlands' Karin Kuijt struck a long-range missile from a defensive rebound and for the second year in succession, Australia was coming home empty-handed, ousted ahead of the finals.
Truth is, but for Champions League Basketball's FIBA-endorsed CLB3X3 tournaments, Basketball Australia has been typically slow in picking up on the short-form game, which debuts in 2020 at the Tokyo Olympic Games.
Hopefully by then, Australia will have considerably greater experience, higher world ranking points and a transparent and efficient selection policy which ensures our best-equipped crews are ready to head off to take on the world.
That said, Cole, Mijovic, Payne and Todhunter did us proud with their effort and endeavour in the green-and-gold.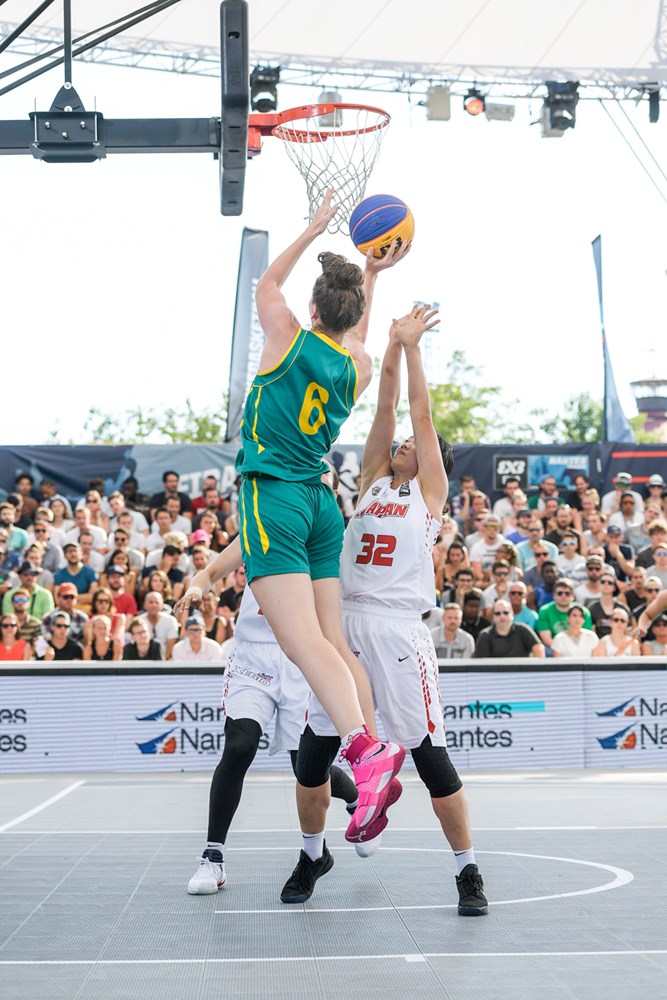 GO NADS! Nadeen Payne gets to the hoop. Pic courtesy FIBA