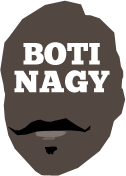 ---
Advertising opportunities available.
Please contact me.
---
36ers facing huge challenge in Utah
Tweet
THE enormity of the task of beating an NBA team was brought home yesterday to the NBL's Adelaide 36ers as they watched Saturday's opponent the Utah Jazz smack Toronto Raptors 110-95.
The 36ers were in the stands at Vivint Smart Home Arena in Salt Lake City as South Aussie star Joe Ingles returned from a lower leg concern to celebrate his 31st birthday with 24 points in 23 minutes of the Jazz's win.
Ingles long ago ceased just being someone playing NBA basketball, elevating into a bona fide NBA player and factor.
Leading a storied franchise such as Utah's in 3-point makes last season will do that.
Utah's tall - and long - centre Rudy Gobert had a double-double with 13 points and 10 rebounds in 25 minutes, Donovan Mitchell 12 points in 25 minutes and Ricky Rubio 15 points in 24.
In response, Kawhi Leonard had 17 points in 18 minutes for Toronto, which hosts Melbourne United on Saturday.
"Instead of just watching the game and enjoying it, I'm sitting here scouting so it's a different mentality for me right now," Sixers second-year import guard Ramone Moore said.
"It's a fast-paced game. For me, I'm just looking to see how they play defence and also how I'm going to guard the guy I'm guarding."
That could even be Ingles, given the 36ers' propensity for playing small ball and running with three guards - Adris DeLeon, Nathan Sobey and Moore - at times.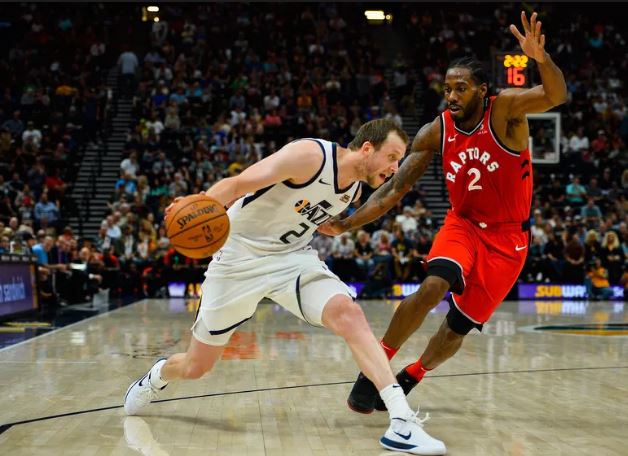 "He actually brought them back," Moore said of Ingles (above). "I think Toronto got into a big lead, they went into a zone, kinda stopped them a little bit. Then Joe hit some big threes, and got an and-one and got himself going."
The 36ers would have been buoyed by NZ Breakers' fighting loss to Phoenix Suns today. But then the Suns did finish in the Western Conference dungeon last season while Utah was amid the elite of the NBA.
"I mean there's a lot of talent out there, you know," 36ers forward Majok Deng said.
"You just wanna scout and see how they play and try and translate that to the game, come Friday night."
Game time is 9.30am on Saturday (10am AEST), with the match live on free-to-air TV on 9GO!
* * *
DANIEL Johnson is the new captain of the Adelaide 36ers, succeeding Brendan Teys.
The team voted on its new leadership in Salt Lake City and DJ won the nod.
A three-time 36ers club MVP and NBL All Star Five selection, Johnson finally was elevated into the Boomers for 2019 FIBA World Cup qualifying games and acquitted himself with some distinction.
En route to the Grand Final Series, Johnson led the 36ers' scoring and rebounding last season, averaging 16.3 points and seven rebounds per game.
"It's a privilege to be captain of the club, especially one that I've been at for so long," Johnson said.
"I'm lucky to have a lot of good leaders on the team to help me out with the job, so I'm looking forward to it."
Johnson also was high in his praise for outgoing captain Teys, Nathan Sobey joining team leadership as his vice-captain.
"He's been a great captain and led us to a Grand Final Series last year," Johnson said of Teys.
"He's always level-headed, always preaching the message of the coaches and stays really true to his values, so I would like to do that as well."
Johnson, will lead the 36ers for the first time on Saturday against the Jazz. We never doubted it.