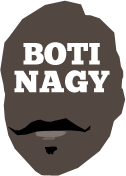 ---
Advertising opportunities available.
Please contact me.
---
36ers emphatically pluck Hawks
Tweet
IN the battle of wills which long has typified Adelaide-Illawarra NBL clashes, tonight it was the 36ers who emphatically rammed their game down the Hawks' throats.
Repeatedly falling to the gameplans of Illawarra coach Rob Beveridge and his ability to stifle their run, stunt their offence with nifty zone combinations and have them go off-topic to their ultimate demise, this time it was the 36ers who immediately and relentlessly asserted their authority.
Extended fullcourt pressure, double and triple teams, arms in passing lanes, deflections and committed rotations - Adelaide opened the gates early as Daniel Johnson (8 points on a perfect 3-of-3 shooting) and Josh Childress (6 points on 2-of-2 threes) pushed their first quarter lead to 32-20.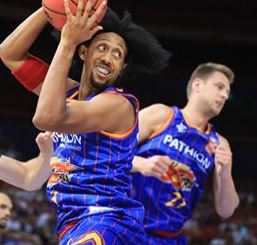 If Tim Coenraad hadn't nailed a 3-pointer and taken the ball hard to the hoop to close the period, Illawarra would have looked completely out of it.
By halftime it was, as the Sixers delivered a second 32-point period to motor to a 64-45 lead, their 64 points the second highest first-half score this season, behind only the 69 they enjoyed against Sydney in Round 3.
Joey Wright's 250th win as an NBL coach could not have been sweeter, the ultimate 112-90 final score even flattering the Hawks, who trailed 81-110 before he cleared his bench.
Nathan Sobey was back to his best, his game-high 25 points on 11-of-14 shooting, with 3-of-3 threes. (It was a far cry from his 0-of-2 shot attempts against Cairns eight days earlier or his 2-of-14 against the Taipans before that, when 10 of them were 3-point attempts.)
He had the numbers back in proportion, taking the ball hard to the hoop and leaving his threes until just the most timely moments. His six assists, six boards and three steals rounded out arguably his best night of the season.
Adelaide boasted six players in double-figure scoring, had the luxury of monitoring Mitch Creek's minutes to less than half the game - he had seven points and if a little sharper from the stripe, would have made it seven Sixers in double digits - Majok Deng also with nine.
Anthony Drmic, returning from a knee injury, iced consecutive 3-pointers as he again found his touch and made the 36ers look so very potent again, the big crowd at Titanium Security Arena welcoming him back at full volume.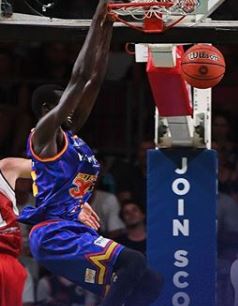 That's not to mention Ramone Moore's silky skills and clever hoops or Matt Hodgson's efficiency around the basket.
This one was going to be Wright's night, Demitrius Conger and Rotnei Clarke offering general resistance for the Hawks, and Nick Kay bobbing up here and there.
Can Illawarra turn it around by Sunday in Wollongong? Of course. It's just that this Adelaide team does have Childress, Moore and Shannon Shorter, who played no part in last season's fadeout at the Hawks' hands.
Wearing the heritage round uniform of the club's 1999 champion also didn't hurt as Adelaide took its win streak to six.
In Wollongong, Illawarra is sure to get to the stripe more than tonight, its 5-of-6 return reflecting a lack of offensive intensity, its 53-37 hammering on the boards and 20 turnovers the reason Beveridge kept looking for a working combination.
"It wasn't about penalising any players we were just, geez we are down a lot," Beveridge said.
"We put ourselves on the back foot right from the start. Adelaide are the best team in the country at transition."
It definitely looked that way in the first quarter with two steals in succession ballooning a 12-11 lead to 20-11 in 82 seconds.
ADELAIDE 36ERS 112 (Sobey 25, Johnson 17, Childress 14, Moore 12, Hodgson, Shorter 10; Johnson 10 rebs; Shorter 7 assts) d ILLAWARRA HAWKS 90 (Clarke 17, Conger 16, Coenraad 15, Ogilvy 10; 4 with 4 rebs; Clarke 4 assts) at The Fortress, Titanium Security Arena.