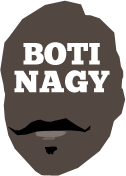 ---
Advertising opportunities available.
Please contact me.
---
36ers import stranded in Texas
Tweet
ADELAIDE 36ers import playmaker Shannon Shorter is stuck in Texas, but still one of the more fortunate victims of hellacious Hurricane Harvey which has devastated the American state.
Texas has a population of 27.8 million - more than Australia - and it has been chaotic, particularly in Houston where Harvey has been dumping rain for the past four days, paralysing the city.
Shorter, 28 and 193cm, is from Houston, where the airport (pictured below) is under water and there is no relief in sight from the relentless downpour.

"Shannon got out of Houston and is in Dallas but his passport is at home and by now, could be under six feet of water," 36ers coach Joey Wright said yesterday, Shorter originally scheduled to arrive tomorrow.
Adelaide entertained recommending Shorter seek a new passport in Dallas, which only would have taken two days, and he could have been en route, albeit with minimal luggage but with 36ers merchandise and basketball gear awaiting him on arrival in Australia.
But the club was greeted with better news today when both Shorter (pictured) and his agent contacted the 36ers, confirming he had evactuated his family safely on to Dallas.

"Fortunately the family house is on high ground so there's no issues with the passport, other than the fact it's in Houston and he's now in Dallas," 36ers chief executive Guy Hedderwick said.
On the downside, while his immediate family is safe, a cousin has lost everything to the surging waters in Houston.
"I'm not sure if it's Shannon's cousin or his mother's cousin but yeah, they've been wiped out," Sixers operations manager Joe Tertzakian said.
"Under the circumstances, he is upbeat and keen to get out here."
The plan currently is for Shorter to return to Houston to collect his passport and a handful of items and for him to arrive in Adelaide early next week.
Local businesses in Adelaide connected to Shorter for his time as a Sixer - such as his car provider, apartment provider, internet connector - have recognised the gravity of his situation and shown great compassion and understanding, offering their support to him.
A star at North Texas University in the Sun Belt Conference as a college player, Shorter is a seasoned campaigner with seven years as a pro in China, Argentina, Japan, Israel, Mexico, Turkey and France.