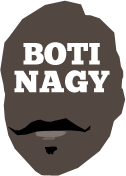 ---
Advertising opportunities available.
Please contact me.
---
36ers make Dinos charge extinct
Tweet
SINGAPORE: Adelaide tonight fired its first shot in the international Merlion Cup here, and what a shot it was, shattering Yulon Luxgen Dinos 104-46.
Bigger, stronger, faster, more athletic and just, well, fundamentally way better, the 36ers' opening game in the seven-team Asian tournament was a feast of spectacular dunks and elite ball movement.
As far as preparation for the NBL season, the match gave the Sixers a chance under match conditions to work on their fullcourt pressure and for on-court bonding, Adelaide's eight local returnees now supplemented by three new imports in Shannon Shorter, Ronald Roberts and Ramone Moore.
If that was the goal, that box certainly was ticked.
"We took care of the game and got the win," assistant-coach Kevin Brooks said. "Firstly, it was valuable court-time for our imports.
"We got some really good stops and we were happy with our D.
"We need more work on our fullcourt presence and to trap a lot quicker.
"And we need more work on our zone offence. We don't want the ball sticking in hands."
Adelaide's defensive pressure cracked Yulon's resolve midway through the second period, its 38-14 third quarter exceptional before holding the team from Chinese Taipei to 7 last quarter points.
Understandably the 36ers had a modest start, Yulon's Bryan Davis, a two-time MVP of the Taiwanese league, causing the Sixers' bigs a few challenging moments.
The further the game went though, the uglier it became for Yulon which lost its tournament opener by 20 to Singapore Slingers, Adelaide's intragroup opponent tomorrow.
Adelaide boasted seven players in double figures, Shorter leading the way with 20 and 11 rebounds, Roberts 19 and 12 boards, Daniel Johnson and Mitch Creek with 13 apiece, Anthony Drmic 11, Nathan Sobey and Matt Hodgson 10, plus 12 caroms.
Shorter also had two assists and was credited with two steals. But several of his deflections and his defensive activity were responsible for additional Yulon turnovers.
Dominating the glass 62-31, Adelaide had its way with Yulon, which enjoyed its best run midway through the second quarter as Adelaide started to break away, leading 32-17.
Davis stole the ball at midcourt for a basket which ignited an 8-0 run, Yulon's best sequence of the game and concluded with a 3-pointer by Kuo-Tseng Tsui.
Trailing 25-32, Yulon was feeling it!
By the time they let go, Adelaide had responded with a 17-0 run to halftime.
Roberts stuck a reverse to start it off, Creek then throwing down a big dunk.
Sensing a momentum swing, Yulon debated a time-out, took it, but it did little to stall the avalanche.
Adam Doyle stole the ball to feed Johnson, Adelaide's defensive pressure demonstrably better.
Shorter stuck a jumpshot, Drmic stroked a three, then Hodgson threw down a dunk.
And it wasn't over there.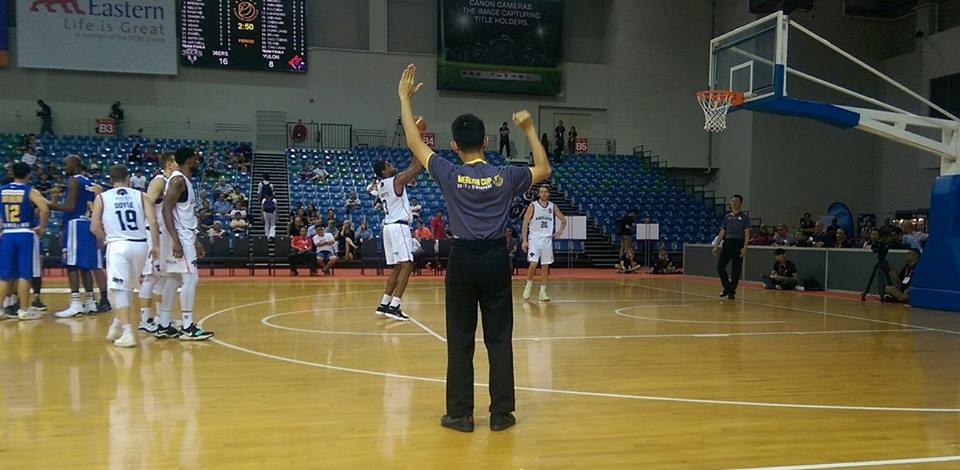 FREE THROW: Ronald Roberts fires up a free throw while Yulon debate the next rebound.
Fouled with 0.9 of a second to halftime, Hodgson still scored an offensive rebound putback basket.
He missed the bonus free throw but Creek flew in for the tip in and Adelaide was 49-25 up at the interval.
The 17-0 run continued on to 21-0 in the second half as Johnson and Sobey opened with consecutive baskets.
Yulon's last hurrah came when Lin Wei-Han sank a triple with 7:11 left in the third.
That brought the score to 31-55 but only served to again spark the Sixers, threes by Johnson and Sobey split by a Johnson tip.
Roberts threw down another big slam dunk, followed by a three-point play as the 36ers ruled the keyways.

Captain Brendan Teys missed the game with a knee niggle but will suit tomorrow against the Slingers while Majok Deng was forced to return to Australia after an immigration foul-up.
For more on that, go here.
ADELAIDE 36ERS 104 (Shorter 20, Roberts 19, Johnson, Creek 13, Drmic 11, Sobey, Hodgson 10; Roberts, Hodgson 12 rebs; Sobey, Creek 6 assts) d YULON LUXGEN DINOS 46 (Davis 17; Lee 6 rebs; Ko 3 assts) at OCBC Arena, Singapore.