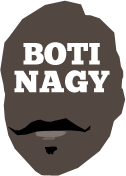 ---
Advertising opportunities available.
Please contact me.
---
36ers on the brink as United soar
Tweet
MELBOURNE United today again sent NBL playoff wannabe Adelaide back to the drawing-board with a thoroughly convincing 109-90 win at Melbourne Arena, Melo Trimble with a season-high 32 points.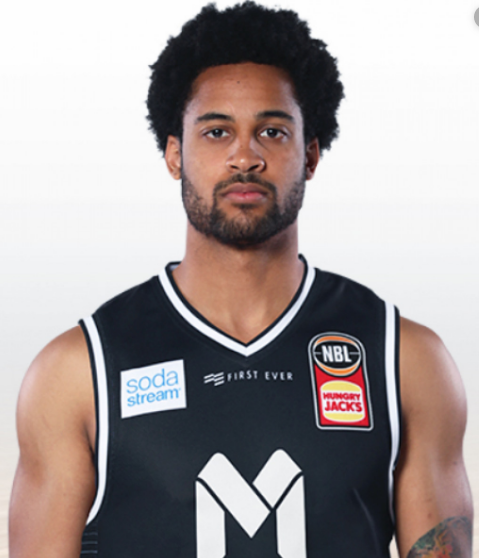 Trimble almost singlehandedly destroyed the 36ers who led 27-19 after the first quarter but had their gameplan reduced to rubble when United uncorked a 37-14 second period.
The 37-point quarter matched Illawarra's 37-point second period in its win last night in Cairns as the single-best of the season, Adelaide unable to make much headway after the interval as Melbourne turned back every challenge.
Eric Griffin worked hard to inspire the 36ers straight after halftime at both ends of the floor, Daniel Johnson with his first basket for the 36ers at the 7:11 mark of the third.
At 6:40, Johnson was fouled as he swished a 3-pointer from the corner and his bonus free throw dragged Adelaide to 53-63. Free throws by Anthony Drmic and Griffin brought the 36ers as close as 58-66 but costly turnovers continually opened the door for Melbourne and it took full advantage.
By late in the quarter, United re-established its 15-point interval lead at 75-60 and it only grew worse for Adelaide as the game wore on.
Full of confidence, Chris Goulding struck a triple for a 90-70 edge before the 36ers mounted their final surge. Johnson with a 3-pointer trimmed it to 79-92 and at 4:30, Drmic's three in transition made it 84-94.
The biggest play of the match came with 4:08 left when Goulding fired up a 3-pointer, Harry Froling stepped up to defend it and Goulding collapsed to the floor.
Ruled as Froling's fifth foul, Goulding's three free throws ended Adelaide's momentum, United ahead 97-84 and the Sixers stitched up for the afternoon. A flop or a foul? Depends on which team you support but the debate is moot as it was the call that ultimately mattered.
Turnovers and too much individual heroics again contributed to Adelaide's demise, Melbourne using the ball well after an inexplicable first quarter.
Adelaide started full of pluck, Drmic's offensive rebound putback and bonus free throw pulling it 8-5 clear, which quickly became 10-5 when Griffin finished a lob pass from Ramone Moore.
Jerome Randle's fast break bucket for a 14-7 lead meant Adelaide was on a 12-2 run and doing it comfortably.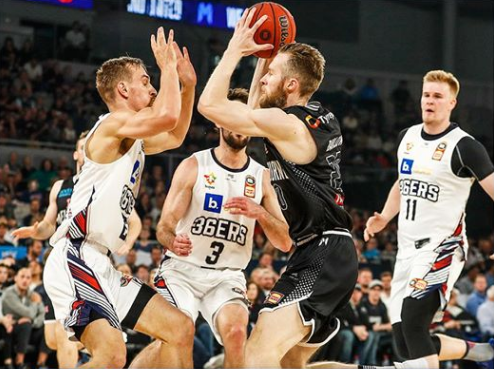 Sixers' co-captain Kevin White struck a triple from the corner for 20-11 and free throws for Dan Dillon pulled the 36ers clear by double figures.
A 3-pointer from Jack McVeigh had Adelaide ahead 25-13 and it was only consistent work from Melbourne's backup centre Alex Pledger which pulled United back to 19-27 by the first break.
(Pledger had six points, six rebounds and two assists in 13 minutes today, making an invaluable contribution.)
They could have been two different teams in the second quarter as Melbourne went on its extraordinary 37-14 run, Trimble with 15 points for the period.
Long started the scoring, then Trimble blew past Randle for an easy basket and bonus free throw.
Johnson, still pointless, had a poor defensive effort followed by having his first shot attempt rejected as United pulled to 26-27 before Griffin ended the home team's 9-0 outburst.
But it was only temporary as Trimble dominated the floor and Goulding stroked a 3-pointer for a 33-31 lead at 6:30 in the second. United never was headed again.
Sixers coach Joey Wright took timeout but Trimble struck another three for 36-31 and when Mitch McCarron ripped down an offensive board to feed Trimble for a wide-open layup through parked traffic, Wright was calling a second timeout within 65 seconds of the previous one.
It made no difference as Trimble bumped the lead out to double figures. David Barlow with a long three took the lead to 50-37, then Barlow's steal set Trimble up for a three of his own.
Casey Prather's three-point play took the buffer to 56-39 and Adelaide was never going to make it all the way back.
MELBOURNE UNITED 109 (Trimble 32, Goulding 20, Long 16, Barlow 12; Barlow 7 rebs; McCarron 5 assts) d ADELAIDE 36ERS 90 (Randle 17, Drmic 16, Johnson 13, Griffin 11; Johnson 4 rebs; White, Moore, Randle 3 assts) at The UN, Melbourne Arena. Crowd: 7,254