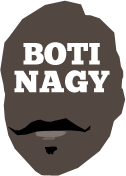 ---
Advertising opportunities available.
Please contact me.
---
36ers' up Creek with biggest bungle in 26 years
Tweet
THEY stuffed it up. It's as simple as that. The Adelaide 36ers' indolence redressing Mitch Creek's contract for 2018-19 has resulted in the star Boomers swingman pulling the plug and heading back to Europe.
Sure, the club is flouncing out its version of events – "granting Creek his contractual out clause" – whatever the hell that mumbo-jumbo means.
From the moment he won the club's 2017-18 Most Valuable Player award, the 36ers should have locked down his contract for next season.
It should have been priority No.1.
Instead, the Sixers pursued the signatures of other players, assuming Creek, who had an option to continue, would exercise that option.
What club is so lame and short-sighted it doesn't tie up its MVP straight away? Surely that's the first thing you do.
Just as Mark Davis was, Adam Ballinger was and Brett Maher was (and to many, still is), Mitch Creek is the face of the Adelaide 36ers.
To squander him to Germany is the 36ers' biggest stuff-up since Mark Bradtke was lost by Adelaide to Melbourne (via Spain) in 1992.
No wonder owner Grant Kelley is restructuring the club's administration and management. And now there's this disaster, on top of the AFL's Adelaide Crows fluttering their eyelashes at the 36ers but instead getting into bed with Adelaide Bite and buying their baseball license!
My information is Creek wasn't asking for the world either. But while the 36ers kept him in a holding pattern, he decided the eight games he played for BG Gottingen post-NBL season in Germany's Basketball Bundesliga may further have opened the door to his ultimate goal, the NBA.
NBA scouts keep Europe under close scrutiny.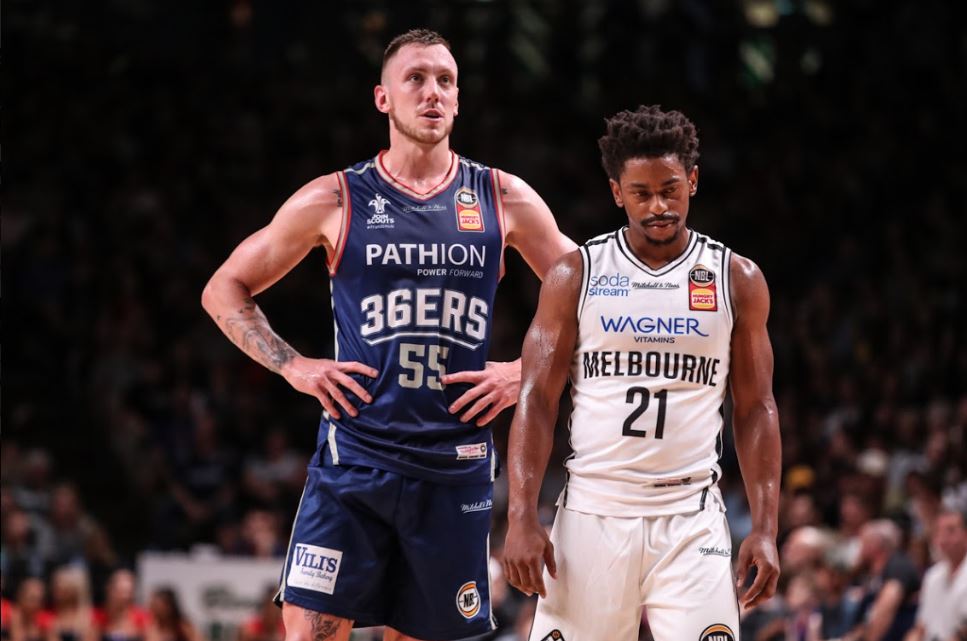 GOODBYE MITCH: NBL Grand Final G4 is the last time Adelaide fans saw Mitch Creek on court.
So Creek – who in Germany affectionately was referred to as the "Creek-Freak" due to his athleticism and aerial exploits – will return to the Bundesliga next season.
Suddenly, the decision to keep Brendan Teys in Adelaide during the off-season, appears to show that the team's captain arguably was the safety net for a possible Creek departure.
This isn't just a blow to the Sixers organisation. This is close to a KO punch in the midriff to its fanbase as the club loses its spiritual leader and the man who ensured it went from a semi finalist in 2017 to a grand finalist in 2018.
Making it back to the playoffs in 2019 now looks a very challenging prospect indeed.
"I've always wanted to be someone that's been a one-team player," Creek said in a club statement today.
(Well, that won't change. Andrew Gaze is considered a "one-team player", synonymous with Melbourne Tigers. But he also played in Greece, Italy, Seton Hall in the NCAA and for San Antonio and Washington in the NBA.)
"It's a shame I can't stay this year, but for me I have to think about my career and what's best for me and what steps I have to take to reach my ultimate dream in making the NBA.
"Even though I've had success with the NBL, which is arguably one of the best leagues in the world, and been noticed from here, I just feel that competing in one of the highest-ranked leagues in the BBL is something that's going to put me considerably on the map for the NBA.
"The eyes are firmly on Europe at the moment with scouts."

The tragedy in this is Creek easily could have played his entire career here, a la Maher or Davis. And maybe his number one day would have joined theirs in the Titanium Security Arena rafters.
Now, when he does complete his European sojourn or fulfill his NBA dream, luring him back to Adelaide, a club he has loved with an almost crazed passion, will be in a mighty bidding war with every other NBL franchise.
Way to go 36ers. You have no-one to blame but yourselves.