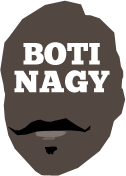 ---
Advertising opportunities available.
Please contact me.
---
A Mitch in time
Tweet
IF life followed boyish plans and dreams, Mitch Norton would be a Socceroo now, not instead on the threshold of a senior international career with Australia's Boomers.
The Boomers go into camp on the Gold Coast today and Norton, 24 and a tenacious 187cm point guard terrier, is ready to seize his chance to win an Asia Cup berth and/or help Australia reach 2019's FIBA World Cup through its Asian qualifiers.
Yet instead of shooting hoops, he could so easily have been dribbling a ball at his feet.
"I was super keen on soccer growing up," the Townsville prodigy candidly admitted.
"I think I was about six when I went to a soccer try-out."
But Norton's soccer dreams were crushed right there and then when the coach showed up, threw out some soccer balls, told the kids to have a few kicks … and promptly drove off.
Shattered, he was telling friends at school the next day when one told him his father was a basketball coach and maybe he should try that.
Not especially enamoured, Norton still decided to give hoops a crack and the rest just seemed to fall merrily into place.
"I'd been thinking of playing rugby league but I went out and had a go at basketball, and I loved it," Norton said.
"I think I fouled out of every game I played that year so maybe I should have played rugby league!"
But the under-8s comp in Townsville was pretty forgiving of his passionate enthusiasm, a trait very evident in his game to this day – minus the fouling.
With his interest piqued, attention turned to the NBL game in town – the Townsville Crocodiles.
"We had the Crocs in town and mum and dad got tickets to that," Norton said.
Pre-game, American-born swingman Mike Kelly would come out and get shots up.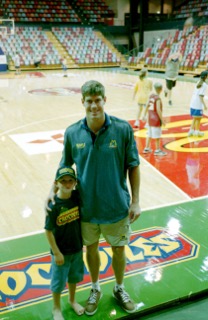 "Before games, I'd go down and sit courtside," Norton said.
"Mike spotted me and asked if I'd like to pass it to him."
What a question for a six-year-old! Norton was on the court in a flash. It quickly became a home game ritual.
"I was there super early (for home games), when the doors opened, so I could get in and pass to Mike," Norton recalled.
(That's them, pictured)
Ironically, when Norton was playing for the Townsville Crocs team helmed by coach Shawn Dennis, Mike Kelly was the main assistant coach. Yes, you've figured it out. Kelly was passing to Norton.
"I'm really excited about Mitch Norton," Lemanis said of his new Boomers point guard aspirant.
"I was an assistant coach at Townsville when Mitch was 10, maybe 11, 12, and he'd be out at training.
"We'd let him do some of the ball skills, warmup stuff with the team.
"It's great to be part of his journey and to see how far he has come."
Norton remembers it with equal pleasure, knowing what he saw and experienced helped feed his own work ethic, intensity and desire.
"They mostly trained in the mornings except on Tuesdays," he said.
"(Mum and dad) had one rule – my homework had to be done, so Monday afternoon was always very busy."
Shane Froling, another Crocs assistant, was heavily involved in the north Queensland junior programs and encouraged Norton to attend.
"It was so good to be around players such as Rob Rose and Pat Reidy and all those guys," Norton said.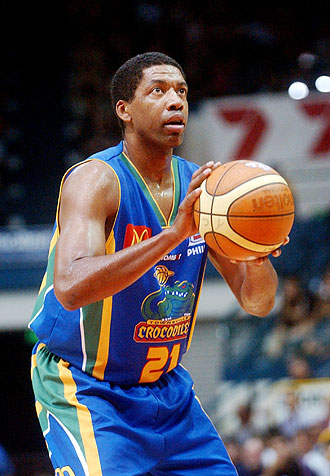 "They were so competitive all the time. I copped a few sprays when I was doing the scoreboard if I didn't turn the clock off exactly on time or missed a basket.
"They definitely didn't like losing."
Nor does Norton, who was part of some tough times in Townsville but also part of the Dennis rebuild which promised so much but was left unrequited when the club folded, to be replaced by the Brisbane Bullets.
But the Hawks came calling and Norton's shift to Wollongong saw the rise continue, Illawarra making it to the 2016-17 Grand Final series.
"Everyone made me feel welcome and the crowd appreciates me diving on loose balls," Norton said.
Crocs teammate Nick Kay also landed with the Hawks, the duo sharing digs in Wollongong.
After last year playing with the NBL Select team in China, this year Norton took some time off, having just come off the NZ-NBL season.
He also played there with Kay, who now has been part of his time at Townsville, Illawarra, New Zealand and also is at Boomers camp.
"Hopefully we won't be rooming together at the Gold Coast," Norton joked.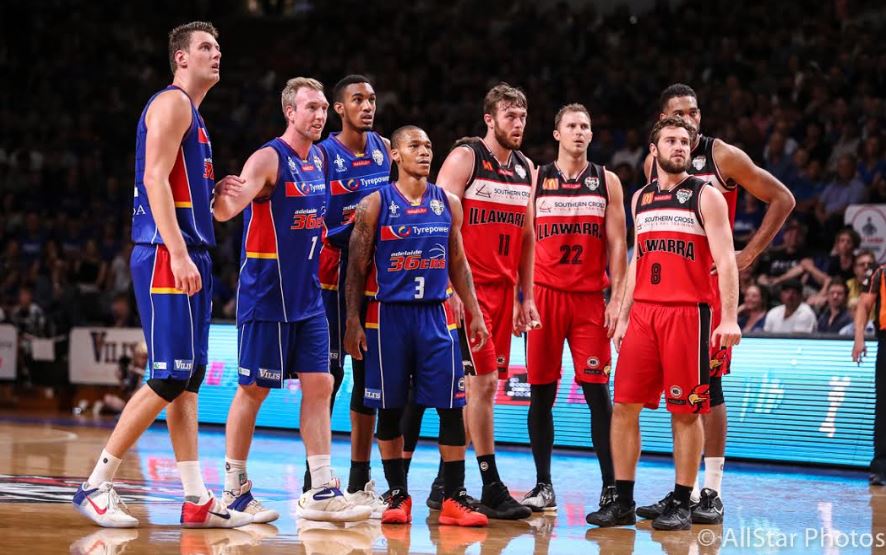 WHO'S ADVANCING? It was Mitch Norton, right, with his Illawarra Hawks teammates.
He also doesn't expect too much confusion at Boomers camp when Lemanis calls out: "Mitch!" even though he could mean him, Mitch Creek or Mitch McCarron.
"Nah. It'll probably be 'Norto', 'Creeky' or 'Macca' so it shouldn't be an issue," he laughed.
Don't let Norton's good nature fool you. It masks a fiercely competitive player.
"I remember scouting Mitch when I was in Perth and the first thing that you saw in him was his speed and tenacity," Dennis said of his young point man in Townsville.
"Once I got to coach him for three years, I realised Mitch had much more than that. He is highly driven and a real student of the game.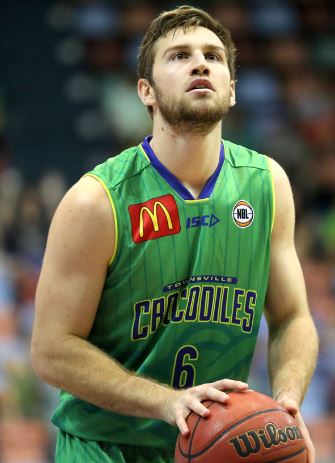 "His willingness to listen and learn is quite incredible. He is his own worst critic and in fact a little hard on himself at times."
It hasn't been the easiest of journeys at times.
As a Queensland North state junior, there was never a great deal of success.
When he reached Under-20s and Queensland's best team, there was some daylight at last.
"Mitch McCarron was in that (Queensland) team and we played Victoria in the final," Norton said.
"They had Mitch Creek, Anthony Drmic, Igor Hadziomerovic and we lost. But that was a lot different to coming ninth."
He knows now, after some earlier national experiences, what to expect.
He played for Lemanis in the 2012 Australian Stankovic Cup team which collected silver, and again at the World University Games where Australia won gold.
"I'm really looking forward to it," Norton said of this Boomers camp.
And there won't be a soccer ball in sight.