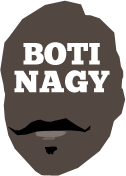 ---
Advertising opportunities available.
Please contact me.
---
ABA broadside at 36ers over Creek
Tweet
PLAYERS union, the Australian Basketballers Association, has branded the Adelaide 36ers' decision to file a court injunction threatening Mitch Creek's chance of joining the NBA's Brooklyn Nets as "unacceptable behaviour."
ABA chief executive Jacob Holmes, an NBL championship winner with the 36ers, in a statement also expressed "concern and disappointment" over the 36ers' actions.
Holmes yesterday helped broker an agreement between Creek's representatives Mogul Sports and Adelaide Basketball which allows the talented Boomers swingman to proceed in his bid for an NBA two-way contract with the Nets.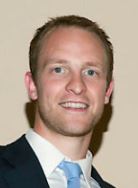 The Sixers were seeking financial compensation for releasing Creek and succeeded in filing a Supreme Court injunction to prevent Basketball Australia issuing a clearance to Adelaide's reigning MVP.
"The injunction established by the 36ers prevented Creek from signing with another team until Monday next week, which could have jeopardised Creek's proposed move to the Brooklyn Nets," the ABA statement says.
The injunction now has been lifted, details of the agreement confidential but both sides seemingly at peace with it.
After the issue's resolution, Holmes (pictured) expressed concern and disappointment over the actions of the 36ers.
"We had significant concerns around the implications this unacceptable behaviour could have had on Mitch's pursuit of a professional contract in the world's biggest basketball league," he said.
"The Board of the ABA are absolutely united in the best interests of our player members on all occasions.
"We are very pleased that we were able to address this matter, expedite negotiations and resolve it as quickly as possible, providing Mitch with the opportunity to pursue his dreams and a potential contract overseas.
"What was of particular concern was that Mitch was not advised by Adelaide prior to the application of the injunction.
"Like any professional player, Mitch deserves the opportunity and respect to secure a contract without impediment."
When the resolution was reached yesterday, the 36ers released their own statement:
"The Adelaide 36ers are pleased to advise that terms for Mitch Creek's release to the Brooklyn Nets have now been agreed," it said.
"The club has loved being a part of Mitch's journey over the last eight years and is thrilled to have played a role in the opportunity Mitch has worked so hard for and thoroughly deserves.
"On behalf of the entire Adelaide 36ers Family, we wish Mitch every success in the NBA and look forward to watching his progress."
WEEKEND READ: Where ownership gets it wrong but believes itself to be right