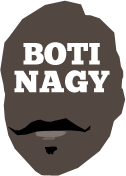 ---
Advertising opportunities available.
Please contact me.
---
ABC Day 1: Six of the best view our best
Tweet
THERE were six - count 'em six - NBA scouts watching Day One of the Australian Basketball Challenge today at Brisbane Convention and Exhibition Centre.
And David Andersen wasn't even playing!
There was a record on offer though, as Perth Wildcats won the series opener from the CBA's Tianjin Ronggang by 43 points, matching the biggest win at an NBL preseason tournament.
The Wildcats matched the 36ers' win in Darwin at the 2010 Top End Classic when Adelaide KO'd the Darwin Airport All Stars, Baggage Handlers, Maintenance Crew and Ground Staff by the same margin in Marty Clarke's finest hour as Sixers coach.
But it was Brisbane's night tonight with the Bullets beating Zhejiang Golden Bulls by 44 in the evenings' last game to steal the limelight.
WHAT WE LEARNT
JEROME Randle may have a challenger for early MVP favouritism. Perth's Casey Prather was flying today, 18 first-half points on 8-of-11 shooting as the Wildcats whipped Tianjin Ronggang 109-66.
Some truly spectacular stuff too, Prather finishing with a game-high 26 points in 21 minutes.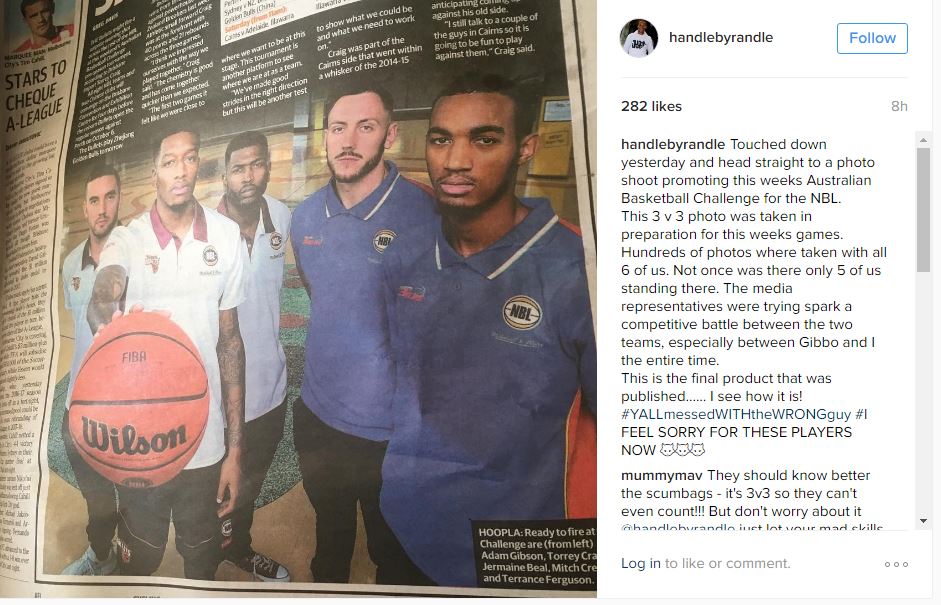 NOT HAPPY: Jerome Randle didn't appreciate being "cropped" from this Courier Mail picture.
PERTH Wildcats did what Perth Wildcats do - taking care of business against the Golden Lions.
TIANJIN import Trey Kelly (20 points, game-high 4 assists) had some dazzling Jerome Randlesque moments.
NEW Perth "big" Angus Brandt went 7-of- 9 from the floor. Sadly his two misses were notable, one a left-handed dunk attempt which the rim rejected, then a close right-hand miss from two feet.
MIKA Vukona can be a tricky lil devil from the free throw line. Gotta watch that double-pump.
BRAD Newley and Tom Abercrombie locking horns in the Kings-Breakers game gave me 2015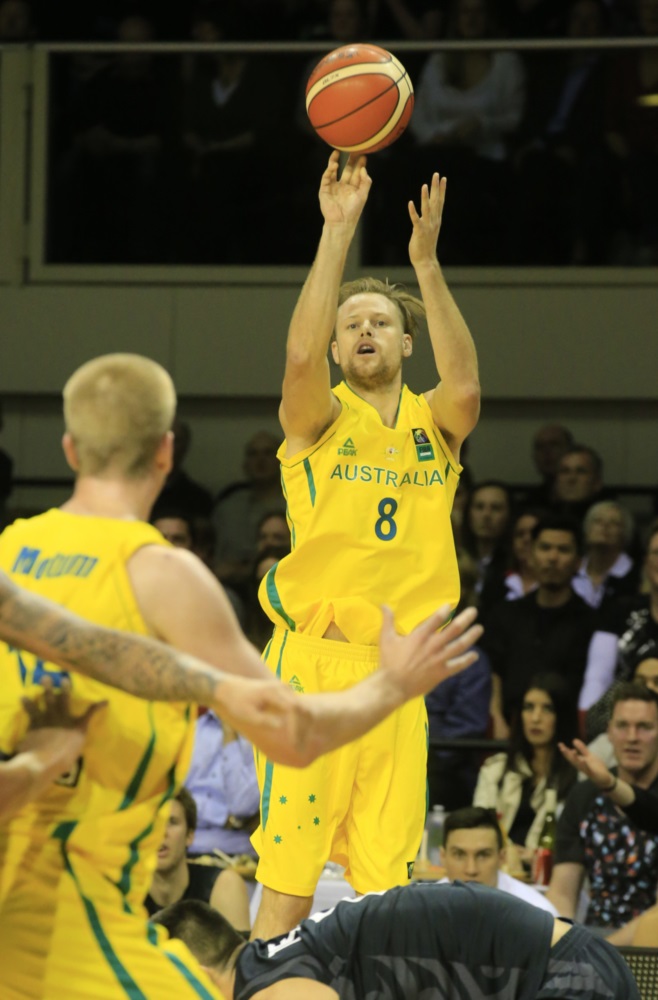 Oceania flashbacks. Even the uniform colours were correct!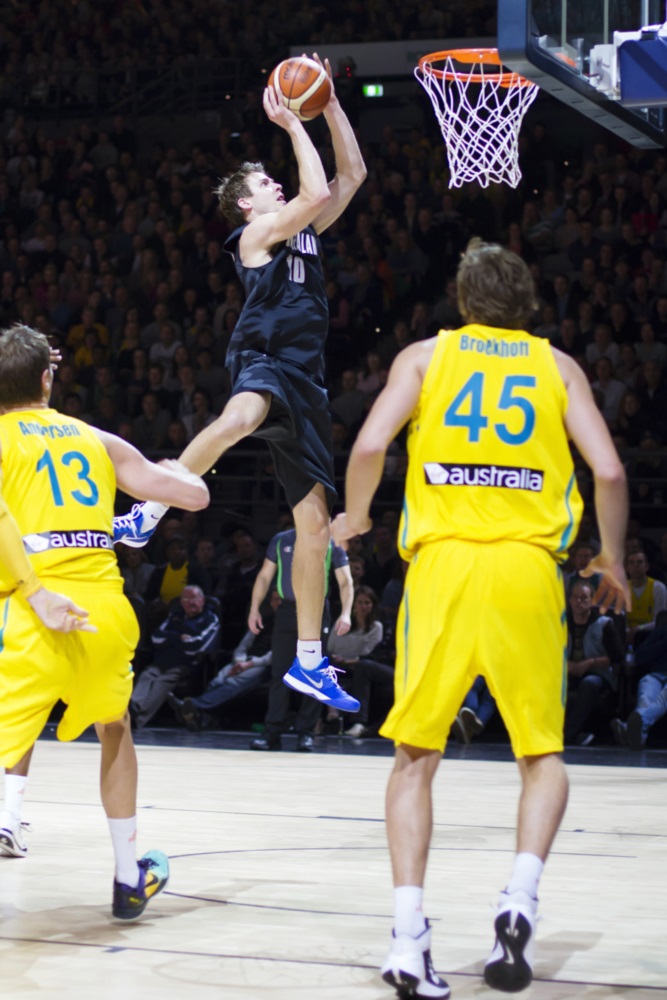 2015 FLASHBACK: Abers left, and Bradles, right at Oceania, not the ABC.
UNLIKELY Greg Whittington will be seeing a lot of action at power forward, where he opened for Sydney today. His length and athleticism is much better suited to the 3-spot. Tommy Garlepp, Jeromie Hill and Julian Khazzouh (when he gets back from injury) offer the Kings myriad power forward options. Oh but to have this much talent!
TOM Garlepp attracted his own hecklers section whenever he stepped up to the free throw line and the BCEC fell silent.
NZ Breakers will be a considerably more powerful outfit when Corey Webster and Kirk Penney are suiting.
FINN Delaney can dunk.
JASON Cadee kicked butt at last year's Blitz and opened this one with 18 points on 7-of-11 shooting, with three assists, one of them giving Bo Liu a slam dunk.
IT would be nice if the NBL trumpeted a lot more noise about the Kings signing ex-AFL footballer and Fremantle Docker Craig Moller who scored 10 today. It's not as if the AFL isn't always jumping at the chance to rub basketball's nose in who it has poached. Just sayin'
THE Bullets received a fitting ovation from the Brisbane fans.
THE only person more nervous ahead of the Bullets-Golden Bulls game was rookie NBL ref Craig Copes.
ADAM Gibson can still dish a nice bounce pass for a Tommy Jervis dunk.
GOING with two established NBL imports in Jermaine Beal and Torrey Craig was a very shrewd move by Brisbane. Beal is a two-time champion with a Larry Sengstock Medal, and Craig is relishing his elevation to a starting wing role after two years of backing up Stephen Weigh at Cairns. Even if he chalked up four fouls in 14:34.
BULLETS coach Andrej Lemanis may have been disappointed when Tom Jervis joined Craig on the sideline early into the third quarter on four fouls, but need we remind him of the FIBA refs calling the Rio Olympic bronze medal game?
"IF you love the Brisbane Bullets, clap your hands" was the song of the evening.
FOR this stage of the preseason games, some of the passing and teamwork in all three games was immaculate. It led to some excellent finishing.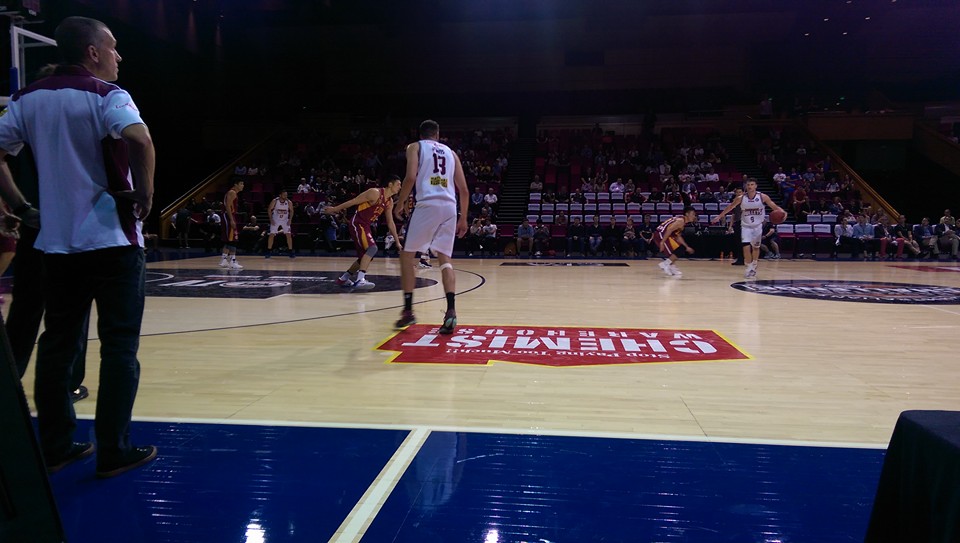 THEY'RE BACK! Brisbane returned with a flourish.
SHAUN Bruce snaring a defensive rebound, racing coast-to-coast then feeding Matthew Kenyon for an easy two was slick work.
IT WAS FAR more entertaining than the Golden Bulls breaking early on Mitch Young's free throws. He finally made the bonus after they didn't break on his third attempt - the one time it wouldn't have mattered!
FRIENDLY fire led to the night's bad injury, with Craig helped off bleeding from the head after an unfortunate clash with Anthony Petrie.
THERE were more fans at Day One of the ABC in Brisbane than for the entire Blitz tournament in Townsville last year.
SPOTTED
Ken and Pauline Cole, Wayne Heming and Cal Bruton, Leroy Loggins and Tracey Browning were at the games.
Tom Hiddleston and Taylor Swift left separately.
TODAY'S ABC CHAMPIONSHIP TABLE
Team W-L Pts
Perth 1-0 7.0
Sydney 1-0 6.5
Brisbane 1-0 6.0
Zhejiang 0-1 1.0
New Zealand 0-1 0.5
Tianjin 0-1 0.0
Adelaide, Cairns, Illawarra, Melbourne yet to play
DAY ONE RESULTS
Perth Wildcats 109 (Prather 26, Johnson 18, Mckay 16, Brandt 15, Redhage 14; McKay 12 rebs; 5 with 3 assists) d Tianjin Ronggang Golden Lions 66 (Kelly 20, Xzanglong 17; 6 with 2 rebs; Kelly 4 assts). Perth 7 pts, Tianjin 0
Sydney Kings 94 (Cadee 18, Lisch 16, Whittington 13, Garlepp 12, Bryson 11, Moller 10; Maric, Garlepp 4 rebs; Lisch 6 assts) d NZ Breakers 65 (Woodside 14, Ngatai 10; 3 with 2 assts). Sydney 6.5 pts, New Zealand 0.5
Brisbane Bullets (Beal 28, Jervis 17, Young, Craig 15, Bruce, Kickert 11; Jervis 11 rebs; Bruce 8 assts) d Zhejiang Golden Bulls (Feng Bo 16, Yubo 14; Warren 4 rebs; Warren 4 assts). Brisbane 6 pts, Zhejiang 1
Tomorrow's Draw
Session 2
11:00am — 1:00pm Game 4 — Cairns v Adelaide
1:30pm — 3:30pm Game 5 — Illawarra v Zhejiang CB
Session 3
5:00pm — 7:00pm Game 6 — Melbourne v Tianjin
(Fireworks in between games)
7:30pm — 9:30pm Game 7 — Sydney v Brisbane
Sunday
Session 4
11:00am — 1:00pm Game 8 — New Zealand v Cairns
1:30pm — 3:30pm Game 9 — Illawarra v Perth
Session 5
5:00pm — 7:00pm Game 10 — Tianjin v Zhejiang CB
7:00pm Dunk Contest and Three-Point Shootout
8:00pm — 10:00pm Game 11 — Adelaide v Melbourne
Monday
Session 6
10:30am — 12:30pm Game 12 — Perth v Sydney
1:00pm — 3:00pm Game 13 — Adelaide v New Zealand
Session 7
5:00pm — 7:00pm Game 14 — Brisbane v Cairns
7:30pm — 9:30pm Game 15 — Illawarra v Melbourne
9:30pm Presentation of Loggins-Bruton Cup, Ray Borner Medal