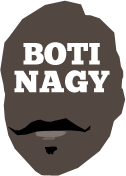 ---
Advertising opportunities available.
Please contact me.
---
ABC Day 3: JC rules as Fergie gets 'Akilled"
Tweet
JASON Cadee is the undisputed Australian Basketball Challenge 3-Point Shooting Champion and Terrance Ferguson its shortest-lived slam dunk champ, losing the crown to Akil Mitchell about three minutes after winning it.
Spectacular and highly entertaining it was but it suddenly descended into farce as the on-court MC forgot every contestant was supposed to have two distinct attempts.
Instead, after the field had one dunk apiece, Ferguson, who used Adelaide 36ers teammate Jerome Randle for an assist on his slam, and Mitchell, who utilised Breakers teammate Ben Woodside for his assist, were declared the Final's combatants.
Both pulled out extraordinary dunks, Mitchell's scoring four straight 10s from judges - basketball royalty in Cal Bruton, CJ Bruton, Ken Cole and Sam Mackinnon.
Cal, who probably only ever dunked CJ in a swimming pool and CJ, whose only dunks involved Tim-Tams and a cup of coffee STILL were good choices as they can appreciate the degree of difficulty. (You know, a bit like a man judging a woman giving birth. We can't do it but can appreciate that it has to be challenging.)
Coley was not a notorious dunker by any means but few appreciate the skills of the game more and as for Slammin' Sammy Mac? Well come on now. His nickname is Slammin'!
So to recap, Mitchell has straight 10s on his Finals dunk, then Ferguson runs the length of the floor to throw down his dunk, scoring 10, 10, 11, 11! He is declared the winner.
Hang on. The MC is informed the contestants were supposed to have TWO dunks but again, there's miscommunication and instead, Ferguson and Mitchell get a second dunk.
Mitchell nails his, Ferguson misses and it's over, but for some additional dunks from the eliminated contestants. Great for the crowd but just a tad confusing all around.
In truth, the absolute best aspect of tonight's slam dunk competition was the fact no-one got hurt.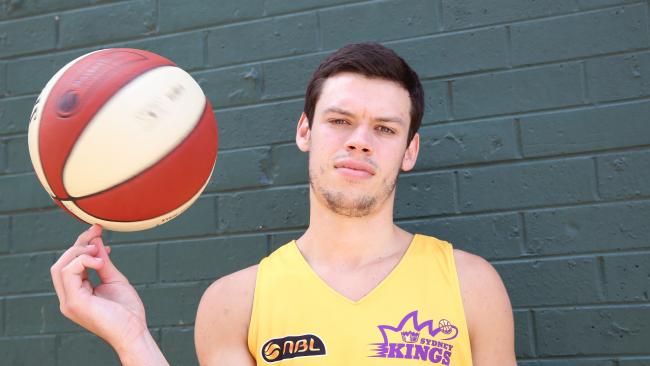 JASON Cadee (above) won the 3-Point Shootout in swishing fashion from fellow finallist Rotnei Clarke, winning 20 to 16.
Out for dinner with Kings teammates Brad Newley and Aleks Maric, I can report his $5,000 prize was NOT dipped into.
WHAT WE LEARNT
PHEW. Referees boss Scott Butler must have been asked to tone down yesterday's Craig Sager look so today opted for the much more refined Richie Benaud beige.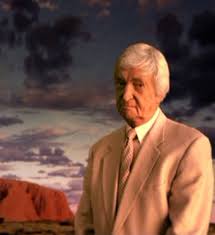 That's Richie, right, with another option for Scott.
CAIRNS enhanced its chances of a maiden piece of NBL silverware with a 9-0 start against NZ Breakers, forcing Paul Henare to call timeout.
TOM Abercrombie broke the Breakers' drought with an open corner triple. Come on now. There's two things everyone should know by now about Tom. 1) Never leave him open beyond the arc; 2) Never let him go outside without sunblock.
FINN Delany can dunk.
CAM Gliddon may be giving the Ray Borner tournament MVP Medal a shake with another solid 22-point, four-assists game for the Taipans.
DAMON Heuir enjoyed his best offensive game in NBL company with 16 points at 50 per cent, including 3-of-4 threes.
THE Breakers had the deficit back to 52-53 with a period to play but Cairns went 26-16 over the final stanza to seal its second successive double-digit win.
JUDGING by John Chapman's early reffing aggro towards the Breakers - at least as Paul Henare interpreted it - he must still have been surly about being asked for ID again last night.
FEEL a little sympathy for United's burgeoning rebounding star Majok Majok with so many of his teammates calling him by his surname.
CASEY Prather copped a flopping tech today. Got to be careful who you hang out with. It's so easy to pick up bad habits.
THE Hawks-Wildcats match was off to a flyer with Damo connecting on a 3-pointer, then Whitey cancelling it at the other end. But as Illawarra pulled away to lead 10-5, the scoreboard was reading 8-7 Perth's way! Say what? Soon after when the Hawks were ahead 17-10, the scoreboard still had them 12-15 behind. "I thought I was back in China," Rob Beveridge cheekily suggested.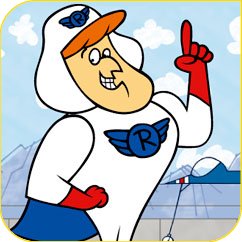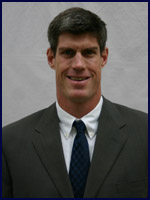 OK NOW,
seriously,
has anyone
seen these two
characters in the
same room at the
same time?
RHYS Martin either has some sort of John Cena fetish going, or his "you can't see me" face-wave is a new Hawks' play.
ACTING-Perth coach Matt Nielsen earnt a tech against the Hawks but still has a long way to go to emulate his former Kings championship teammate Shane Heal, thrown out of a preseason game at Dandenong a few years back. Ah, the good old days.
GREAT shooting by the Hawks (18-of-37 threeballs) gave them a flying start with a 37-19 first quarter which was out to 61-42 by halftime. Perth came out of the break raring to go, getting the deficit sliced back to five before Illawarra's defensive resolve returned and it soared away again.
HOW long has Carl Barron been reffing NBL games? Oh, apologies Matt Townsend.
THE crowd for the Zhejiang-Tianjin game was on the edge of its seats all night ... so sorely tempted to leave.
ABOUT an hour after savouring the all-Chinese game, I was hungry for NBL action again.
IT was Bob Turner's birthday today. If you don't know who that is, you don't know who the men were who got this league going.
RAMON Moore put on an offensive clinic for Melbourne in its first half against Adelaide, with 20 points at the break.
ADELAIDE will look good when its trapping defence is rewarded for the travels it forces which, as yet, happen a little too quickly for the officials.
MAYBE the game has changed but I thought when a player obviously deliberately throws a ball at another player on an inbounds, it's a technical foul for unsportsmanlike play. Guess not because when Tai Wesley did it to Majok Deng to force him to step back from the baseline, it was just an out-of-court off Deng.
WE'RE not talking here about throwing the ball off an opponent because the 5-second count is about to elapse, so 36ers coach Joey Wright complained about a tech, and duly earnt one!
THE 100-97 scoreline of the United-36ers match accurately reflected its pace and games like this will go a long way toward making the NBL even more attractive.
ACCORDING to the man himelf, Terrance Ferguson was not seriously hurt - more startled - when he slipped off the side of the court with 16 seconds left, jarring his right knee.
SPOTTED
Ken Cole, Danny Morseu, Sam Mackinnon
Brad and Angelina left separately
TODAY'S ABC CHAMPIONSHIP TABLE
Team W-L Pts
Illawarra 2-0 13.0
Melbourne 2-0 13.0
Brisbane 2-0 11.0
Cairns 2-0 10.0
Sydney 1-1 8.5
Perth 1-1 8.0
Adelaide 0-2 3.0
New Zealand 0-2 2.5
Zhejiang 1-2 7.0
Tianjin Ronggang 0-3 1.0
DAY THREE RESULTS
Cairns Taipans 79 (Gliddon 22, Heuir 16, Ngwu, McCarron 11; McCarron 6 rebs; Gliddon, Loughton 4 assts) d New Zealand Breakers 68 (Abercrombie 24, Mitchell 11; Mitchell 8 rebs; Woodside 5 assts). Cairns 5 pts, New Zealand 2 pts.
Illawarra Hawks 98 (Harris 19, Clarke 17, Ellis 16, Forman 13; Coenraad 9 rebs; Coenraad 5 assts) d Perth Wildcats 77 (Johnson 16, McKay 15, Prather 12, Brandt 10; McKay 15 rebs; 3 with 3 assts). Illawarra 6 pts, Perth 1 pt.
Zhejiang Golden Bulls 102 (Warren 22, Lai Jun 20, Lu Wen 13, Zhang Yong 12, Zhang Dayu 11; Lai Jun 8 rebs; Lu Yiwen 7 assts) d Tianjin Ronggang Golden Lions 93 (Tyler 30, Shi De 18, Kelly 16, Zhan 10; Tyler 13 rebs; Kelly 6 assts). Zhejiang 6 pts, Tianjin 1.
Melbourne United 100 (Moore 25, Wesley 19, Williams, Blanchfield 13; Williams 12 rebs; Jackson 5 assts) d Adelaide 36ers 97 (Creek 28, Johnson 22, Ferguson 17; Creek 8 rebs; Randle 7 assts). Melbourne 6 pts, Adelaide 1 pt.
QUICKIE KMART, BLITZY ABC QUIZ
How many non-NBL teams have participated in the league's 20 official preseason series to date?
Is it:
A) 16
B) 9
C) 11
D) 19
Check back for the answer tomorrow.
Tomorrow's Games
Session 6
10:30am - 12:30pm Game 12, Perth v Sydney
1:00pm - 3:00pm Game 13, Adelaide v New Zealand
Session 7
5:00pm - 7:00pm Game 14, Brisbane v Cairns
7:30pm - 9:30pm Game 15, Illawarra v Melbourne
9:30pm Presentation of Loggins-Bruton Cup, Ray Borner Medal